August 13, 2010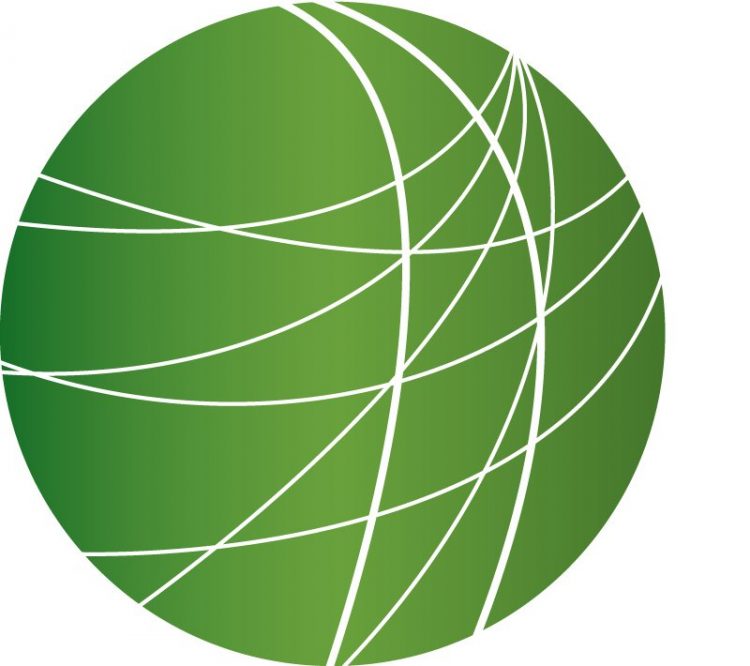 Rains in Pakistan hamper efforts to reach millions at risk of disease
Ugandan rebel group abductions lead to increase in child soldiers, sex slavery
Waters, Rangel defend conduct in ethics allegations
Government panel releases plan for carbon capture and storage
"Crop mobs" spread in local, organic food movement
HEADLINES
Four dead in renewed Kashmir protests
Hopes of peace returning to Indian administered Kashmir during the Muslim holy month suffered a blow today.  Police opened fire on protesters in several areas, killing four people.  Shahnawaz Khan from the capital Srinagar.
Ramadan, the Muslim holy month of fasting, began Thursday with Kashmir separatists calling for a one-day break in ongoing protests.  But Friday began on a bloody note.  In the early morning, Indian paramilitary troops fired on protestors in a northern village killing one youth.  Residents allege that police opened fire on people leaving a mosque after morning prayers.
Hours later, police fired on demonstrators in a village west of the capital, leading to the death of a 65 year old man.  Two more protestors were killed as they clashed with paramilitary troops in another area.  Dozens were injured in the incidents.  Approximately 55 people have died during protest crackdowns since June 11, mostly youth and teenagers.
Today's killings came three days after the Indian Prime Minister talked of a political and economic package for the region.  Separatists have rejected the offer.  They demand that political prisoners be released, the region be demilitarized and the killings be stopped before sitting down to talks.  Meanwhile in summer capital Srinagar, Friday prayers were offered at the central mosque for the first time in seven weeks.  Shahnawaz Khan, FSRN, Srinagar.
Myanmar sets election date
The military junta of Myanmar says the first national elections in nearly 20 years will be held on November 7th.  The government has been indicating that it would allow an election for months, but had dragged its feet in setting an actual date.  The elections are widely being seen as a charade, as meaningful opposition to the junta has already been disqualified under new election laws.  Pro-democracy advocate Aung San Suu Kyi, who is under house arrest until mid-November, will not be allowed to participate.
France breaks up Roma camps, begins deportations
Authorities in France have dismantled about 40 Roma camps, and are in the process of deporting about 700 of the residents to their home countries.  This is part of a plan announced by President Nicolas Sarkozy to close 300 camps before the end of the year.  The European Roma Rights Center says the forced evictions "would lead to gross human rights violations' of the Roma and traveling people.
Air clears in Moscow, government claims victory in fighting fires
The Russian government today claimed large-scale victories in extinguishing forest fires that have destroyed villages, killed scores of people and threatened the health of millions.  But environmentalists are disputing the government claims, while others are calling for the Moscow mayor to resign.  FSRN's Jenny Johnson reports.
Fires in 14 regions have been wiped out, announced Emergencies Minister Sergei Shoigu today.  The total area burning has decreased from 126,000 to 64 hectares, the government says, though new fires are starting all the time.
But the government's reported progress on the fires is being met with skepticism.  Greenpeace calls the claim of reduced burn area fundamentally at odds with reality, given their own analysis of satellite data.  The group says there has been no profound change in the burn area.
The heavy smog over Moscow has lifted due to changing weather patters.  But winds are sending the smoke south, where reports show poor air quality in the badly affected region of Ryazan, just over 100 miles from the capital.  A state of emergency remains in effect for that area.
The fires are prompting grassroots, reinvigorating calls for the long-time Moscow mayor to resign.  Yuri Luzhkov, has been widely criticized for denying problems in the smoke-affected city, and instead fleeing to go on vacation.  Reports say about 30 people were arrested for holding an un-permitted "Day of Wrath" protest today outside the mayor's office.  Jenny Johnson, FSRN, Russia.
Florida seals deal on Everglades wetlands purchase
Florida regulators have approved a deal to buy 27,000 acres of wetlands in the southern part of the state, an effort to reverse damage to the Everglades caused by agriculture and other development.  The state land purchase from US Sugar Corp was supposed to be much greater – nearly 200,000 acres – but lack of funds and legal challenges caused several reductions in the purchase size.  The land, north of Everglades National Park, is currently used for citrus and sugar production.
FEATURES
Rains in Pakistan hamper efforts to reach millions at risk of disease
Officials in Pakistan say millions of displaced people risk contracting water born diseases, such as malaria, diarrhea and skin infections. The UN says two million have been made homeless by ongoing monsoon rains and flooding. More than 1,600 have been killled as the worst natural disaster in Pakistan's history stretches into its second week.
Over the past few days, the main waterway in Pakistan, the Indus River has swollen to 18 miles wide in some sections and rising water levels are threatening dams in the southern Sindh province, according to the BBC. Fourteen million people are affected by the floods, many of whom remain cut off from aid.
Meanwhile, President Zardari made his first visit to a disaster zone on Thursday, visiting a relief camp in Sukkur. This as his government comes under increasing criticism for its response to the crisis. Zardari said he plans to continue with a trip to Russia next week, but will cut the visit down to a few hours instead of two days, according to the Pakistani news agency DAWN.
Also today, the World Bank said floods have so far destroyed $1 billion worth of crops in the country, putting millions at risk for food insecurity in the coming days and weeks.
For more, we turn to Marcus Prior spokesperson for the World Food Programme Asia, he joins us from Islamabad.
Ugandan rebel group abductions lead to increase in child soldiers, sex slavery
According to a new report from Human Rights Watch, the Lords Resistance Army of Uganda has abducted nearly 700 adults and children over the past 18 months. The attacks are taking place in the Central African Republic and northern Democratic Republic of Congo. The abductions have received almost no attention so far because they take place in rural areas with poor communication and few international workers. A third of those taken are children, who are then forced to serve as soldiers or used for sex by the rebels.
In an interview with Human Rights Watch, a 40-year-old woman named Christine described a raid on her village in the Central African Republic that took place in March. Her husband and five children were abducted.
They [the LRA] came armed with guns and I cried out to my children to flee. But the children were too slow, so they [the LRA] came to abduct them.
She described what happened next.
After they took the others away, I stayed there with these two children and the other child here next to me, and we took the path to return to our house. At that moment, my husband and other men who were with him, they had already been tied up with the children. I then took the path to return, devastated, to my house.
The Lords Resistance Army is a Ugandan rebel group that has been operating for about two decades. In December 2008, the Ugandan government, along with South Sudan and the Congo launched a military campaign against the LRA but that crackdown was criticized by human rights groups for high civilian casualties. To this day, the LRA still operates throughout the region.
The Human Rights Watch report draws on a month long investigation in which researchers spoke to more than 500 civilians. The report puts blame on the governments and international agencies for failing to protect civilians. It notes that the UN mission in Congo, MONUSCO, has fewer than 1,000 troops in the LRA-affected areas in northwestern Congo compared to a total of 19,000 across the country.
The LRA has long been criticized for using child soldiers, but the practice continues. One 15-year-old boy who spent 8 months with the LRA told Human Rights Watch, "I often think about how many people I killed and then I can't fall asleep. I will never forget what they made me do."
You can find a link to the full HRW report here: http://www.hrw.org/en/news/2010/08/11/cardr-congo-lra-conducts-massive-a….
Waters, Rangel defend conduct in ethics allegations
Two long serving members of the Congressional Black Caucus are facing allegations that they broke the ethics rules of the House of Representatives. New York's Charlie Rangel and California's Maxine Waters both took their stories to the public this week in the hopes of clearing their names ahead of November's elections. Matt Laslo reports from Washington.
Government panel releases plan for carbon capture and storage
A new wrinkle in the climate debate in Washington… a presidential panel on climate change has come back with recommendations that industry – and even some environmentalists – may find hard to swallow. The Interagency Task Force was charged with finding a way to make carbon capture and storage feasible. What they came back with – was a price tag for carbon far higher than anything that's been proposed on Capitol Hill so far. Tanya Snyder reports.
"Crop mobs" spread in local, organic food movement
As interest in locally grown, organic food increases, a new way to get involved is sprouting up all over the country and it's known as a crop mob. During these events, a group of volunteers converges on small and urban farms and lends a hand on specific projects. Lynda-Marie Taurasi recently joined a crop mob in Hillsborough, North Carolina – where the initiative started. She files this report.
For more: http://cropmob.org.