August 12, 2010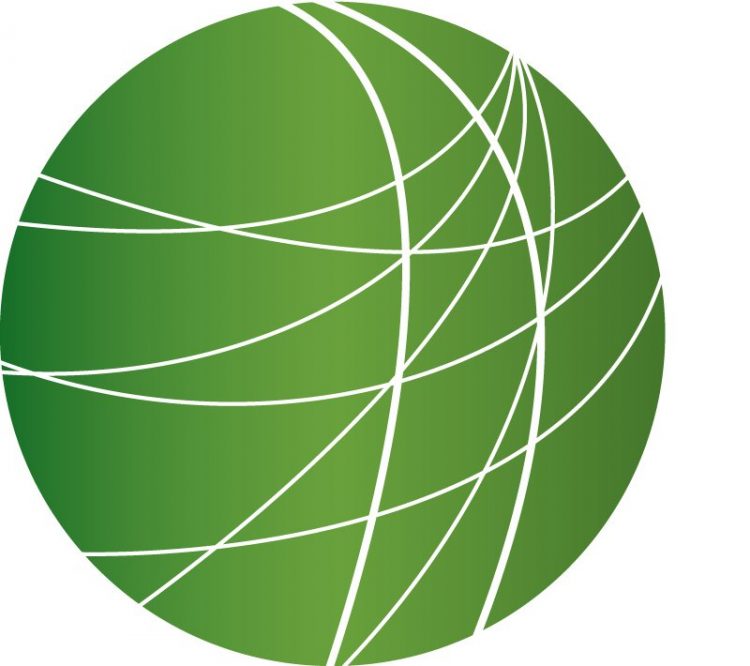 Arguments open in military trial for Guantanamo detainee captured as teenager
BP compensation fund comes under criticism for drawing on drill money
Michigan oil disaster leads to questions over pipelines, long term effects
DREAM Act offers legal status in exchange for military service
HEADLINES
Federal court keeps same-sex marriage stay in place at least another week
A federal court has maintained a stay on same-sex marriage in California – at least until August 18th.  Last week, Judge Vaughn Walker ruled denying same-sex couples the right to marry violated constitutional rights.  But the judge said today that Proposition 8 supporters would have another week to appeal the decision to the 9th Circuit Court before allowing any more same-sex marriages to occur.
Car bomb shakes Colombian capital
Just a few days after Colombia and Venezuela mended a diplomatic row over accusations that Venezuela was sheltering FARC and other rebels, a car bomb exploded in the Colombian capital.  The blast in Bogota this morning injured nine people and damaged buildings.  This will be an early challenge for President Juan Manuel Santos, who took office last Saturday.  For FSRN, Lorenzo Morales reports.
The car exploded in Bogota's financial district in front of a building housing the offices of Caracol Radio, one of the main national radio stations.  It shattered windows in the surrounding buildings but caused no deaths.  Twenty-six year old Gina Chates said she missed being killed by just minutes.  She works in a beauty parlor 50 meters away from where the car bomb was left.
"We felt that we were going to die.  We were all women, very scared, in shock.  The explosion was really strong.  We were left deft for a while.  Two more minutes and I wouldn't be here telling you this."
President Juan Manuel Santos, who rushed to the scene, said he would keep fighting terrorism and urged people to remain calm.  Santos gained a strong reputation for his work battling guerrillas as a defense minister under former-President Álvaro Uribe.  He won this year's elections promising to maintain the military pressure on the FARC rebels.  No group immediately claimed responsibility for the attack, and police said they did not know yet what the target was.  This is the first bomb attack in the capital since 2007.  Lorenzo Morales, FSRN, Bogota.
Rights group criticize forced confessions in Iran
Human rights groups are accusing the Iranian government of coercion, after a woman sentenced to death by stoning for adultery made a televised confession that she was involved in her husband's murder.  Amnesty International says Sakineh Ashtiani made the statement last night on Iranian state TV.  The group says the government often uses forced public confessions as evidence in court.  Ashtiani's case is currently under review after international outcries claiming the severity of the punishment did not match the crime.
Pakistan President visits flood zone amid criticism
Pakistan's President Asif Ali Zardari visited the flood-ravaged areas of Northern Pakistan for the first time today.  The United Nations continues to organize relief efforts.  Waters are receding a bit today, but up to 1/5 of the country has been underwater since the disaster began 2 weeks ago.  UN Radio's Don Bobb has more.

More than 14 million people, almost one in every ten, have been affected by flooding in Pakistan, according to the United Nations humanitarian agency.  It says at least 1,200 people have been killed in the disaster.  OCHA says the monsoon season could last for at least another month, worsening the flooding that has been seen so far, and spread to other parts of the country not yet affected.
The Office for the Coordination of Humanitarian Affairs estimates that at least 6 million people are currently in desperate need of emergency aid.  It identifies the priorities for the response as food, clean drinking water, tents and other shelter and non-food items, and medical supplies.  This is Donn Bobb reporting.
US Productivity falls, workers burned out
Jobless claims in the US for the first week of August hit a nearly 6 month high, according to the Labor Department.  And worker productivity is also down for the second quarter of the year, signaling what many analysts say is burnout as a result of companies laying off workers and expecting those left to pick up the slack.  This could be good news for employment, because businesses may now be forced to rehire workers in order to meet production demand.
Santa Cruz no-camping ordinance targets homeless
Police in Santa Cruz, California have begun issuing tickets to members of a Peace Camp protesting a no-camping ordinance activists say targets the homeless.  FSRN's Christina Aanestad has more on the story.
Homeless, the poor and their advocates in Santa Cruz launched a Peace Camp on July 4th to oppose the city's ban on sleeping outdoors in public spaces.  Christopher Doyon is a spokesperson for the camp.  He says the sleeping ban is a war on the poor.
"This is a ludicrous violation of our constitutional rights and a violation of the UN Human Rights accord because sleep is absolutely essential to human life.  This is the worst-of-the-worst kind of law that you can possibly do, and it is part of an extreme regimen of gentrification that's taking place here in Santa Cruz."
The sleeping ban prohibits camping from 11pm to 8:30am.  Doyon and others cite full shelters and personal choice as reasons why poor and houseless people sleep outdoors.  He says he would rather see the city ticket people for trespassing and littering.  Peace Camp residents say they will stay in front of City Hall until the sleeping ban is overturned.  Christna Aanestad, FSRN, California.
Pentagon reviews Wikileaks docs
Pentagon officials say they are reviewing the final 15,000 classified documents obtained by Wikileaks.  Pentagon spokesperson Geoff Morrell told the Washington Post that intelligence agents are combing the documents to look for parts that could endanger US troops or allied forces.  Last month, Wikileaks posted 77,000 classified field reports and is expected to release the remaining documents as well.
FEATURES
Arguments open in military trial for Guantanamo detainee captured as teenager
The trial of Omar Khadr continues today at Guantanamo Bay. The now 23-year-old was captured as a teenager in Afghanistan and his case is the first to be tried in the military commissions under Obama. Earlier this week, a trial judge ruled that evidence taken during what his lawyers describe as torture sessions is admissible. The judge also expressed concern that even if Khadr is convicted, authorities still won't have clear instructions on what to do with him. Meanwhile, A top Republican Senator has introduced a bill to put stronger definitions on some of the most controversial aspects of U.S. detention policy – like who an enemy combatant really is. Civil liberties advocates have been calling for the government to define these terms for years, but as Tanya Snyder reports, critics say the bill is a dangerous expansion of war powers.
BP compensation fund comes under criticism for drawing on drill money
Federal officials announced today that BP will pay a $50 million fine for a 2005 Texas refinery explosion that killed 15 workers and injured 170. BP will also designate a minimum of $500 million to safety improvements for current workers. Meanwhile, BP's Gulf Oil disaster compensation fund is coming under fire. Critics say the White House agreed to a fund that is dependent on further off shore oil drilling. The group Public Citizen says that money could even come from the same reserve that leaked millions of gallons of oil and continues to threaten Gulf Coast communities. Matt Laslo reports from Washington.
Michigan oil disaster leads to questions over pipelines, long term effects
In Michigan clean up efforts continue along the Kalamazoo River and surrounding areas for one of the worst oil disasters in the region. The Canadian oil company responsible for the spill, Enbridge, says it deployed more than 157,000 feet of absorbent and containment boom at 37 control points since the leak began about two and a half weeks ago. The EPA says close to 2.4 million gallons of oil-water mix have been removed from the area. The first rehabilitated birds were released yesterday.
For an update we're joined by two guests from the Kalamazoo River Watershed Council, that's a local river advocacy group. Jeff Spoelstra is coordinator at the Council and Robert Whitesides is a board member.
DREAM Act offers legal status in exchange for military service
Today, the US Senate was reconvened for a rare special session to give final approval to the $600 million border security bill; it now goes to the president's desk for signature. As previously reported by FSRN, the bill provides funds for 1,500 border patrol agents and other personnel, military-style bases and more unmanned drones in the region. New York Senator Chuck Schumer, was one of two Senators who returned to DC for the necessary re-vote on the bill.
"Today I come to the floor to seek unanimous consent to pass a smart, tough and effective…human traffickers and other organized criminals that seek to do harm to innocent Americans along our border."
Schumer said the bill's passage "clears the path" for bipartisan work on comprehensive immigration reform. But some immigrant rights advocates are criticizing Schumer and Democratic leadership for this approach, saying they are relegating/letting up on/weakening/easing up on/abondoning efforts to create a legal path to citizenship. Immigrant youth in New York today marched to Schumer's office, continuing three days of actions designed to pressure lawmakers to pass the DREAM ACT. The bill would create a path to legalization for undocumented youth who fit certain requirements, including finishing at least 2 years of college. But there is another less talked about option – joining the US military. If the DREAM Act becomes law, hundreds of thousands of undocumented immigrants could be permitted to enlist and earn legal status for the first time. Community News Production Institute Reporter Jaisal Noor brings us both sides of the debate from New York City.