August 4, 2010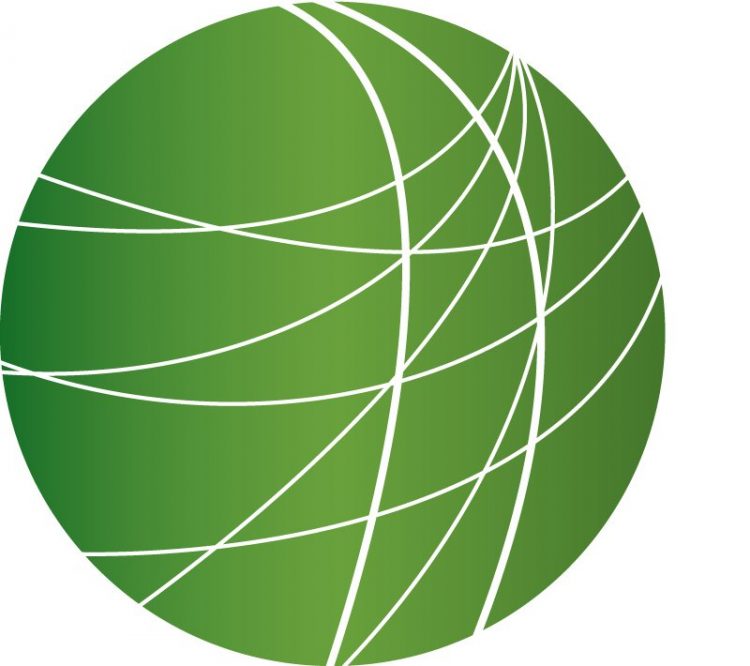 Legal groups challenge US over targeting American citizen for assassination
Extent of BP oil spill clean up disputed
Senate clears way for emergency funds for state programs
New video of slain Papuan activist draws attention to police conduct in Eastern Indonesia
Conflict over South Caucasus region stokes tension between Armenia and Azerbaijan
HEADLINES
A victory for same-sex marriage rights
A victory today for same-sex marriage rights: a federal judge has struck down a California law making same-sex marriage illegal.  District judge Vaugh Walker ruled that Proposition 8 was unconstitutional "under both the due process and equal protection clauses of the US constitution."  Opponents of same-sex marriage last night, anticipating defeat, filed a request to stay the decision as they ask the ninth circuit court of appeals to take up the case.
Kenyans go to the polls in constitutional referendum
Kenyans voted today in a referendum on a new constitution.  It's the first national vote since the controversial presidential election two and a half years ago left more than a thousand people dead and a quarter-million uprooted from their homes.  FSRN's Mohammed Yusuf reports from Nairobi.
Voters lined up this morning before polling stations opened at 6am.  They faced long queues, but overall, officials say voter turnout was high and the polls peaceful.
If passed, the new constitution would shift power away from the president.  Both President Mwai Kibaki and Prime Minister Raila Odinga came out in support of the new constitution.  After casting his vote, the Prime Minister said the referendum marked a historic day for Kenya.

"Kenyans have the opportunity to decide their destiny, I have no doubt in my mind that the 'yes' is going to win; I want to predict over 70% victory."
In the past weeks, the government tightened security in the Rift Valley region, a flashpoint for post-election violence two years ago.  There, ethnic tension over land ownership has diminished support for the referendum. The new constitution would redistribute land grabbed illegally in the past and limit how much can be owned.  Election results are expected later this week.  Mohammed Yusuf, FSRN, Nairobi.
Pakistan residents await government relief after flooding
A suicide bomb in Peshawar, Pakistan today killed four people, including a senior police official. In the southern city of Karachi, officials now say at least 60 people have died in riots following the assassination of a senior political leader on Monday.

In addition to the political strife, residents in the north are still waiting for government and international aid after massive flooding has wreaked havoc on their lives. Gabe Matthews has more from the flood affected area.
Thirty-five year old widow Ruqia tells FSRN she has lost everything in the flood. She even needs clothing because she has only one dress, which she has been forced to wear for last 10 days.
People of Khyber Pakhtunkhwa province are suffering after the area's worst recorded flood.  Women, children and old people continue to face problems accessing clean drinking water and housing, and many areas reek of dead animals.  Some have taken refuge on the main highway connecting Peshawar and Islamabad, resulting in the deaths of at least three children in road accidents.  Student Nawaz Khan has been living on the roadway for over a week.
"There is no food for our animals and we have passed the last few days without food. We have not gotten any aid from government yet. All of the children get sick and have scabies but nobody cares."
Flash floods continue to sweep through the region.  The UN's World Food Program estimates that nearly 2 million people in Northern Pakistan will need food aid as a result of the disaster. The flooding has also hit adjacent regions of Afghanistan.  I'm Nathan Moore reading for Gabe Matthews in Pakistan.
Mexican drug war deaths approach 30,000
The Mexican government has released new figures revising its estimate of the numbers of deaths as a result of the militarized drug war.  The Mexican intelligence agency says 28-thousand people have died in drug-related violence since President Felipe Calderon took office in late 2006.  This represents more than 5000 more deaths than the last official estimate in April.
Maoist rebels enter massive firefight with Indian security forces
An intense clash between Indian security forces and Maoist insurgents in the central part of the country ended today with at least one militant dead.  For FSRN, Shuriah Niazi reports from India.
Initially authorities feared 70 policemen were missing when a search party clashed with Maoists deep in the jungle of the Dantewada district of Chhattisgarh.  The officers were found with no reported deaths – at least one rebel was killed in the operation. The fight began Wednesday afternoon in an Maoist-controlled area south of the state capital Raipur.
The Maoists, or Naxalites, are a group of people with no political affiliation, who initially formed to champion social justice.  Now the Indian government sees the group as the country's largest internal security threat.  Government efforts to suppress the rebels have been recently met with an increase in violence. In spring, Naxals killed 75 security personnel in an ambush in Chhattisgarh.   On Tuesday a Maoist-claimed bombing in the state of Jharkhand left five people dead.  Shuriah Niazi, FSRN, Raipur.
NY legislature approves moratorium on fracking
The New York Senate has passed a bill placing a one-year moratorium on any natural gas drilling permits in the state.  For FSRN, Rebecca Myles has more.
In a 48 to 9 vote, Senators passed legislation to suspend permits for hydraulic fracturing wells until May 2011.  New York is one of several states with large natural gas deposits in a geological formation called the Marcellus Shale.  To obtain the natural gas, a method of drilling called fracking forces large amounts of water laced with chemicals down a well hole.  In many states, such as Pennsylvania, the practice has led to water contamination.
The timeout will give the State's Department of Environmental Conservation time to finish its review of fracking.  The moratorium will also allow the next governor an opportunity to weigh in.
The Marcellus Shale Coalition, the group representing natural gas companies, has launched an aggressive PR campaign touting the benefits of fracking.  Former Pennsylvania Governor and Homeland Security head Tom Ridge has been tapped to serve as a strategic adviser for the group.   Rebecca Myles, FSRN, New York.

FEATURES
Legal groups challenge US over targeting American citizen for assassination
The Center for Constitutional Rights and the American Civil Liberties Union have filed a lawsuit against the federal government in the case of Anwar al-Aulaqi.
Aulaqi is a Muslim cleric who federal authorities say is connected to the failed bombing attempt of the Detroit bound flight over the Christmas holidays. Investigators say he also exchanged emails with the army psychiatrist who killed 13 in Fort Hood, Texas in November. The US says it plans to use lethal force.
Aulaqi is also a US citizen and the groups say a targeted killing by US forces without due process amounts to extrajudicial assassination. The case could also have implications for legal representation in terrorism cases.
For more, we're joined by Pardiss Kebriaei, staff attorney at the center for constitutional rights.
Extent of BP oil spill clean up disputed
BP says its "static kill" procedure to seal the blown out well in the Gulf of Mexico is working. But officials say a permanent end won't come until the completion of relief wells next month. Today, a panel of government scientists released a report suggesting that only a quarter of the nearly 5 million barrels of oil that gushed from the wellhead remains in Gulf waters. But some are skeptical of the numbers. Michael Lawson files this report.
Senate clears way for emergency funds for state programs
The Senate overcame a critical obstacle to funding state-level assistance programs – and it came with the support of two Republicans. Now, states are all but guaranteed emergency funds for teacher salaries and Medicaid payments. To ensure the states receive assistance soon, House Speaker Nancy Pelosi is calling the House of Representatives back into session. FSRN's Leigh Ann Caldwell.
New video of slain Papuan activist draws attention to police conduct in Eastern Indonesia
Newly released video footage showing the harsh treatment of a Papuan activist has renewed calls for a peaceful solution to the political crisis in eastern Indonesia.
The footage, apparently taken by a mobile phone, shows Yawan Wayeni lying in a forest, clearly wounded, gasping for breath. He clenches his fist and when he appears to say "Freedom" the soldiers call him stupid and they say Papuans are savages. His killing was originally reported in August 2009.
The widow of Wayeni told local media he was killed outside his home by masked gunman and he wasn't carrying a weapon, as authorities had reported.
Usman Hamid, of the Indonesian human rights group Kontras, told Al Jazeera the newly released footage is indicative of police behavior in the area.
"The way police treated Yawan Wayeni before he died it shows how racists police appartus in Papua. and also it shows how easy police appartus treated papuan inhumanely and degrading their dignity and this is against international law…this is against Indonesian constitution, this is against national law."
Violence has increased ahead of elections for local representatives in the province. According to the Jakarta Post, police are investigating the death of a TV journalist who was found last Friday with signs of torture. Threats on other media have been reported to the local police.
On Tuesday, the International Crisis Group released a report on the situation in Papua, pointing to the Indonesian government's rejection of local decisions by a Papuan body that was created under the autonomy law of 2001 as the trigger for the recent violence. According to the report, Indonesia: the Deepening Impasse in Papua, the solution is political not economic.
There have been mass demonstrations in June and July and Papua residents have been calling for dialogue with the Jakarta government and a referendum on the region's future.
Conflict over South Caucasus region stokes tension between Armenia and Azerbaijan
Tensions between Armenia and Azerbaijan have been increasing, despite efforts at a peace process. The two countries have been fighting over a landlocked mountainous area in South Caucasus. Both sides are violating a 1994-ceasefire and some are worried the conflict will get worse. FSRN's Garegin Khumaryan reports.