August 3, 2010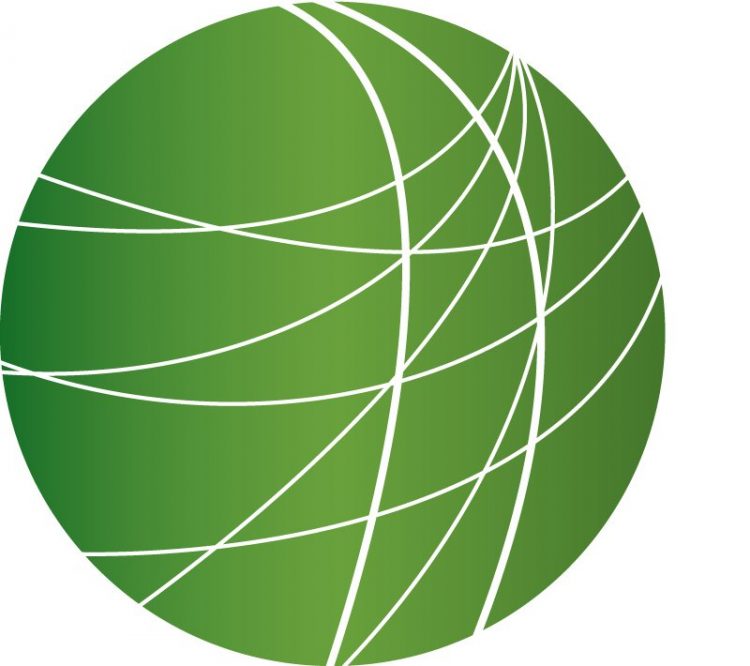 Heavy rains, floods in Pakistan affect millions
Virginia's attorney general says local police can check immigration status
Slavery museum brings attention to modern-day practice
White House summit on African youth leaves out key segments of society
Federal scientists say BP oil spill is world's worst
HEADLINES
Tensions rise between Israel and Lebanon
Tensions between Israel and Lebanon are escalating with the worst flair up of violence since the 2006 war.  Israeli and Lebanese soldiers exchanged gun fire, leaving four dead. Jackson Allers reports from Beirut.
Three Lebanese soldiers and a senior Israeli commander were killed in today's fire fight, that was reportedly caused when Israeli troops tried to remove a tree in Lebanese territory.
Israel denies the claim, and holds the Lebanese government responsible for the incident.
Lebanon's government also condemned the incident, calling it "another Israeli aggression," and a "violation of Lebanon's sovereignty," citing regular violations of Lebanon's southern borders and airspace.
Rumors of war between Israel and the armed Shia group Hizbullah have been circulating all summer in Lebanon – fueled in part by rising tensions between Iran and Israel.
Hizbullah has strong ties with Iran, and since the end of the 2006 war between Israel and Lebanon, Hizbullah has been arming itself for a potential Israeli invasion – something Israel says is a violation of UN Security Council Resolution 1701 – the agreement that ended the 2006 war.
The Lebanese government has asked the United Nations to appoint an international commission to investigate the incident.
Jackson Allers, FSRN, Beirut, Lebanon.
Five more die in Kashmir protests
In Kashmir, 5 more people have been killed in protests.  The latest deaths come one day after India vowed to use more force to crush separatist protestors, bringing the death toll to 27 since Friday. Shahnawaz Khan has more.

It is day five of curfew and killings in Kashmir. As New Delhi announced to send more paramilitary troops to quell protests, five more protesters died Tuesday, at least four by police fire. Kashmir is the most militarized non-war zone in the world.
The protesters want independence for India-controlled Kashmir state which sits on the border of India and Pakistan.
Forty-four people have died in a vicious cycle of killings and protests in Indian administered Kashmir since June 11 when a teenager was killed by police teargas shell.
Shanawaz Khan, FSRN, Srinagar.
Mosque one step closer to ground zero
The controversy of a mosque near ground zero is coming to a close.
The City Landmark's Commission unanimously approved the construction the mosque.  The commissioners determined not to give historical status to the damaged building just blocks from Ground Zero, therefore it can be torn down and constructed new. This is a major victory for supporters of the mosque, which has become the center of a firestorm as some families of 9-11 victims and conservative pundits said it would be an insult to the victims of September 11th.
Verdict In JFK Terror Plot
Also in New York, Two Guyanese men were convicted of planning to blow up the JFK airport.  FSRN's Jaisal Noor has more from New York.
The month long trial centered on evidence gathered by A former drug dealer, Steven Francis, who turned government informer to receive a reduced
sentence.  Prosecutors alleged the defendants Russell M. Defreitas, and Abdul Kadir were angered by the perceived oppression of Muslims abroad and planned to kill thousands. However, authorities admit the plot was not actionable.
Community organizer and attorney Kafahni Nkrumah represented Abdul Kadir.
"Abdul Kadir's defense has always been that he never intended to join or assist in anyway these gentlemen with their plot to blow up JFK airport. And also, that this plot would have never gone to fruition if it wasn't for the help of government informant, he played a major role despite what the government wants to say about that."
Kadr and Defreitas face life in prison but  plan to appeal after they are sentenced in December.
From New York for FSRN, Jaisal Noor.
Sentencing guidelines
President Obama signed into law a measure that would lessen the long running disparity in sentencing guidelines. Sentences for crack cocaine offenders can be no more than 18 times greater than those given for powder cocaine offenses, far less than the previous 100:1 disparity. This was a compromise measure, as proponents wanted the inequality eliminated.
Kagan confirmation debate begins
The Senate has begun debate on Elena Kagan's Supreme Court confirmation. Many Republicans are opposed, including Chair of the Senate Judiciary Committee,
Jeff Sessions of Alabama:
"She possesses a judicial philosophy that does not properly value discipline, restraint and rigorous intellectual honesty."
At her confirmation hearings, Senator Sessions questioned Kagan's support for the military because she banned military recruiters from Harvard's Law School campus for a short time during legal uncertainty.
Only one Democrat has come out in opposition, Ben Nelson of Nebraska.  She could be confirmed as early as Thursday.
FEATURES
Heavy rains, floods in Pakistan affect millions
In Pakistan, heavy rains and floods have killed more than 1,500 people and destroyed thousands of homes. Aid workers are having difficulties accessing the affected people who are facing shortages of food, shelter and clean drinking water. Many remain missing in the flood's aftermath. FSRN's Gabe Matthews spent three days in the flood-affected areas. He reports from one of the most destroyed areas near Peshawar.
Virginia's attorney general says local police can check immigration status
Virginia's attorney general, Ken Cuccinelli has been at the center of the health care debate for months. He filed a lawsuit to stop reform immediately after the federal legislation passed in March. Yesterday, a judge in Richmond ruled that the challenge could move forward in the courts. Now he's stepping into the immigration debate. Yesterday Cuccinelli released a legal opinion saying local law enforcement can inquire about immigration status when stopping people for other offenses. FSRN's Jacob Fenston has more.
Slavery museum brings attention to modern-day practice
Slavery may have been outlawed in the US more than a century ago, but a traveling museum is bringing the reality of slavery's ongoing practice to the public. The Coalition of Immokalee Workers is touring the northeast with their Modern Day Slavery Museum. FSRN's Andalusia Knoll has more from New York.
White House summit on African youth leaves out key segments of society
Today at the White House, President Obama hosted a meeting with some 115 young leaders representing 46 sub-Saharan African nations. It's part of a three-day conference to commemorate the 50 year anniversary of independence for 17 African countries this year. The State Department also says it's a look ahead for policy in the region.
But in this landmark year of African independence, many issues of US policy in Africa have been coming under scrutiny, from military presence to development aid to HIV/AIDS policy, the focus of much criticism at a recent international conference in Vienna.
For more about today's meeting, we're joined by Gerald Lemelle, executive director of Africa Action, an advocacy organization based in Washington DC that focuses on US-Africa relations.
Federal scientists say BP oil spill is world's worst
Federal authorities now say that revised estimates of the amount of oil spilled into the Gulf of Mexico from BP's damaged well make it the world's largest accidental spill. Scientists said on Monday that close to 5 million barrels have been released since the April 20 oil rig explosion – only 800,000 barrels were captured by BP before the well was capped last month. That makes the spill worse than the 1979 Ixtoc spill in Mexico which sent an estimated at 3.3 million barrels of oil gushing into the Gulf.
Meanwhile, Coast Guard Admiral Thad Allen said today that the so-called static kill procedure to permanently cap the well was scheduled to move forward, perhaps as early as this evening. Allen emphasized though that a permanent end to the danger of leaks would not come until the completion of the relief well.
"The static kill will increase the probability that the relief well will work, but the whole thing will not be done until the relief well is completed. The static kill is not an end all be all. It is a diagnostic test that will tell us a lot about the integrity of the casing of the well bore, about the tolerance for volume and pressure, but in the long run drilling into the annulus, drilling into the casing pipe from below, filling that with mud and then filling that with cement, is the only solution to the end of this and there should be no ambiguity about that. I'm the national incident commander and that's the way that this will end, it will end with the relief wells being drilled and the annulus and the casing being filled with mud and cement being poured."
Congress has pending legislation that would address aspects of the oil spill response, including eliminating a cap on oil company liability and restructuring the federal agency that oversees oil drilling. But it's met stiff resistance from Republicans and some business-friendly Democrats and today, Senate leaders said  that they didn't have the votes and would not take up the measure before lawmakers go on August recess at the end of this week.