August 9, 2010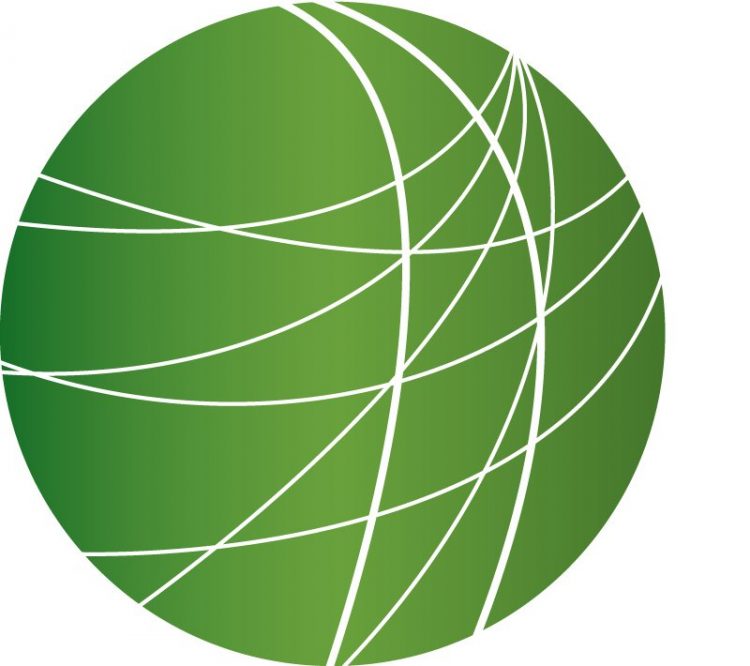 Trial for Gitmo detainee captured as minor tests military commissions
Crackdown on opposition in Rwanda leaves voters with little choice
Colombia's new president to meet with Venezuela over rift
Toll from Pakistan's floods rises, expands to other regions
Mexican journalists protest impunity as international investigation opens
HEADLINES
Netanyahu ducks direct questions in public inquiry into Gaza flotilla raid
Israeli Prime Minster Benjamin Netanyahu refused to answer at least six questions during public testimony today before an internal panel looking into the Gaza flotilla raid. Netanyahu said he would only respond to the questions in a closed door session. Nine activists aboard the Mavi Marmara died when Israeli commandos boarded the vessel, part of a flotilla attempting to carry humanitarian aid to Gaza. Netanyahu refused to discuss whether non-military options were considered. And he declined answer questions about his meeting with President Obama just a few days before the incident. The Prime Minister did, however, say that Turkish leaders did not respond to attempts at diplomacy and that Israeli commandos did what they had to do to defend them selves. The UN is set to launch its inquiry into the raid tomorrow. Also today, Israel protested an updated travel advisory that the US State Department issued last week for the West Bank, Gaza and southern Israel. It urges US citizens – including aid workers and journalists – to stay away from the border regions – including the maritime border — and to locate bomb shelters when visiting southern Israel.

Death rate doubles in Moscow heat in smog
Russian officials today confirmed that the abnormal heat gripping Moscow — combined with thick smoke from surrounding wildfires — is taking a heavy toll on human life in the city. Jenny Johnson reports.
Moscow's top health official, Andrei Seltsovsky, told reporters today that the amount of deaths per day in the city is nearly twice the normal rate.
"In normal times, there are 360 to 380 deaths per day. Today we are at about 700. It's over 100 degrees on the street! And this is our second month."
Levels of lethal carbon monoxide are double acceptable levels, as forest fires burn across the region. Deaths are attributed to the heat, where people without air conditioners are told to stay inside with the windows sealed to keep away from the toxic clouds of smoke mixed with industrial and traffic emissions. The fires are burning out of control in some areas, and the government has declared a state of emergency near a nuclear processing plant in the Ural mountains. The heat and drought has also caused large-scale crop failures, prompting Russia over the weekend to halt shipments of wheat abroad. Officials are urging residents to get out of the city if possible, and working hours have been cut, as the worst heat in one thousand years in Russia is predicted to continue this week. Jenny Johnson, FSRN, Russia.


Mudslides in Kashmir kill 150, leave thousands homeless
A massive rescue and relief operation in the mountainous region of Indian administered Kashmir continues today where at least 150 people died after flash floods hit the area this weekend. More than 700 people are still missing. Makeshift hospitals have been set up and some 2,000 people are living in tents after mudslides destroyed their homes.
Conflict continues in Kashmir valley, sparks ex-pat protests
Meanwhile, the Kashmir valley remains tense with no break in clashes between local protesters and Indian security forces.  A curfew in the region was briefly lifted yesterday allowing residents to stock their cupboards, but restrictions were put back in place today after a protester who was injured last week died. At least 50 people, mostly youth, have died in police actions in the past two months. The civilian killings are now evoking protests from Kashmiris living outside the valley. Bismillah Geelani reports.
House ethics panel releases specifics in Waters alleged violations
The US House Ethics committee released specifics of charges against California Democrat Maxine Waters today.  Representative Waters requested that the allegations be made public and says she will seek a public trial to exonerate herself. The charges stem from a 2008 meeting that Waters arranged between the Treasury Department and banking industry representatives. Her husband owned stock in one minority member bank – OneUnited – that wound up receiving substantial TARP funds and saved the bank from ruin.

Nagasaki: 65 years later … more than 80,000 dead
Today marks sixty-five years since the US dropped the world's second atomic bomb. The attack on Nagasaki was the last time an atomic bomb was used as a weapon of war. It was the last time an atomic bomb was Some 40,000 people died immediately – the death toll has risen to nearly 80,000 over time with many still suffering diseases and dying as a result.
FEATURES
Trial for Gitmo detainee captured as minor tests military commissions
The pretrial of Guantanamo detainee Omar Khadr took place today and the case represents a number of firsts. It's the first case to go to a military trial under the Obama Administration and the first since a Supreme Court ruling prompted changes to the way military commissions are run. It's also the first time a child soldier is being tried as an adult since the Nuremberg trials following World War II. Tanya Snyder reports.
Crackdown on opposition in Rwanda leaves voters with little choice
Rwandans went to the polls today to choose who will be the country's president for the next seven years. The current president, Paul Kagame, is expected to win by broad margins. But, critics say political repression has eliminated any real choice at the polls. FSRN's Zach Baddorf reports from the capital, Kigali.
Colombia's new president to meet with Venezuela over rift
Colombia's new President Juan Manuel Santos was inaugurated over the weekend and tomorrow he's scheduled to meet with Venezuelan President Hugo Chavez. Tensions between the two countries have risen sharply over the past few months – Colombia has accused Venezuela of harboring FARC rebels; Venezuela says the increased US military presence in Colombia is a threat to its sovereignty – but some say the face to face meeting between the two leaders could mark a turning point in relations.
For a preview of the meeting we're joined by Larry Birns, director of the Council on Hemispheric Affairs in Washington DC.
Toll from Pakistan's floods rises, expands to other regions
The number of people affected by floods in Pakistan could be higher than 13 million, according to estimates released today by the Pakistani government.
If true, the UN says that would mean that the number would be higher than Haiti's earthquake and the 2004 Tsunami combined. The death toll currently stands at 1,500, according to the Pakistani news agency, Dawn. Meanwhile, anger has risen within Pakistan over what many see as an inadequate response to the heavy rains.
Efforts stalled in the Northwest Swat valley, where helicopters were grounded due to bad weather. Hundreds of thousands of people were displaced in the southern provinces of Punjab and Sindh. The AP reports that many of the worst hit areas show no signs of government assistance or outside aid. Many have been left without access to water or sanitation.
Today UN Secretary General Ban Ki Moon described the response.
"The United Nations on the ground is working to supplement the efforts of the government and local and international NGOs to provide immediate relief, food, clean drinking water, shelter, health materials. The local relief fund and the central emergency response fund have already made resources available for agencies and organizations in the frontline. We will soon issue and emergency response plan and an appeal for several hundred million dollars to respond to immediate needs."
More rain is expected in the region over the next twenty-four hours.
Meanwhile, rains in northwest China have triggered landslides. Today, China's news service Xinhua raised the death toll to nearly 340 and said at least 1100 were still missing. Rescuers continue to search for survivors.
Mexican journalists protest impunity as international investigation opens
Journalists held marches across Mexico over the weekend to call attention to a rising tide of violence against the media and to protest the impunity surrounding the cases of dozens of murdered reporters. Shannon Young files this report from Mexico City.