August 10, 2010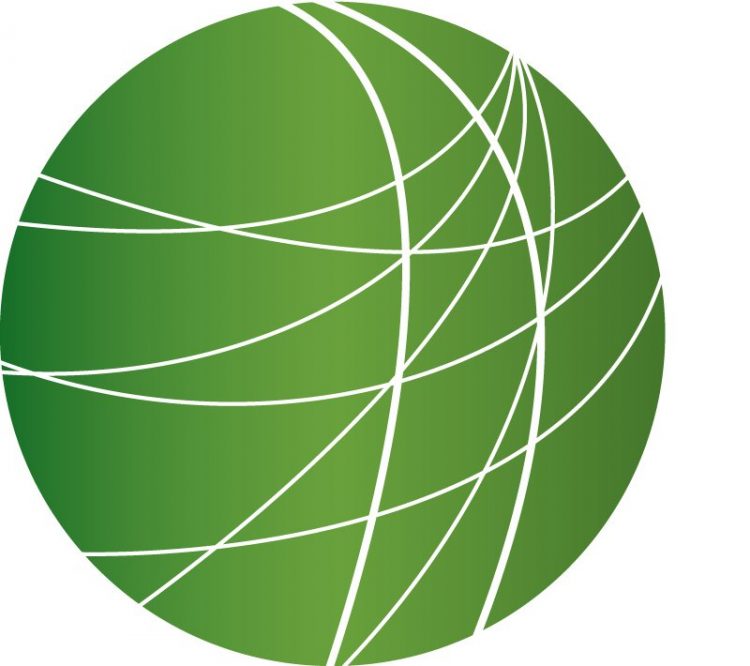 Defense Secretary's planned cuts leave overall Pentagon budget intact
Afghan civilian casualties rise by 30 percent in first half of 2010
Critics say Google-Verizon deal threatens net neutrality
Feds deport thousands of immigrants without criminal records, internal documents show
Criticism of Russia's response to wildfires linked to greater calls for government accountability, transparency
HEADLINES
UN says flood disaster in Pakistan even worse than Haiti earthquake
Millions of people continue to be displaced by floods in Pakistan as monsoons are expected at least until the weekend. Flood waters have moved from the North West, through the country's central Punjab and are now inundating the Sindh province in the south. The UN says the disaster eclipses the devastation of the earthquake in Haiti. And in China – the death toll from landslides over the weekend has climbed to 700 – more than 1000 people are still missing. Rescue efforts are ongoing today – thousands of troops are working alongside local residents to unearth victims along the largely deforested mountain slopes. The landslide also blocked a river, creating a lake that now threatens to overflow. Engineers are using controlled explosions to divert the water and avoid further devastation.
Early results predict Kagame landslide in Rwanda
Preliminary results show Rwandan President Paul Kagame is set to be re-elected for another seven years in office. With more than a third of all polling stations results counted, Rwanda's National Election Commission found Kagame got 93 percent of the vote. Zack Baddorf reports from Kigali, the country's capital, on the Central African nation's second presidential vote since the 1994 genocide that left 800,000 dead.
With more than one and a half million votes counted, results point to a landslide victory for incumbent Paul Kagame in the presidential vote. But critics say the problem was in the run-up to the polls. Amnesty International said a "climate of repression" in Rwanda led to limited freedom of expression ahead of the presidential election day. The African Union's team of 20 election observers found no irregularities on Monday's vote.  Anil Gayan, the head of the observer group, said even before voting day, there were no problems.
"We met presidential candidates and their parties and each time we asked the question whether they have anything to complain about, they said 'no.' so if the stakeholders themselves don't find anything wrong with the process, we on our side we have not observed anything to suggest the opposite."
More than five million people – half the country's population – were eligible to vote in Monday's poll. Zack Baddorf, FSRN, Kigali, Rwanda.
US House approves border security measure and jobs bill
US House members took up two measures today in a special session. After a very brief debate – the House agreed to add two more un-piloted drones and some 1500 additional troops along the US – Mexico border. The tab? 600 million dollars. The Senate approved the measure before adjourning last week. They also passed a $26 billion dollar jobs bill that would extend Medicare monies. The savings would then allow states to keep up to 160,000 teachers in the classroom. It would also protect the ranks of first responders – including more than 150,000 police officers – and protect a broad array of other public sector workers from lay-offs. The measure is paid for in two ways – by plugging a tax break for businesses that send jobs overseas – and by cutting help for hungry families. The food assistance cuts aren't expected until 2014. The Senate acted on the bills last week.
South African government workers strike – demand pay raise
Most of South Africa's 1.3 million government workers stayed away from work today calling for a pay increase. Unions warn that more damaging protests will follow if the government does not meet their demands. Davison Makanga reports from Cape Town.
Thousands marched to the parliament in Cape Town. Thousands more did the same in the capital, Pretoria. Workers from sectors such as health, education and correctional services are demanding an 8.6 percent rise in salaries and 1000 South African rands —about $ 140 — as housing subsidy. The government is offering 7 percent and just over half of the housing allowance called for by workers. Lumkile Ndaone, a prison officer at Cape Town's Pollsmore Prison earns a monthly gross salary of just over $7 00 — and he says it's not enough.
"The money we are getting now is totally unacceptable, it's peanuts you know, you can't even buy enough food for children."
The Confederation of South African Trade Union says this is just but a signal of more things to come if the government does not give in to their demands. Meanhwile, schools were most affected by the strike today as teachers stayed away. The government says minimal impact was felt in essential sectors such as health and security services as they brought in contract workers. Davison Makanga, FSRN, Cape Town.
EPA issues rules that drastically cut mercury emissions from cement factories
Cement factories will now have to limit the amount of mercury they emit. New EPA limits will cut airborne mercury by a whopping 92 percent by 2013. The industry lobbied heavily against the rules – saying the restrictions will force the 100 cement plants in the US to close. Children are particularly at risk for mercury damage. Airborne mercury eventually enters the food chain through water – humans then ingest it when eating contaminated fish.

Former Senator Ted Stevens dies in Alaska plane crash
Former Alaska Senator Ted Stevens – the nation's longest serving Republican Senator –is dead. According to a family spokesperson, Stevens was among at least five people who perished after a small plane crashed in Alaska Monday. Former NASA administrator Sean O'Keefe was one of the nine people on board – no word yet as to his condition. Several passengers survived but have injuries. Stevens four decade long tenure in the Senate ended after a corruption scandal in 2008.
FEATURES
Defense Secretary's planned cuts leave overall Pentagon budget intact
Defense Secretary Robert Gates says he's cutting thousands of jobs and putting in place spending freezes at the Pentagon. The billions of dollars he hopes to save will go to more equipment buildup, but won't reduce the agency's overall budget. That brought criticism from defense analysts and lawmakers who want to bring down the department's annual budget – which is projected at around $700 billion. Matt Laslo reports from Washington.
Afghan civilian casualties rise by 30 percent in first half of 2010
Civilian casualties in Afghanistan rose by a third in the first six months of this year, with about 1,300 killed and an estimated 2,000 injured, according to a report released today by the UN Assistance Mission in Afghanistan.
For more on the effect of the Afghan war on civilians – eight months into Obama's new strategy for the war – we go to Afghan-based journalist Anand Gopal.  To access the complete UN report: http://unama.unmissions.org/Default.aspx?tabid=1741
Critics say Google-Verizon deal threatens net neutrality
Google and Verizon have announced their plan for net neutrality. In a joint statement, the corporations say they're against charging different rates for service online. But progressive groups and open-internet supporters are calling it the end of a democratic Internet as we know it. Tanya Snyder reports.
Feds deport thousands of immigrants without criminal records, internal documents show
Internal government documents released today show that the Obama Administration is deporting thousands of immigrants who have no criminal record. That's according to advocacy groups who sued the government to get information on the Secure Communities Program, launched in 2008.
The program processes finger print records through databases when people are arrested, even when charges are minor or the charges are dismissed. The information is gathered before conviction, when the individual is presumed innocent which immigrant right groups say raises issues over the true intent of the program. To date, nearly 80 percent of those deported under Secure Communites were not criminals or were picked up for lower level offenses.
Bridget Kessler is one of the attorneys who litigated the FOIA lawsuit against Immigration and Customs Enforcement. She outlined some of the findings of the data.
"Some of the most telling numbers come from places like Travis County, Texas where 82 percent of Secure Communities deportations are of non-criminals. In Miami Dade in Florida, 66 percent of Secure Communities deportations are of non-criminals, and finally, in Maricopa County Arizona, where we all know Sheriff Joe Arpaio works, is 54 percent of Secure Communities deportations are of non-criminals."
The program – like Arizona's SB1070 law – is another way of involving local law enforcement in federal immigration law. It operates in nearly 500 jurisdictions in 27 states.
Sheriff Michael Hennessy of San Francisco said his efforts to opt out of the program were blocked, both by ICE officials and California's state attorney. Hennessy, who has 30 years of experience as sheriff, said the program could have negative impact on local policing.
"There's a great concern that linking local law enforcement with ICE has a detrimental effect on law enforcement. That witnesses will not come forward and testify because they are afraid they'll be turned over to ICE. That victims, particularly victims of domestic violence will not report the crime because they're afraid they'll be reported to ICE and be reported and it really has a chilling effect on the cooperation level between local law enforcement and minority communities and in San Francisco particularly the Hispanic community."
Also today, Department of Homeland Security Secretary Janet Napolitano said the secure communities program will expand to all 25 counties along the southwest border. The department calls it part of a "smart, effective" border security program. The DHS said it plans to expand the program to every law enforcement jurisdiction in the country by 2013.

Criticism of Russia's response to wildfires linked to greater calls for government accountability, transparency
As wildfires rage across Russia and the death toll rises, many critics say the government's response to the disaster has been inadequate. Officials have been quick to proclaim control of the fires, but mobilizations to save villages have been slow. The ongoing disaster may further fuel popular opposition to the current regime, at a time when the government has made moves to crack down on the strengthening grassroots movement that is fighting for official accountability, the rule of law and an end to corruption. Jenny Johnson reports.