Newscast for Thursday, March 31, 2011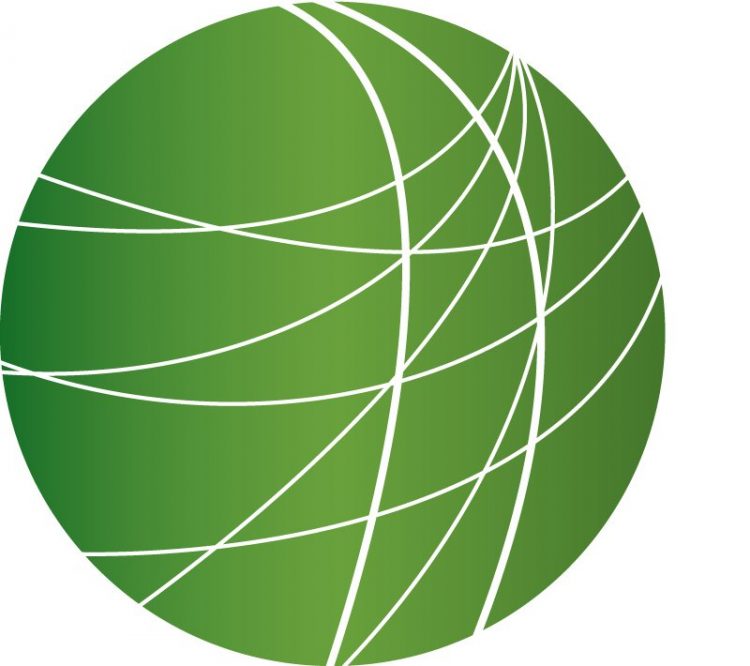 NATO takes control of the Libya war but the cost will still be heavy for US taxpayers
In Ivory Coast thousands flee the violence as forces supporting recognized President Ouattara close in on Abidjan
In China, Filipino women executed for drug trafficking
The push to reform US policy towards immigrants
Ohio's lawmakers approve anti-union bill that some say is more restrictive than Wisconsin's
Somalia's constitutional crisis
HEADLINES
Japan's continuing nuclear crisis
Japan continues to grapple with the crisis at the Fukushima nuclear power plant. The International Atomic Energy Agency has detected levels of radiation dozens of miles from the facility that would've triggered evacuations under the the criteria used in the aftermath of the Chernobyl nuclear disaster. The United Nations agency has urged the government of Japan to expand it's mandatory evacuation zone.
Dr. Edwin Lyman is a senior scientist in the Global Security Program of the Union of Concerned Scientists:
LYMAN: "Right now there are at least some hot spots up to 40 kilometers away from the Fukushima site that, at least to Soviet standards would've mandated relocation of the population. However, the Japanese authorities are still refusing to execute any such order."
Mandatory evacuation orders are in effect only within 20 kilometers – or 12 miles – of the damaged plant. In contrast, two days after the earthquake, the United States government urged its citizens in Japan to evacuate the area within 50 miles of the facility.
Kuwaiti cabinet resigns
Cabinet ministers in Kuwait tendered their resignations today. The move comes on the heels of demonstrations demanding greater rights for non-citizen residents of Kuwait. The resignations also allow 3 ministers, who are also members of the royal family, to dodge a scheduled session of questioning before parliament as part of a corruption investigation.
Crackdown targets Bahraini dissidents
The monarchy of Bahrain continues its crackdown on dissidents calling for governmental reforms. A prominent Bahraini blogger, Mahmood al-Yousif, known for promoting equal rights for Sunnis and Shiites remains missing after he was arrested on Tuesday. Two other internet activists are reportedly in detention. The country's main Shiite opposition party al-Wefaq says more than 300 people have been arrested as part of a government effort to stifle unrest.
Kenya urged to stop summary deportations of Somalis
The government of Kenya has reversed a 20 year policy of accepting refugees fleeing violence and upheaval in Somalia. Kenyan authorities recently closed down a makeshift refugee camp without providing an alternative for the distribution of humanitarian aid. Human Rights Watch is calling on Kenya to immediately halt deportations of Somali refugees and to allow asylum seekers to file claims. Mohammed Yusuf has more from Nairobi.
Fighting between Somalia's weak central government and the al-Shabaab militia has forced Somali civilians to seek temporary shelter in Kenya over the past 6 years.
According to Neela Ghoshal of Human Rights Watch, the civilians often return to Somalia when violence subsides. The periodic waves of refugees live in camps and receive services from an infrastructure of international aid groups.
GHOSHAL: "It has become normal that there are flows of refugees who come and go, they are also people who their lives have been seriously disrupted by the ongoing violence and even those who make to the camps are living in horrific conditions."
Earlier this month, the Kenyan government ordered the closure of a temporary refugee camp in the town of Mandera without giving the Red Cross an alternative place to provide services. Reports also indicate that Somalis attempting to cross into Kenya near the town of Liboi have been detained and deported.
Human Right Watch is calling on the Kenyan government to not deport civilians to areas experiencing violence, to allow fleeing civilians to file asylum claims, and to permit aid agencies to provide services to refugees. Mohammed Yusuf, FSRN, Nairobi.
Mass arrests of demonstrators in Russia
Russian police have reportedly detained around 150 protestors demonstrations in Moscow and St. Petersburg. Opposition figures have been holding protests on the final day of the months with 31 days as part of a movement to call on authorities to respect Article 31 of the Russian Constitution, which supposedly protects the right to free assembly for the purpose of peaceful protest. In practice, demonstrations in Russia often face restrictions like required permits.
NOLA police officers sentenced in Katrina shooting
Two New Orleans police officers were sentenced today for the murder of a local man in the aftermath of Hurricane Katrina. Zoe Sullivan has more.
Of the five current and former New Orleans Police officers tried for the murder of Henry Glover, 2 were acquitted while 3 were found guilty. Today, a New Orleans judged handed down sentences for two of them.
Former officer David Warren received more than 25 years in prison for manslaughter and deprivation of rights under color of law. The latter charge means that Warren abused his position as a police officer while committing a crime. Greg McRae, who is currently on the force, was given more than 17 years for using fire to commit a felony and deprivation of rights under color of law.
Glover was shot in the chest from a balcony on September 2, 2005. When bystanders drove him to a local school to get help, they were allegedly beaten by police officers there who then took the car with Glover's body and burned it. The case was brought to light by a ProPublica investigation after officers kept it covered up for years.
A Department of Justice investigation concluded earlier this month found the New Orleans Police Department to engage in illegal racial profiling and disproportionate use of force, among other problems. The Department will be supervised by federal and local authorities as a result. Zoe Sullivan, FSRN, New Orleans.
FEATURES
NATO takes control of the Libya war but the cost will still be heavy for US taxpayers
In Libya, Gaddafi's forces are continuing to make gains against opposition rebels.  There are reports of heavy attacks by Gaddafi's forces on Misurata and Brega. Today, NATO officially took control of airstrikes and there are increasing reports of civilian casualties. A Vatican official told Reuters that about 40 civilians were killed in Tripoli by an airstrike; NATO says it is investigating. The agency also quotes rebels in Misurata who say shelling from Gaddafi's forces killed another 40 civilians there.
Meanwhile, a member of Gaddafi's regime, Foreign Minister Moussa Koussa defected to the west and arrived today in the UK where he's being questioned.
In the US, debate continues over involvement in Libya. Unnamed government sources told several news agencies that CIA operatives are gathering intelligence from within Libya. Some lawmakers, like Democrat Dennis Kucinich question the constitutionality of the government's military action. In a speech to Congress today Kucinich quoted George Washington:
"The Constitution vests the power of declaring war in Congress. Therefore no offensive expedition of importance can be undertaken until after they shall have deliberated upon the subject and authorized such measure. Unquote. Washington."
Kucinich wants to defund the US effort in Libya.  Others lawmakers are concerned about the cost of intervention. Today, Defense Secretary Robert Gates told the House Armed Services Committee that the cost of the Libya mission as of last Monday was about $550 million dollars. He predicted that would go down to about $40 million per month now that NATO has taken control. Gates told the committee that the government has no additional military moves in mind beyond enforcing the no fly zone and keeping the pressure on Gaddafi:
"What the opposition needs now as much as anything right now is some training, some command and control and some organization it's a pretty much a pick-up ballgame at this point and the truth is in terms of providing that training, in terms of providing that assistance to them, frankly there are many countries that can do that, that's not a unique capability for the United States and as far as I'm concerned someone else should do that."
Another official testifying, Deputy Secretary of State James Steinberg compared US involvement in Libya to the effort in the Balkans that led to the removal of Serbia's former President Slobodan Milosevic from power.
In Ivory Coast thousands flee the violence as forces supporting recognized President Ouattara close in on Abidjan
In Ivory Coast, forces loyal to the internationally recognized winner of last year's elections, Alassane Ouattara, have reached the outskirts of the capital Abidjan where the incumbent President Laurent Gbagbo refuses to give up power.   In a further sign of Gbagbo's diminishing support, his army chief has reportedly defected.  The situation for many thousands of civilians is critical. Amnesty International says 10,000 people have fled to a Catholic Mission in the western part of the country. For more we go to Doctor Ousman Murzik Kobo, professor of History from Ohio State University.
In China, Filipino women executed for drug trafficking
In China, three Filipinos were executed by lethal injection yesterday. The two women and one man were convicted of drug smuggling.   Around 70 other Filipinos are facing the same fate.  Many of them are young women targeted by international syndicates and lured into becoming drug mules.  And as Madonna Virola reports from Manila, some say victims don't even realize they're transporting drugs.
The push to reform US policy towards immigrants
Immigrant rights advocates in the US have long pushed for reform to us immigrant policies. Despite the deadlock in Congress, some lawmakers are still pushing for changes. On Saturday US House lawmakers will kick off a tour of twenty cities highlighting the need for policies that keep families together. Matt Laslo has the story.
Ohio's lawmakers approve anti-union bill that some say is more restrictive than Wisconsin's
A familiar scene took place in Ohio last night. Following passage of a controversial anti-union bill, crowds jeered and yelled "Shame on you" to lawmakers after they voted to send SB 5 to Governor John Kasich for signature. Kasich, while acknowledging there was opposition to the legislation, called it a "victory" for taxpayers.   But opponents like Charleta Tavares, a democratic Senator representing Columbus, say the bill is an attack on the working class.
The bill passed earlier this month by a one-vote margin in the Senate. It passed yesterday in the House 53-44, with five Republicans joining the democratic opposition. The bill limits collective bargaining rights for more than 300,000 public sector employees, including police and firefighters; it also prohibits strikes, takes away automatic pay increases and requires employees to pay more for health insurance. Some call the measure more restrictive than Wisconsin's bill, which is now hung up in the courts. Tune in to FSRN Friday, when we examine what opponents of the bill are planning in response to it's passage.
Somalia's constitutional crisis
Somalia is facing a constitutional crisis as a result of the transitional parliament's decision to extend its term for three years, according to the top UN envoy for the Horn of Africa country. Ambassador Augustine Mahiga says Somalia's government has indicated tit too would like to have its mandate extended for a one year term. The mandates for the transitional institutions of Somalia end in August and elected institutions are supposed to take over the running of the country. UN Radio's Flora Nducha caught up with Ambassador Mahiga in Nairobi, Kenya, to find out more about this crisis.