Newscast for Tuesday, July 12, 2011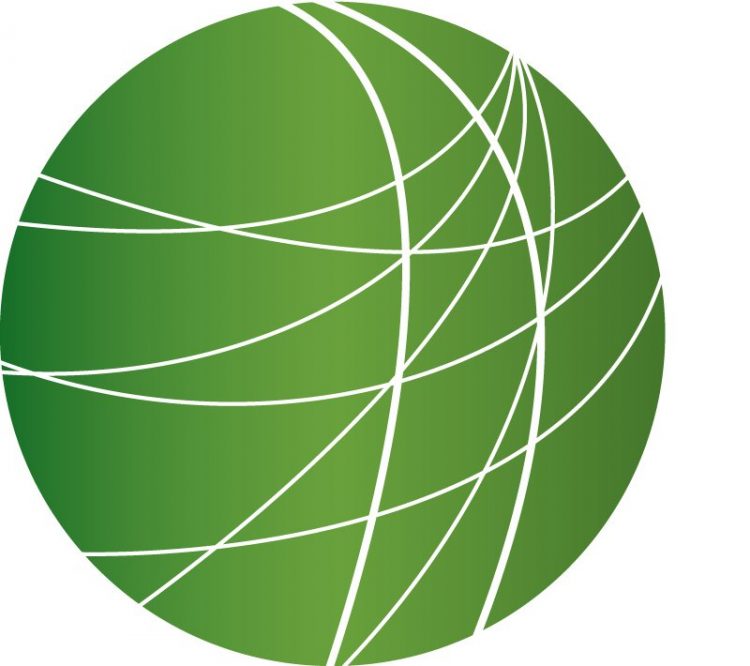 US lawmakers introduce a bill to close tax loopholes worth tens of billions of dollars
Human rights advocates urge criminal investigations into the Bush administration for torture
In Colombia, watchdogs criticize an investigation into a presidential wiretapping scandal
Media diversity group asked to pull video warning of 'covert consolidation'
Health advocates push for better HIV-AIDS prevention programs
HEADLINES
Egyptian government making concessions to protesters
In Egypt, protests over the slow pace of reform have entered a fifth day. Thousands of protesters camped out in Tahrir square have  blockaded a government building, and drawn thousands more to daytime marches. The Egyptian government has begun making concessions, agreeing to an increase in the minimum wage on monday, and today announcing the resignation of the country's unpopular deputy prime minister.
Afghanistan: Karzai brother shot dead
In Afghanistan, the younger half-brother of president Hamid Karzai has been shot and killed by one of his own security guards. Ahmad Wali Karzai was a major power broker in kandahar province, the region the u.s. has targeted for a troop "surge" to crack down on insurgent activity.  He was also often accused of corruption, ties to the opium trade,  and being a CIA informant. The Taliban is claiming responsibility for his assassination.
Pakistani troops may withdraw from Afghan border region
In neighboring Pakistan,  the defense minister said in a television interview today that the country might respond to a US suspension of military aid by withdrawing troops from border regions where the Taliban  and other militant groups are active. The interview contradicts previous statements by the Pakistani military that it would maintain its counter-terrorism operations.
DOJ issues new border gun law—NRA promises lawsuit
The Department of Justice has issued new rules regarding the sale of multiple semi-automatic firearms in the four states that share a border with Mexico. Shannon Young reports.
The new rule takes effect immediately — it requires licensed firearms dealers in Texas, New Mexico, Arizona and California to report multiple sales of certain types of firearms within a period of 5 business days.
The firearms that would trigger a report are semi-automatic rifles greater than .22 caliber that accept detachable magazines.
These types of rifles are favored by criminal organizations that have been battling each other and authorities in Mexico's ongoing drug war. The rationale behind the new rule is that it will allow ATF field agents to identify possible straw-purchasers; people who buy weapons legally, but then pass them on to criminals.
The order comes as the scandal over the ATF's "fast and furious" program seems poised to expand to other federal agencies.
The new rule apparently does not require reporting the large scale purchase of high-caliber ammunition – nor does it close the so-called "gun show loophole" which permits the unregulated sale and purchase of firearms by individuals at gun shows.
The National Rifle Association has already promised it will sue to block the rule.
Alleged vote suppression in special election
In California, there's a special election underway to replace Democratic Congressmember Jane Harman. The Los Angeles-area district is normally considered a safe win for Democrats, but Tea-Party Republican candidate Craig huey has put at least $800,000 of his own money into the race, and pushed a controversial television ad that accuses Democratic candidate Janice Hahn of funding gang violence. Hahn's campaign today warned of vote suppression tactics – in a letter to the US Department of Justice, it says Huey supporters have been making calls throughout the district giving out incorrect polling locations and falsely announcing that the election has been rescheduled.
Environmental activists occupy Montana governor's office over tar sands pipeline
In Montana, activists from Earth First! and Northern Rockies Rising Tide have occupied governor Brian Schweitzer's office in an effort to get the governor to oppose  the planned Keystone XL pipeline, which would bring oil from the Alberta tar sands through Montana to the gulf coast. Leigh Robartes has more.
Max Granger of Northern Rockies Rising Tide says six Earth First! activists have locked down in Governor's Schweitzer's office using PVC pipe made to look like an oil pipeline. They are protesting the planned XL Pipeline through Montana and Exxon-Mobil's plan to use rural two-lane highways in Montana to ship parts and machinery for tar-sands mining that can weigh up to half a million pounds each.
"There's probably somewhere like between 70 and 85 people–it's kinda hard to tell— outside of Governor Schweitzer's office in the front of the waiting room area. They're chanting. You can probably hear them over me right now. And they're here in solidarity with the people who are locking down. Many of them are from Montana, grew up in Montana and care about this state from becoming what would essentially be a fossil fuel extraction colony."
Granger says activists have also placed a banner saying "Pipeline spills! Exxon kills!" on the flagpole outside the capitol.
He says Governor Schweitzer is at the capitol today and there are also plenty of police and security in the governor's office.
"There are people sort of interfacing with them trying to get them communicating with Governor Schweitzer that we will want just a meeting with him in front of everyone and we want him to come out publicly and oppose these disastrous projects."
Northern Rockies Rising Tide says if the planned XL pipeline were to ever rupture, the spill would be 20 times worse than the July 1 pipeline break that has polluted at least 240 miles of the Yellowstone river.   Leigh Robartes, FSRN, Moscow, Idaho.
FEATURES
US lawmakers introduce a bill to close tax loopholes worth tens of billions of dollars
As President Obama and Republican leaders continue to argue over tax hikes and deep spending cuts, Michigan Democrat Carl Levin introduced the "Stop Tax Haven Abuse Act." The bill would save an estimated 100 billion per year that is currently hidden in offshore accounts. Alice Ollstein reports from the Capitol.
Human rights advocates urge criminal investigations into the Bush administration for torture
A report released today by Human Rights Watch says there are grounds for President Barack Obama to order criminal investigations of former President George W. Bush, Vice President Dick Cheney, Defense Secretary Donald Rumsfeld and CIA Director George Tenet, for ordering the use of torture, secret detention facilities and rendition of detainees. For more on this report called, "Getting Away with Torture: The Bush Administration and Mistreatment of Detainees," we turned to Andrea Prasow, senior counterterrorism counsel for Human Rights Watch.
In Colombia, watchdogs criticize an investigation into a presidential wiretapping scandal
Two years ago Colombia was shaken by one of the biggest state crimes of its recent history. In a wiretapping scandal, hundreds of public figures and government opponents discovered that their communications had been closely monitored by a state security agency close to the presidency. Alvaro Uribe, Colombia's hardline conservative president during the time of the scandal, recently testified before Congress to deny his responsibility in the affair. But the investigation is leading closer and closer to his office. Laura Del Castillo has more from Bogotá.
Media diversity group asked to pull video warning of 'covert consolidation'
The phone hacking scandal in the UK that's closed down media magnate Rupert Murdoch's bestselling tabloid newspaper in London, The News of the World, could also affect the Murdoch media empire in the United States, that includes Fox News, the New York Post the Wall Street Journal.  Yesterday, Citizens for Responsibility and Ethics in Washington (CREW) called on lawmakers to investigate whether journalists working for Murdoch's media companies have hacked into the voicemail of Americans.
Media diversity advocates are welcoming what might become a widening crack in the Murdoch media empire. Tomorrow Britain's three main political parties will vote on a motion calling on Murdoch to abandon a takeover of BSkyB satellite TV network.
Here in the US, advocacy groups continue to raise alarms about the impact of media consolidation. In a recently launched campaign, media diversity group Free Press aims to expose what it calls "covert consolidation."  But one media company took issue with that, sending Free Press a letter this week asking them to pull a recently produced video. For more we spoke with Corie Wright, policy counsel for Free Press.
Health advocates push for better HIV-AIDS prevention programs
Today a US based biopharmaceuticals company, Gilead Sciences, announced that it plans to allow generic manufacturers the rights to produce three of its AIDS drugs in late stage clinical development. Gilead, which says it's the first private corporate to enter into such an agreement, is doing so in return for a percentage of the royalties. Health advocates praised the move, which resulted from a partnership with the United Nations.
HIV-AIDS continues to affect millions of people across the globe. And in the US, three decades after the first reported AIDS case, HIV infection rates are still going up among young, gay men.  As Hermione Gee reports from San Francisco, some health advocates say better prevention programs are needed to address the root causes of HIV infections.