Newscast for Thursday, May 5, 2011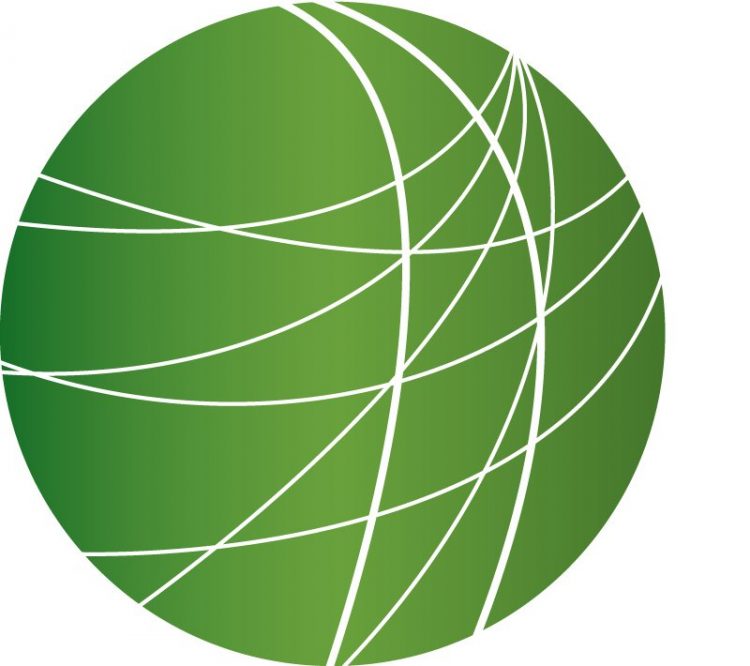 A view from Pakistan on the implications of the death of Osama bin Laden
Growing criticism that Bin Laden operation was named after Apache hero "Geronimo"
US House Republicans push forward bills to expand offshore drilling
US lawmakers approve "No Taxpayer Funding for Abortion Act"
Environmentalists in Florida fight efforts by biotech company to expand into pine forest
HEADLINES
EU to consider proposal to close open borders
Open borders in Europe's Schengen zone could be closed following an influx of migrants fleeing the recent unrest in North Africa. The Schengen zone is made up of 25 European countries, but operates like a single state with no internal border controls. FSRN's Hermione Gee reports from Amsterdam.
Reporter:
Under pressure from France and Italy, the European Commission in Brussels unveiled a proposal Wednesday to reintroduce border controls in emergency situations. European countries could temporarily impose passport control if any Schengen member fails to adequately patrol its part of the zone's external border.
After a wave of immigrants from Libya and Tunisia entered Italy, the country issued 25 thousand residence permits allowing the North Africans free movement throughout the open-border zone. Concerned that most of the French-speaking Tunisian migrants would head for France, the French government temporarily closed its main railway frontier with Italy and imposed tight controls on people crossing into France.
EU Home Affairs commissioner Cecilia Maelstroem said that under the new proposal, any additional border controls would be "very limited" and subject to "strict rules."
Refugee organizations and some EU member states have expressed their concern that the new rules could be used to further anti-immigrant policies within the Schengen zone. The proposal will be considered by European Home Affairs ministers on May 12. Hermione Gee, FSRN, Amsterdam.
FBI kills man accused of bombing Jacksonville mosque
After a yearlong manhunt for the person or persons responsible for a bombing at a Jacksonville, Florida mosque, the FBI says they have shot and killed their prime suspect. Law enforcement found Florida resident Sandlin Smith in a remote area of Oklahoma. During a raid, Smith allegedly pulled out a gun and was shot by FBI agents. The crime, which caused damage, but no injuries at the mosque, was being investigated as a possible hate crime. The FBI affidavit says Smith admitted bombing the mosque to multiple people and had also told witnesses he didn't like Muslims.
Ethnic Studies battle continues in Tucson
Students and parents in Tucson are waiting today to hear when the city's Unified School District will make a decision regarding its ethnic studies classes. The district wants to make some Mexican-American humanities classes electives rather than core curriculum. The move shifts the District into closer compliance with a state law banning ethnic studies classes in public schools.
The proposal raised the ire of many students, parents and community members. A decision was expected on Tuesday night, but delayed after concerned residents packed the meeting, demanding time to speak. Police forcibly removed several from the meeting. The district told FSRN it is currently deciding in what form an additional public forum should take place.
Guilty pleas in HI, CA human trafficking case
The criminal trial in the largest human trafficking case in US history continues this week. Of the eight people charged in the case, two have now pleaded guilty. FSRN's Larry Geller has this update from Hawaii.
Reporter:
The case involves approximately 400 Thai workers allegedly recruited by Global Horizons Manpower Inc., a California firm headed by Mordechai Orian, the principal defendant in the federal case.
The second defendant to plead guilty, Shane Germann, appeared in Honolulu federal court Wednesday. Germann admitted he confiscated the passports of Thai workers in Hawaii, preventing them from leaving their farms. He also said he was ordered to confine workers on the property. Germann said that he did this under the orders of Orian, the CEO of Global Horizons.
Instead of a possible 30 year prison term, Germann's plea agreement reduces the maximum sentence to five years in prison, plus fines and restitution to the Thai workers. The information provided by Germann and another defendant is expected to bolster the case against Mordechai Orian when it comes to trial. Larry Geller, FSRN, Honolulu.
News outlets boycott GOP debate
And finally, the first Republican presidential hopeful debate is tonight in Greenville, South Carolina. But several news agencies are boycotting because of limits on photographer access put in place by Fox News and the South Carolina Republican Party, who are co-sponsoring the event. No still photographers will be allowed in the room during the debate. The Associated Press says it will not cover the event in any way. Politico reports that Reuters will not offer photographic coverage. The debate may not ultimately yield much insight into the Republican candidates, because many of the early buzz-generators, including Sarah Palin and Mitt Romney, won't be participating.
FEATURES
A view from Pakistan on the implications of the death of Osama bin Laden
In Yemen today, government officials say two al Qaeda members were killed. Video footage from the scene in Shabwah province shows a burned out car, and some witnesses and tribal officials suspect a US drone fired a missile attack. The US government has increased anti-terrorism activities in Yemen, where Al Qaeda in the Arabian Peninsula operates, although officials do not confirm strikes from the CIA's unmanned predator program.
The attack comes days after the US assassination of al Qaeda leader, Osama bin Laden at a compound in Abbottabad, Pakistan and debate continues over what his death means for US foreign policy in places like Yemen, Afghanistan and Pakistan. For a view from Pakistan, we spoke to Junaid Ahmad, Professor of law at Lahore University of Management Sciences.
Growing criticism that Bin Laden operation was named after Apache hero "Geronimo"
One of the code words used in the US Special Forces operation that killed Osama bin Laden was "Geronimo," and a growing chorus of voices say the US government should apologize. Geronimo was a revered Apache tribal leader who fought for decades to save his people and land from attacks by US and Mexican forces during the 19th century. At a hearing today on Capitol Hill, Senator Tom Udall from New Mexico said his office has tried to get clarification on how the military used the term Geronimo:
"I find the association of Geronimo with Bin Laden highly inappropriate and culturally insensitive. It highlights a serious and the very issue we have come here to discuss today a socially ingrained acceptance of derogatory portrayals of indigenous peoples."
Udall said the Defense Department would not release details about how the name Geronimo was used. Spokane tribe member and artist Charlene Teters, whose relatives served in Iraq and Afghanistan, said regardless of intent, the association of Bin Laden with an American Indian hero can have a profound impact:
"How do we ask Americans Indians who served this nation in uniform, who have sacrificed life in defense of this nation in so many wars, in so many places, and do so with dignity and honor and commitment? Is it possible at this moment of national triumph that the deepest insult was not delivered on al Qaeda abroad but to a small population at home?"
Today's hearing had been scheduled before the killing of Bin Laden to address ongoing problems with racist stereotypes, including the use of offensive team names and mascots at schools. Chair of the Fort Sill Apache tribe Jeff Houser wrote a letter to President Obama this week calling on his administration to "right this wrong." Houser said this action showed "neither compassion toward Native Americans nor a change in the perception of [them] or an understanding of [their] struggle."
US House Republicans push forward bills to expand offshore drilling
Today, US lawmakers are considering bills that Republicans hope will expand offshore oil drilling.   The proposals anger many Democrats who are pushing tighter regulations following the disastrous BP oil spill in the Gulf of Mexico last year. Matt Laslo reports from Washington.
US lawmakers approve "No Taxpayer Funding for Abortion Act"
Sixteen House democrats joined republicans yesterday in approving HR 3, the No Taxpayer Funding for Abortion Act.  Opponents say the bill effectively stops even private coverage of abortion care and makes permanent the current annual ban on federal abortion funding known as the "Hyde Amendment." Congressmember Jerold Nadler, speaking Wednesday on the House floor:
"This bill has been falsely advertised as a mere clarification of existing law, prohibiting federal funding of abortion…this tax penalty is intended to drive insurance companies into dropping abortion services from existing private healthcare policies that women and families now have and rely upon."
The bill also prohibits the District of Columbia from using its local funds for abortions. After the bill passed, residents protested its passage, including DC Councilwoman Mary Cheh:
"This is about democracy for DC, this is about 600,000 people being able to decide for themselves how to govern themselves, it's about the citizens of DC getting same rights as every other citizen in the United States…"
The bill passed on a largely party-line vote of 251-175 and will likely be blocked by the Democrat dominated Senate. President Obama has also indicated he would veto the bill.
Environmentalists in Florida fight efforts by biotech company to expand into pine forest
In South Florida, a battle is brewing between environmental activists and Biotech company Scripps Florida over the last remaining forest land in Eastern Palm Beach County, but as Kelly Benjamin reports the fight is about much more than saving a piece of forest land from development. Thanks to the community at Spot.us for contributing funding to Kelly's story.