Newscast for Thursday, July 14, 2011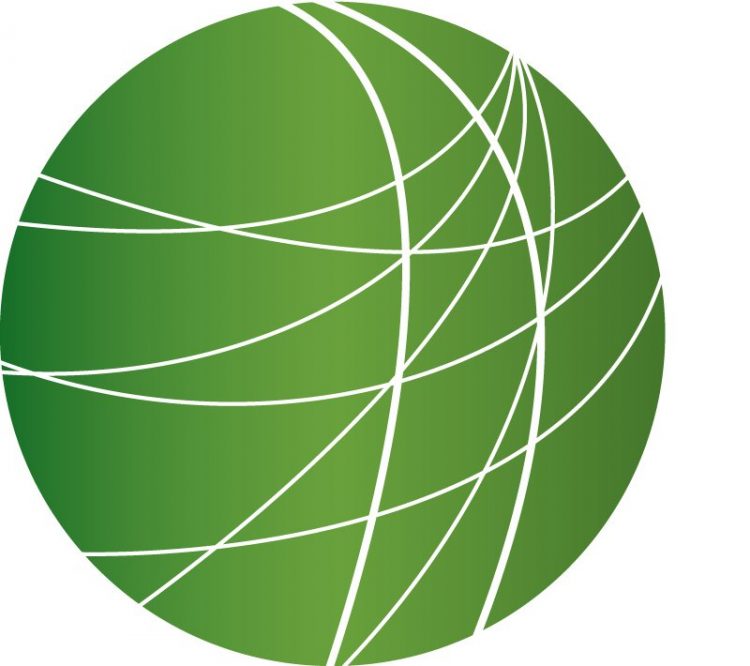 An investigation reveals how the CIA is expanding its presence in Somalia
Former fighters with the Somali militant group, al-Shabab, talk to FSRN
Mumbai residents react to yesterday's deadly bomb attacks
The Israeli navy attacks activists who are watching over Palestinian fishermen off Gaza's coast
US Lawmakers plan for a debt ceiling default
HEADLINES
South Sudan admitted into UN
Today the UN General Assembly approved the world's newest country, The Republic of South Sudan, for membership in the United Nations. It becomes the 193rd UN member. The General Assembly passed the resolution by consensus. In welcoming Africa's newest nation, Secretary-General Ban Ki-moon stressed the country still needs to broker peace with its northern neighbor Sudan, from which it seceded.
"It is imperative that you resolve outstanding differences with the same pragmatism and leadership that you have each shown so far. The well being and future prosperity of each depends on the other."
Secretary Ban went on to say to the citizens of South Sudan, "You now sit with us. We stand with you." The Vice President of South Sudan, Riek Machar Teny told the General Assembly his country takes its responsibility as a member seriously.
"We have a daunting agenda in front of us we must first fulfill our responsibility to provide security and extend the rule of law."
Arab League backs Palestinian bids for UN statehood recognition
North to the Middle East, efforts to create and admit the 194th nation into the UN is gaining momentum. The Arab League has thrown its weight behind Palestinian plans to petition the UN for recognition of statehood. The announcement comes in the same week that Palestinian president Mahmoud Abbas vowed to pursue the bid for statehood at the General Assembly this fall. Zak Brophy has this report from neighboring Lebanon.
In the face of a moribund peace process, Palestinian negotiators have made a gamble on unilaterally seeking official recognition of statehood at the UN General Assembly this coming September. The Arab League, a regional coalition of Arab nations, today gave its support to the Palestinian campaign. At a press conference, Secretary General Nabil al-Arab said the League would "move to present a request for full membership of a Palestinian state in the General Assembly and the Security Council."
The Palestinian plan is opposed by Israel, the US and some European governments. Palestinians have refused to rejoin direct peace talks since Israel resisted US and international pressure to extend a freeze on settlement construction in the occupied Palestinians territories.
If successful, the new status would give Palestinians full member-state recognition at the UN and greater access to international courts. The Palestinians already have the support of more than 112 nations, and they're banking on mounting international pressure to dissuade Washington from using it veto in the Security Council. Zak Brophy, FSRN, Beirut.
More dead in Syrian protests
In Syria today, troubles continue for anti-government protesters. Two are dead after government security forces opened fire on a crowd in Deir al-Zour, a large city in the northeastern part of the country, according to Al Jazeera. This follows several other deaths last night in government crackdowns. Secretary of State Hillary Clinton is expected to travel tomorrow to Turkey, a major regional force that has been trying to negotiate Syrian peace. Officials are expected to discuss the situation in Syria, as well as Libya.
Uganda prison conditions "appalling"
Conditions for prisoners in Uganda are often "appalling" according to a new Human Rights Watch report, released today. Researcher Katherine Todrys says prisoners are packed into cells and often denied medical treatment, and are forced to work in slave-like conditions
"Sick prisoners are made to work for private landowners who pay the prison authorities. They're made to work day after day. They're brutally beaten to make them work harder. And that's because the money goes to the prison authorities, because the prison authorities need that money to operate their prisons. They pocket some of it personally. And so the prisons have an incentive to push prisoners to work under backbreaking conditions, to brutally beat them, even when they're ill."
Researchers, who visited 16 prisons around the country, found that the HIV and tuberculosis rate among prisoners is double that of the regular population. Todrys says 56% of prisoners in Ugandan jails have not been convicted of crimes, but instead are waiting for the court system to hear their cases.
Study shows AIDS drug could prevent spread of disease
A new study shows a daily dose of an anti-HIV medication can lessen the spread of HIV to women by more than 70%. The drug Tenofovir, produced by the California pharmaceutical company Gilead Sciences Inc, has also been shown to reduce HIV transmission risk in gay men. Dr. Catherine Hankins is UNAIDS Chief Scientific Adviser.
"This is exciting; it certainly helps with the goal that was signed onto at the high level meeting and the political declaration in June to reduce sexual transmission by 50% by 2015. We've got our work cut out for us, but now we have an additional tool that can be used."
International AIDS advocacy groups are hailing the findings, saying it could improve prevention efforts around the world. Last week, Gilead signed a deal with the Medicines Patent Pool, which will allow Tenofovir to be produced cheaply and made available in many developing countries around the world.
FEATURES
An investigation reveals how the CIA is expanding its presence in Somalia
In Yemen today, a suspected US drone strike on a police station taken over by militants killed at least six people. Witnesses told Al Jazeera the building was demolished, and a half dozen bodies were identified, but more may have died or been injured. A Yemeni official denied it was a US strike, and claimed it was carried out by its own air force, according to Reuters.
The US has stepped up its drone program over the last few years, most notably in Pakistan. But strikes also taking place in Somalia, a country we turn to now.   An investigation in the capital Mogadishu by The Nation Magazine and Democracy Now correspondent Jeremy Scahill, reveals that the US is expanding its covert operations there.  Scahill's article, "The CIA's Secret Sites in Somalia",  reports that the CIA has a new secret base and is training a local force to fight the militant group al Shabab. He's just got back from his ten day trip.
Former fighters with the Somali militant group, al-Shabab, talk to FSRN
While the Somali government forces, backed by the US and African union troops, continue their war, there are indications al Shabab might also be struggling internally. Although recruitment of more fighters continues, a growing number are defecting. FSRN's Mohammed Yusuf recently met and spoke with former insurgents.
Mumbai residents react to yesterday's deadly bomb attacks
In Mumbai yesterday, three well-coordinated attacks struck India's commercial capital. According to the latest government reports, the attack has left 18 dead and more than 100 injured.  Terror attacks on the city have claimed more than 700 lives since 1993.  FSRN's Gayatri Lakshmibai was near the blast sites in south and Central Mumbai and spoke with residents about the attack.  The Mumbai residents in the report are: CP Tiwari, Ruchita Raicha, Dhiren Talpade, Akul Tripathi, Manju Sawle and Prashant Mehta.  This segment was recorded and produced by FSRN's Gayatri Lakshmibai.
The Israeli navy attacks activists who are watching over Palestinian fishermen off Gaza's coast
Today, Israeli warplanes hit an underground tunnel on the Gaza-Egypt border line, wounding four people. Right after this attack, a newly-formed Gaza group, calling itself Palestine Brigades, fired a homemade rocket on nearby Israeli areas, but no one was injured and it caused no property damage.   The violence follows attacks today and yesterday by the Israeli navy, which fired water canons at an international human rights group monitoring Palestinian fishermen.  FSRN's Rami Almeghari reports.
US Lawmakers plan for a debt ceiling default
Negotiations over raising the nation's debt ceiling are still at an impasse and many lawmakers are now offering their legislative responses in case of a default. Matt Laslo reports on the twists and turns of the debate in Washington.