Newscast for Thursday, December 8, 2011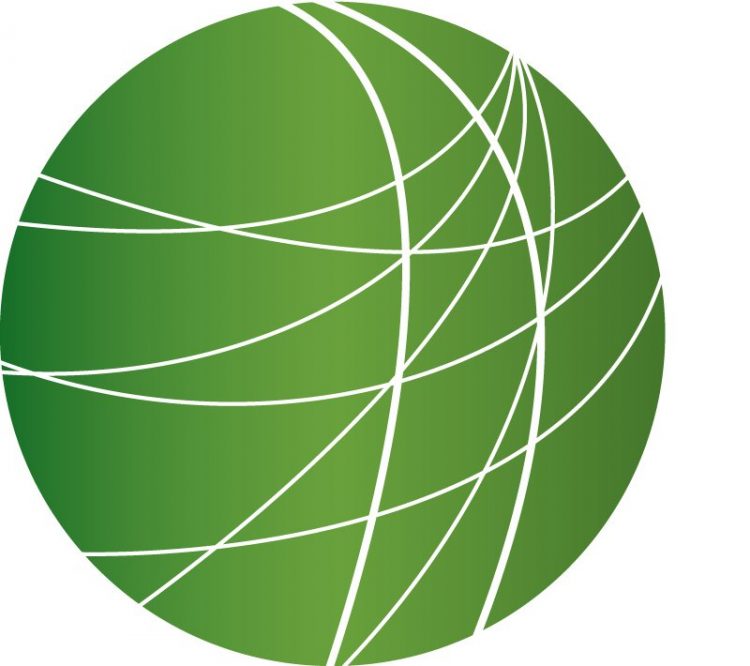 Republicans block Obama's nominee to head consumer protection agency
FBI secretly collected info on religious groups and members through outreach program, documents show
In South African neighborhood, uncertainty over carbon trading project as public health and finances questioned
India's farmers, fisherman converge in New Delhi to protest nuclear
HEADLINES
Amid continuing deaths, rights group calls for Dignity Strike in Syria
Crackdowns on protesters continue in Syria.  Ugarit News reports that security forces killed 17 people on Wednesday.  Another 14 died today, according to the Local Coordinating Committees.  An oil pipeline near Homs has reportedly been blown up.  Internet video shows fires along a long section of what appears to be an industrial site.  Huge clouds of jet-black smoke billowed from the fires.  It's unknown who sabotaged the pipeline. The Coordinating Committees is organizing a countrywide work stoppage on Sunday – calling it the Dignity Strike.  Activists are calling for the closure of stores and shops, universities, the government, and all roads and highways.
Military powers in Egypt seek to counter rise of religious parties
Islamist parties in Egypt are voicing anger today, after the military government announced it did not think the elections were yielding a representative group qualified to write the country's new Constitution.  Currently the Muslim Brotherhood has won about 60% of the vote, although elections are not over.  The military said Wednesday it would put in place a council charged with making sure religious interests did not wield too much power.  The Washington Post reports the Brotherhood said it would boycott the council.
Putin blames US for Russian election protests ahead another this weekend
As post election strife continues in Russia, Vladamir Putin is lashing out at the United States for its alleged roll in encouraging mass protests. "I looked at the first reaction of our American partners. The first thing the Secretary of State did was to give her opinion about the elections.  She said they were unfair and unjust, even before she got the elections monitors' materials.  She set the tone for some of the activists inside our country.  She gave them the signal.  They heard this signal and started active work with the support from the US State Department." Audio and translation posted by the Guardian.  Another major protest is planned for Saturday. Former Russian leader Mikhail Gorbachev has called the polls fraudulent and is encouraging another election. Today President Dimitry Medvedev said the Parliamentary election results should be investigated.
Activists wrap up three days of DC protests
A coalition of community groups from across the country today marched and stood in prayer for economic justice in Washington. It's the final day of the Take Back the Capitol protest on the National Mall. FSRN's Michael Lawson reports from DC.
As policy makers debate an extension of unemployment insurance, hundreds marched in mud-caked shoes through the streets of Washington, demanding jobs for unemployed Americans.  The march and prayer vigil completed 3 days of actions hosted by Our DC, a Washington-based grassroots jobs advocacy group. Following a prayer vigil for the unemployed and poor, demonstrators marched toward Speaker John Boehner's office, chanting against a system that they see as weighted toward the richest Americans. Barry Specter, a furloughed teacher from Pittsburgh, came because he says the founding fathers never conceived Congress would be for sale. "Maybe it's a job after they leave office, maybe it's an honorarium for a speech they might get 30-60 thousand to stand up in front of a small group and talk for 20 minutes, but it's a payback for helping to author a bill, for backing a bill that favors a very small minority." About 3,000 registered for the week's events, advocating on Capitol Hill and the Mall during the day, while sleeping at local churches at night.  Police arrested 62 Wednesday in the coalition's march on K Street, the center of Washington lobbying.  Michael Lawson, FSRN, DC.
Oregon judge says blogger is not protected by media shield law
A federal judge in Oregon says that bloggers are not journalists and they are not entitled to protections under the state's Shield Law.  The case in question, which was decided last week, involves a blogger who published so-called defamatory statements about a financial manager.  The Montana-based blogger Crystal Cox refused to reveal the name of a source. Oregon's shield law protects people working for a "medium of communication."  This is broadly defined as including, but not limited to, any newspaper, magazine or other periodical, book, pamphlet, news service, wire service, news or feature syndicate, broadcast station or network, or cable television system. But in his decision, the judge said Cox – quote – "cites no cases indicating that a self-proclaimed 'investigative blogger' is considered 'media.'"  He went on to say without any  "controlling or persuasive authority on the issue," he would not conclude Cox was member of the media. Freedom of press advocates say the case is significant because it shows the dearth of consideration for new media in law books across the country.
FEATURES
Republicans block Obama's nominee to head consumer protection agency
Today Senate Republicans blocked the president's nominee to head the Consumer Financial Protection Bureau. The watchdog agency is charged with enforcing financial regulation and protecting consumer rights. Democrats say the move is unprecedented and could hamper efforts to reign in the corporations and policies that caused the economic crisis. FSRN's Matt Laslo reports from Washington.
FBI secretly collected info on religious groups and members through outreach program, documents show
The FBI has been accused of spying on American Muslims in another example of secret surveillance revealed in agency documents. The documents show that the FBI used its community outreach programs in order to collect and store information on students, community members and religious organizations. The documents were obtained through the Freedom of Information Act by the ACLU, the Asian Law Caucus and the San Francisco Bay Guardian. One of those groups targeted by the FBI is the Muslim Community Organization, based in San Francisco. And we're joined now by Isa Shaw, a board member. In response to a request for more information on the community outreach program, the FBI told FSRN that the agency maintains "a clear distinction" between outreach and operation activities. It added in a statement, that it takes seriously any allegation of improper conduct. To access the FBI files: http://www.aclu.org/national-security/aclu-eye-fbi-alert-community-outre…
In South African neighborhood, uncertainty over carbon trading project as public health and finances questioned
The international climate talks in Durban, South Africa, are in their final days and a binding deal to cut emissions has yet to be reached. Vulnerable nations are directing fire at the United States. "Why are we arguing for timelines that goes outside of the science?" Karl Hood is Grenada's Foreign Minister, and current chair of the Alliance of Small Island States—which represents the nations most vulnerable to rising sea levels. "The science is saying to us that by 2017, if we do not apply the brakes as it were, and pull back, we may get to the point of no return. So we cannot accept 2020 as any time at all to put anything into force." US Climate Envoy Todd Stern is now denying that the US is blocking a deal. "It's completely off base to suggest that the US is proposing that we delay action until 2020." Instead Stern outlined the action that the US does support. "We are strongly committed to a prompt, promptly starting process, to move forward." What that means is uncertain. And the uncertainty has created turmoil in one of the more controversial tools for fighting climate change: carbon markets. FSRN's Brian Edwards-Tiekert reports on how the practice of offsetting carbon emissions is playing out in one South African neighborhood.
India's farmers, fisherman converge in New Delhi to protest nuclear reactors
In 2008, India launched a massive power generation drive after signing a Civil Nuclear Agreement with the United States. With a primary focus on nuclear energy it has planned dozens of power reactors across the country. Some of them are facing opposition from local communities. FSRN's Bismillah Geelani reports from New Delhi where farmers, fishermen and activists from six Indian states gathered for a protest today.