February 1, 2012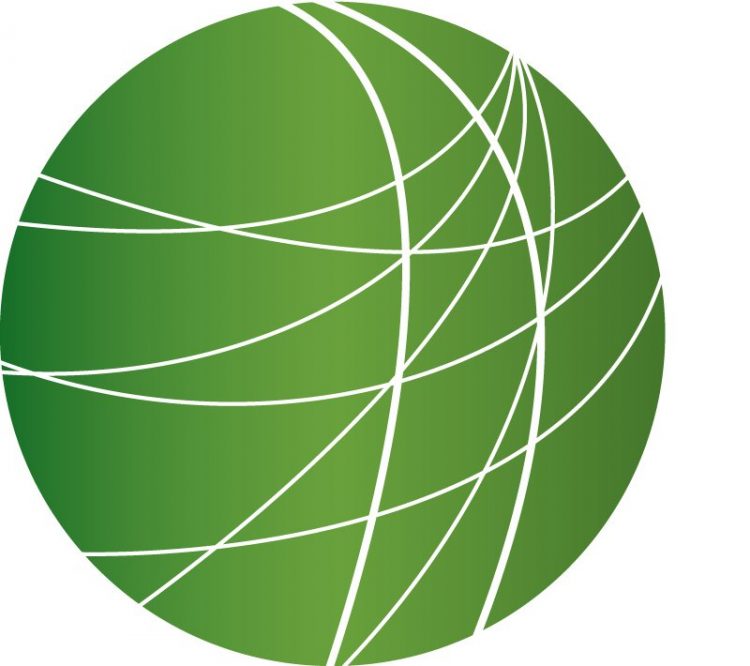 Obama expands mortgage relief program for struggling homeowners
New York students stage walkout to protest school closures
Free trade deal in Asia Pacific could hit labor, environment, public health
In the Philippines, impeachment trial tests government's pledge to fight corruption
HEADLINES
Unions vow to continue protests as Indiana Senate passes right-to-work bill
The Republican-controlled Indiana Senate today passed right-to-work bill.  Under the legislation, workers who choose not to join unions will still be able to reap the benefits of collective bargaining, without having to pay basic union fees.  Hundreds of protesters crowded the Capitol today. They have vowed to protest the Super Bowl, happening in Indianapolis this Sunday. The Indiana governor has promised to sign the legislation into law.
Hispanic group sues RNC over primary discrimination
Yesterday, presidential candidate Mitt Romney won the Republican primary in Florida and with it, all of the state's 50 delegates. He would have won 100 delegates, but the Republican National Committee penalized the state for holding its elections early. Now a Latino group is suing the RNC to restore the lost delegates. FSRN's Janelle Irwin reports, a favorable outcome in the case could reshape the way primary schedules are created in future elections.
Attorney Michael Steinberg represents the Hillsborough Hispanic Coalition.  He claims the current schedule for presidential primaries is discriminatory toward Latinos, because the states that are allowed to hold their elections early don't have a significant Latino population.
"We have a problem with them saying, Iowa, New Hampshire, South Dakota, North Dakota, Wyoming, Montana you go first because you don't have a lot of Hispanics and Blacks in your electorate and all the other states have to go after you so that we already know who the nominee is going to be after the first six primaries."
The case is expected to be heard within six weeks, and a ruling could come as soon as June.  However, Steinberg says it's also likely a decision won't be made until after the August convention.  If that happens, the lawsuit wants the RNC to include states with Latino population near the national average in the early primaries of 2016.  Steinberg filed and lost a similar case against the Democratic National Committee in 2008. Janelle Irwin, FSRN, Tampa.
Susan Komen charity cuts ties with Planned Parenthood
The Susan G. Komen breast cancer charity has cut ties with Planned Parenthood, and many suspect the charity did so because of pressure by anti-abortion groups. Komen has also recently hired an anti-abortion former gubernatorial candidate from Georgia named Karen Handel to become its head of public policy.  Handel promised to eliminate state funding for Planned Parenthood during her campaign. Komen is reportedly pulling hundreds of thousands of dollars in grant funding that Planned Parenthood used to provide low cost breast cancer screening.  Komen cites a recent policy change requiring them to cut funding to the family planning non-profit because of an on-going Congressional investigation. That investigation, being headed by an anti-abortion Republican, is being called a sham by many progressive groups.
NY worker advocacy group seeks meeting with Attorney General Holder
Activists and workers rallied in New York City today to demand an investigation into the arrests of Chinese taxi drivers. The arrests came after the drivers complained about unfair labor practices by their employer.  FSRN's Salim Rizvi reports from the protest.
The protesters allege that for more than a decade, drivers worked up to 16 hours a day without wages and were forced to pay the Yes Car Service weekly fees to work.  In 2010, 20 drivers filed a complaint with the New York State Department of Labor, which awarded unemployment insurance to one driver.  The owner appealed the decision. Since then, the drivers complain that agents from the US Department of Labor and US Attorney's office have been visiting their homes and harassing them.  According to the advocacy group Justice Will Be Served, federal agents arrested three limousine drivers on harassment and other charges.  Josephine Lee is with the campaign.
"The very same agents not only arrested these three drivers but they arrested five other drivers, who have nothing to do with the unemployment case, nothing to do with the New York State department of labor.  They arrested five other drivers because they only complained to the government and because they exposed the illegal practices of the Yes Car service company."
The group wants US Attorney General Eric Holder to intervene. They have planned another rally for March 1 if their demands are not met. Salim Rizvi, FSRN, New York City.
Pre-election protests continue in Senegal
Thousands of people converged in Dakar, Senegal Tuesday to protest President Abdoulaye Wade's bid for a third term in office.  Opposition parties say his candidacy is a violation of the country's Constitution, which only allows two terms.  FSRN's Alpha Jallow reports from Dakar.
A traffic jam in the capital delayed the start of Tuesday's rally, which was organized by the June23 Movement and supported by most opposition parties.  The opposition denounced the ruling of the Constitutional Court clearing the President to run again.  They said that the Court would be held responsible for the blood that has been spilled, a reference to the five people killed so far in anti-Wade protests.  Former UN diplomat Ebrima Fall blames the government for the violence.
"I don't believe that our peaceful demonstrations have resulted in violence.  It is the repression by the police and other forces of this government that has been the reason of violence."
Plans to march to State House were later aborted because of a heavy security presence barricading the road.  As the protest continued into the evening, at least one more person was killed by a police truck.  Elections are scheduled for end of February. Alpha Jallow, FSRN, Dakar.
FEATURES
Obama expands mortgage relief program for struggling homeowners
President Barack Obama unveiled new plans today to help struggling homeowners pay their mortgages and avoid foreclosure. The announcement comes a day after the Congressional Budget Office released its economic outlook study—which predicts many more years of high unemployment, low consumer confidence and many tough policy choices ahead. FSRN's Alice Ollstein has the details, in Washington, D.C.
New York students stage walkout to protest school closures
Across the country cuts to education are threatening programs and services. Texas school officials say arts and culture programs could get hit after lawmakers approved a $4 billion drop in public education funding. And in Los Angeles, the city's long-running Adult Education program – which serves many from the city's immigrant and low-income communities – could be virtually wiped out if a current budget proposal is approved. But the cuts are also prompting action. In New York, high school students have called for a city-wide walkout today to protest the latest round of school closings and budget cuts. Community News Production Institute Reporter Jaisal Noor visited some of the schools taking part and brings us this report.
Free trade deal in Asia Pacific could hit labor, environment, public health
This week activists in Southern California are drawing attention to what they call secret negotiations taking place for a free trade deal shaping up in the Asia Pacific region. The Trans-Pacific Free Trade Agreement could affect policies in Malaysia, Australia, Peru, Vietnam, the United States and other countries with vast implications for labor, the environment, and public health. FSRN sat down with Tim Robertson in downtown Los Angeles. He's the director of the California Fair Trade Coalition.
In the Philippines, impeachment trial tests government's pledge to fight corruption
In The Philippines, officials continue the country's first-ever impeachment trial of the chief judge of the Supreme Court. Renato Corona faces a number of charges, including failure to disclose assets, blocking the investigation against former President Gloria Arroyo for electoral fraud, and misuse of a multimillion dollar World Bank loan. The trial has riveted the country with demonstrations both in support of and against impeachment. Some activists have used a technique that may be familiar in the US – they've set up a tent near the Senate – and they're pressing for an end to corruption and for integrity of the judicial process. FSRN's Madonna Virola reports.