January 31, 2012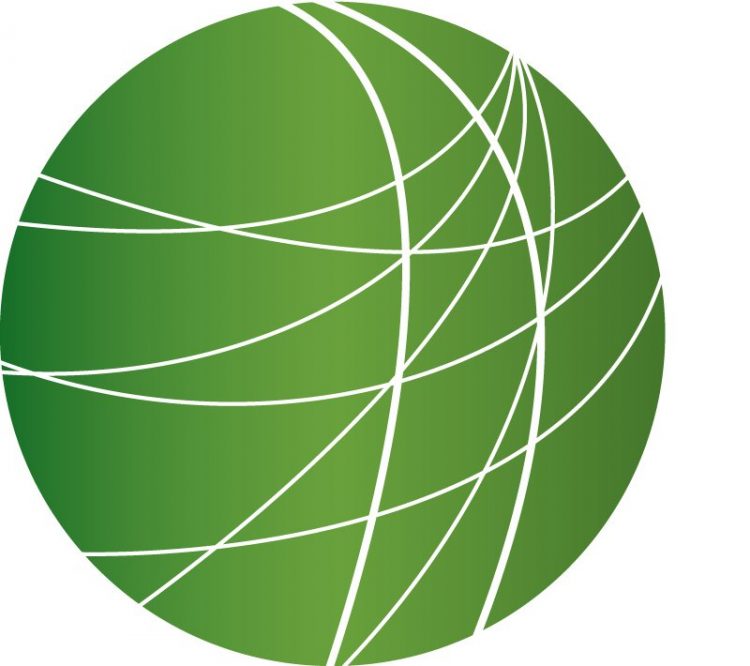 US drone program under scrutiny after Obama acknowledges covert program
As attacks in Syria continue, UN Security Counsel considers plan to end violence
In Bahrain, international community quiet as crackdown on dissent continues
Florida's Hispanic voters present diverse and shifting demographic
HEADLINES
Libyan leadership will probe torture claims
Libya's ruling National Transitional Council says it will probe allegations that detainees in ad hoc prisons are being tortured. Deputy Prime Minister Mustafa Abu Shagour did not deny recent claims made by Physicians Without Borders (Medecins Sans Frontieres) who say prisoners were tortured, brought to them for treatment, and then sent back for more. Abu Shagour appealed to local militia groups to "respect human rights."
Libyan military leader sues UK for alleged role in CIA rendition
One Libyan militia leader, the current chief of the Tripoli Military Council, is suing British authorities for their role in his 2004 CIA rendition to Libya where he was subsequently jailed and tortured for 6 years. Abdel Hakim Belhadj claims he was caught by the CIA in Bangkok and sent to Libya with UK help. In his civil suit citing documents found in the Gaddafi compound, Belhadj specifically names Sir Mark Allen – the former chief of the UK's MI-6.
National Undocumented Youth Mental Health Day
Today is the first annual National Undocumented Youth Mental Health Day. It's in honor of an undocumented immigrant who has tried to kill herself, and who faces deportation today. From Philadelphia, FSRN's Matthew Petrillo reports.
Yanilli Hernandez is a DREAM Act-eligible youth who has attempted suicide twice, including once while in U.S. immigration detention. Vigils were held in cities across the US last night, including Los Angeles, New York, Raleigh, AND here in Philadelphia. Advocate Fernanda Marroquin says undocumented youth constantly fear deportation, and as a result, often struggle with depression.
"If you're deported to a country that you haven't been to most of your life, especially if you have no family there, it's going to have a huge impact on your mental health."
Last November, another undocumented youth, Joaquin Luna, committed suicide. Activists are fighting to keep Hernandez in the United States, fearing that she could take her own life if deported. They want  National Undocumented Youth Mental Health Day raises awareness. They also hope to influence lawmakers to provide a path to citizenship for young people who have spent much of their lives in the US, rather than deport them to countries where most have little or no family. Matthew Petrillo, FSRN, Philadelphia.
Hazing court-martial returns 30 day sentence
A Marine Lance Corporal was tried and sentenced yesterday in Honolulu for his role in the hazing of a Chinese-American soldier in Afghanistan who later committed suicide. Larry Geller reports from Honolulu.
The first of three Marines accused of hazing A Chinese-American soldier, Lance Corporal Harry Lew, who then killed himself in Afghanistan last April was tried and sentenced yesterday to 30 days confinement and reduction of pay by one grade. Lance Corporal Jacob D. Jacoby pleaded guilty under three specifications of a charge of assault. Prosecutors dropped two additional charges in exchange for his plea agreement. His trial and sentencing took place at special court martial held at Kaneohe Bay Marine Corps Base in Honolulu. The special court-martial proceeding is reserved for charges of lower severity than a general court-martial. The dropped charges were wrongfully abusing, humiliating and demeaning a person; and communicating a threat. Jacoby would  have faced a maximum 6 1/2 years if convicted of all the charges. The other two marines charged in the case are still awaiting trial. Larry Geller, FSRN, Honolulu.
European Commission study says there's a cost benefit to cutting more carbon
The European Union has pledged a 20 percent reduction in greenhouse gas emissions by 20-20, the most-ambitious of any government. Now, an analysis by the European Commission shows even deeper emission cuts are not only affordable, but would have economic benefits  too. From France, FSRN's Liam Moriarty has more.
Since the Copenhagen climate conference in 2-thousand-9, the E-U has offered to boost its emissions-cut target to 30 percent of 19-90 levels, if other countries would sign on, too. There have been no takers so far. But Sam Van den Plas, with the World Wildlife Fund Europe, says the new report shows there's no reason for Europe to wait.
"It is basically in the EU's own interests to enact adequate climate legislation."
Van en Plas points out that the report calculates reduced carbon emissions would also mean less of other pollutants in the air, leading to health care savings of up to 7-and-a-half (b)billion euros a year. The report estimates Europe would also save 20 (b)billion a year in fuel costs. Van den Plas says he hopes the report findings will help persuade European governments that deeper greenhouse gas reductions are doable, even in the current sour economy. Liam Moriarty, FSRN, Normandy, France.
Occupy DC in wait and see mode
Occupy DC has called an emergency general assembly after the National Parks Service told them they have to remove a large tarp known as the tent of dreams. The tent was put up yesterday, when a mid-day deadline to break camp came and went. The NPS says while protesters can keep up a 24 hour vigil – they can't have bedding or cooking materials on site. One protester went to court today seeking an injunction. Dane C. Primerano told the court that first amendment rights of sovereign citizens cannot be predicated on the ability to pay for lodging. There's no word at deadline about the court's decision.
FEATURES
US drone program under scrutiny after Obama acknowledges covert program
President Barack Obama has acknowledged for the first time that his administration has ordered drone strikes in Pakistan and other countries overseas. The statement came in an interview Monday night. The officially covert program has been drawing international attention, as civilians in Pakistan protest the strikes and as activists in the US protest where the drones are manufactured and controlled. A suspected US drone strike Monday killed between 9 and 13 people in southern Yemen raising more questions about the legality of carrying out these attacks when no official war has been declared. From Washington, DC. FSRN's Alice Ollstein has more.
For more information on US drone strikes, including civilian deaths, visit the Bureau of Investigative Journalism:
http://www.thebureauinvestigates.com/category/projects/drone-data/
As attacks in Syria continue, UN Security Counsel considers plan to end violence
Today in Syria, security forces fired on protesters in the suburbs of Damascus, Homs and Idlib leading to more killings, according to activists. The Syrian Observatory for Human Rights said government forces had surrounded towns and mortar shelling in Homs led to civilian deaths.  The continuing violence comes as the UN Security Council considers a plan to seek an end to the political killings and violence in Syria that has gone on for more than ten months. The draft proposal, backed by the Arab League, calls for an end to the violence and a transition to democratic rule that would require President Bashar al Assad to handover power, according to media reports which cited drafts of the plan. But China and Russia, both permanent members on the Security Council, have criticized the proposal. Speaking today in Jordan, UN Secretary General Ban Ki Moon called for countries to come together on the plan.
"The current meeting in the Security Council is crucially important. I sincerely hope that the Security Council members will be really united this time, speak and act in coherent manner, reflecting the wishes of the international community and reflecting the urgent and aspirations of the Syrian people."
Several European countries – including Britain and France – have backed the Security Council plan. The United States has also pushed for approval. US Representative to the UN Susan Rice speaking Monday:
"The situation is deteriorating, it's increasingly grave, more and more innocent people are dying. We've seen horrific reports of women and children and their bodies on display as a consequence of government-sponsored violence. That needs to end."
Discussions on the Syria measure are expected to continue this week at the UN.
In Bahrain, international community quiet as crackdown on dissent continues
In contrast to diplomatic action on Syria, the United States and the international community have been far less vocal about the situation in Bahrain, where human rights groups say detentions, torture and political repression continue.  An independent commission of inquiry into the government crackdown released findings in December that documented a pattern of abuses and noted a "culture of impunity." Activists within Bahrain point to key US military installations in the region and Bahrain's close relationship with Saudi Arabia, a US ally, as reasons for inaction. For more, we're joined on the phone from Manama by Nabeel Rajab with the Bahrain Center for Human Rights.
Florida's Hispanic voters present diverse and shifting demographic
Republicans in Florida are heading to the polls today to vote for their presidential nominee. Though polls show Mitt Romney with a wide lead in the swing state, some Republicans are concerned about recent attacks made by rival Newt Gingrich that labeled Romney as "anti-immigrant," a term that could potentially damage Romney if he were to go on to challenge President Obama. Thirteen percent of Florida's voters are Hispanic and the state has one of the highest populations of undocumented immigrants. FSRN's Kelly Benjamin has more.
Florida law could erect obstacles for minorities, students, low-income voters
As the political clout of Florida's Latino voters continues to grow, other key voting groups are also expected to weigh in on the race. But voting advocates say a new law passed last year in Florida threatens access to the polls for some. The law comes into effect just in time for the 2012 election cycle when Florida is expected to be a battleground state. Groups throughout the state are asking officials to overturn provisions of the law they say make voting harder for minorities, students and people with low incomes.  FSRN's Janelle Irwin reports.