April 20, 2012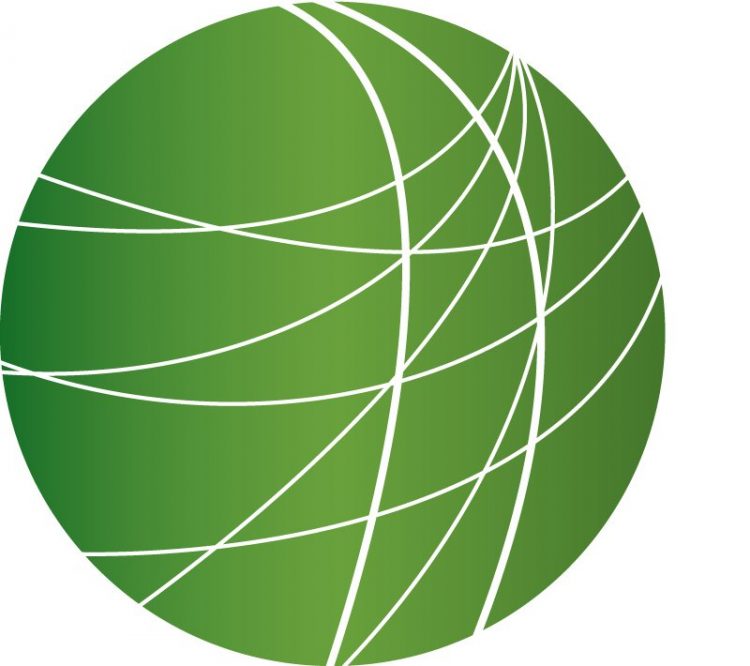 Investigation finds BP cover-up of rig explosion two years before Gulf disaster
Gulf residents push for spill fines to go toward coastal recovery
Conservatives put forward immigration plans as state measures are challenged in court
In France, far-left movement makes gains ahead of presidential election
HEADLINES
Fearing felony charges, Wisconsin Planned Parenthood cuts back on abortion services
Planned Parenthood has stopped all prescription drug-induced abortions in Wisconsin, after a new law took effect today.  FSRN's Molly Stentz has the story from Madison.
The law was designed to outlaw "webcam abortions" and mandate a doctor be present in the room with the patient for the procedure. But Planned Parenthood says the law is so broad and vague that it essentially criminalizes abortions induced by prescribed drugs as well. State Representative Chris Taylor says that Republicans in Wisconsin will not stop until they outlaw abortion. "This is not about women's health. They don't really care about women's health.  This is about making sure abortion is as inaccessible as possible." Planned Parenthood says the new law puts their doctors at risk for felony criminal penalties.  The group has said they will continue to offer surgical abortions, and that use of the Morning-after pill will not be affected by the law. Molly Stentz, FSRN, Madison.
George Zimmerman given bail, offers apology
A judge in Florida has granted George Zimmerman $150,000 bail. Zimmerman is accused of shooting and killing Trayvon Martin last month in Sanford, Florida. In court today, Zimmerman addressed Martin's family. "I wanted to say I am sorry for the loss of your son. I did not know how old he was. I thought he was a little bit younger than I am. And I didn't not know if he was armed or not." A photo published by ABC allegedly shows Zimmerman a few minutes after the shooting, with blood on the back of his head.  This could prove important in substantiating Zimmerman's claim that the teenager and he were in a physical altercation before the shooting.
Faith leaders speak out for Immokalee Workers
Faith communities in St.  Petersburg, Florida ended a march at a downtown Publix today, calling on the supermarket chain to pay immigrant farmworkers a fair wage. For FSRN, Atecia Robinson reports.
The prayer vigil, organized out of a local evangelical social justice conference, was joined by members of the Coalition of Immokalee Workers.  Both groups once again asked the multi-million dollar company to join the Fair Food Campaign, in which large food chains agree to pay one penny more per pound of food picked by immigrants. As Publix consumers watched on, evangelical leader Brian McLaren said he hoped the disagreement would not lead to a boycott.  "What's interesting is other grocers are starting to come on board and so, the options will be there for customers if they decide–you know, we'd rather shop somewhere that takes their ethical responsibilities to the harvesters, and in a sense takes the ethical responsibilities to their customers more seriously." Publix managers surrounded the protesters, but did not interrupt the prayers. They did call the police, who asked the protesters to leave. Protesters left store property without incident.  Atecia Robinson, FSRN, St. Petersburg.
EU MPs cave under US pressures to hand over airline passenger data
By a large majority of votes, the European Union has agreed to share information about airline passengers with the United States. Thursday's Passenger Name Record agreement covers travelers from the EU to the US.  FSRN's Cinnamon Nippard has more from Berlin.
Passenger Name Record data includes basic information like name, address, phone number, credit card details, baggage information and seat number.  But it may also include so-called "sensitive" data such as racial origin, political opinions, religious or philosophical beliefs, trade union membership, health or sexual orientation. Under the agreement, the data will be de-personalized after six months, which means the passenger's name will masked out.  Access will be further limited as the years pass, but even after a decade US law enforcement will still be able to use the information in certain situations. The US government threatened to end visa-free travel to the US for EU citizens if the agreement did not pass.  Thrusday's deal will replace a controversial 2007 agreement between the EU and US and will apply for 7 years. Cinnamon Nippard, FSRN, Germany.
Laos goes ahead with Mekong dam project despite region-wide protest
News that a Thai company plans to press ahead with construction of a $3.5 billion hydro-electric dam in Laos has triggered threats by Cambodia to take Laos to international court. FSRN's Ron Corben reports from Bangkok.

The Cambodian threat follows moves by Thai construction firm, Ch Karnchang to go ahead with the Xayaburi dam project in Laos, despite an agreement last December by Mekong River countries to delay construction until further environmental impact assessments could be carried out. Ame Trandem is with the environmental group International Rivers. "This is being seen as a move that they are actually starting to start construction on the dam itself; now that violates international law because it is violating the 1995 Mekong Agreement." A 1995 pact between Cambodia, Thailand, Laos and Vietnam calls for joint agreements on development of the river basin. There are concerns about the impact the dam would have on the river's lower reaches, especially in the rice growing regions of Vietnam. The Xayaburi dam is just one of 11 dam projects planned for the river. Ron Corben, FSRN, Bangkok.
FEATURES
Investigation finds BP cover-up of rig explosion two years before Gulf disaster
Today marks the two-year anniversary of the BP oil disaster in the Gulf of Mexico. In a moment we'll go to the Gulf Coast to hear how local residents are working to rebuild their communities. But first, we look at a new investigation by journalist Greg Palast and Ecowatch that has found that the oil company BP and the US government had been alerted to the risks of a blowout to a well before 2010. That's because two years earlier, there was another explosion on a BP rig in the Caspian Sea. According to the investigation, BP tried to downplay the explosion and cover it up. To date, there has not been a criminal prosecution of any BP executives for the 2010 explosion in the Gulf, which killed 11 workers and led to one of the worst oil spills in US history. For more of the details on this new investigation, we're joined by journalist Greg Palast.
For more on the investigation and to access primary documents:
http://ecowatch.org/2012/bpcoverup/
Gulf residents push for spill fines to go toward coastal recovery
While questions about BP's conduct before and after the oil spill persist, residents along the coast continue the recovery in their communities. Louisiana, the state hit hardest by oil from the spill, was already experiencing a crisis because of land loss to the Gulf. Two years later, environmental advocates are rebuilding the eco-system and hope a federal measure allocating oil spill fines to the region will be used in coastal restoration. FSRN's Zoe Sullivan has more from New Orleans.
Conservatives put forward immigration plans as state measures are challenged in court
As the 2012 election season intensifies, dueling wings of the fractured conservative base are putting forward various immigration proposals. While some are an effort to appeal to the growing Latino voting population, others are courting anti-immigrant nationalists. The proposals follow efforts by numerous states to pass their own harsh immigration enforcement bills, some of which are being challenged in court. FSRN'S Alice Ollstein has more.
In France, far-left movement makes gains ahead of presidential election
French voters go to the polls Sunday to choose which two candidates out of a field of 10 will face off in the final presidential election on May 6th. Center-right President Nicolas Sarkozy and Socialist Party candidate François Hollande widely expected to advance to the final round. But a far-left movement led by a charismatic former Socialist leader is surging in popularity. From France, FSRN's Liam Moriarty looks at the unlikely campaign of the candidate who describes himself as "The Sound and the Fury."