April 23, 2012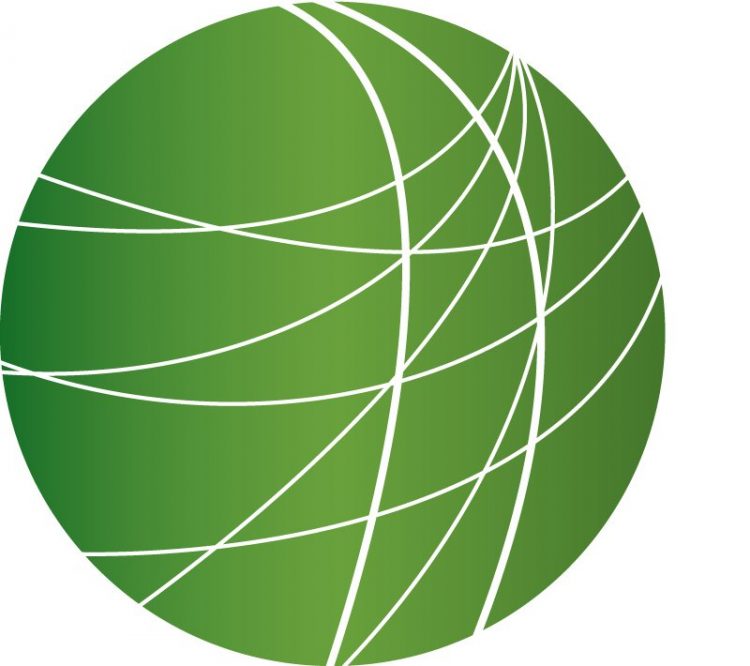 Obama says tech sanctions target Syria, Iran but US record on privacy criticized
Thousands displaced along Sudanese border as violence escalates
Mexican coastal village turns to sustainable practices to help economy
In Africa, residents use grassroots action to fight corporate control of environment
HEADLINES
UN to send 300 monitors to Syria where violence continues
The United Nations'  Political Affairs chief, Lynn Pascoe,  told the Security Council today that violations of human rights are still being "perpetrated with impunity" in Syria. More than 40 people were reportedly killed in the country today – despite a so-called lull in the violence. On Saturday, the  Security Council approved another 300 unarmed monitors be deployed to observe the situation on the ground. Syrian Ambassador Bashar Jaafari, said that troops would exercise the "utmost restraint" while protecting the country against terrorists.
Former Parliamentarian in India accused of fomenting riots that killed thousands of Sikhs in 1984
India's Central Bureau of Investigation has officially accused a former member of the ruling party of supporting and backing bloody riots against the Sikh community more than two decades ago. FSRN's Jasvinder Sehgal has the details.
Sajjan Kumar and five others are facing trial in the killings of Sikhs at Delhi during the riots. The CBI told a New Delhi court that the former Member of Parliament from the Congress party and his co-defendants, in tandem with the police,  were responsible for organizing the riots. More than 3,000 Sikhs were killed in the Indian capital during four days of mob violence following the assassination of the then Prime Minister Indira Gandhi. CBI prosecutor RS Cheema says that Kumar instigated the crowd, saying that not a single Sikh should survive in the area. Sikhs around the world are demanding that those responsible for the killings be punished, but survivors are concerned they won't see justice. The Indian government is trying to get diplomatic immunity for its minister. Jasvinder Sehgal, FSRN, India.
UN call on US to roll back anti-homeless laws
The United Nations called on the US today to repeal laws that criminalize homelessness. Charles Appel reports that  three UN human rights experts say a recent report by the U.S. Interagency Council on Homelessness and the U.S. Department of Justice called Searching Out Solutions acknowledges that criminalization may violate international human rights law.
The study looked at measures which criminalize what it calls 'acts of living' related to homelessness, such as sleeping, eating, panhandling, urinating or conducting personal hygiene in public spaces. It condemns the criminalization of homelessness and recommends effective alternative practices and policies to reduce and prevent homelessness. It also calls on states and the federal government to adopt constructive alternatives to criminalization, designed with the participation of homeless persons and relevant communities. The UN experts say the report could generate a tangible difference in the lives of hundreds of thousands of homeless Americans. Charles Appel, United Nations.
Garment workers in Istanbul still on strike after more than 2 months
Hundreds of striking garment workers in Turkey marked 70 days of resistance with a concert over the weekend. Sean David Hobbs was there. More than 400  workers say they were fired in early February by the Hey Textile Factory in Istanbul without cause and without three months of back wages. The plant, owned by the wealthy Turkish Bektaş family, was started with funds from a Turkish government employment incentive plan to create jobs in poverty ridden areas throughout Turkey from 2005 to 2008. The apparel manufacturer was one of the largest in Turkey and produced clothing for Reebok, Timberlake, and Tommy Hilfiger. Seda Akdemir said that the problems began in 2008. "The owners said because of the world economic crises our pay was coming late and there would be no end of year bonuses."
From 2008 on, wages were regularly late despite increased production. This year, after not being paid for November, December or January the workers went on strike. Under Turkish law, if a worker does not come to work for three days he or she will be fired with no benefits or compensation. Since 2008 the Bektas family has closed many factories like the Hey Textile Factory and reaped huge benefits while the workers have suffered. The strikers say they will continue their protest in front of the factory until their back wages are paid. Sean David Hobbs, FSRN, Istanbul.
P & G leaves ALEC; Common Cause asks IRS to review ALEC's 501(c)3
The number of major sponsors to drop the American Legislative Exchange Council – known as ALEC – has reached a baker's dozen with Proctor and Gamble not re-upping their membership. Common Cause filed a complaint against ALEC with the IRS today – saying they are actually a lobbying group and challenging their tax-exempt status. ALEC calls itself a "think-tank for state-based public policy issues and potential solutions." ALEC has crafted hundreds of boiler plate laws that have been promoted and passed in states across the nation, including Arizona's repressive immigration law known as SB1070 and Florida's Stand Your Ground gun law.
FEATURES
Obama says tech sanctions target Syria, Iran but US record on privacy criticized
Today, the Obama Administration announced a new set of sanctions to target Iran and Syria and digital companies that help to monitor and suppress activists or dissidents within the countries. But civil liberties advocates say US efforts to gather private information through data mining and wiretapping, as well as current bills in Congress, diminish the country's credibility on the issue. FSRN's Alice Ollstein has the details, in Washington DC.
Thousands displaced along Sudanese border as violence escalates
Today, Sudan stepped up military strikes against its neighbor, South Sudan as fighting sent thousands of residents fleeing violence along the border. The death toll from a clash last week is also emerging. According to AFP, a battle for a disputed border town, called Heglig, left soldiers scattered in the area. One Sudanese general put the number at more than 1,000, but that estimate couldn't be verified. South Sudan became an independent country in 2011, but tensions over oil resources and border sovereignty have risen lately. Images from the Satellite Sentinel Project, a group that monitors the region, show military build-up along the border and bombing of civilian centers. For more, we're joined by Nathaniel Raymond, director of operations at the Satellite Sentinel Project at the Harvard Humanitarian Initiative. To view images from the Satellite Sentinel Project: http://satsentinel.org/report/escalation-evidence-saf-and-spla-combat-op…
Mexican coastal village turns to sustainable practices to help economy
Across the globe on Sunday, communities marked Earth Day with rallies, events and activities aimed at cleaning up the planet and identifying issues important to local residents. Today, FSRN brings you two segments in honor of earth day. in a moment we'll hear from Nigerian activist Nnimmo Bassey on the environmental challenges faced by African residents, but first we go to the small Mexican community of San Ignacio, south of the Baja Peninsula which used to be the site of whale killing. After that was banned, clams became a key source of income, until they too came close to extinction. With the threat of a salt mine on its lagoon coming next, the community found itself on the verge of an environmental disaster. But instead of further exploitation, residents adopted sustainable practices and a new way of life. From San Ignacio, Baja California, FSRN's Mariana Martinez has this report.
In Africa, residents use grassroots action to fight corporate control of environment
An independent assessment has found that a major oil spill in Africa's Niger Delta caused by a leaky Shell pipeline was much worse that the company originally revealed. Shell first said the 2008 spill released between 1,400 and 4,300 barrels of oil, but an assessment cited today by Amnesty International and conducted by Accufacts, Inc. found between 100,000 and 300,000 barrels of oil spilled for 72 days, affecting drinking water and damaging waterways. In addition to dealing with the destruction of oil development, residents of Nigeria and western African confront a variety of environmental issues, including access to clean water, mineral exploitation and the effects of climate change. For more on the issue, FSRN's Salim Rizvi spoke to Nigerian activist Nnimmo Bassey. Bassey coordinates Oilwatch International and is a co-founder of Environmental Rights Action.