May 11, 2012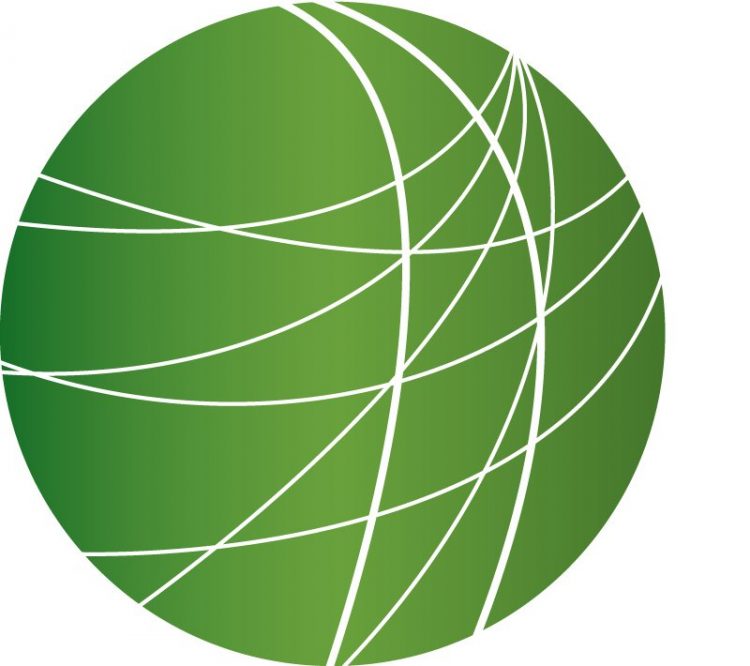 Youth lawsuit to demand climate change action faces industry challenge in US court
Mexico's climate change law seeks emission cuts and renewable energy
Ohio energy bill could increase hydrofracking in state
Egyptian author, activist Ahdaf Soueif, on the revolution and upcoming elections
HEADLINES
Justice Department sues Joe Arpaio's sheriff's office
The US Department of Justice has filed a civil lawsuit against Arizona Sheriff Joe Arpaio.  The suit contends that the Maricopa County Sheriff's Office continues to engage in a pattern of profiling Latinos, discriminatory practices against Latino inmates, and retaliation.  Assistant US Attorney General Thomas Perez spoke at a press conference Thursday.
"Nobody is above the law and nobody can misuse the legal process to silence those with different opinions.  Now leadership starts at the top and all of the alleged violations outlined in the complaint are the product of a culture of disregard for basic rights within MCSO that starts at the top and pervades the entire organization."
The Justice Department says a proposed reform agreement was unsuccessful because the Sheriff would not agree to independent monitoring. Justice says Latinos in Maricopa County are stopped 4 to 9 times more often than other drivers.  The Sheriff's office released a document Wednesday outlining thier efforts to reform, but Perez called that action "too little, too late."
Oscar Grant's family angry about Mehserle appeal
In Oakland, California, the former transit security officer who killed Oscar Grant on a train station platform three years ago is attempting to have his conviction for involuntary manslaughter overturned.  Johannes Mehserle shot Grant in the back on New Year's Day 2009 while the young man was lying face down on the ground.  Today his family voice indignation over the appeal.  FSRN's George Lavender reports.
Family and friends of Oscar Grant reacted angrily to news that Johannes Mehserle had appeared in court Wednesday to try to have his conviction overturned. Mehserle's lawyer said his client should never have been convicted and called the shooting "an error." At trial, Mehserle claimed he meant to use his taser on Grant, and instead shot him in the back. Videos of Grant's killing sparked an uprising in Oakland, as did the reduced verdict of involuntary manslaughter.  The former transit officer was released last summer after 11 months in prison. Oscar Grant's family says they were not informed that the hearing was going to take place.  His mother, Wanda Johnson, said she was upset by news that Mehserle wanted to work as a police officer again
"To allow someone back on the force like that would be a disgrace to our community our society, and it would be a slap in the face to me and my family.  He knew exactly what he was doing, there was no mistake made."
Mehserle would need his felony conviction overturned in order to return to police work.  According to Grant's family, the District Attorney apologized for not informing them of the hearing.
George Lavender, FSRN, Oakland.
Fullerton officers to stand trial for homeless man's beating death
Two police officers in Fullerton, California are going to stand trial for the brutal beating death of a mentally ill homeless man last July.  Police video of the incident shows officers telling Kelly Thomas to get on the ground.  When Thomas does not follow repeated orders, officers Manuel Ramos and Corporal Jay Patrick Cicinelli use a baton to beat him.  Later this is heard:
Ambient of police recording
Five days later Kelly Thomas died of his injuries. A coroner pathologist said in court this week his death was caused by chest compressions and blunt cranial injuries. Charges against the officers range from second degree murder to felony manslaughter.  Another officer could also face charges.
SEC investigates major JP Morgan losses
The Securities Exchange Commission has opened an investigation into JP Morgan, after the bank announced losses of 2 billion dollars yesterday. The New York Times reports the SEC is looking into potential civil violations associated with the loss.
Campaign calls for lowering of prison phone rates
A national campaign fighting exorbitant phone rates prisoners often pay to call their loved ones is holding a Mother's Day of Action today, collecting stories of families affected.  The Prison Phone Justice Campaign blames government kickbacks for the high rates. Steven Renderos is an organizer of Mother's Day of Action.
"It's an opportunity to elevate stories from families, from people who have loved ones behind bars.  And we're going to send those stories directly to the FCC, because the Federal Communications Commission has a direct role to play in addressing the rates of phone calls within prisons."
Lee Petro, a lawyer and expert on prison telephone service contracts, says that monopolies that benefit phone companies and give commissions to state governments are driving the system.
"In states where there are pre-existing contracts that involve commissions that are being paid to the local governments or state governments, a 15-minute phone call can cost more than $20."
Advocates say high prison phone prices can drive a wedge between inmates and their families, which in the long run burdens society.
FEATURES
Youth lawsuit to demand climate change action faces industry challenge in US court
In Washington, DC today, youth from across the country fought to keep alive a lawsuit they've filed against the US government. Plaintiffs say EPA Administrator Lisa Jackson, Interior Department Secretary Ken Salazar, Defense Secretary Robert Gates and others have failed to confront climate change and protect the environment for future generations. The suit was filed in May of last year, and today US District Court Judge Robert Wilkins heard a motion from industry groups, including the National Association of Manufacturers to dismiss the suit. Seventeen-year-old Alec Loorz is the main plaintiff in the case. He spoke to FSRN via mobile phone as he left the courthouse today.
"It's difficult for young people because all the plaintiffs in this case are young people, most under 18. We can't vote, there's no way we can compete with the corporate lobbyists, so this is actually one of the main ways that we can exercise our rights."
Loorz, who founded Kids Versus Global Warming when he was 12 years old, said their lawsuit is an attempt to break the stalemate in US Congress. It argues that the atmosphere is a public trust and lawmakers are obligated to preserve it.
"Our government has the legal responsibility to protect the atmosphere as a public trust and to protect it for future generations and for present generations. And we're basically saying our current government has failed at that. They've failed to protect our atmosphere."
The judge is expected to make a decision on whether the suit can move forward in the coming weeks.
Mexico's climate change law seeks emission cuts and renewable energy
As youth continue their fight for climate action, US lawmakers in the capitol took a step this week to strip funding for an important international climate change fund. Republicans unveiled the $40 billion spending bill on Tuesday for foreign aid and State Department programs. The bill ends support for the Clean Technology and Strategic Climate funds. The program's stated goal is to promote low-carbon technologies and reduce greenhouse emissions and is administered by the World Bank. The House bill is under review. But while the US fails to support policies to stop climate change, its neighbor, Mexico, just passed a comprehensive climate change bill, making it one of the only countries in the world to approve legally-binding emission reductions. The new measure, which has yet to be signed into law by President Felipe Calderon, would reduce carbon emissions, end fossil fuel subsidies, and create a voluntary carbon trading market. For more, we're joined by Dr. Vanessa Perez-Cirera, director of climate and energy programs for World Wildlife Fund-Mexico.
Ohio energy bill could increase hydrofracking in state
The Ohio legislature is considering a new energy bill that critics say could vastly increase hydraulic fracturing across the state. Republican Governor John Kasich says it would stimulate job growth by expanding natural gas production but opponents say the bill will weaken the public's ability to monitor the controversial practice, which has been connected to water contamination and earthquakes. FSRN's Evan Davis filed this report.
Egyptian author, activist Ahdaf Soueif, on the revolution and upcoming elections
In Egypt, two of the leading presidential candidates faced off in a rare televised debate Thursday evening. Amr Moussa, a former foreign minister under Hosni Mubarak, and Aboul Fotouh, former member of the Muslim Brotherhood, exchanged charges for nearly four hours. Eleven other candidates are also competing in the election, scheduled in two weeks. The debate follows deadly protests in Cairo last week, which led to mass arrests and prompted authorities to impose a curfew. For more on the current situation in Egypt and the upcoming elections we turn to Ahdaf Soueif an author, journalist, and activist from Cairo. Her latest book is Cairo, My City, Our Revolution, a personal account of the 18 days of protests in early 2011 that ultimately led to these upcoming elections. FSRN's Lillian Boctor spoke with Ahdaf Soueif during her recent visit to Montreal.
Link to full interview: http://www.mediacoop.ca/audio/interview-egyptian-author-and-journalist-a…
Women in northern Nigeria tap Shea for economic independence
In the face of cultural barriers and gender inequality in northern Nigeria, women in the region are breaking new grounds to empower themselves. The women are acquiring modern means of producing Shea butter for international cosmetic and soap companies. The women make Shea butter from the nuts of the Shea tree. But they are facing a lot of competition from those who want to cut down the Shea tree for other uses. FSRN's Sam Olukoya reports from northern Nigeria.