May 14, 2012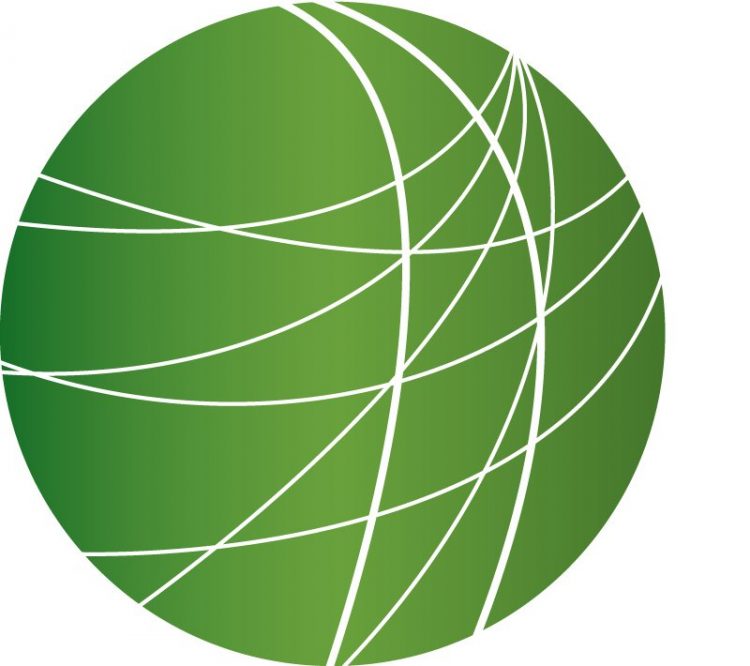 Watchdogs push for more transparency in Pacific free trade deal
NATO airstrikes in Libya killed dozens of civilians, report finds
People's summit gathers in Chicago ahead of NATO meeting
HEADLINES
Palestinians hunger strikers strike deal with Israeli prison officials to end protest
Palestinian prisoners in Israeli jails agreed to an Egyptian-mediated deal to end their protest today. Rami Almeghari has more from Cairo.
Under the deal agreed to  today at Ashkelon prison, those inmates held in solitary confinement will be moved to the general population  within 72 hours. Further, all prisoners will receive better medical care and be allowed family visits and phone calls. Since 2007, Israel has prevented families of several hundred Gaza-based prisoners from visiting their loved ones inside Israeli jails. And according to Hamas official Salej Alarouri, the agreement also states that Israel shall either release administrative detainees who have served their imprisonment terms or set up trials for them. Israel holds more than 300 Palestinians under so-called administrative detention; many of them have spent two to three years without charges or trial. For the past four weeks, more than 1,500 Palestinian prisoners inside Israeli jails have been on hunger strike, a few for as long as 77 days. Two of the hunger strikers are said to be in critical condition. Rami Almeghari, FSRN, Cairo.
Syrian sectarian tension spills across border into Lebanon; 5 dead
Tension created by the ongoing violence in Syria sparked clashes in Lebanon for a third day today, where five people have died in street fights between Alawites and Sunni Muslims. Alawites largely support Syrian President Bashar al Assad, who continues to rule the country after 14 months of violent repression of  both civilians and his opposition. In central Syria, as many as 23 government troops died today in fighting in Rastan, and the Free Syrian Army says nine others were also killed in the shelling. And the European Union expanded sanctions  today for the 15th time, freezing the assets of 5 more individuals and companies believed to be funding the Assad regime.
Lords Resistance Army leader captured
A senior leader of the Lord's Resistance Army remains  in custody today after his capture by Ugandan troops on Saturday.  Major General Caesar Acellam  was caught along with at least one wife and eight children. A 5000 member  African Union force is trying to contain the hundreds-strong LRA and its leaders, including Joseph Kony and two others sought by the International Criminal Court. They are charged with rape, mutilation and murder as well as conscripting children to serve as soldiers and sex slaves during more than 20 years of brutal rebellion.
Al Qaeda fighters killed in Yemen
In Yemen, military warplanes and ground forces attacked what they call al Qaeda positions in Abyan Province, 16 rebels and 11 troops died. And according to one military official, an airstrike today   mistakenly fired at  civilians,  two kids were hurt. On Saturday, suspected US forces carried out a third drone strike this month – 11 people died.  The pace of drone strikes in Yemen has increased in recent weeks. Yesterday, US Senator Diane Feinstein said she hopes that US forces will be able to kill a Yemen-based man suspected of making bombs for the terrorist group.
Tens of thousands rekindle protests in Spain
This weekend tens of thousand of people across Spain marked the first anniversary of the Indignados, or Outraged movement in street mobilizations and public forums. In Madrid, Luis Pérez reports.
Chants of the outraged once again flooded the streets of Spain, as protesters began occupying public spaces in 80 cities over the weekend. They kicked off  a series of actions seeking to reform the country's political and social powers in a more horizontal and democratic structure. During the first two days, participants submitted over seven thousand proposals in categories like politics, economy, education, health and environment, amongst many others. In Madrid over 70 thousand people participated in the opening march which concluded in Puerta del Sol, the central square that hosted last year´s month long camp. This year, the local government prohibited camping in the plaza, and police arrested 18 people who decided to stay overnight. Critics of the May Fifteenth movement  say that the worsening of the crisis in Spain means that the Outraged have failed in their objectives, but many supporters, like David, disagree. "This emerged and has developed in a spontaneous manner, we didn't have to accomplish anything during this last year, so we haven´t succeeded or failed, we simply continue." Luis Perez, FSRN, Madrid.
Dozens of dismembered bodies dumped in Mexico
In Mexico, the remains of one of the worst massacres in recent years were left along a highway Sunday morning. Shannon Young reports.
The dismembered parts of 49 people were abandoned along a highway that  connects the industrial hub of Monterrey to the border city of Reynosa.  The victim's identities will be hard to establish, because their heads, hands and feet, and hands were not among the remains left along the road. Nuevo León State Attorney General Adrián de la Garza said the victims could be migrants given that police haven't received a large number of missing persons reports in recent days. The act of dumping bodies in a single place has become increasingly common in territories disputed by organized crime groups. While Sunday's incident is the largest of it kind to date, it's the third time so far this month the bodies or body parts of 14 or more people have been left in a single location. Shannon Young, FSRN, Oaxaca.
FEATURES
Watchdogs push for more transparency in Pacific free trade deal
The US and eight other countries are inching closer to a sweeping free trade agreement in the Asia Pacific region that covers intellectual property, pharmaceuticals, manufacturing and more. But opponents of the Trans-Pacific Partnership are pushing back, saying the deal would boost corporate power at the expense of jobs, human health and the environment. Activists disrupted the negotiations in Dallas, Texas this past weekend to draw attention to their concerns, and say they'll continue to fight the agreement all the way to the halls of Congress.  FSRN's Alice Ollstein reports.
NATO airstrikes in Libya killed dozens of civilians, report finds
During the conflict in Libya, NATO airstrikes killed dozens of civilians that to this day, have still not been officially acknowledged or investigated. One strike on August 8, 2011, in the village of Majer killed 34 civilians and wounded more than 30. That's according to a report released today by Human Rights Watch, which documents a series of NATO strikes that killed 72 civilians, including 20 women and 24 children. For more, we're joined by Fred Abrahams. He's special adviser at Human Rights Watch and principal author of the report. He joins us from New York. To view the full report, "Unacknowledged Deaths: Civilian Casualties in NATO's Air Campaign in Libya,," from Human Rights Watch: http://www.hrw.org/news/2012/05/14/nato-investigate-civilian-deaths-libya

People's summit gathers in Chicago ahead of NATO meeting
NATO-caused civilian deaths are one of the issues  activists will highlight this week as the city of Chicago prepares for the NATO summit. Peace and human rights advocates are also calling attention to foreign policy in Afghanistan, education and public schools and corporate tax rates. While new city and federal security plans are unveiled in anticipation of protests, Chicago residents and activists are planning events, summits and opportunities to counter the NATO agenda. FSRN's Lisa Matuska has more.
Bronx mothers protest police violence and stop-and-frisk policy
Each Mother's Day in New York, the streets are bustling with people selling flowers, teddy bears and balloons.  But on one street corner in the South Bronx, a group of mothers and allies gathered Sunday for what they called "A Mother's Outrage" to denounce the separation of families due to mass incarceration, police violence and the city's controversial Stop and Frisk policy. FSRN's Andalusia Knoll has more.