October 24, 2012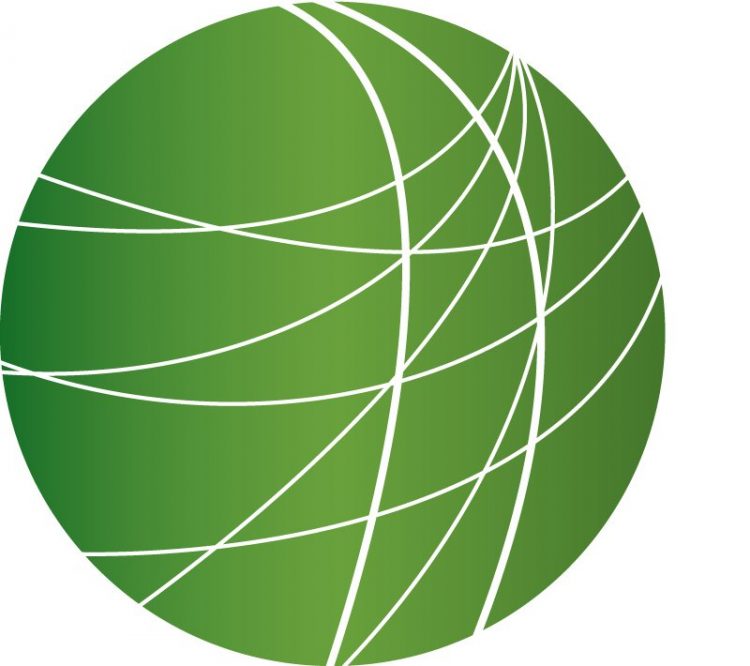 Third-party candidates expand debate in US presidential election, call for end to outside money
US voters report intimidation, misinformation ahead of November election
In Colorado, Republican secretary of state pursues illegal voting, despite concerns about intimidation, removal of eligible voters
HEADLINES
Florida death row inmate granted another stay of execution
Florida death row inmate John Ferguson has been granted another stay of execution.  This comes after an appeals panel ruled earlier this week his sentence could be carried out.  FSRN's Janelle Irwin reports.
Ferguson was diagnosed as paranoid schizophrenic before being convicted of killing eight people during a home invasion in 1977.  He was de-institutionalized in the early 1970's against the advice of psychiatric doctors.  Attorneys for Ferguson say he believes he is the "Prince of God."  State rulings have held that Ferguson's beliefs are rational because they are consistent with Christian views. A federal appeals court in Georgia yesterday granted an emergency stay that was then upheld by the US Supreme Court.  According to Ferguson's attorney, Christopher Handman, the stay could still be overturned before more arguments are made, but that isn't likely.  He says briefs from both sides will be filed over the next two weeks. Ferguson has been on death row for 34 years.  In court papers, Florida Attorney General Pam Bondi said the ruling "makes a mockery of the state's compelling interest in finality."  Janelle Irwin, FSRN, Tampa.
Rape remarks cause stir around Indiana Tea Party Senate candidate
Tea Party upstart Richard Mourdock from Indiana could see a pull-back of campaign support from Republicans, after making these comments in a debate last night.
"And I think even when life begins in that horrible situation of rape, that it is something that God intended to happen."
Mourdock is facing an increasingly tight US Senate race with Democrat Joe Donnelly, after defeating Republican incumbent Richard Lugar in the primary.  Mourdock did say he supported abortion if the life of the mother is at risk.  The AP reports the Romney campaign immediately moved to distance itself from Mourdock, just one day after an ad featuring the presidential candidate supporting the Senate-hopeful began airing in the state.
East Haven, CT police settle with Justice Department over racial profiling charges
The town of East Haven, Connecticut and the US Department of Justice have announced an agreement to settle claims of racial profiling and abuse of Latinos by city police.  FSRN's Melinda Tuhus reports.
This is the latest development in an ongoing investigation of claims by Latinos that they were harassed, arrested and beaten by a group of East Haven police.  As evidence piled up – and after two of the four officers charged changed their pleas to guilty – the mayor agreed to a 7-point proposal to overhaul the police department's policies and practices. Outside Town Hall after the announcement, Father James Manship spoke about his hopes for the settlement.  As pastor of St.  Rose of Lima Church in next-door New Haven, he said many of his parishioners claimed to be abused by East Haven police.  He said the 54-page agreement provides a strong base for reform.
"As we've always said, it's not been about a few officers, but about a structure and a culture that has  been allowed to proliferate in the East Haven Police Department.  And it's caused people a great deal of difficulty in their lives."
Once all required town boards and commissions sign on to the settlement, a mutually agreed upon independent expert will assess the town's compliance. Melinda Tuhus, FSRN, East Haven.
Syrian government agrees to holiday ceasefire
The Syrian government and some opposition fighters have agreed to a 96-hour ceasefire to mark the Muslim holiday of Eid al-Adha, which begins Friday. There has been skepticism from anti-government forces over the ceasefire.  Some are calling it a stalling tactic by President Bashar al-Assad. The refugee situation in the countries surrounding Syria continues to grow. Lebanon has now become the third country, after Jordan and Turkey, to see its population of Syrian refugees top 100,000.
Homemade rockets, air strikes ramp up in Gaza
The Israeli army stepped up attacks on Gaza earlier today, killing four people.  This follows a barrage of homemade rocket fire from Gaza. Israeli officials are threatening further strikes unless the rockets stop. FSRN's Rami Almeghari reports.
Gaza-based armed factions and Hamas' military wing say more than fifty homemade rockets from Gaza have landed in southern Israel. They're also claiming responsibility for a roadside bomb in southern Gaza that critically injured an Israeli soldier. In response, Israeli army artillery and warplanes killed four Palestinians in northern Gaza and injured several others. This was followed by further Israeli threats. Dr.  Naji Shurrab is a Gaza-based political analyst who is concerned Israel has already decided to launch another full scale attack.
"If the Hamas party wants to remain in power in Gaza, it should develop a civilized Islamic example in the Gaza Strip.  By doing this, Israel will have no pretexts to go ahead with a decision that may have been already been made.  There needs to be a cease of homemade rocket fire."
The escalation between Hamas and Israel comes less than 24 hours after Emir of Qatar visited the region to launch vital reconstruction projects.  Rami Almeghari, FSRN, Gaza.

Government scientists resign in protest of Italian earthquake convictions
Two Italian government scientists have resigned in protest, after a court Monday convicted a group of scientists of manslaughter.  The court ruled the scientists failed to communicate a prediction for an earthquake in L'Aquila.  More than 300 people died in the 2009 quake.  International science groups are denouncing the ruling, saying it discourages genuine scientific inquiry and risk assessment efforts, and that it's impossible to accurately predict an earthquake.
FEATURES
Third-party candidates expand debate in US presidential election, call for end to outside money
After being excluded from the official, prime-time debates, four third-parties candidates for US President addressed a series of issues Tuesday night in Chicago. Moderator Larry King asked questions submitted by the public and audience reactions were encouraged. The discussion zeroed in on many topics ignored by the Republican and Democratic campaigns, including the war on drugs and mass incarceration, student debt, and the indefinite detention provisions of the National Defense Authorization Act. The candidates also questioned how US elections are run and called for reforms, saying current law creates an exclusive duopoly between the two major parties. FSRN's Alice Ollstein has more.
US voters report intimidation, misinformation ahead of November election
As outside money shapes this year's election in new ways, voters are also reporting incidents of intimidation, misleading election materials and moves to block access to the ballot. For more on these cases and what to look out for ahead of November, we're joined by Ben Hovland. He is senior counsel with The Fair Elections Legal Network, a national, non-partisan watchdog group. He joins us from Washington, DC.
In Colorado, Republican secretary of state pursues illegal voting, despite concerns about intimidation, removal of eligible voters
In Colorado, the Republican Secretary of State is continuing to search for people who are illegally registered to vote, despite only a handful of cases and questions about the Secretary's public support of conservative groups. The aggressive effort is also bringing up concerns of voter intimidation and accounts that the Secretary's broad net has caught many legal voters. FSRN's Jim Pullen has the report.
In West Bank, olive harvest hindered by rising settler attacks, military restrictions
The Palestinian olive harvest begins each Fall after the first rainfall. Hundreds of Palestinian farmers in the West Bank have begun picking olives, continuing a long-standing tradition that provides a critical source of income. But the harvesting comes amidst rising Israeli settler violence and restrictions imposed on farmers by the Israeli military. FSRN's Jillian Kestler-D'Amours has more.