April 6, 2012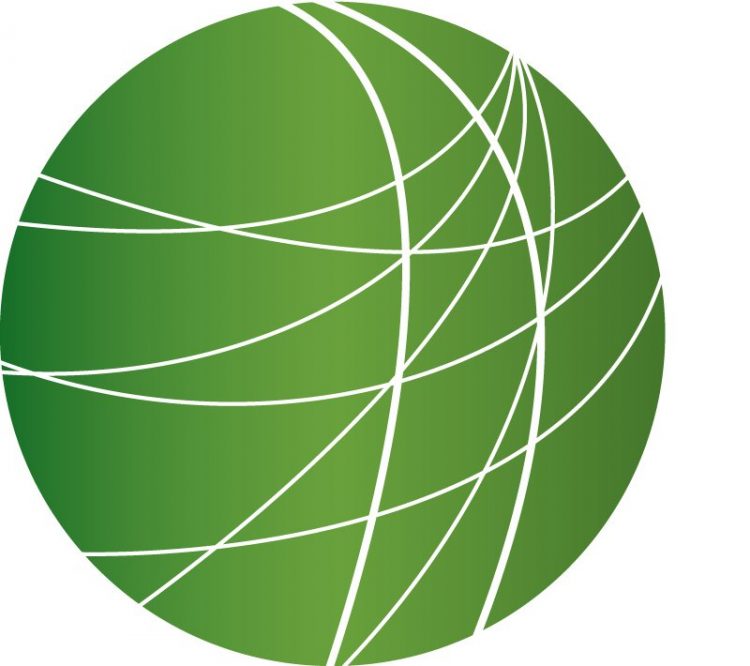 As unemployment improves, recovery for women lags
Police arrests increase as residents of Jeju Island protest South Korean naval base
South Ossetia holds presidential runoff, but voting comes under criticism
Ahead of French elections, government increases raids on suspected Islamists
HEADLINES
Tuareg declare independent state in northern Mali
The Tuareg rebels in northern Mali declared independence today, taking advantage of extreme instability and political turmoil in the country. Two weeks ago, the government was overthrown in a coup, partially in protest of how the then-President was handling the fight with Tuareg rebels. The Tuareg are calling their new state Azawad. The EU and African Union say they do not recognize the new state.The US military paper Stars and Stripes reports that the US currently has a small number of troops in Mali as part of its AFRICOM mission. AFRICOM says the troops acting in an advisory role.
Violence continues as international community pushes ceasefire in Syria
The number of dead in Syria continues to increase, even in the face of an international agreement in which the Syrian government committed to pulling back its forces by early next week. International media report nearly 30 people were killed today. AFP reports that tens of thousands of protesters were in the streets today.  Most of the deaths came in Homs and Aleppo. International leaders are still pushing Syria to meet the deadline, says Ahmad Fawzi, spokesperson for the joint UN and Arab League Envoy on Syria. "What we expect on the 10th of April is that the Syrian government will have completed the withdrawal of military units, from populated centers, that it will have stopped moving any military units into cities and that we begin a 48-hour period during which there will be a complete cessation of all forms of violence by all parties." But despite all international efforts the violence may be increasing. US Ambassador Susan Rice spoke to reporters Thursday. "What we know as opposed to what the government of Syria has said, is that yesterday, in fact–as in previous days–the violence has intensified, and our understanding is that yesterday was one of the more violent days of late in many of the Syrian cities of concern and in question."
Syrians cross border into Turkey in large numbers
In other news, thousands of Syrian refugees are pouring into Turkey despite efforts today to stem the flow. FSRN's Jacob Resneck reports from Istanbul.
Reports put refugee numbers as high as 2,800 people fleeing across the border on Thursday alone.  A foreign ministry official told FSRN huge numbers continue to seek refuge in camps run by Turkish authorities and the Red Crescent. More are expected over the weekend.  A camp resident told FSRN that many in the recent wave of refugees are from the city of Aleppo. One Turkish official told media that Syrian troops were laying mines along the border, trying to stem the flow of refugees from the country. The Turkish government plans to consolidate the camps into a single settlement near the city of Kilis.  Last weekend a conference attended by 83 nations called on Syria's President Bashar al-Assad to stop the killing and negotiate a power transfer. Rebels from the Free Syrian Army and the Syrian National Council have been appealing for arms and direct military support, but so far western powers have shown little appetite for sending more weapons into the region. The UN estimates the Syrian uprising, which began about a year ago, has cost more than 9,000 human lives.  Jacob Resneck, FSRN, Istanbul.
Bahraini hunger striker transferred to hospital, daughter arrested
The Bahraini blogger and daughter of famous activist Abdulhadi al-Khawaja has been arrested in protests demanding his release. Family members confirmed Zainab Al-Khawaja was taken into custody and video posted to YouTube, claiming to show the arrest, depicts a woman passively resisting, her limp body being dragged to a white police van. The video shows an officer hitting her near the face at least once.  Al-Khawaja's family has been outspoken in their criticism of Bahrain's government. Zainab's sister Maryam spoke to CNN about the situation in the country. "The reason why the oppression continues in Bahrain is because there have been no international consequences for their actions.  So they have no incentive to change. Why would they change if there are no consequences?" Abdulhadi Al-Khawaja has been in jail for nearly a year, serving a life sentence for his involvement in pro-democracy protests.  He started a hunger strike on February 8th. This week, officials moved him to a military medical facility for treatment.  According to the Bahrain Center for Human Rights, government officials told Al-Khawaja's wife his pulse was so weak that he may go into cardiac arrest at any moment.
Alabama Republicans push revised immigration bill
Alabama Republicans responsible for the state's controversial immigration law have introduced a new bill that would revise portions of the original law blocked by federal courts. Republican leadership says the changes do not shift the intention of the bill, but makes it easier for local officials to enforce. Local media report under the new legislation, some law enforcement powers would be expanded, but other sections of the law would more closely follow federal statutes.
FEATURES
As unemployment improves, recovery for women lags
New federal job numbers are out today—and though the economy added 120,000 jobs in March, the unemployment rate remains just over 8 percent. When underemployed and discouraged workers are included, that rate rises to 14.5 percent. While some numbers are improving, the unemployment rate has been slow to improve for women. The White House hosted a forum Friday on Women and the Economy to tout the Administration's initiatives that have benefited women, but advocates say many more obstacles stand in the way of true economic equality. FSRN's Alice Ollstein has more, in Washington D.C.
Police arrests increase as residents of Jeju Island protest South Korean naval base
Villagers on the island of Jeju off the southern tip of South Korea are denouncing recent attacks and arrests by police during protests against a Naval Base that has begun construction. Residents say the military base threatens their livelihoods and the local marine environment. Some residents have taken direct action in attempts to stop the construction and block equipment from reaching the site – and that has led to clashes with police. A video posted online by activists show police in helmets and shields dragging protesters from a road leading to the seashore. More than 30 international human rights and environmental groups called on the Korean government to respect human rights and a democratic decision-making process. In a letter sent to South Korea's President Lee Myung-Bak in March, the groups noted that in an April 2007 meeting that paved the way for the project, only about 5 percent of 1,900 villagers participated. Since then a referendum of residents found 94 percent of the people of Jeju oppose the plan. Residents say they're also concerned about a stepped up US military presence in the region and potential clashes with China. For more, we go to Jeju Island in South Korea to speak with Sung Hee Choi an activist and current resident there.
South Ossetia holds presidential runoff, but voting comes under criticism
South Ossetia holds runoff presidential elections this weekend. But thousands of votes will be missing, those of the ethnic Georgians who left South Ossetia after the war in 2008. The Georgian government, like most of the international community, considers the poll illegal because it regards South Ossetia as Georgian territory. FSRN's MJ del Valle tells us what is at stake for people on both sides of the border.
Ahead of French elections, government increases raids on suspected Islamists
In France, the government continues counter-terrorism raids following a shooting rampage in the southern city of Toulouse. Police stormed homes of suspected Islamists on Wednesday, the third raid in less than a month. Although investigators have not tied the Toulouse shooter to any specific terrorist group, he said he was inspired by Al Qaeda. That seems to have prompted President Nicolas Sarkozy to intensify his crackdown on radical Muslims. Sarkozy is seeking a second term in office in elections later this month and he's hoping to close the gap on Socialist candidate François Hollande who has been ahead in the polls.  From Paris, FSRN's Khaled Sid Mohand reports.