Newscast for Thursday, January 10, 2013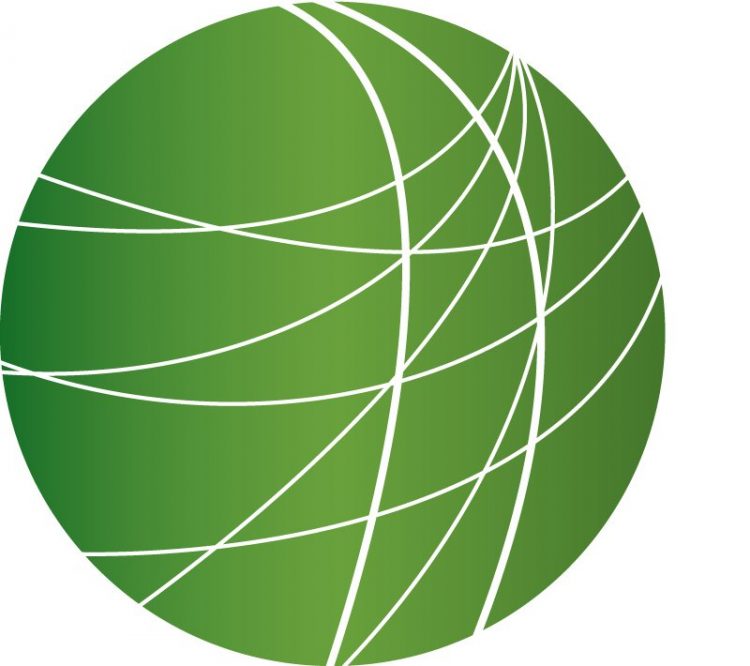 President Obama chooses Chief of Staff Jack Lew to replace Geithner as Treasury secretary
Farmers challenge Monsanto in federal court over GMO seeds, seek legal protection
More than 1,000 rally at New York capitol to call for ban on fracking
In West Bank, Israeli settlers attack Palestinian youth after snow fight turns violent
In Berlin, asylum seekers take over abandoned school demanding action on immigration
Germany's refugee laws lead to long delays and legal limbo for tens of thousands
HEADLINES
PKK co-founder found murdered in Paris
Three Kurdish activists were shot dead overnight inside the Kurdish Information Center in Paris, France. It's widely suspect the killings were politically motivated.  FSRN's Lili Eskanazi reports.
Among the three women killed was Sakine Cansiz, the co-founder of the Kurdistan Workers Party, or PKK. The separatist group has led a decades-long insurgency against the Turkish government. The other two victims were Kurdistan National Congress representative Fidan Dogan and Leyla Soylemez, a young Kurdish activist. All were shot in the head. As news of the killings spread, hundreds of Kurds in Paris gathered outside Information Center to protest. They chanted in support of the PKK. There's wide speculation about the motivation for the killings. Turkish officials have suggested an internal feud within the PKK. Protesters blame Turkey for the assassinations. The killings come as the Turkish government and jailed PKK leader Abdullah Ocalan are negotiating a peace deal. The tentative plan, reported Tuesday, includes eventual disarmament in exchange for greater rights for the Turkey's Kurdish minority.  Lili Eskinazi, FSRN, Marseille.
Deadly day in Pakistan as bomb blasts target civilian areas
A major bomb blast in Pakistan's Swat Valley has left more than 20 people dead. The explosion appeared to target a religious center that has traditionally been left alone by local militant groups. FSRN's Gabe Matthews reports.
Forty-six year old Ijaz Khan traveled in cold weather to the mosque in Swat to attend a weekly religious gathering. He was near the spot where the bomb exploded, and still has two family members who are missing.  "I was coming out of the mosque when there was an explosion. I didn't know what was happening. I saw a huge flash, and lost control of my body. I fell down, but was conscious, and I knew it was a bomb. I felt extreme pain in my leg, and I asked people around me to take me to the hospital." The blast killed 23 people, and left more than 70 injured. This is the first attack on the preaching center in Swat. Most Taliban militants have respected the center's religious leaders in the past. No group has claimed responsibility for the attack. I'm Jeannine Etter, reading for Gabe Matthews in Pakistan.
In related news from Pakistan, a pair of bombings at a market and billiards hall in the southwest city of Quetta killed at least 20 people today. BBC reports a Balochistan separatist group has claimed responsibility for the attack.
Liberal Chinese newspaper back in production after government censorship conflict
After days of stalemate and protests, a prominent Chinese newspaper is back on newsstands today.  Editors at the Southern Weekly reached a deal with state propaganda departments after earlier denouncing government censorship. Charges that censors had radically altered the magazine's New Year's address sparked employee and reader protests in Guangzhou, where the paper is headquartered.  For FSRN, Rebecca Valli has more from Beijing.
In this week's edition of the liberal magazine Southern Weekly, there was no direct mention of the dispute that triggered anti-censorship protests earlier this week.  Online reports say this was part of a Wednesday deal reached with state propaganda departments. Censors had made a key editorial change to last week's edition. After editors denounced the interference, they demanded that the local propaganda chief be dismissed. Officials did not answer that call, and neither sides publicized information about their negotiations. David Bandurski heads the China Media Project in Hong Kong, a website that tracks media and censorship in China. "This could send a message to other propaganda leaders, local propaganda leaders especially, across the country that you can't meddle with media like this. There are limits to control, and do not step over those lines… because they don't want to create another incident like this." This week's edition of the Southern Weekly carried several hard-hitting reports on economic and environmental issues, a trademark of the publication. Rebecca Valli, FSRN, Beijng.
Vietnam continues crackdown on activists with 14 newly sentenced
A Vietnamese court has sentenced 14 pro-democracy activists to prison terms ranging from three to 13 years on charges of subversion. FSRN's Mike Ives reports from Vietnam.
The court found the activists guilty Wednesday of attending a training course on nonviolent struggle organized by the US-based dissident group Viet Tan and for protesting against China's territorial claims in the South China Sea.  The US Embassy called for the activists' immediate release and said the verdict is 'inconsistent' with Vietnam's obligations under international law. Phil Robertson, deputy director of the Asia Division at Human Rights Watch, said the 14 activists were targeted for speaking out about land grabs and religious freedom. "Once again we have the Vietnam government imprisoning people for crimes that shouldn't be crimes." In other news Wednesday, an eighth-grade student in central Vietnam was suspended for a year after posting a Facebook message that parodied one of independence leader Ho Chi Minh's revolutionary speeches. Mike Ives, FSRN, Hanoi.
FEATURES
President Obama chooses Chief of Staff Jack Lew to replace Geithner as Treasury secretary
Today President Barack Obama announced the nomination of White House Chief of Staff Jack Lew to replace outgoing Treasury Secretary Timothy Geithner.
"Jack has the distinction of having worked and succeeded in some of the toughest jobs in Washington and the private sector. As a congressional staffer in the 1980s, he helped negotiate the deal between President Reagan and Tip O'neil to save social security. Under President Clinton, he presided over three budget surpluses in a row. So all the talk out there about deficit reduction, making sure our books are balanced, this is the guy who did it."
The former director of the Office of Management and Budget pledged to work towards a "sound economy" and a safer world. But some have criticized Lew's time in the private sector. The watchdog group Public Citizen expressed concern about Lew's "deep Wall Street connections," noting his previous work at Citigroup. Speaking at the National Democratic Institute in September, Lew praised controversial international trade agreements in Asia and Latin America and pushed for opening markets around the world.
"We're harnessing our economic power, finalizing trade pacts with Colombia, Panama and South Korea to increase US exports, expanding trade with emerging powers from Brazil to India to Indonesia, working to open new markets for American businesses, increasing exchanges and collaborations in science and technology and pursuing a high standard trade pact in the Pacific that should be a model and will be a model for the world."
As of this week, more than 230,000 people signed a petition to urge President Obama to nominate Nobel Prize winning economist Paul Krugman to head the Treasury Department, citing Krugman's prescience in predicting the housing bubble, his call for more job creation and his opposition to cuts to social security and medicare benefits. Jack Lew still needs to be confirmed by the Senate.
Farmers challenge Monsanto in federal court over GMO seeds, seek legal protection
In Washington, hundreds of organic and conventional farmers took the Monsanto Corporation to federal court on Thursday. They're asking the agribusiness giant to promise not to sue them for patent infringement should their crops get contaminated by neighboring genetically modified crops. But many food justice advocates want to go further. They're calling on the courts and Congress to revoke Monsanto's seed patents, label all genetically modified food, and better protect farmers from crop contamination. FSRN's Alice Ollstein was in the courtroom this morning, and brings us this report.
More than 1,000 rally at New York Capitol to call for ban on fracking
After yesterday's State of the State address in New York, Governor Andrew Cuomo captured headlines for a passionate speech about reducing gun violence and strengthening gun control laws. He also outlined plans for tourism, agriculture, the economy and education. He did not mention one of the most controversial issues the state is facing – whether to lift a moratorium on fracking. To put pressure on the Governor and other elected officials, more than 1,000 people gathered at the capitol to call for a ban on fracking. FSRN's Jim Krivo was there and brings you some of their voices.
Those were the voices of protesters in Albany, including: singer Natalie Merchant and her husband, Jon Bowermaster; Wes Gillingham, with the environmental group Catskill Mountainkeeper; and Stephanie Redman and her son Quaylin. The State Assembly is holding a public hearing on fracking today, and some lawmakers are urging the Governor to extend the comment period on the latest fracking regulations, which ends tomorrow.
In West Bank, Israeli settlers attack Palestinian youth after snow fight turns violent
Intense storms hit the Mideast this week, leading to major flooding in Israel, the deaths of four Palestinians in the west bank, and dozens of injuries in Gaza. Today, snow blanketed many areas. But the rare opportunity to play in the snow turned violent after Israeli settlers attacked Palestinian youth near the northern West Bank city of Nablus. FSRN's Ghassan Bannoura reports.
In Berlin, asylum seekers take over abandoned school demanding action on immigration
In Germany, a group of refugees and their supporters in Berlin have taken over an abandoned school building as part of a protest against the treatment of asylum seekers. The group is demanding changes in Germany's immigration laws and an end to deportations. FSRN's Kelly Benjamin has more.
Germany's refugee laws lead to long delays and legal limbo for tens of thousands
We now turn to a deeper look at the immigration laws in Germany and the European Union. According to the UN's Refugee Agency, there are more than half a million refugees in Germany. About 60,000 of those are seeking asylum. But it's a process that can last years and in the meantime, legal advocates say conditions for refugees — in terms of access to employment, aid and education — are poor. For more, we're joined by Karl Kopp, director for European Affairs with the organization PRO ASYL, a human rights organization based in Frankfurt.