Newscast for Wednesday, September 18, 2013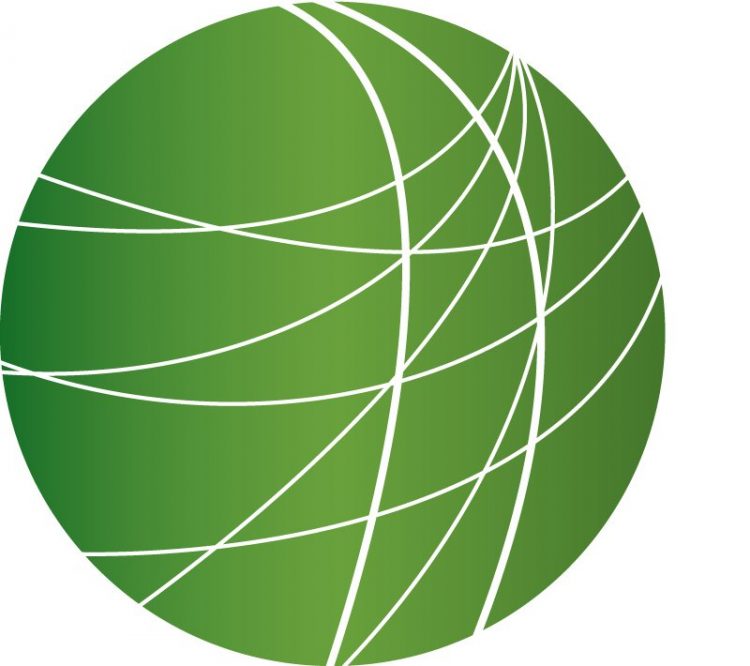 FBI monitors activists, communities of color through surveillance programs, ACLU report finds
Immigrant rights activists in California push Trust Act to limit ICE powers in holding detainees
Vandana Shiva on local farming, GMO crops and Washington's initiative on food labeling
Nigeria's evictions leave thousands homeless in Lagos slums, threatening vast communities
HEADLINES
Russian security fires warning shots at Greenpeace activists
Russian authorities arrested two activists from Greenpeace International today after they climbed up the side of a Gazprom oil drilling platform in the Arctic. The environmental group is decrying the excessive use of force used on the direct action. FSRN's Ekaterina Danilova reports.

The arctic drilling rig Prirazlomnaya is owned by the Russian state energy company Gazprom, and is expected to start production early next year. Greenpeace says two of their activists were climbing ropes attached to the platform, and others were beginning to follow, when the Russian Coast Guard began firing warning shots.  The Russian Federal Security Service said later they fired to halt a safety threat to the rig. Vladimir Chuprov is with Greenpeace Russia. He said government and corporate policy in the Arctic is the real threat to the country.

"We should look for the problem and threat to national interests elsewhere, not with Greenpeace. We must search for the problem in the policies of oil companies investing hundreds of billions of dollars in the Arctic shelf."
Activists said the event will not stop them from future peaceful actions to defend the Arctic environment from oil drilling.  Ekaterina Danilova, FSRN, Russia.
Egypt temporarily reopens Rafah crossing with Gaza
Egyptian authorities reopened the Rafah crossing terminal today, allowing hundreds of Palestinians to cross into Egypt. Officials said the crossing would stay open for two days to accommodate humanitarian cases. FSRN's Rami Almeghari reports.
Only 250 travelers, including patients, students and people with residency permits in Egypt and nearby Arab countries, were allowed to cross Wednesday.  About 400 others crossed back into Gaza.  Nineteen-year-old Raneen Haddad is heading to Istanbul to study architecture.

"I am trying to travel because I have university, it started already last week. Yeah, I am waiting here since 5 AM."

Since early July, Egyptian authorities have frequently closed the Rafah crossing, in response to violence in the Sinai Peninsula adjacent to Gaza. Gaza border authorities say there are about 5000 travelers waiting to pass through the Rafah terminal. In other news, on Sunday, Israel began allowing limited quantities of raw building materials to enter Gaza for private construction projects for the first time since 2007. That year, Israel banned most exports and imports into the territory. Rami Almeghari, FSRN, Gaza.
DC Council fails to override living wage bill veto
The Washington, DC city council has failed to override a mayoral veto that would have required some big box retail stores to pay a minimum wage of 12.50.  Mayor Vincent Gray had argued the measure was not a true living wage bill because only helped a small sub-section of DC workers.  Two councilmembers who voted against the veto override pledged to back a city-wide minimum wage increase instead.
DC Council passes emergency tax lien relief bill after newspaper investigation
On Tuesday afternoon, the DC Council also passed 90-day emergency legislation to prevent city residents from losing their homes due to tax lien sales to private investors.  The vote came just days after a Washington Post investigation found some elderly residents lost their properties when they owed just a few hundred dollars in back taxes. FSRN's Noelle Galos brings us more.
According to a Washington Post report, the city auctioned off 142 tax liens to private investors this year alone, worth a combined half million dollars. Amy Mix, an attorney with AARP Legal Counsel for the Elderly, told FSRN that while anyone can be affected, certain populations are especially at risk for losing their homes and equity.

"It's gonna be seniors, it's gonna be people with disabilities, maybe people with diminished capacity."

Mix said that one client in particular caused her office to look into DC's tax lien sale process, where they found accounting errors that led to foreclosure proceedings:

"So this balance that was outstanding that caused the foreclosure suit to be filed against her, was because of an $8.61 balance that shouldn't have been there in the first place."

The emergency legislation will cancel this year's tax lien sales and establish a review of past sales to compensate those who lost their home for owing less than $2,500 dollars.  A spokesperson for the Mayor said he will sign. Noelle Galos, FSRN, Washington, DC.
Judge orders retrial in post-Katrina Danzinger Bridge shooting case
A judge in New Orleans has ordered a retrial in a post-Katrina case where police officers shot and killed two unarmed men on the Danzinger Bridge, then tried to cover up what actually happened.  Five officers were convicted in connection with the incident.  The judge did not dispute the facts of the case, but rather said the prosecution committed "grotesque" misconduct during the trial, like posting comments about the case online.
FEATURES
FBI monitors activists, communities of color through surveillance programs, ACLU report finds
Civil liberties advocates continue their push for the Obama administration to reign in government surveillance after the secretive Foreign Intelligence Surveillance Court released an order justifying the mass collection of telephone metadata. Groups are also calling for limits to FBI surveillance, after a new report documented many years of abuses, including the widespread monitoring of activists and communities of color. In Washington, FSRN's Alice Ollstein has more.
Immigrant rights activists in California push Trust Act to limit ICE powers in holding detainees
Today in Washington DC, seven undocumented migrants handcuffed themselves to the fence of the White House, demanding that President Obama stop deportations. In an interview on Telemundo yesterday, the President said he would not support a moratorium on deportations for the parents of youth who qualify for deferred action.
"My job in the executive branch is to carry out the laws that are passed. Congress has said here's the law when it comes to those who are undocumented and they allocate a whole bunch of money for enforcement."
Obama said he instead is looking to immigration reform legislation, which has currently stalled in Congress. Immigrant rights activists also converged at the state's Sheriffs Association headquarters in Sacramento, California today to urge the law enforcement group to back the Trust Act, or AB 4. The measure would limit ICE's ability to step in and put holds on the release of detainees who have been arrested and cleared for release. Earlier today, FSRN spoke with Alessandro Negrete, statewide coordinator with the California Immigrant Youth Justice Alliance. He began by describing the scene in Sacramento.
Vandana Shiva on local farming, GMO crops and Washington's initiative on food labeling
Washington is the latest state to consider labeling genetically modified food, but the initiative faces strong opposition from multinational corporations Monsanto and Dupont, who have announced plans to spend millions to defeat it. Last week, an event sponsored by Yes magazine brought together two dozen organizations committed to local organic farming at Seattle's Town Hall. FSRN's Mark Taylor-Canfield was there to interview Dr. Vandana Shiva about Washington's initiative on labeling GMO food and the global movement for sustainable farming.
Nigeria's evictions leave thousands homeless in Lagos slums, threatening vast communities
Lagos, Nigeria faces a rapidly growing population and authorities have begun the demolition of slums where they hope to build residential estates. But human rights groups say the plan has a high cost to the city's poor, who are forcefully being evicted from their homes and businesses. FSRN's Sam Olukoya reports from Lagos.