Newscast for Wednesday, July 10, 2013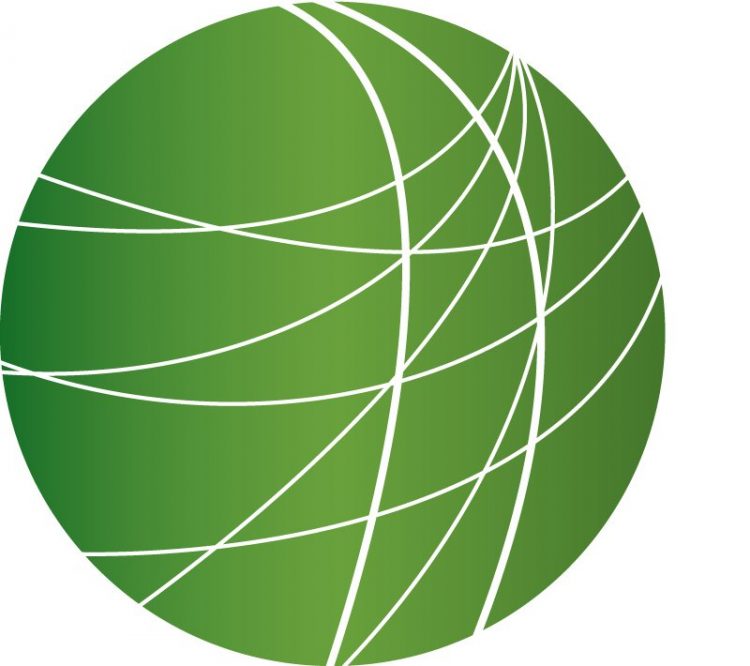 In Egypt, Muslim Brotherhood, Tamarod reject parts of transition government as rights groups document deadly force by military
Egypt reopens Rafah crossing, key corridor for Palestinians, amid instability in region
As toll from train explosion rises in Canada, environmentalists warn of risks of transporting oil
Congress advances bill to protect LGBT workers from discrimination
HEADLINES
Arrests made during hospital protest in New York
Police arrested a group of caregivers and patients fighting to prevent the closure of a more than 150-year-old Brooklyn hospital today.  FSRN's Peter Rugh was there.
Doctors, nurses and patients from Long Island College Hospital refused a police order to disperse from their post outside the State University of New York's Chancellor's office.  SUNY's board of trustees voted to close the deficit-burdened hospital last winter, but has been impeded from doing so by a restraining order from the New York Supreme Court.  The court ruled the closure would create a public health crisis in the area. However, last month, the school began diverting resources from the hospital, a violation, critics say, of the court order.  Linda Fleet has worked as a nurse at the Hospital for nearly thirty years.
"They have they have stopped our ER, the ambulances from coming to the ER.  They've diminished the patient load in defiance of a judge order.  Now we, as citizen, we have to obey the law.  Why doesn't SUNY?"
Before they were loaded into a police van, caregivers and patients delivered a petition with 7,000 signatures, urging SUNY to keep the hospital open.  They accuse SUNY of planning to sell the hospital to real-estate developers.  On Monday, a judge will decide whether to hold SUNY in contempt.  Peter Rugh, FSRN, Brooklyn, New York.
FCC considers prison phone rate reform
The FCC is considering whether to lower the rates prisoners and their families pay to make phone calls, which can cost up to 24 times more than a normal call.  At a public workshop today, Commissioners heard testimony from Alex Friedmann with Human Rights Defense Center.
"Studies have repeatedly shown that when you look at recidivism in isolation within a system… when prisoners maintain familial connections, whether through phone or in person visits or in writing or what have you, then you see an impact in recidivism rates."
Cheryl Leanza, advocating for the United Church of Christ, said while per-minute call rate reform is important, the FCC should also take up other costs associated with prisoner communication.
"There's per-call charges that are extremely high.  In some cases people have to pay money to put their money into account.  They have to pay money to take their money out of account.  They have to pay fees for using a certain kind of credit card.  So there are all these additional fees that are anti-consumer."
Leanza said the corresponding fees will almost certainly go up if the FCC only addresses the call rate.
Fifth person dead in Turkey anti-government protests
In Turkey, about 50 anti-government protesters detained earlier this week started a hunger strike today.  All the while, the death toll in the unrest has risen to five after a university student died from injuries sustained more than a week ago.  FSRN's Jacob Resneck reports.
Nineteen-year-old Ali Ismail Korkmaz died from his injuries today.  The university student had been demonstrating in the city of Eskisehir, which has seen protests in solidarity with the Gezi Park movement against rising authoritarianism in Turkey.  Korkmaz was severely beaten by a group of men in civilian clothes, and was initially denied medical treatment, according to reports.  His assailants have not been captured.  His death is the fifth official fatality since protests began at the end of May.  Doctors' groups estimate that more than 8,000 have been injured.  Jacob Resneck, FSRN, Istanbul.
Court finds security firm guards responsible in UK death of deportee
The family of an Angolan national who died while being deported from the UK has launched civil proceedings against the security firm involved.  An inquest Tuesday ruled Jimmy Mubenga's 2010 death was unlawful.  FSRN's Francis Ngwa reports from Liverpool. The widow of Jimmy Mubenga is now claiming unspecified damages against G4S, the security company whose guards' restraining tactics led to his death.  The 46 year old died on a British Airways plane at Heathrow Airport.  Mubenga was an asylum seeker, but had served prison time for attacking someone at a pub.  Under British law, all foreign nationals who serve more than a year in prison are automatically deported on release. Mubenga's widow, Adrienne Makenda Kambana, says the government must now reconsider its decision deport the rest the family.
"They need to make sure before they have a decision, they need to think about the children as well…they didn't think about Jimmy's family.  Now we gonna live with the pain of losing Jimmy forever."
After the Tuesday's jury verdict, government prosecutors say they will reconsider the decision not to charge the three guards responsible for Mubenga's death.  Francis Ngwa, FSRN, Liverpool.
Indian high court gives government ultimatum to curb acid attacks
Acid attacks on women are a persistent problem worldwide.  Attacks most often occur in countries where gender discrimination is rampant and sales of powerful acids go unregulated.  On Tuesday, the high court of India said the government isn't doing enough to limit who can purchase acid.  FSRN's Shuriah Niazi reports.
The Supreme Court of India criticized the federal government for failing to control the acid attacks on women and girls.  Concentrated acid can easily be purchased in India.  The Chief Justice said unless the government framed a policy within a week to fix the problem, the court would issue orders on its own.  The government recently amended the Indian Penal Code to increase the punishment for perpetrators, but failed to control the sale of acid.  According to the India-based group "Stop Acid Attacks," three election workers were attacked with acid last week in Punjab state.  At least 150 cases have been reported in India since 2002, but experts say the crime often goes unreported.  Shuriah Niazi, FSRN, Bhopal, India.
FEATURES
In Egypt, Muslim Brotherhood, Tamarod reject parts of transition government as rights groups document deadly force by military
Egypt's newly-sworn in state prosecutor issued an arrest warrant today for the leader of the Muslim Brotherhood, Mohamed Badie, and other top figures in the group. The prosecutor's office said it is seeking Badie on charges of incitement related to Monday's violence, which killed more than 50 people at a pro-Morsi demonstration in Cairo. However, witnesses described security forces firing on peaceful protesters and evidence gathered by Amnesty International finds that while some protesters may have used violence, the response from security forces was disproportionate and "led to the loss of life and injury among peaceful protesters." That's a pattern the rights organization has found in other incidents. Amnesty visited mosques, hospitals and sites of violence in Cairo and Alexandria and found that security forces used disproportionate force, including intentional lethal force, in multiple examples. Since last Friday at least 88 people have died in protests and political violence, including three members of the security forces, with around 1,500 wounded, according to Amnesty. Meanwhile, interim President Adli Monsour issued a transition plan, which included a revision process for the constitution to take place within 15 days and elections within a year. Mohamed ElBaradei was also named vice president Tuesday. On the streets of Egypt the portrayal of recent events by major media outlets like Al Jazeera and CNN has been sharply criticized by Egyptians. But some local residents are producing their own coverage of the protests. One is the Mosireen Independent Media Collective, which has been making public eyewitness accounts such as this video from the clashes on the October 6 bridge between pro- and ant-Morsi protesters. For more, we're joined by Sherif Gaber, member of the Mosireen Independent Media Collective. He joins us from Cairo.
Egypt reopens Rafah crossing, key corridor for Palestinians, amid instability in region
Egyptian authorities reopened the Rafah crossing terminal today, allowing about 3,000 travelers on both sides to cross back and forth for the first time in six days. The closure meant many Palestinians were stranded, prevented from leaving Gaza for medical treatment and from returning home. But some are still trapped abroad and many are concerned the difficulties in travel will persist – as the situation in Egypt remains uncertain. FSRN's Rami Almeghari has more.
As toll from train explosion rises in Canada, environmentalists warn of risks of transporting oil
Canadian police now say as many as 60 people may have died or remain missing from the freight train explosion in Quebec last weekend. The updated toll comes as authorities say they've launched a criminal investigation into the incident. The unattended train, operated by the Montreal, Maine and Atlantic Railway company, was carrying tankers of oil to be refined in the Canadian province of New Brunswick, when it derailed on July 6, causing fires and explosions in the small town of Lac-Mégantic. Along with the human tragedy and the ravaging of the town, the explosion of the tankers also caused environmental destruction. Over 26,000 gallons of oil spilled, mainly in the Chaudiere River, and has spread over a 60-mile area. FSRN's Lillian Boctor spoke with Steven Guilbeault, co-founder and senior director of the Quebec environmental organization Équiterre. She started by asking him what is the environmental impact of the  spill in the Lac-Mégantic area.
Congress advances bill to protect LGBT workers from discrimination
A key congressional committee advanced a bill today that would bar most employers from firing or denying promotion because of a worker's sexual orientation or gender identity. Advocates for LGBT rights have been trying to pass some form of the Employee Non-Discrimination Act, or ENDA, for decades, but have so far been unsuccessful. Those present at the hearing told FSRN they're optimistic about finally passing the bill this fall, but raised concerns about several provisions and proposed amendments they say would allow discrimination to continue. On Capitol Hill, FSRN's Alice Ollstein has more.