Newscast for Thursday, February 28, 2013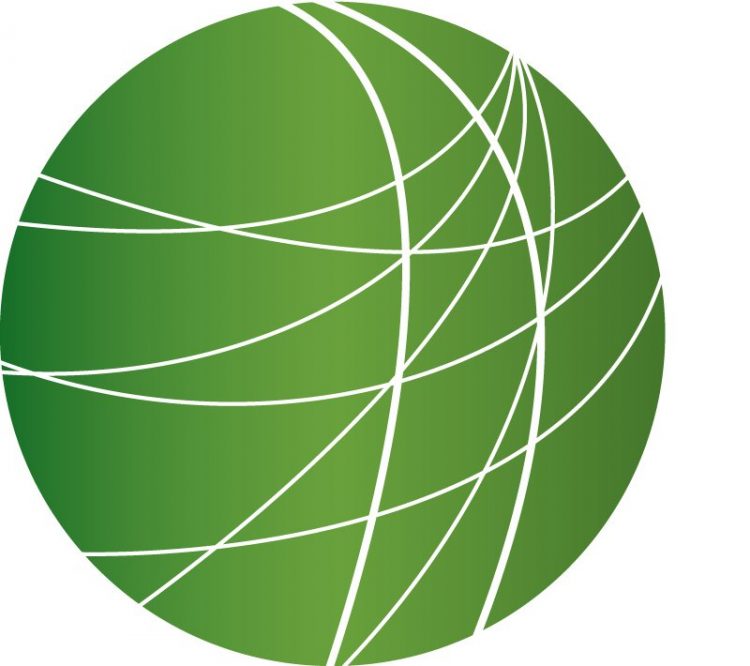 Bradley Manning testifies in military court, pleads guilty to some charges
House reauthorizes Violence Against Women Act with protections for LGBT, undocumented and Native women
Wisconsin tribal communities vow to stop iron ore mine after Senate passes bill
Activists in Yemen cite role of women in shaping of new constitution
HEADLINES
Grand jury resisters freed from Washington detention center
Two Northwest activists who refused to testify before a grand jury will walk free today after a federal judge ordered their release.  The grand jury was thought to be investigating a 2012 May Day protest action in Seattle.  FSRN's Devin Theriot-Orr reports from Washington.
Katherine Olejnik and Matt Duran have not been accused of a crime. Yet they were imprisoned in a Federal Detention Center for five months for failing to respond to questions from a federal grand jury. The two have spent several months in solitary confinement, 23 hours a day in their cell with only one fifteen-minute phone call a month. In a decision late Wednesday, federal district Judge Richard A Jones ordered their immediate release. He cited their deteriorating health and testimony from Olejnik and Duran stating that although they both wish to end their confinement, they will never do so by testifying. The judge noted that it could hold them for an additional 13 months. But the court reasoned, the two must be released because imprisonment for contempt must be intended to coerce testimony. The judge wrote, for these two "their resolve appears to increase as their confinement continues." The two could still face criminal contempt charges for their refusal to testify, meaning they could eventually be detained again. A third so-called grand jury resister, Maddy Pfeiffer, is still being detained by federal authorities.  Devin Theriot-Orr, FSRN, Seattle.
NYC jury finds Occupy activist not guilty of police assault
Following up on a story from yesterday, Occupy activist Michael Premo was found not guilty by a jury in New York City this morning. Premo posted the verdict on Twitter today.  He had been accused of resisting arrest and assaulting a police officer at a protest in late 2011, but he maintained his innocence  Premo turned down a plea deal, wanting to challenge the NYPD before a jury.
Shell decides to "pause" Arctic drilling in 2013
Oil giant Royal Dutch Shell says it will delay plans to drill in the Arctic. This comes after two of the company's drilling rigs were incapacitate – one by extreme weather and the other by mechanical problems that could lead to fines or legal sanctions. Shell says the decision to "pause" in 2013 will give the company time to ensure readiness of people and equipment going forward. Environmental groups have long cited the dangers of Arctic drilling operations and have pressed the government to put a stop to oil exploration in the region.
Jacob Lew sworn in as new Treasury Secretary
Today, President Obama swore in Jacob Lew as Secretary of the Treasury. Yesterday, the Senate confirmed his nomination with only moderate opposition from Republicans. Lew starts his job as Treasury head as government spending cuts known as the "sequester" are scheduled to take effect tomorrow.
Wall Street watchdog group sues Feds to implement Volcker Rule
The independent financial reform group Occupy the SEC has filed a law suit against members of the Securities and Exchange Commission, the Federal Reserve, the US Treasury and other federal agencies. The activist group says the government has failed to coordinate to enact the Volcker Rule, which was supposed to take effect last summer. FSRN's Caroline Lewis reports.
The Volcker Rule is part of the Dodd Frank "Wall Street Reform and Consumer Protection Act," which was passed in 2010. It is meant to prohibit banks with deposit accounts from making speculative investments for profit. The rule was passed in the wake of the 2008 financial crisis and prompted some firms to cut back on proprietary trading. But the activity still persists at some financial institutions as the terms of the rule are debated in Congress. One of the defendants in the case, Federal Reserve Chairman Ben Bernanke, testified in Congress on Tuesday that regulators are making progress on the Volcker Rule. But Occupy the SEC attorney Akshat Tewari says it no longer appears to be a priority. He hopes the lawsuit will pressure regulators to fulfill their duties. "It's largely a symbolic act because, you know, we're not asking for any money.  It's basically to hold the regulator's feet to the fire, to let them know that the public is watching what they're doing, is keeping track of their progress on these important pieces of legislation." The Occupy the SEC plaintiffs have accounts at JP Morgan Chase and Wells Fargo and say their money is at risk as long as the Volcker Rule is not finalized. The Federal Reserve and the FCC did not immediately return a request for comment.  Caroline Lewis, FSRN.
Mexican newspaper attacked by gunmen three days running
Journalists and press freedom organizations are calling for government action to protect the media after a series of attacks this week outside of El Siglo de Torreon, a regional newspaper in northern Mexico. Gunmen in vehicles fired at federal police guarding the office on Monday, Tuesday, and Wednesday this week.  Yesterday's attack killed a bystander who worked in the area and left a civilian and a federal police officer with bullet wounds. Earlier this month, five employees from the same newspaper were kidnapped, beaten, and released hours later.
Guinea opposition fights with police in capital
Opposition supporters in Guinea continue to fight with security forces in the streets of the capital today. The young protesters erected roadblocks, threw rocks and burned tires to prevent vehicles and people from passing. They're protesting Parliamentary elections scheduled for May. FSRN's Karim Kamara called in this reports from Conakry.

Police used tear gas and batons to disperse the young protesters who gathered in the streets Wednesday.  Nearly 150 people were wounded in the clashes.  A police officer died from his injuries last night.  Government spokesperson Alber Damantan Kamara called for calm today.  He told journalists that investigations have been launched into the violence and pledged that the culprits would be brought to justice.  Opposition parties say the government is taking steps to suppress the votes of their supporters, and are boycotting in the lead up to the May election.  After demonstration on Wednesday, they declared a city-wide strike.  But the call to action failed to gain the support of most working Guineans. Karim Kamara, FSRN, Conakry.
FEATURES
Bradley Manning testifies in military court, pleads guilty to some charges
Today for the first time in his court martial proceedings, Army Private Bradley Manning explained his reasons for passing military and diplomatic documents to Wikileaks. Manning spoke at a military court in Maryland where he pleaded guilty to some offenses, including charges of unauthorized disclosure of specific records. The material he admits to leaking includes the video known as "Collateral Murder," that shows US military helicopters shooting unarmed civilians in Iraq in 2007, killing a dozen people, including two Reuters staff and wounding two children. The US military originally said they were "insurgents." Other leaked materials include state department cables, and documents on the Afghan war and Guantanamo. Manning pleaded not guilty to more serious charges, including "aiding the enemy." He's has been in military detention for more than 1,000 days. Journalist Kevin Gosztola has been covering the case for Firedoglake and he joins us from Fort Meade, where he's been attending today's proceedings. Gosztola is also co-author of the book "Truth and Consequences: The US vs. Bradley Manning." To view the video, Collateral Murder: http://www.collateralmurder.com/
House reauthorizes Violence Against Women Act with protections for LGBT, undocumented and Native women
The House of Representatives reauthorized the Violence Against Women Act today, and rejected a Republican amendment that would have stripped out protections for LGBT people, undocumented women, and Native American  tribal members. President Obama has promised to sign it as soon as it reaches his desk. But some lawmakers and women's rights advocates say the upcoming budget sequester could cut back on many of the same services for abused women that the bill renews.  On Capitol Hill, FSRN's Alice Ollstein has more.
Wisconsin tribal communities vow to stop iron ore mine after Senate passes bill
Wisconsin is one step closer to developing one of the world's largest iron ore mines. The State Senate passed a bill last night which weakens key environmental protections and clears the way for an open pit mine near the shores of Lake Superior. As Molly Stentz from WORT FM in Madison reports, Native American tribes that live near the proposed mine are vowing to stop it.
Activists in Yemen cite role of women in shaping of new constitution
In Yemen, This week marks the one year anniversary of the transition of power from long-time leader, Ali Abdullah Saleh to current President Mansour Hadi and large crowds gathered in Sanaa Wednesday to mark the occasion. Political groups are scheduled to convene in just over two weeks to work on a new constitution, but some of those who went to the streets in protests that led to Saleh's removal say the government has failed to ensure security and to prevent destabilizing outside intervention, such as US air strikes and drone attacks. They also criticize Saleh, who was granted immunity from prosecution as part of a deal to relinquish power in 2012. Many of his allies remain in powerful government positions. For more go to Sanaa to speak with Sarah Jamal Ahmed. She's a civic activist and co-founder of the Support Yemen – Break The Silence campaign.