October 31, 2005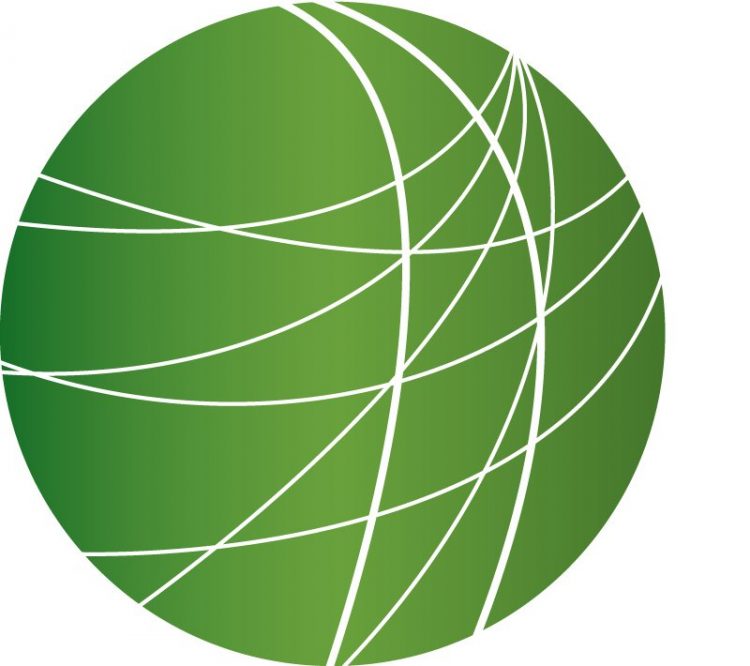 Headlines (6:17)
UN RESOLUTION ON SYRIA
Today the United Nations Security Council adopted a unanimous resolution that warns Syria of serious consequences if it fails to cooperate with UN investigators probing the assassination of former Lebanese Prime Minister Rafiq Hariri. Haider Rizvi reports from the United Nations.
The resolution is the outcome of a diplomatic compromise between those seeking to impose sanctions against Syria and the ones who are against it. Originally, the United States , Britain and France, which sponsored the resolution, wanted to threaten Syria with sanctions, but Russia, China and other members strongly opposed the wording that suggested such an action. Both Russia and China are empowered to veto any Security Council resolution. Last week, an independent investigative team, which was appointed by the UN Secretary General Kofi Annan, submitted a report to the Security Council. The report implicated many high-level Syrian officials in the assassination of Hariri. The Syrians strongly denied these charges and called the investigation politically-motivated. The investigation will conclude in December.
DETAINEE ABUSE PUNISHED
Two US soldiers have been charged with assaulting two Afghan prisoners at a US base in central Afghanistan. Sonali Kolhatkar has more:
The charges against two soldiers from an Alabama National Guard unit, include conspiracy to maltreat, assault and dereliction of duty. They are accused of striking the detainees and punching them in the chest, shoulders and stomach, and could face a court martial. It's not the first time that US soldiers have been implicated in prisoner abuse In early 2002, according to a leaked Army investigation report, two men were brutally beaten to death and denied medical treatment. US soldiers have recently come under scrutiny when Australian media aired footage of the burning of two Taliban corpses. The incident gained widespread attention and was condemned by Afghan president Hamid Karzai. Last week the American Civil Liberties Union announced that at least 21 detainees have been killed in US custody in Iraq and Afghanistan. Investigations in US interrogation methods used in Guantanamo and US-run bases in Afghanistan and Iraq have revealed systemic patterns of abuse. To date, there have been more than 400 investigations but only a handful of soldiers have been disciplined and a few convicted. From KPFK, I'm Sonali Kolhatkar.
WEST BANK UPDATE
A cease-fire declared by Palestinian armed groups has ended only hours after it began. Manar Jibrin reports from the West Bank.
Palestinian armed factions agreed to a unilateral ceasefire on Sunday on terms that Israel discontinue attacks within the occupied territories Shortly after the cease fire was called, Israeli soldiers assassinated a Palestinian fighter in Qabatia, a town just south of Jenin. Since Sunday evening, three Palestinian fighters have been killed in Qabatia and at least ten civilians were injured. Six others were arrested. Israeli soldiers have also detained a Palestinian accused of connections to Hamas during an invasion to the West Bank city of Tulkarem. Islamic Jihad has vowed to retaliate for today's assassination In Qabatia. For FSRN from IMEMC.Org in Palestine I am Manar Jibrin.
LA HAINE
Four nights of rioting in a Paris suburb have followed the deaths of two youths who were thought to have been fleeing the police. Tony Cross reports from Paris.
The bereaved families of Ziad Benna and Banou Troure today turned down an invitation to meet Interior Minister Nicolas Sarkozy who had said that some youths from poor areas are "scum". This, after four nights of rioting in the Paris suburb of Clichy-sous-Bois. Battles between youths and police resulted in at least one tear-gas grenade landing in a local mosque last night – further angering local Muslims. The violence follows the deaths Thursday of the two teenagers who were burnt to death after jumping the wall of an electricity transformer. A third boy was hospitalized. The rioters, and the 500 people who staged a peaceful march on Saturday, believed that the three were being chased by police. The authorities deny this, although they say that a police patrol was in the area to investigate a robbery. The incident has brought to a boil resentment of racism, unemployment and poor living conditions, along with the sort of heavy-handed policing that Interior Minister Nicolas Sarkozy has championed. The minister, who was greeted with a hail of stones on a recent visit to another suburb, promises more repression. He says that the police will track down "gangsters and drug-dealers" who are running a "shadow economy" in the neighborhood. For FSRN, I'm Tony Cross in Paris.
RAILWAY BLOCKADES
Plans for a high-speed railway to connect Italy and France are meeting stiff opposition today. Diletta Varlese has the story.
Thousands of residents of the Susa Valley in northwest Italy strongly oppose current plans to construct a high-speed railway in the region. They say the construction project will devastate the local environment. Geological surveys to test the soil were to begin this morning, but had to called off after thousands of people blockaded survey work and regional train activity. Four train station have been occupied and a general strike supported by local trade unions took place throughout the valley. Piercarlo Cotterchio, president of the Environment Legacy Association in Susa Valley, is at a barricade in Pietrabruna.
(clip)"We're putting up barricades because we expect a serious attack by police. Our intention is to hold out until 5pm since survey tests are only possible during daylight hours."
Police are attempting to dismantle the railway blockades and to disperse protesters occupying rural lands in the valley where the geological tests are to begin. Protesters have announced plans for random railway blockades in the coming days. For FSRN, Diletta Varlese, Italy.
Features
Samuel Alito Nominated to Supreme Court (3:15)
President Bush has nominated 3rd Circuit Court of Appeals Judge Samuel Alito to replace retiring justice Sandra Day O'Connor on the Supreme Court. Senate Republican leaders are welcoming Alito's nomination, and are calling for a fast confirmation, while Democrats are cautioning against hurried confirmation hearings. Abortion rights advocates are also questioning Alito's record. Rhym Katkhouda of the DC Radio Coop reports from Washington, were Bush made his nomination.
The Fallout of Scooter Libby Indictment (3:04)
Lewis "Scooter" Libby will be arraigned on Thursday. Libby resigned as Chief of Staff for Vice President Dick Cheney after he was indicted on 5 charges Friday for perjury and obstructing a Justice Department investigation into a White House leak that exposed a covert CIA operative. There was more fallout over the weekend concerning the indictment, as Democratic Senators have begun calling for the dismissal of White House Deputy Chief of Staff Karl Rove. And, as Mitch Jeserich reports from Washington, some high ranking Democrats in the House are calling for Congressional investigations into both the CIA leak and the White House's use of intelligence.
Bombs Hit New Delhi, Kill 62 (3:15)
A sequence of three bomb blasts ripped through crowded marketplaces in New Delhi on Saturday, killing 62 people and injuring over 200, as shoppers were busy buying gifts for Muslim and Hindu festivals. Two days after the attacks, people are trying to come to terms with the violence, which have been described as the worst attacks in the Indian capital. Indian security analysts are blaming the blasts on Pakistani-supported cross-border terrorism groups, and some doubt has been cast that this could bring a dark cloud on ongoing peace talks between India and Pakistan. From New Delhi Vinod K. Jose reports.
Kashmir to Open Line of Control (2:27)
Despite the three serial blasts in New Delhi, India and Pakistan have agreed to open the line of control in Kashmir at 5 points, to allow the people of Kashmir see and help each other in the aftermath of the October 8 quake. The line of control will be opened starting November 7, a move that has been welcomed in Kashmir. From Srinagar, Shahnawaz Khan has more.
Mexican Government Cracking down on Journalists (2:42)
Mexican President Vicente Fox yesterday accused reporters of failing to inform the public on the government's reconstruction efforts in the areas damaged by hurricanes Stan and Wilma. Federal authorities have said that that tourist zone of Cancun will have made a near-complete recovery by the end of the week. Meanwhile, thousands of families in Chiapas are still trying to cope with the destruction left by hurricane Stan nearly a month ago. As FSRN's Vladimir Flores reports, journalists reporting on irregularities in the distribution of relief aid and inconsistencies in the rebuilding process, are receiving unwelcome attention by government officials.
Rosa Parks Body Lies in Honor at Capitol Rotunda
Over 30,000 people made their way through the Capitol Rotunda today to view the casket of modern civil rights leader Rosa Parks. Parks, is the first woman and only the second African-American to lie in honor at the Capitol, and only the second African American. Senate Chaplain Rear Admiral Barry Black, spoke about Park's legacy.
AUDIO (1:23)
Edward Roybal Remembered
Former LA City Council member and Congressperson Edward R. Roybal was laid to rest today in East Los Angeles. A trailblazer in representative politics, Roybal was the first Latino to serve on the LA City Council since 1881. He then went on to run for lieutenant governor and later for one of the powerful LA County Supervisor seats. In 1954 he won the seat representing the 25th congressional district of Los Angeles. At a memorial service held last night, LA Mayor Antonio Villaraigosa reflected on his relationship with the elder statesman.
AUDIO CUT (:31)
In that spirit, he championed the causes of Latinos, the working-class and the elderly. Long-time Boyle Heights resident Arturo Herrera also attended the memorial service.
AUDIO CUT (:25)
Edward Royabl died of complications resulting from pneumonia last Monday. He was 89 years old.