December 09, 2005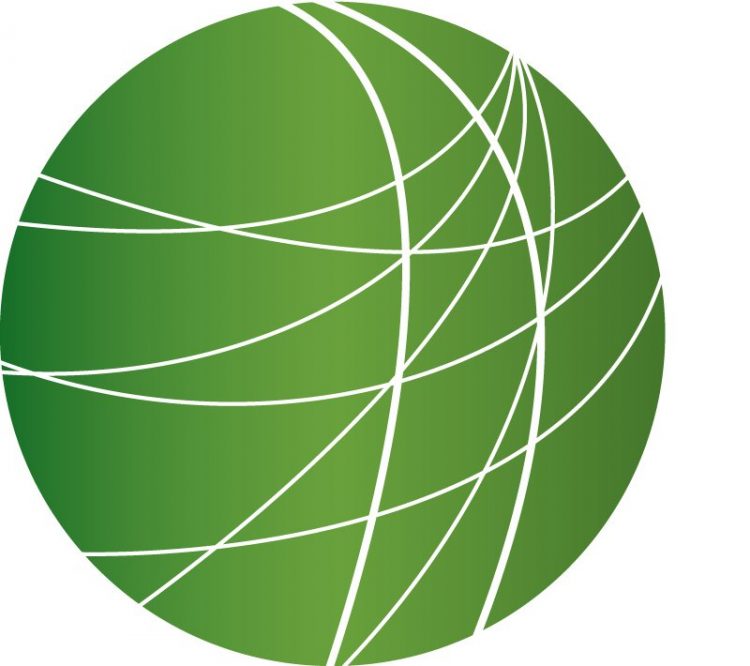 Headlines (5:20)
BULGARIAN TROOPS TO LEAVE IRAQ
Bulgaria's Defense Minister today announced plans to withdraw their forces from Iraq by the end of the year. Bulgaria is expected to recall its soldiers shortly after Iraq's December 15th parliamentary elections.
HAMAS WILL NOT RENEW CEASEFIRE
The Palestinian armed group Hamas said today that the informal ceasefire observed by the group will only last until the end of the month. Hamas' leader announced today at a Damascus rally that there are no plans to renew the current truce with Israel after it expires and warned that Hamas should prepare itself for a new cycle of conflict.
SEVERE FOOD SHORTAGE IN PAPUA
In Indonesia, a severe food shortage in conflict-ridden Papua has recently claimed the lives of 55 locals – according to an official report released this week. From Jakarta, FSRN's Meggy Margiyono reports.
Members of Indonesia's Parliament today condemned the government's delay in providing information about the food shortage in Papua that has left 55 people dead and 112 others in critical condition. Parliamentary leader, Agung Laksono says that the government should have an early warning system in place and is asking the president to explain why the information about the situation took so long to become public. Indonesia's president today sent the country's Social Welfare Minister to visit the disaster area to help distribute aid. Papua is Indonesia's eastern-most province. Pro-independence groups there actively campaign for the separation of the resource-rich island from Indonesia. In addition to the current food crisis, Papua also faces acute poverty and major epidemics of HIV and malaria. From Jakarta, Meggy Margiyono reports for Free Speech Radio News.
CRISIS IN MEXICAN COUNTRYSIDE
In Mexico, small farmers hit hard this year by natural disasters have been pressuring the government this week to deliver emergency economic aid to the countryside. Vladimir Flores reports from Oaxaca.
Earlier this year, Mexico's lower House of Congress approved emergency funding measures to help small farmers cope with losses caused by a severe drought in the north and a hurricane in the south. However, farmers protesting this week say they have not received any of this emergency aid. Angry farmers in Durango rode their horses into the building that houses the state legislature to demand the distribution of funds promised by the Secretary of Agriculture. This year's drought has devastated more than 260 thousand hectares of bean, corn, and oat crops statewide. In the southern state of Chiapas, coffee farmers blockaded the office of the Secretary of Agriculture in the state capital. Hurricane Stan caused an estimated 50 million dollars worth of damage to this year's coffee harvest. In contrast, millions of dollars in federal aid has already been sent to rebuild the upscale tourist zone of Cancun, damaged by Hurricane Wilma.
NEW MERCOSUR MEMBER
Venezuela will formally become a member nation of the MercoSur South American trading bloc today. MercoSur's other full members are Brazil, Argentina, Uruguay, and Paraguay. Some observers have expressed concern that Venezuela's entry into Mercosur could politicize the trading bloc. Venezuela has the largest oil and natural gas reserves in South America.
NO FUJIMORI CANDIDACY IN 2006
In other news from South America, Peru's Electoral Tribunal has ruled that ex-president Alberto Fujimori can not run for another term in the country's April 2006 elections. Fujimori was recently arrested in Chile where he remains in custody awaiting extradition to Chile. He has been accused of corruption and human rights abuses.
BEST BUY CLASS ACTION SUIT
In Labor news, lawyers and workers have announced a lawsuit charging electronics giant, Best Buy, with race and sex discrimination in employment. Grace Turner files this report.
As the holiday buying seasons picks up steam, Best Buy is being charged with race and sex discrimination in violation of both federal and state laws. Attorney Todd Schneider of Schneider and Wallace, says women and minorities are segregated into the least desirable positions, paid less than their white male counterparts and promoted less frequently. Schneider charges that females are tracked into cashier positions and African-Americans are sent to the stock room.
(Schneider]):"You have to understand Best Buy to understand why this is such a problem. Best Buy makes its money by selling electronics and major merchandise. The only position that leads to promotion is the major sales position. If you don't get into a major sales position, you don't get promoted at Best Buy."
Best Buy says it will go through the lawsuit line by line, but initially denies the charges. For Free Speech Radio News, I'm Grace Turner.
Features
Multi-Faith Vigils Held in Toronto For CPT Members Held Captive In Iraq (2:30)
A vigil was held by Christian Peacemakers Teams and the Toronto Coalition to Stop the War yesterday in Toronto, Canada, home of CPT member James Loney- who now sits in captivity in Iraq. People from all faiths, including the Muslim community, attended the vigil, as they continue to pledge support for the release of 4 CPT members and to call for an end to the occupation of Iraq. Supporters came together as news of a 48-hour deadline expansion was set by the CPT's captors in Iraq, and as Ehab Lotayef, a member of the Canadian Islamic Congress, was sent to Baghdad to negotiate for their release. Mostafa Henaway reports from Toronto.
Controversial Patriot Act Provisions Renewed (3:45)
Less than a month before some of the most controversial provisions of the Patriot Act expired, Republican Congressional negotiators have struck a deal to extend the provisions for another 4 years. Civil libertarians and privacy advocates are responding with alarm, as the bill does nothing to address judicial oversight on how the FBI uses its expanded subpoena and surveillance authorities. Mitch Jeserich has more from Washington.
Will Chilean Voters Elect First Woman President? (4:04)
Chilean voters had the polls this weekend for the fourth presidential election since the country's return to democracy in 1990. According to polls, Chile, which is a generally socially conservative country might just is about to elect its first woman president. FSRN's Jorge Garretón reports from Santiago.
Tookie's Fate in the Schwarzenegger's Hands (4:03)
The life of Stanley Tookie Williams now effectively rests in the hands of California Governor Arnold Schwarzenegger. The governor held a private clemency hearing Thursday with lawyers from both sides presenting their case. If the governor grants clemency to Williams, his sentence will be commuted to life in prison. But if he doesn't, Tookie is scheduled to be executed at 12:01 Tuesday morning. Sarah Olson has more from Sacramento.
Australian Government Passes Controversial Welfare Reforms (3:04)
The Australian government passed its controversial new "welfare-to-work" reforms this week, which targets some of the country's most vulnerable people by lowering their welfare entitlements. Those living with a disability will be forced back into the workforce, while single mothers will move to a lower benefit bracket when their youngest child turns 8. The Liberal Party government has not only angered its own members with these new reforms, but the Federal Opposition, the Democrats, as well as welfare and church groups have also criticized it. Cinnamon Nippard reports from Sydney.
Gay Activists Bring Protest to Conservative Doorsteps in Philadelphia (2:00)
Anti-gay and anti-choice activists have become well known for their practice of protesting abortion clinics and gay pride rallies. Now, a group in Pennsylvania has been flipping the script, bringing anti-racist, pro-choice, queer-positive messages to the doorsteps of conservative Christian groups. FSRN's Darby Hickey reports on how this small group of people is making a big splash.