December 15, 2005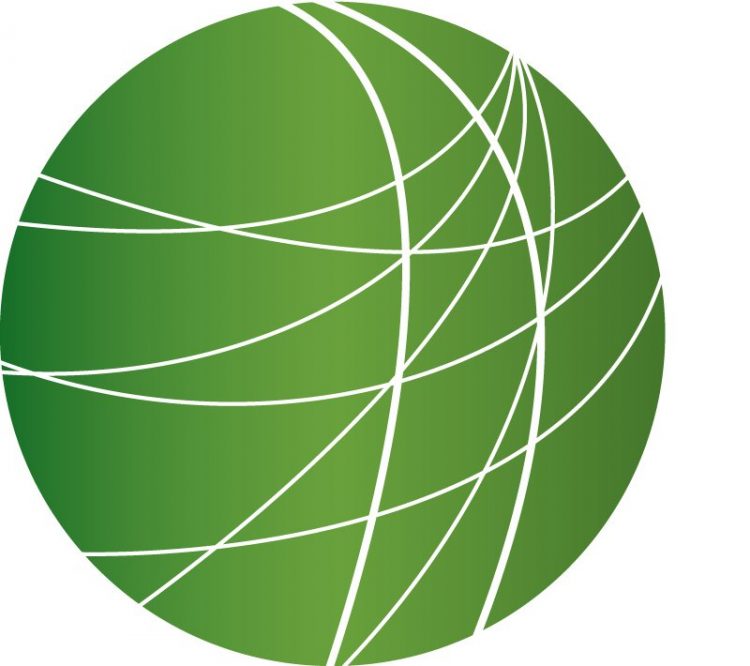 Headlines (5:33)
ANTI-TORTURE AMENDMENT
The White House agreed today to accept Senator John McCain's amendment to ban torture of detainees held by U.S. forces. Darby Hickey reports from Washington DC.
The Bush administration has been resisting the Senate-approved anti-torture amendment, proposed by Senator John McCain. Calling for an exemption from the rule for CIA interrogators, the President was dealt a blow yesterday when the House overwhelmingly passed a non-binding measure in support of the McCain amendment. Now, a compromise has been reached, which Senator McCain and President Bush announced this afternoon at the White House. [McCain clip] Another opponent of the anti-torture amendment, chairman of the House Armed Services Committee Duncan Hunter of California, has yet to indicate if his position on the compromise. For FSRN I'm Darby Hickey in Washington DC.
COLOMBIAN PEACE TALKS
On Friday, Cuba will once again host peace talks between the Colombian government and the second largest guerrilla group operating in the country, the National Liberation Army or ELN. Joseph Mutti has more from Havana.
This is the fourth attempt for both sides to seek common ground in the longest conflict in all of Latin America. The last meeting took place here in Havana three years ago, but ended in failure when the Colombian government suddenly pulled out of the talks. Public pressure in Colombia has forced President Alvaro Uribe to negotiate with both the left-wing ELN guerrillas and the right-wing paramilitary groups, which are considered to be some of the most brutal in the hemisphere. Over the weekend, the government signed an agreement with a sector of the paramilitary United Self-Defense Forces of Colombia to lay down its arms on condition it be granted two seats in Parliament and full amnesty for its crimes. Many analysts are pessimistic about these new talks, saying Uribe is only seeking to gain points from war-weary voters for his re-election in May. In Havana, I'm Joseph Mutti.
ARREST WARRANT IN ARGENTINA
A court in Argentina has issued an arrest warrant for one of the nation's most notorious military captains for human rights abuses committed during Argentina's military dictatorship. Marie Trigona reports from Buenos Aires.
A federal judge yesterday indicted a number of former military and police officers – among them ex-navy captain Alfredo Astiz – in connection with the murder of journalist and political writer Rodolfo Walsh. Astiz is also accused of organizing the police operative to kidnap Walsh on a Buenos Aires street corner and of raiding the writer's house. Astiz is currently in custody and awaiting trial for the kidnapping, torture and murder of political activists during the military junta dictatorship which ruled Argentina from 1976-1983. Astiz is infamous for kidnapping two French Nuns who were later killed, as well as for infiltrating the Mothers of Plaza de Mayo. For Free Speech Radio News I'm Marie Trigona in Buenos Aires.
WAR CRIMES CHARGES
The former Chief of Staff of Israel's military has been charged in a U.S. federal court with war crimes and crimes against humanity. Laila El-Haddad has more from Gaza.
The class action lawsuit was filed against retired General Moshe Ya'alon in a Washington DC court earlier today in connection with hundreds of civilian deaths and injuries resulting from the 1996 shelling of the UN compound in Qana, south Lebanon. Over 100 civilians who had sought shelter from Israeli shelling were killed in the attack, and hundreds others wounded, including U.N. personnel. The suit was filed on behalf of the sole survivor of a 10 member family, among others. As head of Israeli army Intelligence, Ya'alon participated in the decision to shell the clearly marked UN compound at Qana and commanded responsibility for the attack, according to the complaint. The suit follows a complaint filed last week against Avi Dichter, Israel's former intelligence chief, for his role in the decision to drop a one-ton bomb on a crowded residential neighborhood in Gaza City in July of 2002. Fifteen Palestinians were killed and hundreds more injured in the attack. Reporting from Gaza City for Free Speech Radio News, this is Laila El-Haddad.
DUPONT TO PAY RECORD EPA SETTLEMENT
The DuPont chemical company will have to pay out 16.5 million dollars for violations of the federal Toxic Substances Control Act and the Resource Conservation and Recovery Act. The dollar amount includes a record-setting fine of 10.25 million dollars for eight counts of failure to report to the Environmental Protection Agency on the dangers of a synthetic compound used to manufacture Teflon. For over 20 years, DuPont did not disclose data about perfluorooctaonic acid – or PFOA, a toxic chemical compound that has been shown to cause cancer and developmental defects in animal studies. The EPA says the PFOA compound is "very persistent in the environment" and has been widely found in the blood of the general U.S. population. The settlement is pending approval by the EPA's Environmental Appeals Board.
Features
Iraqis In and Out of the Country Vote in Parliamentary Elections (1:40)
Iraqis, including many Sunni who boycotted last January election, headed to the polls in record numbers today to vote in the country's parliamentary election. At least one attack was carried out in central Baghdad's Green Zone, which houses the US embassy. Today was also the third and final day of expatriate voting, and election officials in Amman, Jordan, said turnout was higher than either of the previous two days. David Enders has more.
Hurricane Survivors Fear Congress Will Delay Relief Package (3:30)
The White House announced today it had agreed to a $3.1-billion plan to strengthen the New Orleans levees to withstand a Category 3 storm – although some New Orleans residents say they need levees that will endure a Category 5, like Hurricane Katrina. Fears are also arising that Congress won't finish its Hurricane relief package for those who have been displaced before it takes its winter recess. Mitch Jeserich has more from Capitol Hill.
African Delegates to the WTO Say the Global North Makes Empty Promises (2:07)
The United States yesterday proposed to increase aid for trade funding, an initiative that the European Union matched also by pledging to increase their funding for the development package in this round of the WTO negotiations. Meanwhile, the African delegates, along with trade analysts and observers are charging that the US and the EU are making empty promises. FSRN's Dante Toza spoke with Tanya Van Meelis of the South African Trade Union Confederation.
African Aid to the UK in Form of Health Professionals (2:59)
With a global shortage of trained health professional, a new report issued by Save the Children and medical research charity Medact says poor countries are giving substantial aid to richer countries in the form of trained migrant health professionals, thereby saving the world's rich country's health services from collapsing. Naomi Fowler reports from London.
South Korean Farmers Protest WTO (2:26)
Thousand of South Korean farmers marched on the WTO Ministerial today, demanding access to the closed talks. They walked up to police barricades as a group, regularly pausing to sit and meditate as a form of Buddhist meditation. South Korean farmers have been the most numerous and most organized. FSRN's Aaron Glantz reporting
The Water in Delhi: Privatization and Resistance (3:37)
The World Bank gave India $110-million for the city of Delhi to ensure the management of its water management is handed over to private corporations. FSRN's Vinod K. Jose looks at how the World Bank is pushing its water privatization project, while Delhi's residents are resisting it.
Los Angeles' Bus Riders Union Seeks to Extend Consent Decree (2:56)
The LA-based Bused Rider's Union, or BRU, who advocates for transit-dependent people to get their fair share of transportation dollars, took the city's Metropolitan Transit Authority to court in 1996 for violating bus rider's civil rights. The court battle resulted in a consent decree, but that decree is set to expire next year, and, as Kelly Barnes reports, the BRU is now considering requesting an extension.