January 05, 2006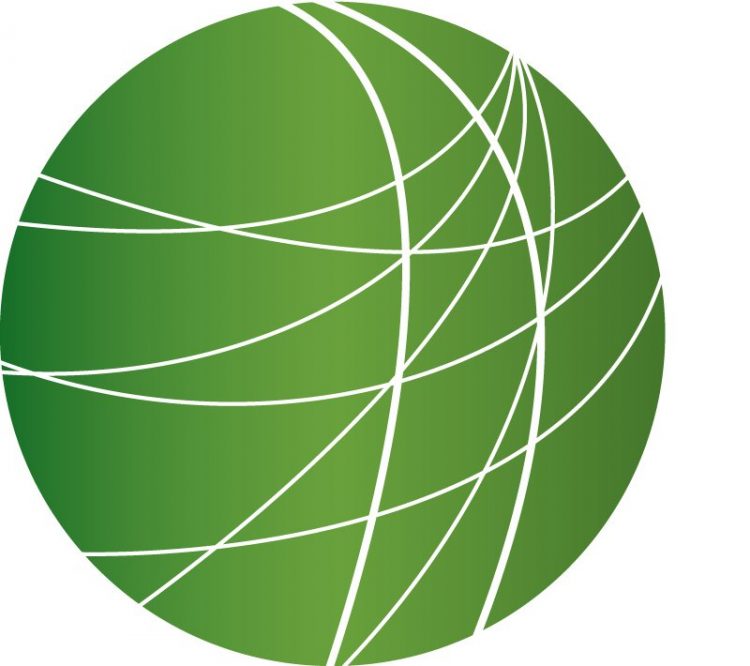 Headlines (6:00)
PADILLA TRANSFER APPROVED
The US Supreme Court has ruled that terror suspect, Jose Padilla, can be transferred to civilian custody, but that ruling will not mean his legal challenge to the president's indefinite detention powers will be thrown out. From WMNF in Tampa, Andrew Stelzer reports.
Padilla, an American citizen, was held for over 3 years without charge on suspicion of planning to explode a radioactive "dirty bomb", but was recently indicted on unrelated charges. The Bush administration had been advancing an argument that if Padilla is transferred from military custody, his pending Supreme Court challenge to Bush's powers to detain American citizens without charge should be thrown out. While the Supreme Court justices overruled last months appeals court denial of the transfer to civilian custody, they said they will consider whether to hear the challenge to Bush's indefinite detentions at a later time. The case is set for review at a private meeting of the justices on Jan. 13th. Padilla now will be brought from a military brig in South Carolina to law enforcement authorities in Miami, where he will face charges that he conspired with Al-Qaeda to commit terrorist attacks overseas. For FSRN, From WMNF radio in Tampa, I'm Andrew Stelzer.
SOUTH ASIA FREE TRADE AGREEMENT
The South Asia Free Trade Agreement, or SAFTA, came into effect this week, lifting trade restrictions among the 7 member South Asian nations. From New Delhi, Vinod K. Jose reports.
The area including India, Pakistan, Sri Lanka, Bangladesh, Maldives,Nepal and Bhutan turned into a free-trade zone on the first day of 2006. Nearly 23 percent of the world's population, that is 1.5billion, lives in the South Asian region, which is just three percent of the world's area. The free-trade pact is considered to be by far the most important decision taken by the seven-nation member South Asian Association for Regional Cooperation (SAARC) during its 20-yearexistence. A South Asian free trade zone was first proposed two decades ago, but the initiative moved slowly because less-developed countries feared they would lose too much revenue from lower customs duties. Proponents of the South Asian Free Trade Area agreement say the treaty will boost international commerce and trade in one of the world's poorest regions. Opponents are apprehensive, saying SAFTA could negatively affect small scale local industries, agriculture and fishing. From New Delhi in India, I'm Vinod K. Jose for Free Speech Radio News.
KELLOGG TO USE GM SOY OIL
Cereal manufacturer, Kellogg, has announced that it will begin usingan oil derived from Monsanto genetically-modified soybeans in a number of its products beginning this year. Although US food manufacturers are typically low-key about their use of GM food in their products,Kellogg is touting the new GM soy-based oil, Vistive, as a low-fat alternative to partially hydrogenated soybean oil. The Food and Drug Administration began to require the labeling of food products containing trans-fats on Jan. 1st. The FDA does not require labeling for genetically-modified ingredients. Kellogg brands include Cheez-it, Pop Tarts, Nutri-grain, and Morningstar Farms.
WTO POSTPONES GMO RULING
A panel of judges appointed by the World Trade Organization has onceagain delayed a preliminary decision on genetically modified crops. Naomi Fowler has more from London.
Many EU countries have been refusing to accept genetically modified crop imports for years; the issue has been the subject of an intense battle of wills between the European Union and GMO-producing United States, Canada and Argentina. Millions of dollars in trade are at stake. The United States has long labeled European Union objections to and restrictions on genetically modified food imports as protectionism; they claim the restrictions violate World Trade Organization rules. But EU objections are based on evidence they say shows Europeans don't want GM food; GM food is labeled in some EU countries, unlike in the US and surveys seem to show that European consumers reject GM foods at levels of around 70%. Deadlines on a final ruling on have been extended ever since the WTO panel of judges was set up in March 2004. The final ruling will now be in March. This is Naomi Fowler in London for Free Speech Radio News.
AUDIT REPORT SLAMS USDA
The Office of the Inspector General of the U.S. Department of Agriculture (USDA) has issued a report blasting the department's negligence to properly oversee field trials of experimental genetically engineered crops. The recently-released audit report found the Animal and Plant Health Inspection Service, or APHIS, has failed to comply with the agency's own operational procedures and even a federal law passed in 2000. APHIS is the agency that oversees biotechnology regulatory functions for the Department of Agriculture.The stinging 75-page document details cases of official negligence and lack of oversight, particularly with respect to monitoring experimental test fields used to grow plants engineered to produce industrial ingredients or pharmaceuticals. The Office of the Inspector General found that APHIS failed to exercise proper control over these test sites, did not conduct the inspections that it publicly stated it would perform, and – in some cases – did not even know the locations of experimental fields. The audit report concluded that the agency's current regulations, procedures and policies "do not go far enough to ensure the safe introduction of agricultural biotechnology".
Features
Ariel Sharon (4:58)
Israeli Prime Minister Ariel Sharon is hanging between life and death today, following a massive brain hemorrhage Wednesday night. Doctors say two out of three patients with his condition die. Until his stroke, Sharon's new Kadima party was expected to finish first in a general election set for March. But now that party's future is uncertain. Sharon's reputation as a hawk made it possible for him to forcibly remove some Israeli settlers in occupied Palestine. He's been involved in every Israeli war since the country's founding: among other things, he directed the 1982 invasion of Lebanon, and was found responsible for a massacre of Palestinians in two refugee camps. Over the course of the last year, he pushed a policy of unilateral disengagement-pulling Israeli settlers out of some far-flung areas, while consolidating Israel's grip on other settlements in Palestine that are also illegal under International law. While Sharon's life may be saved, his exit from Israeli politics seems all but certain—that throws into play not just the future of his Kadima party, but Israel's entire policy toward Palestine. Joining us to discuss the situation is Chris Toensing, editor of the Middle East Report.
Chris Toensing, what does this do to the new center-right party, Kadima, that Ariel Sharon was in the process of building. Can it stand on its own two feet yet?
(audio- 4:58 Interview)
Chris Toensing is editor of the Middle East Report.
Bush on Iraq (2:20)
Today was the bloodiest day in Iraq since elections. Two massive suicide bombings killed at least 130 people, and 5 U.S. soldiers died in a roadside bombing. Last night President Bush, pressed his message that the United States is making progress in the fight against terrorism-he spoke about plans and prospects for reducing U.S. troop levels in both Iraq and Afghanistan. Anastasia Gnezditskaia reports from DC.
Domestic Spying and the Constitution (3:43)
U.S. Representative Edward J. Markey held an emergency town meeting last night at the National Heritage Museum in Lexington, MA. on the issue of the Bush Administration's Domestic Surveillance. This was the first public meeting of it's kind to discuss the ramifications of this practice on our constitutional rights. Chuck Rosina files this report from Boston.
Residents Block Home Demolitions in New Orleans (1:41)
In New Orleans, roughly one hundred organizers and residents of the lower Ninth Ward physically blocked bulldozers to stop the demolition of damaged homes there. There is a court injunction in effect barring such demolitions until a judge rules on whether it is legal for the city to destroy homes without notifying their owners. This morning, Curtis Muhammud of the People's Hurricane Relief Fund confronted a heavy equipment team:
(audio- Curtis Muhammud)
Muhammed arrived on the scene after getting a call from a local homeowner who saw crews removing property from the street. A crowd showed up shortly thereafter, effectively ending demolition for the rest of the day. A class action suit against the planned demolitions has moved from the State to Federal Courts due to its constitutional ramifications. Citizens are demanding the right to be notified about the demolition and removal of their property-they say they have the right to decide whether their possessions are "debris" or not. They say they fear that bodies of loved ones are still in the debris. This is the voice of Ishmael Muhammed at the demolition site:
(audio-Ishmael Muhammud)
A hearing on the status of the legal case will take place in New Orleans City Council Chambers at 10 am tomorrow. A federal court is also expected to issue a decision on the class action suit tomorrow. FSRN reporter Christian Roselund recorded recorded the audio for this story.
Mining Accident (2:16)
Randal McCloy, the only survivor of Monday's explosion at the Sago coal mine in West Virginia, is in critical condition after 42 hours trapped in the mine. Meanwhile, the Charleston Gazette is reporting the U.S. Mine Safety and Health Administration filed 200 safety violations against the mine in the past year. Families of the 12 victims are discussing lawsuits against the company, and elected officials are demand answers about whether the blast could have been prevented. From Washington, DC, Ingrid Drake reports.
Women Say No to War Campaign (2:35)
Today, women across the planet are launching a campaign to pull US troops out of Iraq. The "Women Say No to War Campaign" aims to gather 100,000 signatures of support by International Women's Day on March 8, and deliver the signatures to politicians in Washington DC and elsewhere. Leilani Albano reports.