March 03, 2006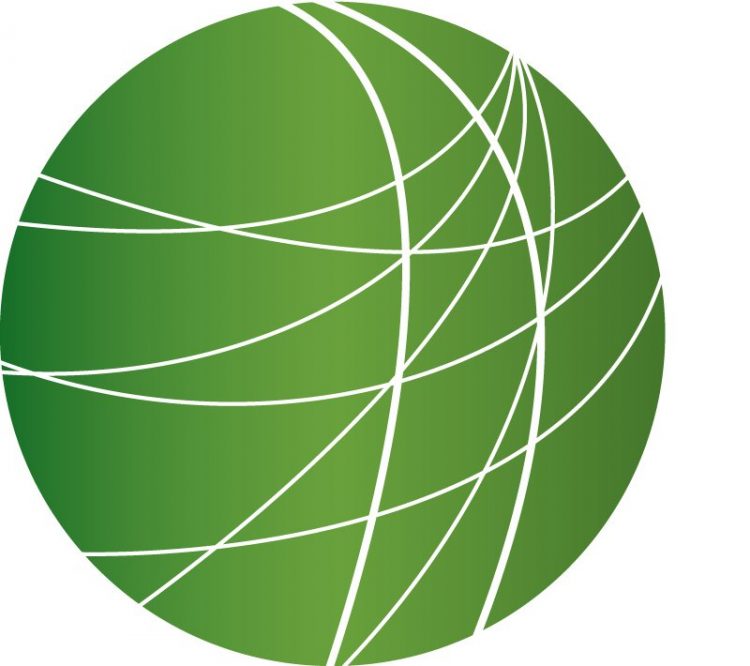 Download MP3
Headlines (5:04)
STATE OF EMERGENCY LIFTED IN PHILIPPINES
Philippine president Gloria Macapagal Arroyo today lifted a week-long state of emergency after security officials assured her that the threat against her government has subsided. Girlie Linao reports from Manila.
Less than two hours before President Gloria Macapagal Arroyo announced the end of the state of emergency, two explosions rocked a commercial district in Manila. No one was hurt and the police said the blasts were too minor to have delayed the lifting of the emergency rule. President Arroyo said she was confident that order has been restored, one week after communist rebels, rightist soldiers, and political opponents allegedly conspired to oust her. While she said the cabal has been broken, she warned she will not hesitate to again take tough actions if her opponents don't stand down. Critics expressed doubts that the lifting of the state of emergency would end the crackdown on the political opposition, leftist groups, and media critical of the government. Street protests without permits are still banned and authorities are continuing to monitor the media for negative reports. Legal experts, the opposition, and civil liberties groups have challenged the emergency rule's legality before the Supreme Court and have vowed to press on with the fight. The high tribunal will hear their arguments next Tuesday. For Free Speech Radio News, I'm Girlie Linao in Manila.
INCREASE IN MAOIST ATTACKS IN NEPAL
This week saw a jump in Maoist attacks in Nepal. Yesterday, rebels bombed an office of the World Food Program, the first time that a UN installation has been targeted. FSRN's Carey Biron is in Kathmandu.
After a moderate lull since highly contentious municipal elections took place here on February 8th, violence has again escalated in Nepal this week. On Saturday and again on Monday, bombs exploded in busy urban centers in the western tourist town of Pokhara, injuring at least 18, many critically. The explosions, which coincided with a visit to Pokhara by the king and queen on Monday, were unusual in their lack of forewarning and their specific disregard for civilian victims. On Tuesday, a day-long clash in a remote western location between insurgents and security forces saw upwards of 40 casualties, although accounts from both sides differ widely. Yesterday, four explosives went off in the southeastern town of Damak, including at the offices of the UN's World Food Program, which overseas food distribution to the country's 105,000 Bhutanese refugees. The unusually cavalier blasts in Pokhara and Damak follow concerted efforts by rebels to ingratiate themselves to the international community. During February, Maoist leadership suddenly gave a spate of high-profile interviews to international media, in what has been seen as an attempt to reemerge as an above ground political force. Carey Biron, Kathmandu.
HAMAS IN MOSCOW AS INCURSIONS CONTINUE IN NABLUS
Hamas leaders are in Moscow today to hold the first high-level talks since their surprise election victory in January. Manar Jibrin reports.
The six-member delegation is meeting with Russian Foreign Minister Sergey Livnov, but not with President Vladimir Putin. Russia has called on Hamas to soften its stance towards Israel and to abide by agreements signed by the former Fateh-led government. Back in the West Bank, a fifteen year old Palestinian boy was killed this morning as Israeli troops, in approximately 30 jeeps, invaded the Al Ain camp, on the western side of Nablus. The city and its surroundings have been subjected to daily invasions for the past week. Nine civilians have been killed and 89 injured since the attacks began Saturday. For FSRN from IMEMC.Org in Palestine, this is Manar Jibrin.
GUANTANAMO NAMES TO BE RELEASED
The Department of Defense has announced that it will release the names of Guantanamo Bay detainees today. The names will be contained within some 6,000 pages of transcripts from the Combatant Status Review Tribunals carried out at the detention facility. The names are being made public for the first time in response to a legal challenge brought by the Associated Press under the terms of the Freedom of Information Act.
SHRINKING ANTARCTIC ICE MASS
Scientists have concluded that the Antarctic ice cap is melting at a much faster rate than previously thought. According to findings published today in the journal Science, the Antarctic ice mass is losing roughly 36 cubic miles each year.
MORNING AFTER PILL IN CT
Connecticut's top attorney has issued a ruling that all pharmacies in the state that serve people covered by state insurance plans must carry the emergency contraceptive, known as the morning-after pill or Plan B. That includes Wal-Mart which, up to now, has not done so. Melinda Tuhus reports from New Haven.
The state insurance plans cover 188,000 state employees, retirees, and dependents. About 20 Wal-Mart pharmacies will be dropped from the state insurance network in two weeks unless the company fills prescriptions for the Plan B contraceptive, which can prevent pregnancies if taken within 72 hours after sexual intercourse. Attorney General Richard Blumenthal issued his legal opinion yesterday: " Wal-Mart can't have it both ways. If it wants to stay in the state insurance program, it has to provide Plan B. That's the law, and we'll enforce the law." Wal-Mart does not carry the drug at most of its pharmacies nationally, citing lack of demand. But critics says its failure to carry Plan B is a response to pressure from religious conservatives, who claim it would increase promiscuity. A spokesman for Wal-Mart says the company will comply with the Connecticut law. For FSRN, I'm Melinda Tuhus, in New Haven, Connecticut.
Features
Blacks and Browns Charge the Government with Human Rights Violations for Hurricane Katrina Response Failure (3:25)
Former FEMA head Michael Brown is calling for Homeland Security Secretary Michael Chertoff to resign. Brown isn't placing all the blame for the catastrophe that followed Hurricane Katrina on Chertoff, and admitted to some of his own failures. But, black and Latino residents trying to rebuild the affected region are charging the government with human rights violations. Leigh Ann Caldwell reports.
New Document Reveals Torture at Guantánamo Bay (2:34)
A Guantánamo Bay detention center government interrogation log posted on the Internet confirms that US personnel inflicted torture and inhumane treatment on Guantánamo detainee Mohammed Al Qahtani. The 84-page record details interrogations during a 6-month period from November 2002 to January 2003, and describes the way in which Al Qahtani was pushed to his physical and psychological limit. Were joined on the line by Bill Goodman, Legal Director for the Center for Constitutional Rights, which represents Mohammed Al Qahtani in a federal court, challenging his detention. Can you talk about how serious these accusations of torture are?
Bush Visits Pakistan and Called the Most Hated Man in the Region (1:24)
President Bush began his visit to Pakistan today, greeted by an explosion near the US Consulate that killed 4, including a US Diplomat in the southern Pakistani city of Karachi. A country-wide strike was observed today to express anger against the cartoon published in several European cities, which is considered blasphemous by many Muslims. Masror Hausen reports.
Papuans Block Freeport Gold Mining Company (3:58)
Massive protests broke out in cities throughout Indonesia after a security guard employed by the US gold mining company Freeport shot three local people, killing one of them. Since last week, Papuan people have been blocking Freeports gold mining, while students in many Indonesian cities have organized protests, calling for an end to the mining operation. Last week, Papuan students in Jakarta attacked and burned Freeport's office in Indonesia, where police arrested 9. A day later, 6 more Papuan students in Jakarta were also arrested at a rally calling for Freeport to get out. From Jakarta, FSRNs Meggy Margiyono reports on peoples frustrations with Freeport Mining.
Police Raid Autonomous Municipality in Oaxaca (3:07)
A tense standoff is underway between government forces and the townspeople of a self-declared autonomous municipality in the state of Oaxaca, in southern Mexico. Approximately 800 heavily-armed police have arrived in the Zapotec town of San Blas Atempa, and continue to guard the town hall building, which has been at the center of a 14 month long struggle for political autonomy. FSRNs Vladimir Flores reports from Oaxaca.
Steel Workers Strike in Ohio (3:25)
One of the Midwest's largest steel producers has locked out all 2,700 hourly employees after a union contract expired earlier this week. AK Steel Works in Middletown, Ohio primarily supplies steel for the automotive and manufacturing industries. Picketers are holding a 24-hour vigil outside the mill as their union leaders plan their strategy for contract negotiations. The success of these negotiations not only impacts the workers, it could also cause a slow down for the automotive industry. Allison Raaum reports.
Guatemala Uncovers Police Archives That Detail Abuses (2:15)
Guatemalans have new hope for clearing up state-sponsored human rights violations, that included prolonged torture, rape, and murder, which occurred during the 36-year long civil war that ended in 1996. Human rights authorities have discovered a massive police archive that dates back to 1902. They say it's the largest of its kind in Latin America, and add that it contains valuable clues about the fate of thousands of victims who were killed or disappeared during the war. Jill Replogle reports from Guatemala.