January 11, 2006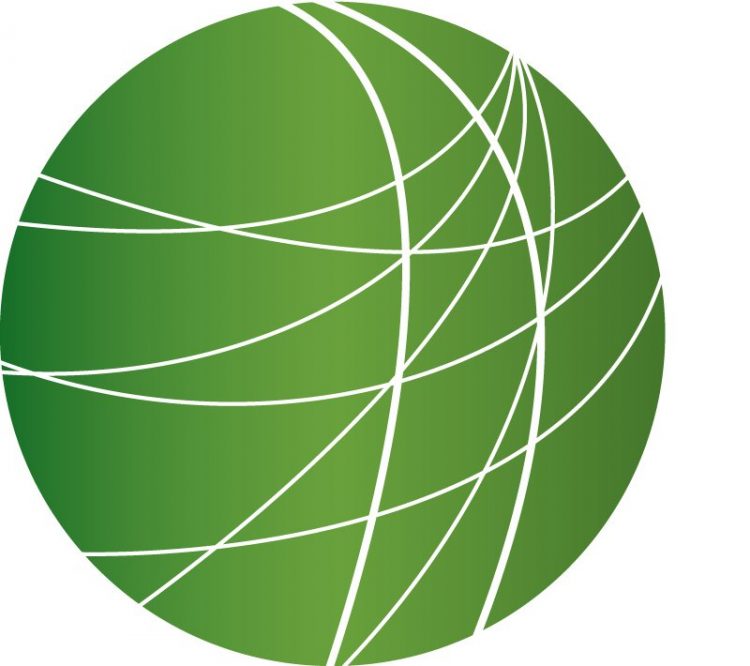 Headlines (5:08)
WEST REACTS TO TEHRAN
The Bush administration and the government of British Prime Minister, Tony Blair, have both made statements indicating that the United Nations Security Council will take up the matter of Iran's decision to resume nuclear activity. This comes the day after Iran angered Western leaders by breaking the UN seals at a nuclear research facility. Even Russia, usually an ally of Iran in international disputes, has voiced concern about the move. Tehran claims the research is to generate electricity, while many Western countries fear the research will be used to develop nuclear weapons. Tony Blair today told Parliament that the British, French, and German Foreign Ministers will discuss the issue tomorrow in Berlin.
FORMER ARGENTINE MILITARY OFFICIAL INDICTED IN SPAIN
A Former Argentine Navy Officer will face trial in Spain for crimes against humanity. The ex-military official worked at Argentina's infamous ESMA clandestine detention center where thousands of activists were tortured and murdered. Marie Trigona reports from Buenos Aires.
A Spanish court has charged a former Argentine navy officer with human rights abuses during Argentina's military regime in the 1970's and 80's. A leading prosecutor argued yesterday that Ricardo Miguel Cavallo should be sentenced to as many as 17,000 of years in prison if convicted. The former navy lieutenant has been charged with genocide, in addition to multiple counts of murder and terrorism. The charges stem from the years when he worked at the ESMA Navy Mechanics School in Buenos Aires, which was used as a clandestine torture center. At least 5,000 of Argentina's 30,000 disappeared were murdered at the ESMA detention center between 1976-1983. Cavallo, in Spanish custody since his 2003 extradition from Mexico, could be tried in Madrid before the end of the year. For Free Speech Radio News, I'm Marie Trigona in Buenos Aires.
DNA CASE AT SUPREME COURT
With the use of DNA evidence increasing while some states are questioning the use capital punishment, a case before the Supreme Court could affect how DNA evidence can be used to exonerate prisoners. Darby Hickey has more from Washington DC.
As the Senate Judiciary Committee Confirmation hearings of Supreme Court Nominee Samuel Alito continued a block away, the current Supreme Court heard oral arguments this morning regarding Tennessee death row inmate who claims DNA evidence proves his innocence. Paul Gregory House was convicted of murder and sentenced to death in 1985, a crime House says he did not commit. A link between House and some evidence at the scene has been called into question by DNA testing, but the prosecution says the evidence is not strong enough to warrant a new trial. Nina Morrison of the Innocence Project, an organization that filed an amicus brief in the case, says the Court's ruling COULD impact how DNA evidence is used to exonerate death row prisoners. (CLIP) On Tuesday, the New Jersey Legislature voted for a moratorium on the death penalty, while last week Virginia Governor Mark Warner announced plans to test DNA evidence to determine the innocence of a man executed in 1992. For FSRN I'm Darby Hickey in Washington DC.
WTO HEARING
The 14 protesters charged with unlawful assembly during the World Trade Organization protests in Hong Kong appeared in court today. FSRN's Dante Toza was at the hearing and files this report.
At today's hearing, the prosecution dropped charges against 11 of the 14 protesters for lack of evidence. The 3 remaining protesters, all Korean farmers, will face trial in March. One is charged with unlawful assembly, while the other two are changed with unauthorized assembly. Both offenses are punishable by a maximum sentence of 5 years in prison. The legal defense team for the farmers say there is evidence that indicates two of the accused were absent from the scene during the time of the alleged offense. The 3 farmers are free to return to Korea after their release on $4000 bail. Pre-trial review is set for Feb 6th and the 3 are due back in court on March 1st. From Hong Kong, this is Dante Toza for Free Speech Radio News.
ISRAEL REJECTS ROBERTSON
Israel has withdrawn support for a proposed Biblical theme park project led by televangelist Pat Robertson. The day after Israeli Prime Minister Ariel Sharon suffered a massive stroke, Robertson said on television that the stroke was a sign of divine retribution for last year's disengagement from the Gaza Strip. The Christian Heritage Center theme park was a tentative project in which the Israeli government was to allocate a sprawling tract of land along the shores of the Sea of Galilee. The televangelist was to lead the effort to raise 50 million dollars for the park's construction. Today's edition of the Jerusalem Post quotes Tourism Ministry spokesman Ido Hartuv as saying, "We reconsidered the deal and realized that we cannot sign with Robertson or anyone who supports his views." Hartuv was careful to leave open the possibility of collaboration with other evangelical groups critical of Robertson's comments.
Features
Alito Confirmation Hearing: Day 3 (4:09)
Samuel Alito has faced the third day of confirmation hearings on Capitol Hill, where he once again defended his decisions during his 15 years on an appeals court, against charges that he often ruled in favor of those in power. Alito has also continued to scuttle questions on his stand on abortion. Yanmei Xie reports from Capitol Hill.
Freezing Weather Affects Quake Survivors in Kashmir (3:27)
Kashmir is facing one of its chilliest winters, with heavy snowfall, while temperatures continue to drop drastically. As Shahnawaz Khan reports from Srinagar, a scarcity of fuels in Indian administered Kashmir's quake zones are adding to the survivors' hardship.
Israel Post Sharon (3:44)
The Israeli political system has under gone an extraordinary shakeup in the last two months, with the country witnessing not only the formation of a new major centrist party, Kadima, but now, the man at its helm, Prime Minister Ariel Sharon, has effectively stepped out of politics due to a stroke. FSRN's Erica Vowles gets this Israeli perspective on what impact Sharon's departure will have on future prospects for peace with the Palestinians.
US Military Testing New Operation in Northern Iraq (3:43)
As suicide bombers continue to target both military personnel and civilians in Iraq, the US military is continuing to implement a new tactic in the country's occupation. A village in northern Iraq is now the testing ground for Operation Verdun, where US military bulldozers are building a three meter tall wall of sand, intended to block entry and exit from Al-Siniyah, and area where US troops have seen high numbers of casualties in recent weeks. Salam Talib and Eliana Kaya have more.
Environmentalists Protests "Climate Conference" (2:53)
Some of the world's biggest polluters met in Sydney, Australia, to kick-off a 2-day conference to discuss global warming. The Asia-Pacific Partnership for Clean Development and Climate, led by the United States, and backed by Australia, also includes India, China and South Korea. Environmental groups are concerned that this new partnership will undermine the Kyoto Protocol, especially because the terms of the partnership do not require member countries to set targets for reducing emissions, and in fact promote so-called clean coal solutions. The new partnership aims to halve greenhouse gas emissions by the end of the century, but as FSRN's Cinnamon Nippard reports from Sydney, environmentalists say this may just be too late.
Santa Cruz New Year's Parade Organizing Infiltrated by Police (3:04)
Recent revelations that plainclothes police officers infiltrated planning meetings for a New Year's parade, has citizens in Santa Cruz, CA infuriated. As FSRN's Vinny Lombardo reports, nearly one hundred people turned out last night at the Santa Cruz City Council meeting to express their outrage.