January 10, 2006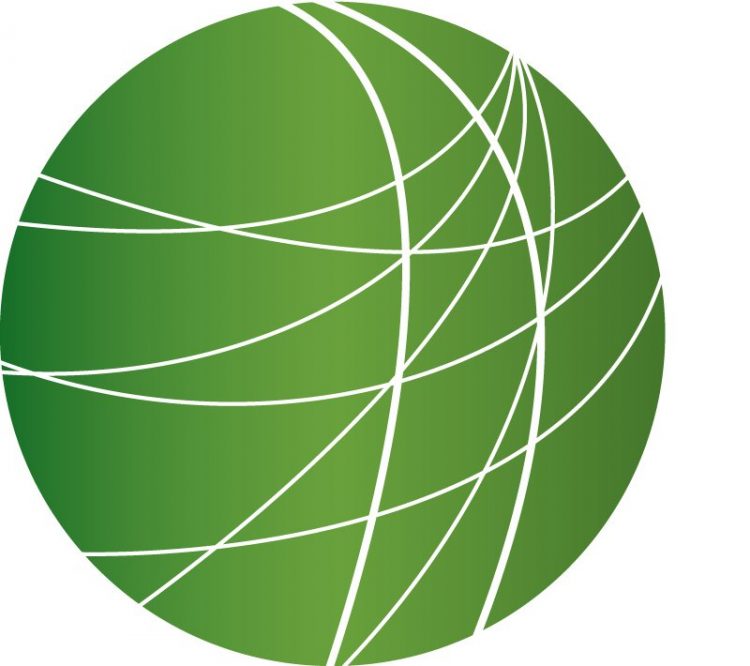 Headlines (5:10)
IRAQ WAR COULD COST TRILLIONS
A new study has determined that the Bush administration's original estimate of the cost of the war in Iraq may be radically lower than the actual long-term cost. Quinn Bowman reports from Washington DC.
Economists Joseph Stiglitz and Linda Bilmes determined that the war may cost up to 2 trillion dollars. The pair included factors the U.S. government has not included in their overall price tag for the war – like the cost of providing health care to injured or maimed soldiers, the increase in the US deficit, the funds needed to recruit new soldiers, as well as the rise in oil prices. Although White House estimated the war would cost between 100 and 200 billion dollars, Stiglitz says that even the study's estimate is a conservative one. [Stiglitz clip] "We assumed only 5 dollars of the increase is due to the war in Iraq. I think a more reasonable number is a substantially higher fraction of the increase in the cost of oil is due to war in Iraq. And if you did that you would end up with a much higher number." The study, which Stiglitz says was purposely conservative in order to stifle charges that he was exaggerating the findings, assumes that US troop levels in Iraq will decrease every year until a full withdrawal in 2010. Report co-author Linda Blimes is a Harvard lecturer while Joseph Stiglitz is the 2001 Nobel laureate in Economics. For FSRN, I'm Quinn Bowman in Washington DC.
LATIN AMERICAN FOREIGN MINISTERS ON IMMIGRATION POLICY
Foreign Secretaries from Central America, Mexico, the Dominican Republic, and Colombia have issued a joint declaration calling for a more pragmatic approach to the question of immigration enforcement. Vladimir Flores has the story.
The Foreign Secretaries are meeting in Mexico City to construct a regional consensus regarding immigration policy. This, after the U.S. House of Representatives passed controversial legislation in December. The bill calls for the expansion of the metal wall along the U.S.-Mexico border and will classify the act of working without proper documentation as a felony. The measure has sparked widespread criticism in Mexico, where the border wall is seen as a symbol of xenophobia and irrational immigration policy. Although exact numbers are unknown, an estimated 4 million Mexicans live and work in the U.S. without legal documentation. Money sent back by workers in the form of remittances is Mexico's second-largest source of revenue. The U.S. Senate is expected to debate the House-approved immigration bill in February.
U.S. TO SEND TEAM TO ETHIOPIAN-ERITREAN BORDER ZONE
The U.S. Ambassador to the United Nations, John Bolton, has announced that the United States will send a delegation to the disputed border region between Ethiopia and Eritrea. The neighboring countries fought a bitter war over the demarcation, which claimed over 70,000 lives between 1998 and 2000. A border agreement was reached in 2002, but Ethiopia has refused to withdraw from Badme, a town awarded to Eritrea. The UN Mission to Ethiopia and Eritrea has issued a number of warnings over the past few months of escalating tensions in the Temporary Security Zone and troop movements have been reported on both sides. Eritrea ordered UN staff of North American and European nationality to leave the border zone in December and grounded all UN helicopter overflights. Both Ethiopia and Eritrea could face sanctions for failure to reduce troops under the terms of a resolution passed in November by the UN Security Council.
POLICE CHARGED IN PIQUETERO DEATHS
Two Argentine police were convicted yesterday of murdering two unemployed activists – or "piqueteros" – during a protest in June OF 2002. Marie Trigona reports from Buenos Aires.
An Argentine court sentenced a police chief and an officer to life in prison yesterday for the 2002 killings of two piquetero activists, Darío Santillan and Maximiliano Kosteki. The two former officers were also charged with attempting to kill another 8 protesters during a police crackdown of a road blockade near the suburban Avellaneda train station. Six other police officers received sentences of 10 months to 4 years in prison for covering up the killings. News footage and photographs helped identify the two at the scene of the homicide and provide proof that police tried to cover up evidence of having used live ammunition against demonstrators. At least 33 people were wounded by lead bullets during the 2002 protest. Piqueteros have staged monthly blockades at the Puerrydon Bridge, the site of the 2002 killings to demand criminal prosecution of the intellectual authors of the police crackdown.
DEATH PENALTY MORATORIUM IN NEW JERSEY
The New Jersey legislature approved a moratorium on capital punishment yesterday. The state will suspend executions while a panel evaluates the use of the death penalty. The commission is due to present their findings in mid-November. Yesterday's vote marks the first time a U.S. state legislature has passed a death penalty moratorium. Previous moratoriums in Illinois and Maryland were ordered by the states' governors. New Jersey governor, Richard Codey, is expected to sign the bill into law within seven days.
Features
Alito Confirmation Hearings: Day 2 (3:52)
U.S. Supreme Court nominee Samuel Alito spent a second day in front of the Senate Judiciary Committee defending his record. Alito faced questions about his decisions during his 15 years on an appeals court, his views on the expansion of presidential power, and his membership in a college organization that advocated discrimination against women and people of color. FSRN's Selina Musuta reports from the hearings in Washington DC.
General Strike Highlight Chaos in Haiti (3:58)
Haiti finds itself in a sea of turmoil, as presidential elections in the troubled Caribbean nation were recently delayed for the fourth time. Business elites have called for UN soldiers in the country to crack down on poor neighborhoods, while a general strike gripped Haiti on Monday. Aaron Lakoff has more from Port-au-Prince.
Journalism Censorship in Iran (3:34)
Iran's Supervisory Board on the Press ordered the closure of a daily newspaper last week, and it banned a new women's bi-weekly magazine. This is the first time the new ultra-conservative Iranian government has ordered the closure of publications since August. Both publications say they will announce plans for the future of their work this week. Iranian Affairs correspondent Saeedeh Jamshidi has the story.
New Orleans Hotels Seeking to Evict Survivors to Make Way for Tourists (3:08)
Four New Orleans hotels attempted to illegally evict displaced residents Monday. The hotels rooms are being paid through FEMA temporary housing vouchers, and Hurricane Katrina survivors worry that while FEMA continues to extend deadlines, more hotels will be attempting to replace evacuees with tourists. Mayaba Liebenthal reports from New Orleans.
Detroit Auto Workers Protests Concession Demands (1:14)
Rank and file United Auto Workers union members are organizing nationwide to fight back wage and benefit concession demands made by giant auto parts maker Delphi and General Motors. Hundreds of workers protested what they call the GM/Delphi assault on the working class at this Sunday's Detroit auto show. Delphi, which filed for bankruptcy late last year, originally demanded 60% in cuts, but in the face of union resistance has since backed off, at least temporarily, in favor of a "consensus agreement" with its unions. But Delphi could still file in bankruptcy court as early as February to void union contracts and pension obligations. If that happens, the UAW could strike – crippling not only Delphi but GM along with it. With one in seven jobs in the US being auto-related, from sales to parts to service and more, these developments could have enormous implications for US workers and the nation's economy. Doug Cunningham spoke with auto workers on Detroit's streets on Sunday, who expressed determination to resist the use of bankruptcy laws to impose what they say are poverty wages.
Broadening Policy to Deputize Local Police to Enforce Federal Immigration Law (3:44)
Yet another city in Orange County, California is considering leveraging local law enforcement resources in targeting undocumented immigrants, as enabled by the Homeland Security Act of 2002. The city of Cypress is proposing to clear the way to deputize local police to enforce federal immigration law. Kelly Barnes was in Cypress last night, where the public had an opportunity to comment on the proposal.