January 20, 2006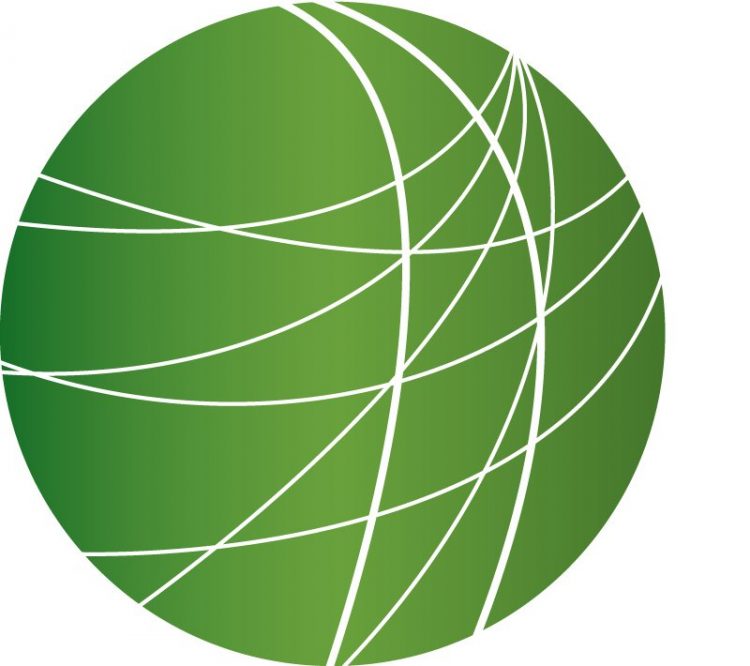 Headlines (5:04)
SHIA ELECTION VICTORY IN IRAQ
Preliminary results are in from Iraq's parliamentary elections. The United Iraqi Alliance, dominated by Shia Muslims, won more seats than any other party, but failed to secure an absolute majority. The Shia religious bloc will likely have to form a coalition government with Kurdish and Sunni factions. Groups alleging fraud have 2 days to challenge the preliminary results.
ALL-DAY CURFEW IN NEPAL
Nepal's king declared an all-day curfew and deployed more than 20,000 soldiers to the streets of the capital city today to prevent a demonstration called by opposition groups. Vinod K. Jose has the story.
Army vehicles with machine guns were stationed across Kathmandu, while thousands of soldiers and police in green and blue marched almost every street, square, and junction. Anybody who broke the curfew was picked up and taken into custody. Nepal's king had imposed a curfew in advance of what was to be today's large, anti-monarchy demonstration. King Gyanendra ordered the arrest of all the leaders and organizers of the rally by last night. Though the monarchy is silent, it is assumed that more than 500 pro-democracy leaders are now in custody. Today the traffic was blocked and movement of civilians impeded by armed police and army. The majority of the country is under the control of Maoist guerrillas. Fearing overthrow, King Gyanendra seized absolute power a year ago. He arrested opposition leaders, and imposed restrictions on the media and civil liberties. He justified his actions by saying a communist revolution is at doorstep. This is Vinod K. Jose for Free Speech Radio News.
DOJ VS. GOOGLE
The internet search engine, Google, is refusing to comply with a Department of Justice request that the company turn over data on millions of internet searches. In Washington DC, Evelyn Caldwell has the story.
On Wednesday, the Department of Justice asked a San Jose federal judge to order Google to comply with a subpoena to hand over information on millions of internet searches and web addresses. The Justice Department is seeking the information under the terms of a 1998 anti-pornography law that the Supreme Court has deemed unconstitutional. Included in the data requests are week-long lists of every Google search made and one million randomly selected web addresses. The government says it needs the information to determine how often porn appears in searches and whether the 1998 Child Protection Act is more effective than internet filters. Google responded yesterday, saying that the Department's demand is overreaching and that the company will continue to resist the request. Google company policy protects personal information, although it says it will comply with government and legal requests. Search engines MSN and Yahoo have already given similar information to the Department. For Free Speech Radio News, I'm Evelyn Caldwell in Washington DC.
VA PRISONER'S FOIA LAWSUIT
Civil rights advocates in Virginia are challenging a state law that restricts prison inmates' access to public records. From Richmond, Catherine Komp reports.
Joseph Giarratano, a Hepatitis C positive inmate at Virginia's Red Onion state prison filed a lawsuit this week to challenge a 1997 Virginia statute that prohibits prisoners from requesting government documents under the state's Freedom of Information Act. Giarratano wanted to know if the treatment he was receiving was adequate, but he was denied the Freedom of Information request seeking copies of the prison's protocol for Hepatitis C treatment. The lawsuit states Virginia is violating the constitutional right to equal protection and the right to access the courts. Michigan, Louisiana, and Texas have similar statutes excluding prisoners from FOIA rights. Several other state, including New Jersey and Ohio, put restrictions on what information a prisoner can request. For FSRN, I'm Catherine Komp.
ANTI-GAY LEGISLATION IN NIGERIA
Nigeria's President has approved a bill prohibiting amorous relationships and marriages between people of the same sex. The government says the intention is to check the erosion of Nigeria's value systems. Sam Olukoya reports from Lagos.
The bill, approved this week, prescribes a five-year jail term with no option of fine for offenders. Nigeria's attorney general, whose office drafted the bill, describes same sex marriage as un-African. The government says the bill is a reaction to the increase of homosexual behaviour in developing countries. Nigeria's gay and lesbian community has grown in recent years. Gay and lesbian organizations held a rally late last year in the federal capital of Abuja to demand equal rights. The rally embarrassed both the Nigerian government and the country's influential, but conservative, Anglican Church. Under the new law, it will be a criminal offense for anyone to hold such a rally. For Free Speech Radio News, this is Sam Olukoya in Lagos.
Features
House Judiciary Members Looks into Bush's Spy Authorization (4:02)
Democratic members from the House Judiciary Committee held an unofficial hearing today on President Bush's authorization of domestic spying without a court order. The hearing comes as the Department of Justice releases its most detailed explanation of why the President could go beyond the 1978 Foreign Intelligence Surveillance Act that requires such surveillance have a court order. Mitch Jeserich reports from Capitol Hill.
Violence Increasing in Sri Lanka (3:49)
It's been nearly 4 years since the Sri Lankan ceasefire declaration offered some hope for peace in the troubled multi-ethnic island nation. However, the threat of conflict between the Tamil Tigers who are fighting for the rights of the minority Tamils and the Sinhalese-dominated central government has never fully disappeared. And in the year since the Asian Tsunami devastated the country's coastal areas, tensions between the two sides have dramatically increased. Next Monday, the Norwegian Government, which has been facilitating Sri Lanka's peace process, will send an envoy to discuss the situation with both sides. The talks, which will take place as killings continue on a daily basis, could determine whether peace will prevail. Rachel Maher and Sam Silva file this report, starting with Jehan Perera, who explains the violent situation currently facing Sri Lanka.
Australians Protest Against West Papuans Placed on Island Detention Center (3:01)
It's been two years since forty-three West Papuans arrived in the far north of Australia after traveling by canoe for 5 days across the Torres Strait. The group of forty three men, women and children, comprised of West Papuan Independence activists and their families, have fled persecution from the Indonesian military, and strung a banner across their canoe accusing Indonesia of genocide. West Papua, a former Dutch colony that was taken by Indonesia in the 1960's after a sham referendum, has seen an influx of big corporations mining resources like gold and tin – and West Papuans have been persecuted ever since. The Australian government has flown the asylum seekers to Christmas Island, it's offshore detention center, despite protests from the Greens and community groups, who say there is no reason to remove these people from the mainland. Cinnamon Nippard has more from Sydney.
Violence against Poor Haitians Continues (3:41)
Haitian voters are scheduled to head to the polls on February 7 to elect a new leader, almost two years after the US, French, and Canadian-sponsored coup d'état toppled then-President Jean-Bertrand Aristide. As FSRN's Aaron Lakoff reports from Port-au-Prince, violence against the poor continues in the nation's capital.
FBI Error Leads to Targeting Wrong Person (2:31)
Because of errors at the Federal Bureau of Investigation, Portland lawyer Brandon Mayfield was arrested in connection with the 2004 Madrid train bombings, that killed 191 people. A recently released report from the Office of the Inspector General details the FBI's mistakes. FSRN's Julie Sabatier has more from Portland, Oregon.
Farewell to Washington Editor Mitch Jeserich (2:30)
As we close our newscast today, we also say goodbye to Mitch Jeserich as Washington Editor. Mitch has worked with our editorial team for over 2 years. On behalf of the entire team here at FSRN, we would like to thank you for all your hard work and wish you the very best in the future. Let's hear back from some of Mitch Jeserich from Washington DC.