February 16, 2006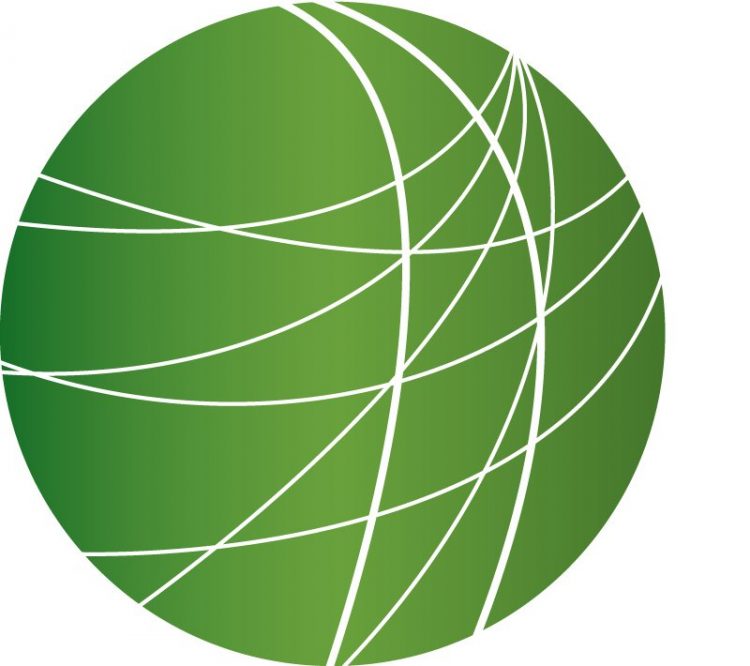 Headlines (6:15)
PREVAL DECLARED WINNER IN HAITI
Early this morning, Rene Preval was declared the winner of last week's presidential election in Haiti. He rose above the 50%-plus-one margin necessary to avoid a runoff after tens of thousands of blank ballots were removed from the official tally. Preval will be the first elected president to take office since the 2004 ouster of Jean Bertrand Aristide.
NEW OFFICE TO INVESTIGATE CRIMES AGAINST JOURNALISTS IN MEXICO
In Mexico, a federal office charged with investigating crimes against journalists will begin work today. This, amidst a national scandal in which leaked recordings of telephone conversations between a powerful textile magnate and a state governor demonstrate an apparent complicity of the state in attempts to silence an outspoken journalist. Vladimir Flores reports from Oaxaca.
(phone audio)
In recordings leaked to the press this week, the governor of Puebla jokes in obscene language with a powerful businessman about the ordered detention of journalist, Lydia Cacho. The scandal has grabbed national headlines just as the federal government opens a new office to investigate crimes against journalists. The new office will expand similar work that began at the state level last September. The National Human Rights Commission describes 2004 and 2005 as "the dark years" of Mexican journalism, and says that crimes against media workers (including threats, intimidation, and assassinations) have increased by 60 percent during the government of President Vicente Fox. Vladimir Flores, FSRN, Oaxaca.
BOLKESTEIN DIRECTIVE PASSES EU PARLIAMENT
The European parliament has passed a revised version of the controversial Bolkestein directive on creating a free market in services. It's supposed to oblige employers to observe working conditions and pay rates in the country that they operate in, rather than their workers' country of origin … but not everyone's convinced. Tony Cross reports from Paris.
After two hours of voting on hundreds of amendments, the Euro MPs agreed the plan by 391 to 213. The text's supporters say that it will open markets and reduce red tape. And they claim that they've accepted changes that will protect workers' rights. Services, such as health-care and security, are excluded from the provisions. But French Socialists, who voted against, say that sectors like water and education aren't protected and that there's no provision to harmonise different countries' laws on services. The uproar caused by the original directive helped lead to a no vote in France's referendum on a proposed European constitution and European trade unions continued protests this week. The plan now has to go to the European Commission and member-countries for review. A final vote in the European parliament will probably take place in the fall. For FSRN, I'm Tony Cross in Paris.
INCREASED FUNDING TO IRANIAN OPPOSITION
Secretary of State Condoleezza Rice has requested $75 million from Congress in order to fund internal opposition to the rule of religious leaders in Iran. This funding will support TV and radio broadcasting into Iran, student exchanges as well as labor unions and human rights groups. Anastasia Gnezditskaia reports from Washington, DC.
In today's hearing on international affairs budget proposal, Condoleeza Rice laid out the State Department's plan concerning Iran. "We will be asking in a supplemental request an additional $75 for democracy programs in Iran. Perhaps the biggest problem that we face is the policy of the Iranian regime which is a policy of destabilization of the world's most volatile and most vulnerable region." Senator Sam Brownback, a Republican from Kansas, praised the initiative as the "absolutely right move at this point in time." Martin Indyk, a former Clinton administration official and an expert on the Middle East, said that U.S. aid to democratic forces within Iran will cause mistrust within their bases of support and could, therefore, be counter-productive. For Free Speech Radio News, I am Anastasia Gnezditskaia in Washington, DC.
LA STATE LEGISLATURE ON DISPLACED VOTING RIGHTS
Two bills to make it easier for Louisiana's displaced persons to be able to vote passed through the state's legislature on Wednesday and are expected to be signed into law. A version of one of the bills that passed had been voted down on Monday, causing a group of black lawmakers to walk out of the special legislative session called by the Louisiana governor. Christian Roselund has more.
Louisiana Governor Kathleen Blanco is expected to sign into law SB 22 and HB 12, two bills that will allow voters who registered by mail to be able to vote absentee and also set up satellite voting centers in ten parishes. Lawmakers say that the intent of these bills is to enable those displaced to vote in local elections where they lived before the storm. Both bills were proposed by New Orleans lawmakers, where as of January, there are three hundred thousand fewer people living than last July. HB 12 had initially been defeated, triggering a walkout by the Louisiana Black Caucus, but an amended version of the bill passed on Wednesday. Governor Kathleen Blanco told local press this week that she couldn't say that the effort to keep the displaced from voting was not racially motivated. Joe Cook, executive director of ACLU-Louisiana, which lobbied for both bills, explains the importance of these measures. (sound Cook) "If you make it onerous, if you put up barriers to vote, many people won't exercise their right to vote. People have already been through too many changes we should not disenfranchise them on top of that." For FSRN, I'm Christian Roselund.
NEWMONT AGREES TO SETTLEMENT IN POLLUTION CASE
The American mining company, Newmont, agreed today to pay $30 million dollars to Indonesia as part of an out-of-court settlement. The company had been facing a civil case in Indonesia which sought $133 million in damages for pollution in the North Sulawesi province. While today's settlement will end the civil trial against the company, an executive will continue to face criminal charges for his alleged role in the improper disposal of toxic waste.
Features
United Nations Alleges Human Rights Violations at Guantanamo Bay (4:27)
A team of legal experts organized under the United Nations has found that the US is in violation of international human rights laws that they are obligated to follow at the Guantanamo Bay Prison in Cuba. The US says the so-called war on terror is only bound by humanitarian law and is not applicable to international human rights laws. But, after meticulous examination of the International Covenant on Civil and Political Rights and the UN Convention Against Torture, a team of legal experts say that under current international law, the prison at Guantanamo Bay is unacceptable. Manfred Nowak is the UN's Special Rapporteur on Torture.
Congress Continues to Slam Hurricane Katrina Response Failure (3:11)
"Stay the course and take action." That's what members of Congress are saying about government response to Hurricane Katrina. Leigh Ann Caldwell reports from Capitol Hill, where Congress members continue to offer a blistering critique of disaster relief efforts.
Biloxi, Mississippi: The Forgotten Survivors of Hurricane Katrina (3:53)
Residents living near the waterfront in Biloxi, Mississippi are facing enormous obstacles to rebuilding their lives after Hurricane Katrina – and the difficulties that they have been facing have been largely drowned out by reports focusing on New Orleans, although the eye of the storm actually hit east of the Louisiana coast. As FSRN's Andrew Stelzer reports, an independent no-strings attached aid distribution and community center has been evicted by the city, in what residents say is a move driven by pressure from developers, and a city government that believes the area's demographics are due for a change.
Exxon-Mobil Breaks Revenue Records, But Niger Delta Communities Getting Poorer (2:44)
US oil company, Exxon-Mobil, recently announced an unprecedented net income of over $36 billion for 2005. About a fifth of the company's oil exploitation is done in Nigeria's Niger Delta region – where Exxon-Mobile's oil output and profit is on the rise. But, as FSRN's Sam Olukoya reports, in contrast to Exxon-Mobil's record-shattering revenues, Niger Delta's local communities are getting poorer.
Study on Logging Causes Nationwide Backlash (3:09)
A study of the effects of salvage logging on forest re-growth in Oregon has caused nationwide backlash. The federally financed study had its funding suspended last week, sparking a national discussion of the delicate relationship between science and policy. FSRN's Julie Sabatier reports from Portland, Oregon.
Peltier's Lawyers Ask for Re-Trial (2:13)
Native American AIM activist Leonard Peltier's attorneys are fighting for his release in Missouri's 8th District US Court of Appeals, for a possible re-trial, posing a legal challenge to the US Government's right to have prosecuted Peltier in the first place. Peltier was convicted in 1977 for the murder of two FBI agents on the Pine Ridge Reservation in 1975. Robin Carneen has more.