February 06, 2006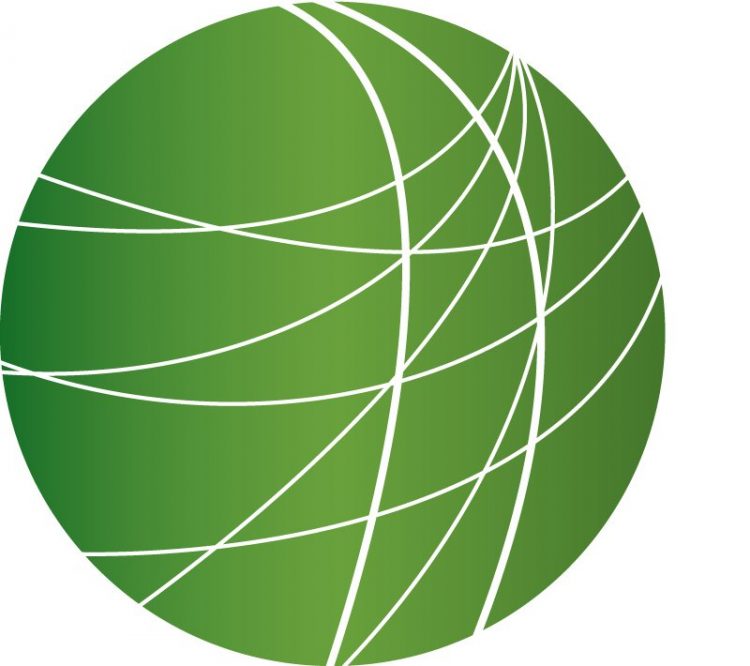 Headlines (5:04)
DOOMED FERRY OWNER'S OFFICE ATTACKED
Family members of victims of the Egyptian ferry accident today stormed the offices of the company that owned the ship. Egyptian police reportedly used tear gas to disperse the crowd of angry relatives. Families complain that little information has been shared with them about the identities of survivors, victims, and missing people. Although just under 400 people were rescued, some 1000 are believed to have died when the ferry sank into the Red Sea early Friday morning.
PLANS FOR NEW PALESTINIAN GOVERNMENT
Two weeks after their electoral victory, Hamas officials are holding talks in Egypt today to plan the future Palestinian government. Manar Jibrin has the story.
During the meeting in Cairo, Hamas is expected to weigh the possibility of forming a coalition government that includes the outgoing Fatah party. Hamas leaders met with President Mahmoud Abbas on Saturday to discuss the composition of the new government. President Abbas agreed to convene parliament on February 16th, which would be the first step in the process of forming a new government. Hamas won the majority of seats in what will be the new Palestinian Parliament, displacing the long- ruling Fateh party, which has been increasingly implicated in corruption scandals. Just yesterday, the Palestinian Attorney General, Ahmed al-Moghani, announced that $700m worth of aid has gone missing. Mr. Moghani is carrying out an investigation into alleged corruption. This controversial declaration came as the Palestinian Authority is expecting an urgent aide of $300 million by the donor countries. Israel's acting Prime Minister has said he will continue to work with president Abbas, provided he does not co-operate with Hamas or allow Hamas to control the Palestinian government. For FSRN, from IMEMC.Org, this is Manar Jibrin.
PRESIDENTAL ELECTIONS IN COSTA RICA
Costa Rican voters cast their ballots yesterday in a presidential election. With 80% of the votes counted, the two top contenders are virtually neck-in-neck. The pending free trade agreement with the U.S. known as CAFTA has been an issue in the run-up to the elections. Leading candidate and multi-millionaire former president, Oscar Arias, supports the free trade agreement. The other top contender, Otton Solís, has called for a re-negotiation of the treaty. Costa Rica has yet to ratify CAFTA.
HAITIAN ELECTIONS
Voters in Haiti will head to the polls tomorrow in the first presidential election since the 2004 ouster of President Jean Bertrand Artistide. Tuesday's election comes after multiple delays. No polling stations will be open in the country's largest poor neighborhood, Cite Soleil, which is known as an Aristide stronghold.
COUNTRYWIDE SHUTDOWN IN NEPAL
Yesterday, Maoist rebels in Nepal imposed a seven-day countrywide shutdown, ahead of municipal elections scheduled for Wednesday. From Kathmandu, Carey Biron reports.
The shutdown this week forces the closure of schools, factories and shops, and keeps both public and private transport off roads. Before dawn on Sunday, government officials seized around 500 buses and other vehicles in an attempt to force the owners to continue plying roadways. While scattered rogue buses did drive usual capital routes this morning, they were more expensive and were accompanied by armed riot police. Much of the rest of the country reportedly remains completely crippled. With both Maoist forces and opposition parties boycotting Wednesday's elections as an attempt by the King to validate and cement his rule, most severely affected have been those few candidates still running. Two contenders have already been killed, while bombs have been blown up at the houses of many others. This weekend, ten out of 13 unopposed winners in eastern Nepal hurriedly fled over the border into India on a security-related "pilgrimage". With less than half the number of candidates as there are open seats, government officials have reportedly been placing candidates in "safe houses" – so they won't drop out of the race. Carey Biron, Kathmandu.
AI REPORT ON GUANTANAMO
Amnesty International released a report today on the conditions of around 500 men detained without charge at the US Naval base at Guantanamo Bay. From London, Naomi Fowler has the story.
The report contains the testimonies of former detainees and their relatives, which build up a grim picture of life in Guantanamo Bay. To this day, some families do not know the whereabouts of their loved ones, or even if they are alive. The testimonies detail the ongoing hunger strike and numerous suicide attempts; all allegations of ill treatment have not been independently investigated and organizations like Amnesty International have yet to be allowed access to Guantanamo Bay. Amnesty International has made a number of demands of the US government today; they want the US to publish a list of all those detained by the US in Guantánamo and elsewhere; to try all Guantánamo detainees in a court of law or release them; to close Guantánamo and open up all US detention facilities to independent scrutiny; and for all allegations of torture and ill-treatment of detainees in US custody to be investigated. This is Naomi Fowler in London for Free Speech Radio News.
Features
Attorney General Defends Eavesdropping to Skeptical Senate Judiciary Committee (4:33)
Attorney General Alberto Gonzalez testified before the Senate Judiciary Committee today, in defense of warrant-less wiretapping on US citizens. Gonzalez called the controversial practice crucial to combating Al Qaeda, and within the limits of the Congressional powers given to the President. But many Democrats now question why he didn't seek Congressional approval for absolute clearance. Leigh Ann Caldwell has more from Capital Hill.
President Bush Proposes $2.8-trillion Budget to Congress (2:25)
President Bush proposed a $2.8-trillion budget to Congress today for fiscal year 2007. The budget would reduce funding for non-security domestic programs, such as Medicare and food stamps, extend most of his tax cuts, and boost defense spending. Yanmei Xie has the story in Washington DC
The Case Against Internet Wire Tapping (3:46)
As Attorney General Gonzalez testifies in Washington, the nation continues to be embroiled in internet surveillance scandals, including the government subpoenas of Google, Microsoft, and Yahoo search records. People in the U.S. are critical of digital surveillance. However, as high profile spying cases claims top headlines, civil liberties advocates are working hard to stop another government program designed to make it easier for law enforcement officials to spy on citizens. Sarah Olson has more.
Jordanian Reactions to Prophet Mohammed Cartoon Depiction (3:19)
World leaders are calling for calm today, after demonstrators in Lebanon and Syria set fire to Danish and Norwegian diplomatic missions over the weekend, in protest of a Danish cartoon depiction of the Prophet Mohammed. Protests have also taken places in Iran, Iraq, Indonesia, Egypt, Palestine, Kashmir and beyond – including in Afghanistan where at least 4 protestors have been killed in clashes with police. Meanwhile, Muslims in Jordan were divided in their response to the cartoons and the protests that ensued. While some see it as a form of protecting religion and barring the West from mocking Islam, others view it as a haphazard response that will only deepen the rift between East and West and instill hatred and misunderstanding. Oula Farawati has more from Amman.
Orange County Activist Pursuing First Amendment Civil Case (4:04)
Costa Mesa Mayor Allan Monsoor is now under investigation by the City Attorney's office for his actions during a contentious public comment segment of last month's city council meeting where the issue of deputizing police officers to enforce Federal immigration law was discussed. An Orange County immigrant rights activist, who was arrested during the public comment period, is pursuing a first amendment civil case against the City. Kelly Barnes has more.
Mumia Abu Jamal Commentary: Free Leonard Peltier (1:35)
Today marks the 30 year anniversary of the incarceration of American Indian Movement member Leonard Peltier. Peltier was charged and eventually convicted for the death of an FBI agent during a shoot-out at the Pine Ridge Reservation in 1975. Amnesty International has called Peltier a political prisoner, while Peltier maintains his innocence. In this essay, FSRN Commentator Mumia Abu Jamal reflects on the support that is need to Free Leanord Peltier.