August 22, 2006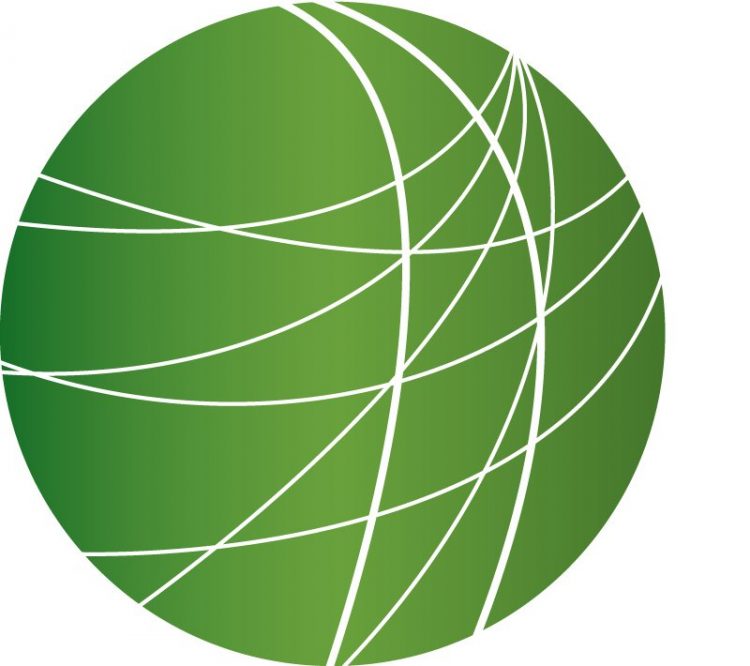 Headlines (5:57)
11 CHARGED IN UK TERROR PLOT
Eleven people in Britain made their first appearances in court today facing charges over the alleged plot to bomb twelve transatlantic airliners traveling from the UK to the US. From London, Naomi Fowler reports:
Anti-terrorist police have been unusually public about the evidence they say they have against the eleven accused; they've described bomb-making equipment and so-called martyrdom videos of the type left by one of the London subway bombers. Police have until tomorrow to charge another eleven people still in custody or request an extension to the time they can be held without charge under new anti-terrorism powers. All those appearing in court today are British citizens; despite that, the Communities Secretary, Ruth Kelly is to call for a 'mature' immigration debate and 'a new honest debate about integration and cohesion in the UK.' She says the terrorist alert has 'changed the landscape' with regards to immigration. The government is facing their lowest popularity ratings for 19 years with 72% of those polled believing that government policy has made Britain more of a target for terrorists. This is Naomi Fowler in London for Free Speech Radio News.
MILITARY OPERATION IN NIGER DELTA
Twelve people, including an oil worker, have been killed during a shoot out between militants and soldiers in Nigeria's Niger Delta region. Sam Olukoya reports from Lagos.
Ten of the victims are militants while the other two are a Shell worker and a soldier. The incident happened only a few days after President Olusegun Obasanjo ordered Nigeria's military to apprehend the militants behind the growing cases of kidnaping of oil workers in the oil rich region. "Wherever we find hostage-takers now, we will hunt them down," the president said. Militants in the Niger Delta have chosen to disrupt oil exploitation in an effort to draw attention to the plight of local communities who they say are denied a share of oil proceeds. Some people fear the unrest in the Niger Delta will escalate with the government's determination to seek a military solution. The Niger Delta is a difficult water logged terrain with thousands of highly vulnerable oil installations. For Free Speech Radio News, this is Sam Olukoya in Lagos.
POST-ELECTORAL VIOLENCE IN D.R. CONGO
The European Union will send some 400 troops to help quell post-electoral violence in the Democratic Republic of Congo. Fighting broke out on Sunday after the announcement of a run-off between President Joseph Kabila and his rival, the former rebel leader Jean-Pierre Bemba.
RICE SUPPLIES CONTAMINATED BY GMOs
US supplies of long grain rice have been contaminated with a genetically engineered variety not approved for sale, according to the Secretary of Agriculture. Matt Kaye reports from Washington DC.
The genetically-engineered rice in question is manufactured by Bayer Cropscience of Germany. Secretary of Agriculture Mike Johanns said the company has told USDA and the US Food and Drug Administration that the experimental rice poses no threat to humans or the environment…but independent groups like the Center for Science in the Public Interest are furious USDA's not doing more to prevent introduction of un-approved genetically engineered crops into the nation's food supply. Johanns says USDA's Animal and Plant Health Inspection Service – APHIS – does not know how the rice entered the food supply. (sound) "Because the GE line of rice in question was regulated, I have directed APHIS to conduct an investigation to determine the circumstances surrounding the release, and whether any violations of USDA regulations occurred." USDA'S own investigators concluded last year that contamination by genetically modified crops is far more rampant than previously thought and proper measures have not been taken to isolate experimental fields from conventional crops. In response to the genetic contamination of rice supplies, Japan has banned all US long grain rice shipments and the EU has urgently requested more information before making any decisions. Matt Kaye, Washington DC.
CHICAGO IMMIGRATION STANDOFF
Today marks one week since immigrant rights activist Elvira Arellano and her 7 year old son sought sanctuary in a Chicago church from immigration authorities who are looking to deport her. Arellano spoke this morning on WBAI's Wake Up Call. (sound) The Immigration and Customs Enforcement Agency, also known as ICE, says there is no right to sanctuary in a church under US law, and there is nothing preventing Arellano's arrest. However, the Associated Press reports that a government official said agents have decided against entering the church to remove Arellano, saying it gives her no more of a priority than any of the other 500,000 people ICE is looking for. Arellano is calling on President Bush to put a moratorium on deportations until a comprehensive immigration reform is passed.
Features
Iran Responds to UN Security Council Initiative Package (2:10)
Iran formally responded to a U.N. Security Council incentive package that would benefit the country if it suspends its uranium enrichment projects. Iran says that it's now ready to negotiate – but the response does not signal a move from the Tehran government to end their enrichment program. However, without disclosing details, Iranian officials told Reuters News Agency that Iran will offer a "new formula" to end the nuclear conflict. FSRN's Selina Musuta reports from Washington, DC.
Health Care Advocates Say Bush's Initiative Fall Short (3:38)
President Bush traveled to Minnesota to promote his health care initiative which includes greater health transparency for consumers. Meanwhile, demonstrations held around the country are reminders that nearly 46 million people don't have health insurance in the U.S. Washington Editor, Leigh Ann Caldwell, reports.
Thousands of Workers on Strike in Oaxaca as Call for Resignation Grows (4:03)
The capital of the southern Mexican state of Oaxaca remains tense as a popular movement calling for the resignation of the governor has been met with over two weeks of violence. Bus service has been suspended for the second day in a row due to blockades scattered throughout the city. Last night, police convoys roamed through the city streets firing on camping demonstrators and journalists. The state's Attorney General today called the organization behind the popular rebellion an urban guerrilla. Vladimir Flores reports from Oaxaca City.
Human Rights Report Cites Increase in Israeli Violations on Palestinians (2:24)
With an ongoing closure in place in the Gaza Strip and the West Bank, Palestinians have faced an increase in abuse and attacks by Israeli forces. The 700 existing checkpoints have been supplemented by additional, temporary checkpoints across the Palestinian territories, and movement between towns has been severely restricted. FSRN's Saed Bannoura reports from Palestine:
Trouble Continues in Sri Lanka (4:01)
Violence and unrest continue in Sri Lanka. Security officials defused a powerful bomb today in a busy marketplace, which was planted on a bicycle near the capital of Colombo – just hours after President Mahinda Rajapakse had set terms for a truce with the Tamil Tiger rebels. The president has said his government is ready to consider any initiative incorporating a clear and explicit commitment to a comprehensive and verifiable end to hostilities to be made by rebel leader Velupillai Prabhakaran. Battered after a week of heavy fighting, Jaffna still remains cut off from rest of the island with thousands of residents displaced. Ponniah Manikavasagam reports from the northern town of Vavuniya, Sri Lanka.
Community Gathers for Oregon Radio Barnraising (2:00)
Workers, families, and community organizers gathered in Woodburn, Oregon to help build a low-power radio station for Pineros y Campesinos Unidos del Noroeste (PCUN), a tree-pickers and farm-workers union. The station was built with assistance from the Prometheus Radio Project, a national group that supports and builds community stations around the world. FSRN's Julie Sabatier reports from Woodburn, Oregon.