February 08, 2006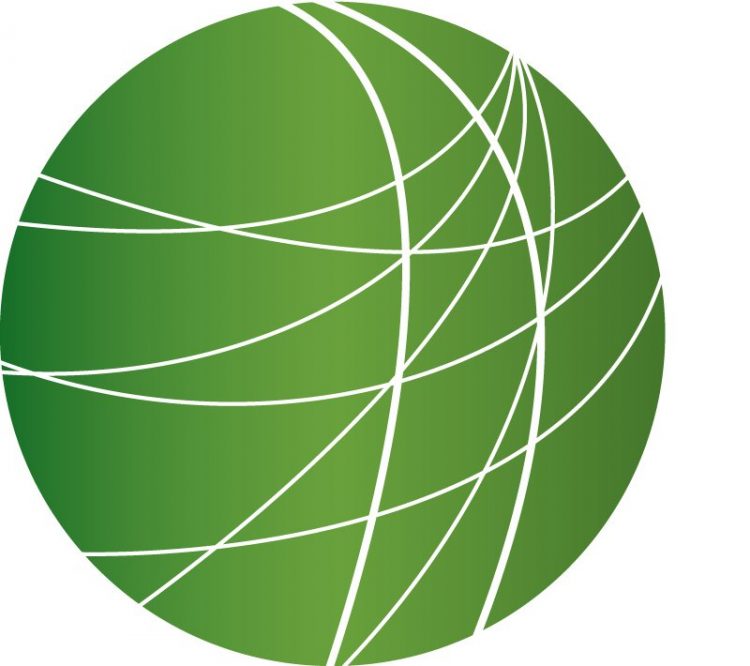 Headlines (5:11)
ASBESTOS LEGISLATION GOES TO DEBATE
Legislation to set up a $140 billion trust fund to pay those made ill by asbestos cleared its first hurdle when Senate Democratic Leader Harry Reid reversed course and removed his objection to debating the measure. The bill would pay asbestos victims from a privately supported trust fund in exchange for halting all asbestos-related court cases. Supporters say the proposal would speed relief to people sickened by exposure to asbestos. Opponents say the trust fund would be drained by claims and taxpayers would end up footing the bill. Senator The debate is expected to take place over the next two weeks.
NEW DELHI PROTESTS OF ANTI-MUSLIM CARTOONS
Indian riot police fired tear gas and water cannons yesterday at hundreds of Indian students protesting the publication of cartoons of Prophet Muhammad in European newspapers. From New Delhi Vinod K. Jose reports.
India is home to more than 250 million Muslims, making it the second most Muslim populated country after Indonesia. News of Danish cartoons lampooning the Prophet Muhammad ignited protests in Delhi beginning on Monday. Yesterday, Members of the Muslim community came out in hundreds in Delhi and protested in front of the Danish embassy. The protesters burned Danish flags and chanted slogans. They also decried the US, its occupation in Iraq, Israel and its war with Palestine. The protest in Delhi was organized by the youth organizations of the community. Police fired tear gas and arrested at least 12 student leaders. Tomorrow, Muslims are celebrating Muharam, a celebration of the martyrdom of Syed Hussain who fought a millennium ago against an imperialist ruler in Karbala in today's' Iraq. The following day, Muslims in India are Ccalling for a major rally in Delhi after the Friday prayers. From Delhi, this is Vinod K. Jose for FSRN.
ARGENTINE STRIKES TURN VIOLENT
Striking oil workers stormed a police station, killing a police officer and injuring 15 others to free a jailed union leader in the Argentine province of Santa Cruz. The government sent some 300 national guardsmen to disperse protestors in response to the clash. Marie Trigona has more from Buenos Aires.
The clashes erupted in the Patagonian City of Las Heras, as more than 200 oil workers tried to free a union leader who had been detained on Monday. Witnesses say that protestors surrounded the police station, trying to overrun the building by throwing rocks. Security forces fought them back with tear gas and rubber bullets. Authorities have yet to determine whether the police officer died from a bullet wound or injuries during the fighting. The violence erupted at the start of the third week of a strike by workers seeking tax exemptions for low-wage earners who work for the Spanish-owned Repsol-YPF and Vintage Petroleum Inc., a small U.S. company. The workers had blocked a key national highway throughout the Patagonian province. Interior Minister Anibal Fernandez formed a Crisis Committee made up of national border guards and federal police to control protestors.
CHINESE EDITOR BEATEN BY POLICE DIES
A Chinese Press Editor who was beaten by police died. Dante Toza has more.
Taizhou Evening News Deputy Editor Wu Xianghu has died from injuries he sustained when over thirty police beat him four months ago. The assault came the day after Wu's newspaper published an article charging traffic police were collecting illegal fees. Taizhou Evening News reported that the head of the city's traffic police confronted Wu, demanded an apology in print, then summoned over 30 police officers on-duty and charged into WU'S office.   While beating him, the police officers allegedly threw Wu down five flights floors of stairs. Wu's liver was reportedly injured. HE underwent a liver transplant two weeks ago, and died last week. No one has been charged with his assault. Reporters without Borders, an international journalists' organization, is demanding that Wu's killers be brought to trial. For FSRN this is Dante Toza from Hong Kong.
Haitian Elections
UN troops mobilized helicopters, trucks and even mules today to recover ballots from remote areas as Haitians await results of long-delayed presidential and legislative elections. Following yesterday's vote, election workers counted ballots by candlelight late into the evening. Delays crippled polling stations and enraged voters. At least four deaths were reported, but authorities say the balloting was largely free of violence. An international observer says turnout was high, although no official figures were available. While early results are trickling in, the final outcome may not be known for days. Front-runner Rene Preval is closely rivaled by businessman Charles Henri Baker and Leslie Manigat, who was president for five months in 1988 until the army ousted him. If no candidate wins a majority in the first round, the top two finishers will compete in a March 19 runoff.
Features
Lobbying Reforms Hit Capitol Hill (3:38)
Both Senate Democrats and Republicans are pushing slightly different lobbying reform packages to an oversight committee. Democrats unwilling to work with Republicans on a compromise version are uniting behind a proposal that focuses on enforcement of lobbying guidelines. Leigh Ann Caldwell has more from Capitol Hill.
Katrina Survivors March in Washington (2:28)
As thousands of their fellow Hurricane Katrina survivors are being put of hotels today as FEMA subsidies expire, over 500 former New Orleans residents rallied on Capitol Hill. The march and rally are set to culminate with hearings by Democratic members of the House this afternoon – and tomorrow more actions are planned. Darby Hickey reports from our DC Bureau.
Ashoura Festival: Test for Iraqi Security Forces (2:33)
Iraq's higher education minister escaped unharmed Wednesday from a car bomb attack on his convoy that slightly wounded three of his bodyguards, according to a ministry spokesman. Security has been heightened across Iraq for the Shiite festival Ashoura, which ends Thursday. The celebrations, which mark the seventh century death of revered Shiite saint Imam Hussein, have been targeted in the past two years by Sunni Arab bombers who have killed more than 230 people. This year's celebrations will be a further test for Iraqi security forces, as US troops have turned over the security of Najaf and Karbala, the two holiest cities in Shiite Islam, to Iraqi troops. David Enders files this report with Salam Talib.
Paper Pulp Mill Scandal Threatening Uruguay-Argentina Diplomatic Relations (4:07)
It has been almost a year since the new Uruguayan government, led by Tabare Vazquez from the left-wing Frente Amplio party, assumed power. Many Uruguayans, hopeful that the Part represents the country's majority, are celebrate their new government – but many are disturbed with the turns the administration has taken. Since July of last year, a considerable controversy has sparked over the installation of pulp mills in Uruguayan city of Fray Bentos – a move that residents in both Uruguay and neighboring Argentina, have protested, citing serious environmental concerns. Although the two countries are attempting to resolve the matter diplomatically, it is now likely that the subject will reach the International Court of Justice in the Hague to be resolved. Asli Pelti has more.
People Power Brewing the Philippines (3:58)
As President Bush reaffirms his commitment to the war on terror, the impacts of this war are rippling from Afghanistan, to Iraq, to the Philippines. In July 2002, the Philippines became the second front of the war on terror as 4,000 U.S. troops fought suspected Al-Qaeda cells and trained the Philippines Armed Forces in counter-terrorism offensives. Five years later, the Philippines Armed Forces are now using these tactics against ordinary citizens. A recent report by a Filipino human rights alliance states that 10,000 civilians suffered from harassment, displacement, torture or murder in 2005 alone. Some Filipinos believe they are living in a state of undeclared martial law under current President Gloria Macapagal-Arroyo. As FSRN's Jen Soriano reports, another popular uprising might just be brewing.
Local Activists in New York Call for Resolution on Darfur Genocide (2:35)
High school students and local activists in New York stood outside the US mission to the United Nations today and demanded a resolution to stop the genocide in Darfur, Sudan. Rebecca Myles files this report.