February 13, 2006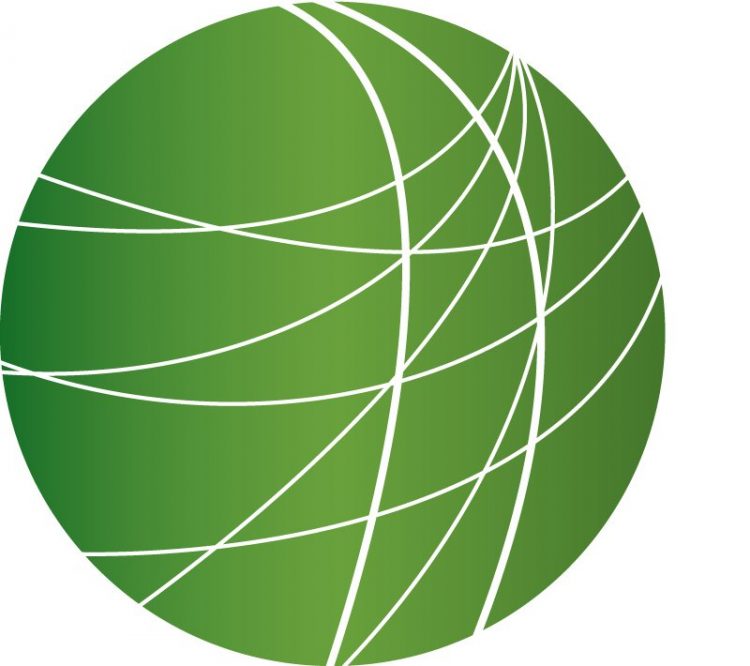 Headlines (4:53)
CLOSELY-CONTESTED NOMINATION OF PRIME MINISTER IN IRAQ
Ibrahim al-Jaafari has been nominated by Iraq's ruling Shia coalition to stay on as Prime Minister in the newly-elected government. His nomination yesterday defeated the other leading candidate by just one vote.
US ROCKET KILLS 2 IN PAKISTAN
Another US rocket landed in Pakistan over the weekend. Masror Hussain reports from Islamabad.
Two civilian women were killed and five children injured in the troubled North Waziristan region on Saturday when one of the four rockets fired from Afghanistan hit their nomadic shelter, four kilometres from the border. There are still unconfirmed reports that US planes intruded into Pakistani territory and bombed a village in Sulemankhel. Witnesses in the area say US-led allied troops fired rockets after Taliban fighters fired 18 mortar shells at one of their posts. In Kabul, US military spokesman, Lt. Mike Cody, confirmed the Saturday attack but said there were no reports of casualties on either side. In a briefing today, the Foreign Office in Islamabad strongly reacted to the latest incident involving cross-border firing and damage to civilian life and property in Pakistan…but incidents of US rockets landing in Pakistan are on the rise. Saturday's incident was the third in the last six weeks. For Free Speech Radio News, Masror Hussain, Islamabad.
UN REPORT ON GUANTANAMO
The conclusions of an 18-month United Nations inquiry reportedly call for the immediate closure of the Guantanamo Bay detention center and the prosecution of those accused of torturing detainees. David Enders files this report.
The UN Human Rights Commission draft report says the US should put the more than five-hundred detainees at Guantanamo on trial or release them. The US government argues that it can hold "enemy combatants" – the new legal term which has been given to the prisoners – for as long as it likes, regardless of whether there is evidence to charge them, in order to prevent them returning to the battlefield to carry out attacks against US troops. It is much the same argument that has been made to justify lengthy detentions without charges in US military prisons in Iraq, where thousands more are detained. The report, a copy of which has been obtained by London's Daily Telegraph, equates the force feeding of hunger-strikers and certain interrogation techniques carried out against detainees, with torture. Bill Goodman is the legal director at the Center for Constitutional Rights, which has long advocated for the release of Guantanamo detainees. "The operation at Guantanamo totally disregards international law and disregards international norms of humane behavior and often what goes on is torture." The full report is scheduled for release on Wednesday. In New York, I'm David Enders for FSRN.
FRANCE MISPLACES 30 TONS OF ASBESTOS FROM WARSHIP
India's Supreme Court today ruled that the French aircraft carrier, Clémenceau, must be examined by a commission of naval officers to see if it is safe to be dismantled in an Indian ship breakers' yard. This, after France's Defence Ministry admitted yesterday to misplacing 30 tonnes of the asbestos that is supposed to have been removed from the ship. Tony Cross reports from Paris.
The French Defence Ministry claims that 115 tonnes of asbestos were cleared out of the Clémenceau, before it was sent off on its final, controversial, journey to the Indian state of Gujarat. But now the ministry says that only 85 tonnes arrived at the centre where they were to be buried. Embarrassed officials say that maybe the paper-work was wrong … or maybe the missing material has been misappropriated. Environmental campaigners Greenpeace accuse the French navy of lying when it claims that all but 45 tonnes of asbestos were removed before the Clémenceau set off. They say that there are between 500 and a thousand tonnes on the carrier… and that it's a danger to the lives of the Indian workers who will dismantle it. India's Supreme Court today ordered a committee of retired naval officers to be set up to examine the aircraft-carrier to see if it can enter Indian waters. It said that a previous panel of experts, which reported today, was too deeply divided and had failed to answer a number of questions. French President Jacques Chirac is due to visit Delhi next Sunday. For FSRN, I'm Tony Cross in Paris.
ARSONISTS TARGET CHURCHES IN ALABAMA
A fire set this weekend in a Baptist church is the latest arson in a string of recent blazes in rural Alabama, where a total of ten Baptist churches have been burned in the past 2 weeks. Investigators say there is no racial pattern to the crimes, as churches with both black and white majority congregations have been targeted. Unlike the 9 previous fires, Saturday's blaze was set in broad daylight.
Features
Chertoff Announces Plans to Reform FEMA (4:07)
Department of Homeland Security Secretary Michael Chertoff announced plans today to reform the Federal Emergency Management Agency (FEMA), one day after a report released by House Republicans placed blame on Chertoff for many of the failures in Hurricane Katrina response. Meanwhile, members of a Senate Committee heard testimony that FEMA mismanagement contributed to wide scale ab! use and fraud of government funds in Katrina's aftermath – and one Senator called for FEMA to be dismantled. Washington Editor Leigh Ann Caldwell has more on these developments from Capitol Hill.
Homeless in New Orleans: Judge Paves Way for Mass Hotel Evictions (2:38)
Thousands of Gulf Coast families displaced by last fall's hurricanes will become homeless today as FEMA quits paying for hotel rooms for a second group of evacuees. A federal judge in New Orleans denied a temporary restraining order this morning to stop the evictions, although many of the promised FEMA trailers have not yet arrived. Christian Roselund has more from New Orleans.
Haitians in the Diaspora Reflect on Canadian Role in Their Nation's Destabilization (4:31)
At least one person was killed and 4 injured in Haiti today, when United Nations troops opened fire on demonstrators. Protestors have largely paralyzed the nation's capitol of Port-au-Prince, and managed entry into the hotel where election authorities have announced the results of last week's vote – popular candidate Rene Preval was expected to win in the first round, but authorities now say there will likely be a run-off to decide the beleaguered nation's new leader. A coup d'etat toppled Haiti's democratically elected government nearly 2 years ago, and as the anniversary approaches, Haitians in the diaspora are reflecting on the role that Canada has played in destabilizing their country. Aaron Lakoff has more from Montreal.
New Yoricans Denounce FBI Raids in Puerto Rico (3:06)
The FBI raided half a dozen private homes and business in Puerto Rico on Friday, as part of an investigation into what they say was a plot by the Boricua Popular Army, or Macheteros, to carry out terrorist acts on private interests and the general public in Puerto Rico. No one was arrested in any of the raids, leading activists to denounce the FBI actions as intimidation of the Puerto Rican pro-independence movement. We're joined on the line by Vicente "Panama" Alba, a Puerto Rican pro-independence activist in New York, where a demonstration is planned tonight. For more information, you can email him at panamaalba2@yahoo.com
No Child Left Behind Negatively Affecting Native American Children (2:46)
President of the National Indian Education Association, Ryan Wilson, delivered the annual State of Indian Education address today. As Yanmei Xie reports from Washington, Wilson says declining funding and intrusive mandates imposed by the No Child Left Behind Act are impeding the advancement of Indian education.
Hyatt Hotel Housekeepers Protest New Rule (3:27)
More than 100 housekeepers have been protesting outside San Diego's downtown Hyatt Hotel daily for the past week-and-a-half, calling for the corporation to rescind a recent change in policy. Miles Ashdown reports on the new rule that Hyatt housekeepers are calling unsafe and inhumane.