February 21, 2006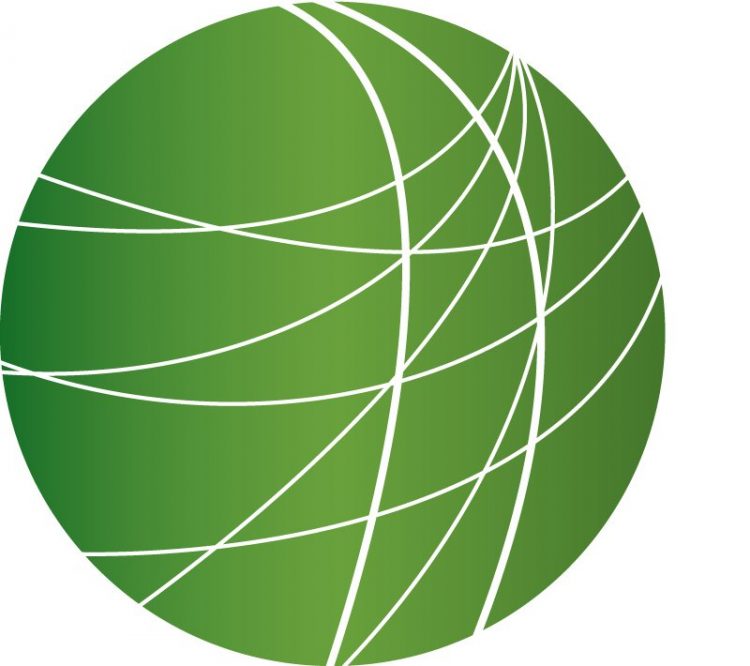 Headlines (5:18)
SUSPECTED WAR CRIMINAL EXTRADITED TO THE HAGUE
A Bosnian Serb accused of leading a paramilitary group that killed dozens of Muslims during the Bosnian war has arrived from Argentina at the U.N. war crimes tribunal in the Hague. Zoran Culafic reports from Belgrade.
Bosnian Serb, Milan Lukic, has been transferred today to the International Criminal Tribunal for the former Yugoslavia in the Hague. Lukic was arrested last year in Argentina after almost seven years on the run and is now facing several charges of war crimes. The UN Court indictment states that during the 1992-1995 Bosnian war, Lukic led a paramilitary group known as "The Avengers" or "White Eagles," which worked with local police and military units to spread terror. The paramilitaries are blamed for the murders of at least 100 Bosnian Muslims. The UN Tribunal charges against Lukic include beatings, mass executions and barricading groups of Bosnian women and children into houses that were then set on fire, while anyone trying to escape was shot dead. Last year, Lukic was convicted for the murder of 16 Muslims in 1992 and sentenced in absentia by a Belgrade Criminal Court to 20 years in prison. In that case, Muslim men and women were kidnapped from a bus, and their bodies later thrown into a river. For FSRN, I'm Zoran Culafic in Belgrade.
RUMORS OF THE ARREST OF ANOTHER WAR CRIMES SUSPECT
As we go to air, a number of news outlets are circulating unconfirmed reports that top Serbian war crimes suspect, Ratko Mladic, has been located and arrested. Mladic is wanted for crimes against humanity, including the 1995 Srebrenica massacre. The government of Serbia and Montenegro has denied rumors of the arrest.
SECTARIAN FIGHTING IN EGYPT
Egyptian police arrested 15 people today suspected of participating in sectarian clashes in a village outside Cairo. Ursula Lindsay has the story.
Fighting broke out yesterday between Muslims and Coptic Christians in the village of Al Ayat. Eleven people were injured and several buildings set on fire. The violence reportedly erupted when Muslims objected to Christians renovating a building. The Muslims believed the building was being turned into a church. Egyptian law requires special government authorization to build churches. Christians, who make up about 6% of Egypt's population, consider this law discriminatory. The clashes in Al Ayat are just the latest instance of sectarian tension in Egypt. On February 18, sectarian fighting broke out in a village in Southern Egypt, where Muslims accused local Christians of burning copies of the Koran. Also, last October, Muslims rioted in Alexandria over a play staged in a church that allegedly insulted Islam. For FSRN, I'm Ursula Lindsay in Cairo.
KASHMIR ROUND TABLE
The moderate faction of All Parties Hurriyat Conference, the main alliance of Separatist groups in Kashmir has declined to attend the Kashmir round table conference scheduled for this weekend. Shahnawaz Khan reports.
The round table conference called by Indian Prime Minister Manmohan Singh is the first of its kind in which a cross section of people from Kashmir, including mainstream, as well as the separatist groups, have been invited. The hardline faction of Hurriyat Conference had already declined to attend the Kashmir round table Conference. On Monday, even the moderate faction of Hurriyat Conference rejected the invitation. The moderate faction of Hurriyat Conference has been one of the key supporters of the peace process and the first to enter into a dialogue process with India. Announcing the decision, Mirwaiz Umar Farooq, Chairman of the moderate faction said the time was not yet ripe for such a conference, as India has not taken concrete steps to resolve the dispute over Kashmir. The round table conference loses much of its importance with the refusal of the both factions of Hurriyat Conference to attend it. For Free Speech Radio News, I'm Shahnawaz Khan.
BUSH IN COLORADO ON ENERGY TOUR
President Bush paid a visit to the National Renewable Energy Laboratory in Colorado today as part of his cross-country energy tour. However as Maeve Conran reports from Colorado, the administration's current talk of commitment to renewable energy is out of step with recent budget cuts.
After the State of the Union address, in which President Bush said Americans were "addicted to oil", the Bush administration has been touting the benefits of renewable energy. However, Bush's visit today to the National Renewable Energy Laboratory in Golden Colorado, the premier lab in the U.S for researching renewable energy technologies, comes just weeks after $28 million was cut from the labs budget. George Douglas spokesperson for the NREL. "What the lab did to make up that $28 million was cut money wherever possible, delayed or canceled some subcontracts, that is contracts with industry and academia outside to do research and then ended up still with not enough money to keep everyone employed, and so we had to lay off 32 people on February 7th." The lab announced on Monday that $5million in funding would be restored by the Department of Energy, which will allow them to reinstate the 32 workers. However, they are still facing a budget deficit of $23 million. For FSRN, this is Maeve Conran in Boulder, Colorado.
Features
Supreme Court to Hear Abortion Case
The Supreme Court has announced it will revisit a partial birth abortions case, which involves 3 federal appeals courts decisions which ruled that the newly enacted Partial Birth Abortion Act is unconstitutional because it does not take the mother's health into account. The Bush administration has strongly urged the Supreme Court, with its two new Bush appointees, to take the case up immediately, and the court will hear the case later this year.
Two Cases Could Roll Back the Clean Water Act (4:03)
In other news from the Supreme Court: Justices heard two cases today that could roll back the Clean Water Act. As Leigh Ann Caldwell reports, the environmental protections in question could impact a wide range of waterways in the United States.
Report Issues State of Minority Voters (2:04)
A report detailing the state of minority voters using research and testimonials is set to be released today. National civil rights organizations hope that this report will urge Congress to renew the Voting Rights Act of 1965, which prohibits discrimination in voting practices or procedures because of race, color, or language. Selina Musuta reports from Washington, DC.
Michael Morales Executed Delayed in California (2:32)
California Death Row inmate Michael Morales was set to be executed early this morning for a 1981 rape and murder. But legal appeals and debates delayed his execution to 7:30 PM Pacific Time tonight. FSRN's Christina Aanestad reports.
Report Condemns France's Human Rights Abuses (4:27)
France's human rights record has been condemned in a 200 page report released by the influential Council of Europe. Exposing police brutality and overcrowded and unhealthy prisons, the Council of Europe's human rights commissioner, Alvaro Gil-Robles was particularly shocked by the prison conditions, saying that, except for Moldova, he has not seen worse facilities. His report follows a plea by ten inmates last month in which the men asked for "the reintroduction of the death penalty" for themselves, in an expression of desperation over their living conditions. From Paris, Khaled Sid Mohand reports.
Palestinians Face Travel Restrictions (2:50)
Acting Israeli Prime Minister Ehud Olmert declared Israel's intention to keep six of its largest West Bank settlement blocs, and retain all Jerusalem as a step towards setting Israel's permanent border. The move comes as unilateral separation procedures take place which impose the restriction of freedom of movement against Palestinians in the West Bank. FSRN's Minar Jibreen has more.
Local Enforcement to Control Pirate Radio (3:47)
New Jersey has become the second state in the nation to institute criminal penalties for broadcasting a radio signal without a license, or aiding and abetting those broadcasts. While pirate radio operators have no voice in the debate, and media monopolies push the bills, Florida legislators passed a similar law in 2004. But putting enforcement in the hands of local authorities may lead to disputes between the states, and as Andrew Stelzer reports from Tampa, the laws themselves may do nothing to stem the tide of pirate radio stations.