March 02, 2006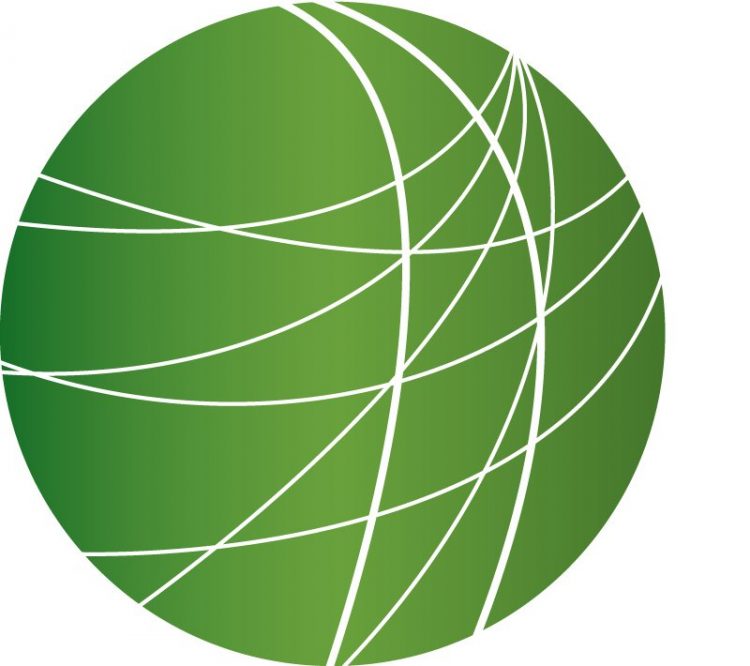 Headlines (5:08)
PATRIOT ACT RE-AUTHORIZATION
The Senate has virtually assured the re-authorization of the USA Patriot Act. The bill has been locked in Senate debate since mid-December. Democratic Senator Russel Feingold from Wisconsin opposed the measure to the final vote. While some lawmakers agree the bill is not perfect, they say the new version includes sufficient civil liberties guarantees to pass both the Senate and the House of Representatives. The new version will put a 4 year limit on controversial provisions and exclude libraries from Patriot Act enforcement. Recipients of National Security letters will be able to challenge their case in court after one year. The House is expected to hold a procedural vote next week.
U.S./INDIA NUKE DEAL SEALED
President Bush and Indian Prime Minister Manmohan Singh announced today that their nations have reached agreement on a landmark nuclear deal. Our correspondent Vinod K. Jose reports from New Delhi.
The ground-breaking nuclear deal between the United States and India has passed its second hurdle today. Now, President Bush will take the agreement to the US Congress and to the Nuclear Suppliers Group. The deal will require the United States to change a law that prohibits the sharing of nuclear technology with any other country. But today President Bush was confident that Congress will approve the deal. "Congress has got to understand that it is in our economic interest that India have civilian nuclear power industry to help take the pressure off the global demand for energy." Under the terms of the accord, the United States will share nuclear fuel with India to help power its fast-growing economy, even though India won't be made to sign the international non-proliferation treaty. Bush's visit has been greeted by protests all over India. More than 2 million people have hit the streets in over one thousand protests throughout the country. Many of these mobilizations were called by India's influential leftist and Muslim organizations. From New Delhi in India, this is Vinod K. Jose for FSRN.
BOMB EXPLODES OUTSIDE OF U.S. CONSULATE IN KARACHI
Ahead of President Bush's visit to Pakistan, an explosion today outside of the US consulate in Karachi killed four including an American diplomat. Masror Hussain has the story.
The explosion took place early Thursday morning in the parking lot of a hotel. A government security expert told FSRN the explosion was carried out by Islamists and was meant to stop Bush from visiting Pakistan. So far, no group has claimed responsibility for the blast. President Bush told Indian media today that explosions would not deter him from visiting Pakistan. He is expected in Islamabad Friday evening, where the government has declared red alert. Masror Hussain, Free Speech Radio News, Islamabad.
MEDIA RAIDS IN KENYA
In Kenya, armed police today staged simultaneous raids on the offices of the Kenya Television Network and the Standard newspaper. Both media outlets are part of the Standard group, the country's second largest media house. Police reportedly burned thousands of copies of today's edition of the Standard during the pre-dawn raid. Two of the newspaper's editors and a reporter were arrested on Tuesday after the publication of an article about an alleged secret meeting between Kenya's president and a political rival. The journalists have been charged with publishing alarming statements. Kenya's Internal Security Minister John Michuki admitted to the government's involvement in today's raids, saying "When you rattle a snake you must prepare to be bitten,".
DIPLOMATIC ROW OVER PAPER PULP MILL
Argentina's President Nestor Kirchner has urged Uruguay to delay the construction of two controversial paper mills on the Rio Uruguay border. Residents in Argentina's Entre Rios Province, across the river from the proposed mill site, continue to block roads between the two countries. Marie Trigona has more from Buenos Aires.
Uruguay today formally rejected a plea by Argentine President Nestor Kirchner to temporarily halt construction of two pulp mills near the common border. In a speech made yesterday to open the legislative year in Congress Kirchner asked Uruguayan President Tabaré Vázquez for 90-days to allow time for further studies on environmental risks. The planned mills, to be built by Finland's Metsa-Botsia and Spain's Ence, have sparked environmental concerns, protests, and a deep diplomatic crisis between the neighbors. Uruguay has dismissed charges that the installation of two major wood pulp plants would pollute Argentina's river coast, a sensitive farming and tourist area. Uruguayan officials have said protest actions, blocking travel and trade has negatively effected Uruguay's economy. Argentina has announced the possibility of taking the case to the International Court of Justice in the Hague. For Free Speech Radio News, I'm Marie Trigona from Buenos Aires.
Features
Immigration Debate Heats Up in the Senate (4:04)
Immigration legislation has finally reached the Senate, in what promises to be a highly contentious debate this year. As Washington Editor Leigh Ann Caldwell reports, the range of views on how to implement immigration reform, span the ideological spectrum.
Kashmiris Respond to Bush's Suggestion to Resolving Territorial Conflict (3:10)
President Bush today urged India and Pakistan to iron out their differences and work towards settling the territorial dispute on Kashmir. Bush's comments were made after he announced a historic nuclear agreement with India, and his comment have already elicited reaction from the region's residents. FSRN's Shahnawaz Kahn has the story.
Authorities Continue Crack Down on Civil Liberties in the Philippines (3:51)
Authorities in the Philippines said today that threats against President Gloria Macapagal Arroyo's government have eased since she declared a state emergency to quash an alleged coup plot. However, as Girlie Linao reports from Manila, officials are stressing the need to continue to monitor government opponents, including some media groups.
The Case of the Peace Tax Seven (2:06)
After years of lobbying and campaigning from human rights organizations, Tony Blair finally told Parliament this week he believes the military detention camp in Guantanamo Bay should be shut down. Meanwhile, his government faces a legal challenge over the use of British taxes for military expenditure. Yesterday, a British court began hearing the case of the so-called "Peace Tax Seven" – seven pacifists who are withholding the 10% of their taxes which fund the Ministry of Defense. Naomi Fowler reports from the Royal Courts of Justice in London.
Report Looks at Detainees Who Have Died in US Custody (3:28)
Human Rights First has released its First Comprehensive Report on Detainee Deaths in U.S. Custody in Iraq and Afghanistan. The report, which provides the first comprehensive account of the U.S. government's handling of cases of detainees who have died in U.S. custody since 2002, documents a lack of accountability and command failure despite harsh detention conditions, torture, and even homicide. Since August 2002, nearly 100 detainees have died while in the hands of U.S. officials in the global "war on terror." According to the U.S. military's own classifications, 34 of these cases are suspected or confirmed homicides. Danuta Szafraniec reports from New York.
The Dangers of Documenting Iraq (3:31)
Researchers from the Walter Reed Army Institute of Research have concluded that more than one in three US soldiers returning from the war in Iraq in 2003 and 2004 requested mental health treatment within a year of deployment. The finding, published in the Journal of the American Medical Association, indicates that soldiers in Iraq are more likely to have high rates of post-traumatic stress disorders than those serving in Afghanistan. US soldiers and those documenting the occupation are likely to witness injuries and deaths, which in turn lead to mental health problems. FSRN's David Enders speaks to a pair of filmmakers about the hazards of working in Iraq.