November 20, 2006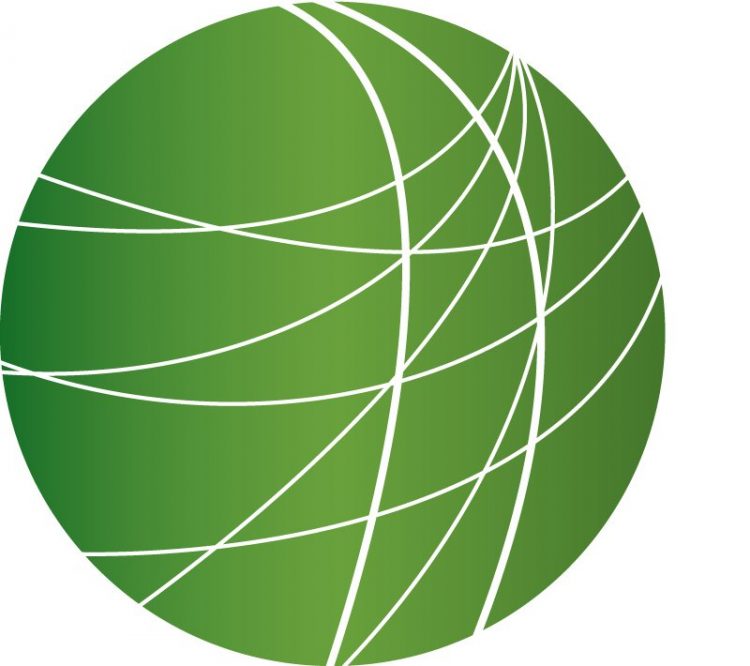 Headlines (5:00)
AMLO INAUGURATION
Former presidential candidate Andres Manuel Lopez Obrador will declare himself to be the "legitimate" president of Mexico during a symbolic ceremony held in Mexico City today. Lopez Obrador refused to concede after Mexico's Federal Electoral Tribunal decided to not order a full vote-by-vote recount of the highly contested election. Election officials named conservative Felipe Calderon of the ruling PAN party as the president elect. Calderon will take power on December 1st.
RANGEL TO RE-INTRODUCE THE DRAFT
In the US, A powerful New York Democrat plans to introduce a bill to reinstate the military draft when Democrats take Control of Congress in January. Mitch Jeserich reports.
Democratic Representative Charles Rangel of New York said Sunday he will introduce legislation to reinstate the military draft. (sound) Rangel has been unsuccessful in previous years under a GOP controlled House to move his bill. Last year he offered a similar measure to reinstate the draft for men and women between the ages of 18 and 42. Rangel will be the chair of the tax-writing House Ways and Means Committee. Mitch Jeserich, FSRN.
APEC ROUND UP
North Korea ended up at the top of the agenda of the APEC summit that wrapped up this weekend in Vietnam. FSRN's Jason Strother has more from Seoul, South Korea.
North Korea's nuclear program dominated much of the APEC summit. As the conference in Hanoi came to an end, a joint statement expressing "strong concern" over Pyongyang's atomic test was read behind closed doors. Over the weekend, President Bush met with heads of state from nations involved in multilateral talks with the reclusive regime, which may get back underway in December. While solidifying cooperation with Japan, the President was unable to persuade South Korea to participate in cargo inspections of suspect North Korean vessels. And both Russia and China urged patience and voiced concern about pushing Kim Jong il too far into a corner. Meanwhile, the North's official media denounced Seoul's decision to support a United Nation's resolution condemning the its human rights record and called recent American military exercises in the region a precursor to an invasion. Reporting for Free Speech Radio News, I'm Jason Strother in Seoul, South Korea.
PROBE FINDS KING GUILTY
In Nepal, a commission probing abuses committed during anti-monarchy demonstrations has found the king and 200 other officials responsible for crimes committed against pro-democracy activists. PC Dubey reports.
The commission has held King Gyanedra responsible for the April atrocities along with 201 other persons comprising his entire royal council of ministers and high-level members of the security forces, recommending their prosecution and punishment for the same. The Nepalese Prime Minister has stated that the guilty persons, irrespective of their status, would face penalties. However, Justice Krishna Jung Raimanjhi, a retired Supreme Court justice heading the commission, concedes that currently no laws exist in the country to punish the King. This is despite the May 18 parliamentary proclamation stripping him of immunity from prosecution. Therefore, the government would have to enact legislation to prosecute and punish King Gyanendra. Nevertheless, political observers are skeptical that the incumbent Nepalese government has the guts to take any punitive measures against the King and say the talks of punishing him are sheer rhetoric. From Kathmandu, I am PC Dubey for Free Speech Radio News."
SRI LANKA
Sri Lanka's President today ordered authorities to reopen a crucial highway to allow the flow of essential supplies to half a million civilians trapped in the battered Jaffna peninsula. Ponniah Manikavasagam reports from Sri Lanka.
The Sri Lankan government said it will temporarily reopen the key A-9 highway to the country's north for transportation of essential commodities as a one time measure. The strategic highway has been closed since August 11 after major clashes between the government forces and the Tamil Tiger rebels in the north. Since then the government has been forced to send food supplies by sea, but stocks have been insufficient. The announcement comes ahead of Monday's meeting in Washington of the donor country grouping comprising the US, Japan, Norway and the EU to discuss the current situation. The Geneva peace talks between the government and the rebels in October failed as the government refused demands of the Tamil Tigers to reopen the road. Meanwhile at least 35 people including 5 students of an Agriculture school and combatants have been killed in week-end, sea and land clashes between the Tamil Tiger rebels and the government forces. For Free Speech Radio News, I am Ponniah Manikavasagam, from Vavuniya, Sri Lanka.
HOUSTON SENTENCE
In Texas, a white supremacist who brutally attacked a Latino teenager has been sentenced to life in prison. Renee Feltz reports from Houston:
Jurors convicted 18-year old David Henry Tuck for beating a Latino high school student during a party in Houston suburbs. During the attack witnesses say he yelled "white power" and racial slurs while he sodomized the victim with a plastic patio umbrella pole, cut, burned, and poured bleach on his face and body. On Friday, jurors heard more about Tuck's violent history against minorities. After deliberating for less than an hour, they sentenced him to the maximum punishment allowed by law – life in prison and a $10,000 fine. Tuck's mother tearfully embraced the victim's mother after the trial and said she was sorry. In Houston, I'm Renee Feltz for FSRN.
Features
India-US Ink Nuke Pact (3:45)
India successfully test-fired a nuclear-capable Sunday missile with a range of up to 180 miles. The Prithvi missile was fired into the Bay of Bengal from a test range in the eastern state of Orissa. India's Prithvi test comes three days after rival Pakistan carried out a similar test of its nuclear-capable Ghauri missile, also known as the Hatf 5.
India's test-launch came two days days after the US Senate overwhelmingly voted to endorse a nuclear accord with India. .The accord reverses decades of non-proliferation policy and allows the US to ship civilian nuclear fuel and technology to India , a country that has not signed nuclear non-proliferation treaty. The Indo-US nuclear agreement has already fueled an arms race in South Asia. Hours after the Indo-US deal received green signal in the senate, China offered Pakistan six nuclear reactors. Vinod K Jose reports from New Delhi.
No Charges One Year After Haditha (1:37)
It's been a year since US soldiers engaged in what's become known as the massacre at Haditha — A year ago Sunday, US Marines killed 24 civilians – including a 66-year-old woman and a 4-year-old boy – during a raid on a home in the western Iraqi town. In June, the Pentagon admitted the killings occurred and Lt. General William Caldwell vowed swift action.
Iraq Deputy Health Minister Kidnapped from his Home (3:10)
Meantime, the Associated Press reports today at least 700 Iraqis have died in violence over the last seven days. In Baghdad, a deputy health minister was kidnapped from his home by unknown gunmen. Salam Talib and David Enders report.
US-Russia Ink Trade Pact (3:10)
President Bush signed a trade agreement with Russian President Vladimir Putin today, moving Moscow closer to membership at the World Trade Organization. The agreement came as the Asia-Pacific Economic Cooperation summit in Vietnam drew to a close. Throughout his tour in Asia in the past few days, Bush has sought to promote free trade at every stop. But in Washington, Yanmei Xie report, labor unions are greeting the President's zest with caution.
UN Report Finds Neighbors Arming Somalia (3:53)
Uganda has angrily reacted to a United Nations report, released last week, accusing it and nine other neighboring countries of arming rival factions in Somalia's civil war. The detailed 80-page report by UN security experts accuses ten countries of supporting either the interim government or the radical Islamic militia, which now controls the capital Mogadishu and much of southern Somalia. Emmanuel Okella has the story.
Palestinian Human Shields Stop Air Strikes (2:30)
Hundreds of Palestinians serving as human shields guarded the homes of two suspected resistance leaders today. The new tactic forced Israel to call of missile strikes on the buildings. In recent months, the Israeli air force has repeatedly struck the homes of Palestinians suspected of leading the armed resistance after warning residents to clear out. Israeli security officials said they did not know how to respond to the human shields tactic. Saed Bannoura reports from the West Bank.
Solidarity Actions for Oaxaca Worldwide (1:40)
Today is also the 96th anniversary of the start of the Mexican Revolution. The holiday has taken on a deeper meaning this year with political discontent running high. This is particularly the case in the Southern State of Oaxaca – where participants of the 6 month old popular uprising against the state governor are now also demanding the removal of a militarized federal police force from Oaxaca City. Today, mobilizations in solidarity with the popular movement in Oaxaca have been organized elsewhere in Mexico, the United States, Spain, France, and Argentina. Vladimir Flores reports from Oaxaca City.