March 31, 2006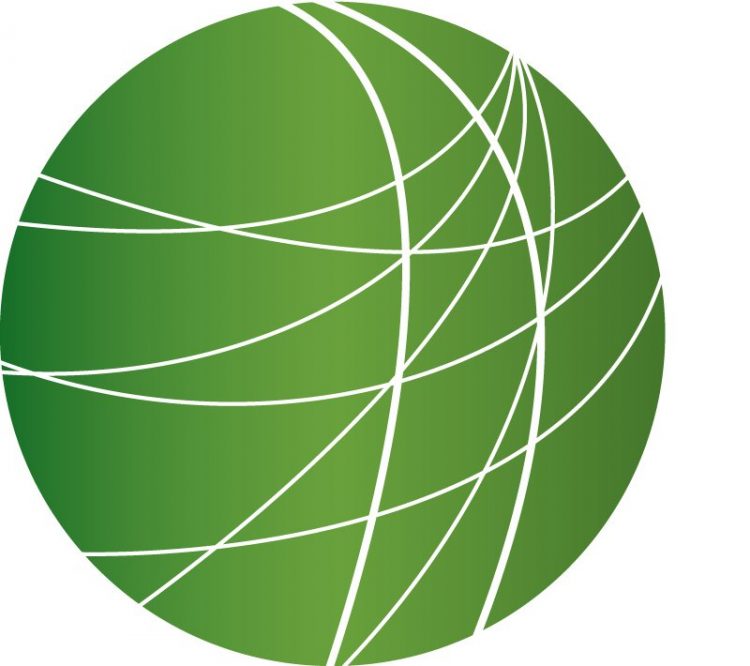 Headlines (5:45)
VIOLENCE IN THE WEST BANK AND GAZA
Three Palestinians are dead after gunfights erupted in the wake of a bombing that killed a commander of the armed Popular Resistance Committees. Intense Israeli shelling in the Gaza Strip followed a suicide bombing in the West Bank. For the first time in years, an Israeli F-16 dropped a bomb on Gaza City last night. Manar Jibreen reports from the West Bank.
Four Israelis died Thursday night when a suicide bomber detonated a car bomb near the entrance of the Qadumim settlement in the West Bank. The Al-Aqsa Martyrs brigade, the armed wing of Fatah, claimed responsibility for the attack. The bomber was identified as 24-year-old Ahmad Masharka from Hebron. This morning, Israeli troops invaded Al Burj village near Hebron and broke into the home of the bomber, arresting his brother. Israeli Forces tightened its closure on the West Bank city of Nablus today and shelled several locations in the Gaza Strip. Street fighting erupted in Gaza after the assassination of Abu Yousef Al-Quqa, a commander in the armed wing of the Popular Resistance Committees. Some accounts indicate that an Israeli missile hit his car. Members of the PRC have accused Palestinian security forces of planting explosives in the car, saying that they had received warning of a possible assassination plot between Israel and PA security forces. Prime Minister Ismael Haniya vowed an immediate investigation.
EARTHQUAKES IN IRAN
Three earthquakes and associated aftershocks have killed around 70 people in Iran and injured some 1200 others. The largest of the earthquakes struck this morning and measured 6.0 on the Richter scale.
MILITARY EXERCISE IN IRAN
This, as thousands of Iranian troops were set to begin a week-long exercise as a mock reaction to an attack, according to state-run television. Although the exercise spans a large portion of national territory, specific focus will be on the straight of Hormuz, a strategic point through which a majority of the Persian Gulf's oil exports pass.
KASHMIR MILITANT LEADER OFFERS POSSIBILITY OF TRUCE
In Kashmir, a major guerrilla leader has expressed willingness to enter into peace talks with India if India recognizes Jammu and Kashmir as a disputed territory. Shahnawaz Khan has more.
Syed Salahudin heads the largest Kashmiri guerrilla group Hizbul Mujahideen, active in Kashmir since 1989. Salahudin is also the Chairman of United Jihad Council, an alliance of over a dozen anti India guerrilla groups active in Indian administered Kashmir. This week Salahudin said guerrilla groups could consider a truce if India recognizes Jammu and Kashmir as a disputed territory. He also added that ceasefire should not be made a pre-condition for dialogue as armed confrontation would come down automatically as the dialogue proceeds. Hizbul mujaheddin had declared a ceasefire in 2000 and started peace talks with India, but the talks broke down immediately as New Delhi refused to include Pakistan in the dialogue; a demand put forth by the group.
CHIRAC ANNOUNCEMENT ON CPE
French president Jacques Chirac has just declared that the government's controversial youth employment scheme is now law, although he's ordered some minor changes. Students crammed public squares to hear the declaration and they, along with workers' unions and left-wing politicians, have slammed the decision. Tony Cross reports from Paris.
In an announcement carried before the major channels' news bulletins, the president told the nation that he's officially endorsed prime minister Dominique de Villepin's First Jobs Contract, the CPE. But, he says, he understands young people's worries about the contract for workers under-26, which allows employers to fire them at any time. So, he's ordered the government to make some changes. The contract will now last for one year, not two, and workers will have the right to know why they've been fired, although they still can't appeal the decision to employment tribunals. Students gathered in the main squares of major towns and cities to hear the broadcast. They'd already pledged to carry on protesting if the plan wasn't completely scrapped. Trade union leaders and Socialist politicians described Chirac's decision as "incomprehensible" and promised a monster protest next Tuesday.
BIODIVERSITY CONFERENCE CONCLUDES
The two-week long world summit on biodiversity came to an end today without making any major breakthrough on issues related to the loss of life in the world's forests and oceans. Haider Rizvi reports from Curitiba, Brazil.
On the last day of the conference, officials say negotiations may continue into the night, but indications are that decisions on some major issues will remain pending for at least another two years. The most important issue raised at the conference by developing countries, environmental groups, and indigenous communities was the question of biopiracy by big corporations. Another question of acute concern was the funding for reducing the loss of biodiversity. On both issues, the response from rich countries have disappointed delegates from poor countries. They have accused Canada, Austrialia, and New Zealand of playing a destructive role in negotiations on behalf of the United States, which is not even party to the Convention. However, the Conference did make some popular decisions, such as placing a moratorium on the commercialization of the so-called "Terminator" genetically-modified seed technology. Throughout the Conference, hundreds of indigenous people and peasant groups continued their demonstrations against the use of such technologies.
Features
Secretary Rice's Rude Reception in UK (1:10)
Sound In the UK, hundreds of protesters flanked US Secretary of State Condoleezza Rice. While visiting a school in in the northern English city of Blackburn, some of the students' parents also protested her visit there saying she had only bad examples for their children. Audio While giving a policy speech, Secretary Rice admitted that the US made thousands of tactical errors in Iraq, but she also said that history will judge the US's decision to invade Iraq favorably. During her trip Rice responded to questions of US policies of indefinite detention of so called enemy combatants. Rice told the British that while the US respects the rule of law, it finds itself in a conflict in which laws don't always apply.. Audio A planned visit to a mosque in the town was scrapped because of fears of protests in the building.
Corruption on Downing Street (3:43)
Meanwhile, the British government, political parties and prominent business interests are under an ever-widening criminal investigation by the British police. From London Naomi Fowler reports:
Democratic Lawmakers Oppose Censuring the President (3:39)
A motion to censure the President over the NSA spy scandal got a hearing today in the US Senate. The motion, which is being sponsored by Democratic Senator Russ Feingold, is receiving little support, even among Democrats. The Republican leadership is looking to expose the Democrats unwillingness to support the censure by bringing the motion up for a full vote on the Senate floor. Leigh Ann Caldwell has more from Capitol Hill.
Kidnappings in Iraq (2:44)
As many took a deep breath of relief with yesterday's freeing of journalist Jill Carroll of the Christian Science Monitor, kidnapping remains a threat in Iraq, especially for Iraqis, thousands of whom have been abducted in the last three years by political and criminal gangs. David Enders files this report from Baghdad.
Thai PM Runs for Re-elections Against the People's Wishes (3:39)
This Sunday Thailand will be holding elections following the dissolution of its Parliament. The country has seen massive demonstrations and boycotts in recent weeks against its Prime Minister Thaskin Sinawatra. Still, Sinawatra says he's running for re-election. Severine Bardon reports from Bangkok.
Indo-US Nuclear Deal Good For Monsanto/Wal-Mart (4:56)
Following the India-US nuclear deal, concerns are NOW being raised whether the Indian government has sold out the interests of Indian agriculture in its eagerness to get a favorable nuclear deal. Critics say a new bilateral agreement on farm research and education is the beginning of an all-U-S invasion into Indian farms and backyards. Critics say the Indo-US Knowledge Initiative signed by President Bush in his March visit in India seems to be a smooth deal worked out for US firms like Monsanto and Wal-Mart. From New Delhi Vinod K. Jose reports.