April 03, 2006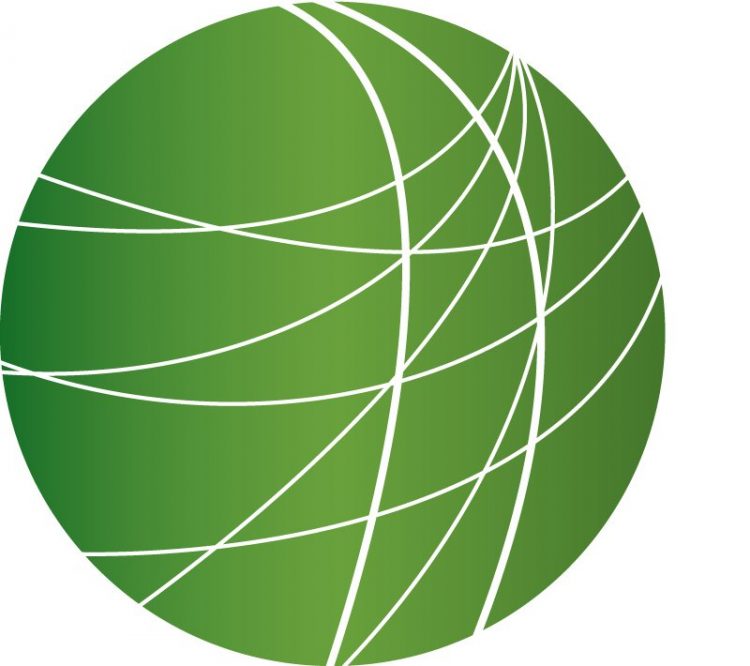 Headlines (5:59)
THAI ELECTIONS
Thailand is still in a political chaos, a day and a half after the elections following the dissolution of its parliament. Severine Bardon reports from Bangkok.
Official results are not known yet, but there are already complaints of irregularities; the main one being that the position of the voting booths didn't protect voting secrecy. Opposition parties who asked for a boycott of the poll where happy about the first unofficial results: participation has been around 60%, which is very low for Thailand, and more than half of the participants chose the "no vote" option in Bangkok and in other areas usually supportive of prime minister Thaksin Shinawatra. As a guest on a TV show tonight, the contested prime minister claimed victory for his party. These unconfirmed results still can't hide the fact that the huge proportion of "no votes" is a real slap in the face for the prime minister. Opposition parties and the People's Alliance for Democracy have been calling for his resignation, something the prime minister doesn't seem willing to do. Further demonstrations are already planned this week and now that elections have shown their inability to solve the political crises, everything is possible in Thailand, even the most violent reactions. For Free Speech Radio News, I'm Severine Bardon in Bangkok.
CPE UPDATE
French student leaders this weekend called for an unlimited general strike in their battle against the government's youth employment scheme. And, on the eve of another day of action which will see a repeat of last Tuesday's strikes and demonstrations, the governing party has promised to rewrite the legislation within ten days and asked employers not to sign any of the new-style contracts. Tony Cross reports from Paris.
Although the the New Jobs Contract, the CPE, is now law after president Jacques Chirac endorsed it last Friday, Social Cohesion Minister Jean-Louis Borloo has written to employers' groups asking them not to sign any of the new-style contracts. That's after Chirac promised two changes and consultation with the unions, who want the law scrapped. Opposition politicians point out that for a public official to prevent legislation from being applied is an offense punishable by up to five years in prison and a hefty fine. Chirac has ordered his party, the UMP, to make the changes and to consult the unions. House speaker, Jean-Louis Debré, says he wants the new plan ready within ten days. A meeting of students from universities involved in the protests this weekend called for an unlimited general strike to get the plan scrapped. Workers' unions haven't taken up that call yet, although there will be widespread work stoppages tomorrow. Both sides will doubtless be counting the turnout on tomorrow's protest with considerable interest. For FSRN, I'm Tony Cross in Paris.
CHARLES TAYLOR IN COURT
Former Liberian president, Charles Taylor made his first appearance before a UN backed war crimes tribunal today. Sam Olukoya reports from Lagos.
In his courtroom appearance today, Charles Taylor plead not guilty to multiple counts of war crimes. The former Liberian president also refused to recognize the jurisdiction of the court to try him. Taylor was extradited from Nigeria last week to face trial at the war crimes court in Sierra Leone. The former Liberian president is accused of supporting Sierra Leonean rebels who were responsible for a ten year civil war. He faces 11 charges, each of which carries a sentence of life imprisonment. They include murder, rape, and sexual slavery. In the meantime, the UN Security Council is considering a resolution to move the trial from Sierra Leone to The Hague in the Netherlands for security reasons. For Free Speech Radio News, this is Sam Olukoya in Lagos.
DECLASSIFIED FILES ON COLD WAR ERA DETENTION CAMPS
In Britain today, evidence concealed for sixty years has revealed that the British operated a number of secret detention camps during the cold war where suspected communists were routinely tortured during interrogation. From London, Naomi Fowler reports.
Some men were beaten and starved to death in the camps in Germany after the second world war. The photographs of prisoners that have been released to the Guardian newspaper under the Freedom of Information Act are disturbing. They show starving men suffering from sleep deprivation, beatings and extreme cold. Female prisoners were also tortured at the camps. According to declassified documents, a government minister just after the war called the camp 'reminiscent of the German concentration camps.' The British government, convinced that war with the Soviet Union was inevitable, was apparently trying to obtain information about Russian military and intelligence methods. The efforts to declassify the documents on the camps were hampered in various ways by the Ministry of Defense. Documents about another secret interrogation centre operating in central London are still being withheld by the Ministry of Defense. The Medical Foundation for the Care of Victims of Torture has called on the government to apologize to the victims and pay compensation. This is Naomi Fowler in London for Free Speech Radio News.
IMMIGRANT MARCH IN NYC
Over the weekend, thousands of New Yorkers marched across the Brooklyn Bridge in support of immigrants' rights and to protest the passage of the HR4437 bill, currently under debate in the Senate. Luis Perez reports from New York.
(ambience) An estimated 40,000 people and around 200 civil groups participated in what is now considered the largest rally of this kind so far in the New York area. Yet, this number is rather small in a city with more than 3 million immigrants. Still, organizers are expecting a larger turnout for April 10th nation-wide mobilization. Protesters fear that if approved by the US Senate, the bill would further criminalize undocumented immigrants. The march concluded with a rally in Foley Square where religious leaders, elected officials, and immigration advocates from Latin, African, Asian, and Caribbean groups encouraged unity among ethnic groups and announced the possibility of an immigrant workers strike to protest the bill. For FSRN, I'm Luis Perez in New York City.
Features
Tensions Increasing Between Iraqi Shiite Parties (3:10)
Secretary of State Condoleezza Rice and her British counterpart Jack Straw made a visit to Baghdad this weekend, where they urged the formation of a new government, and for an end to militias. Sectarian attacks and other violence killed more than 50 Iraqis and at least 10 US soldiers over the weekend – and in Baghdad, members of the Shiite alliance that took most of the vote in January's elections called for Ibrahim Jaafari to rescind his nomination for prime minister and end the political gridlock that has, until now, prevented the formation of an Iraqi government. The move indicates increasing tensions between the Shiite parties and a growing resentment toward the US, which has criticized Jaafari and is believed to have encouraged the Supreme Council for the Islamic Revolution in Iraq, a rival Shiite party, to try and unseat him. FSRN's David Enders reports from Baghdad.
Members of UN Security Council Consider Possible Action against Iran (2:34)
Iran remains defiant this week over calls by the UN Security Council to cease its uranium enrichment program, which the UN fears is a precursor to the country developing nuclear weapons. Last Wednesday, Iran was given a 30-day deadline by the 15-member Security Council to cease it's nuclear operations, but Iranian President Mahmoud Ahmadinejad responded by stating that Iran's actions are in accordance with the Nuclear Proliferation Treaty, of which it is a signatory, and that their uranium enrichment program is for the peaceful purpose of energy. Crisis talks in Berlin on Thursday with the permanent Security Council members of China, Russia, France, the UK and the US, plus Germany, failed to resolve just what to do if Iran does not comply with the 30 day deadline. FSRN's Cinnamon Nippard reports from Berlin, where the possibility of sanctions or military action has overshadowed diplomatic negotiations.
Coalition of Immokalee Workers Takes on McDonald's (2:51)
Farm workers organized by the Coalition of Immokalee Workers rallied outside the largest McDonald's in Chicago this weekend, calling for fair wages and just working conditions for the people who pick the tomatoes used by the fast food giant. Shannon Heffernan reports from Chicago, where Lucas Benitez explains a typical work day.
Thousands March to Black Voter's Rights in New Orleans (2:30)
Thousands marched in New Orleans on Saturday to protest disenfranchisement of displaced voters and to call for a delay of the April 22 elections. This weekend's rally included national black political and media figures, and is the latest development in a growing struggle to assure equal access to voting for the New Orleans diaspora. Christian Roselund has more.
Sacred Runners Visit Louisiana's Houma Nation (2:48)
An annual Native American sacred run themed "Running for Peace and Mother Earth" added a third goal this year for hurricane recovery. Runners and walkers took a detour of almost a thousand miles from their normal cross-country route to visit the Houma Tribal Nation in the bayous of southern Louisiana. There, they learned about the devastation caused by Hurricanes Katrina and Rita, and about the role of the oil and gas industry in the disenfranchisement of the native people. Melinda Tuhus reports from Golden Meadow, Louisiana.
5th Annual Conference Highlights Community Media in Venezuela (2:10)
The Venezuelan Association of Alternative, Community, and Free Media, which encompasses more than 100 licensed and unlicensed community radio stations, and brings together other types of alternative media such as mural painters, bloggers and performance artists, held its 5th annual conference in Valencia, Venezuela this weekend. Patrik Angstrom Poore reports from Venezuela where community media is rapidly developing.
"From Warrior to Writer: Chernoh M. Bah's Journey" (2:46)
Commentary from "Dispatches From Death Row" by Mumia Abu-Jamal.