April 14, 2006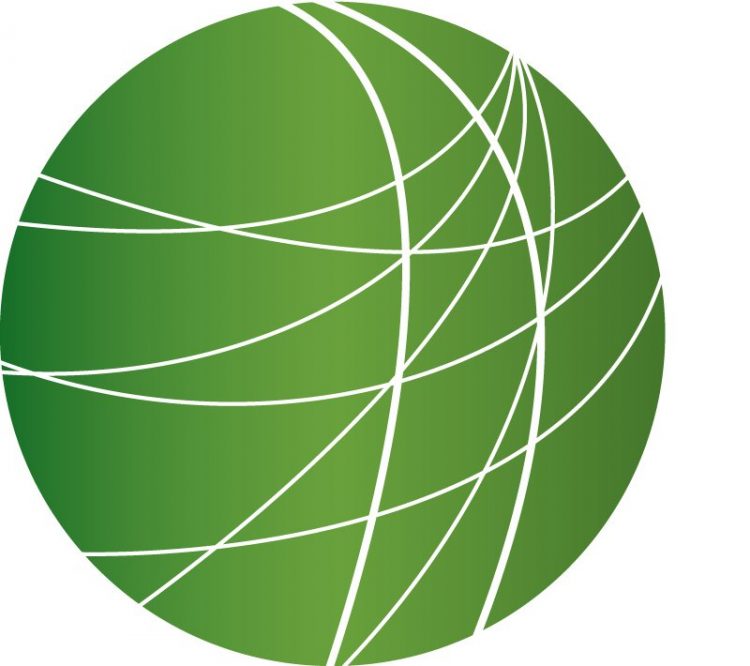 Headlines (4:40)
RETIRED GENERALS SLAM RUMSFELD
A total of six former generals have now come forward to call for the resignation of Defense Secretary Donald Rumsfeld, citing dismal job performance. The former head of the 1st Infantry Division in Iraq, retired Army Major General John Batiste, appeared on the 3 major networks this morning. Batiste told audiences of CBS's Early Show (quote): ¨We went to war with a flawed plan that didn't account for the hard work to build the peace after we took down the regime. We also served under a secretary of Defense who didn't understand leadership, who was abusive, who was arrogant, who didn't build a strong team.¨ Batiste retired in November after turning down a third star and an offer to become the second-in-command in Iraq.
GRENADE ATTACKS IN KASHMIR
Serial blasts rocked Srinagar city in Indian administered Kashmir today. Shahnawaz Khan has more.
Five persons were killed and 20 injured in Srinagar today when suspected guerrillas lobbed grenades at five separate locations in a coordinated attack. Unofficial reports put the death toll at seven. Two more blasts occurred later in the downtown area with 20 more injuries reported. The blasts targeted Indian troops and created widespread panic among the residents. Four separate militant groups claimed responsibility for the attacks. Serial blasts are rare in the region but violence has continued despite a two year old peace process between India and Pakistan. Observers say guerrillas launch these attacks mainly to assert their presence in the region.
KING GIVES LIP SERVICE TO DEMOCRACY
Amidst ongoing political strife, Nepal's King Gyanendra made a short televised address to the nation today to mark the occasion of the new year as per the Nepalese Hindu lunar calendar. PC Dubey reports from Kathmandu.
The King spoke of the need to re-energize multi-party democracy through elections without delay, but did not show any inclination to comply with the demand of the political parties for a constituent assembly to draft a new constitution. The Nepalese monarch instead harped on the democratic values and goals enshrined in the 1990 Constitution of the Kingdom of Nepal and preached to the political parties to show commitment to achieve them through constitutional means. But the political parties are adamant to dump the 1990 Constitution because it gives the King unrestricted powers in the event of a so-called constitutional crisis. Asha Chaturvedi, chairperson of the Women Forum of Sadbhawana Party, does not believe that the King has the political will to call for a meaningful dialogue. (sound) "We have only one agenda. If the King invites us for a dialogue with the proposal to hold a Constituent Assembly, only then are we ready for talks with him." King Gyanendra, however, does not appear willing to discuss changes to the constitution.
CHAD SEVERS DIPLOMATIC TIES WITH SUDAN
Chad's President Idriss Deby cut diplomatic ties with Sudan today after a rebel attack killed some 350 people in the capital city yesterday. Deby accuses neighboring Sudan of backing an insurgency against his rule. Chad has also threatened to expel some 200,000 refugees from Sudan's troubled Darfur region currently living in makeshift camps along the border.
UNEQUAL ACCESS TO EDUCATION
Access to college for students of color, and those from low-income backgrounds, is decreasing according to a recent study by the Institute for Higher Education Policy. Ingrid Drake has more from Washington, DC.
Colleges are not recruiting or retaining low income students or people of color as equally as higher income and white students. At the same time, financial aid is shifting towards academic achievement and away from students with the most economic need. Jamie Marasotis from the Institute for Higher Education Policy. [TAPE} In 2003, 80 percent of high-income students enrolled in college, compared to only 53 percent of low-income students. Although Congress is preparing to reauthorize the Higher Education Act, the House version does not include any support to close the gap.
Features
The Tax Pie Chart (3:43)
As this year's tax deadline has arrived, the IRS expects to collect about $1-trillion in individual income taxes. FSRN's Leigh Ann Caldwell will tell you where exactly your tax dollars are going.
Independent Committee Says Prisoners in Jordan are Humiliated and Tortured (3:05)
One prisoner has been killed and several police officers wounded in unrest in a Jordanian prison. Reports say the unrest at the Qafqafa prison in the north of the country began after prisoners resisted being searched for knives. But an independent committee announced that prisoners in Jordan were treated with humiliation and torture. FSRN's Oula Farawati has more from Amman.
Iraq Border Porous (2:33)
2 bombs detonated at separate Sunni mosques in Baquba, Iraq today, killing at least 4 people, and injuring 8 others. As mosques continue to be the targets of sectarian violence between the Sunnis and the Shias, Iran's influence in Iraq has been a subject of international tension since the invasion of Iraq in 2003, when Iranian pilgrims responded to the fall of Saddam's Hussein's government by pouring across the border to visit Iraq's Shiite shrines. Three years later, the border remains anything but secure. David Enders files this report from outside Penjuen in northern Iraq.
Attack on Academic Freedom in the UK (3:52)
As government policy has made the survival of higher education in Britain increasingly difficult, their cash-starved universities have been accepting and soliciting more and more corporate funding. Many academics say there's been little open debate on this; one recent court case has shown just how far universities have shifted in their tolerance of dissent over this issue. From London, Naomi Fowler reports.
FEMA Imposes House Elevation Requirements in New Orleans (3:14)
The Federal Emergency Management Agency has released long-awaited elevation advisories for rebuilding in New Orleans and surrounding areas this week. While the new recommendations are a relief to some, many are still confused about what these advisories mean, and whether or not it is safe to rebuild. FSRN's Christian Roselund is in New Orleans with more.
Mass Student March to Honor Anthony Soltero (4:30)
The United Students Coalition, which has been planning the pro-immigration Mass Student March scheduled in Downtown Los Angeles for tomorrow, will dedicate that event to 14-year-old Anthony Soltero – an 8th grade student from Ontario, California who recently committed suicide after participating in a student walkout. Samuel Paz is an attorney representing Soltero's family, and says that threats from a school administrator drove the young man to suicide. From Los Angeles, Aura Abogado reports.
Goodbye to Jade Paget Seekins
And as we wrap up this week, we also say goodbye to our technical producer Jade Paget Seekins. Jade began volunteering with us in January 2001: a year after FSRN began as a weekly news magazine; she was hired when the program went daily on May 21, 2001, and has been one of the people working hard behind the scenes to make this independent newscast possible, and we will miss her and her technical expertise. From all of us on the editorial crew, THANK YOU for working deadline after deadline all these years – and making the rest of us sound great. We wish you the best in the future. Eric Klein will be taking Jade's place as our new technical producer.