April 13, 2006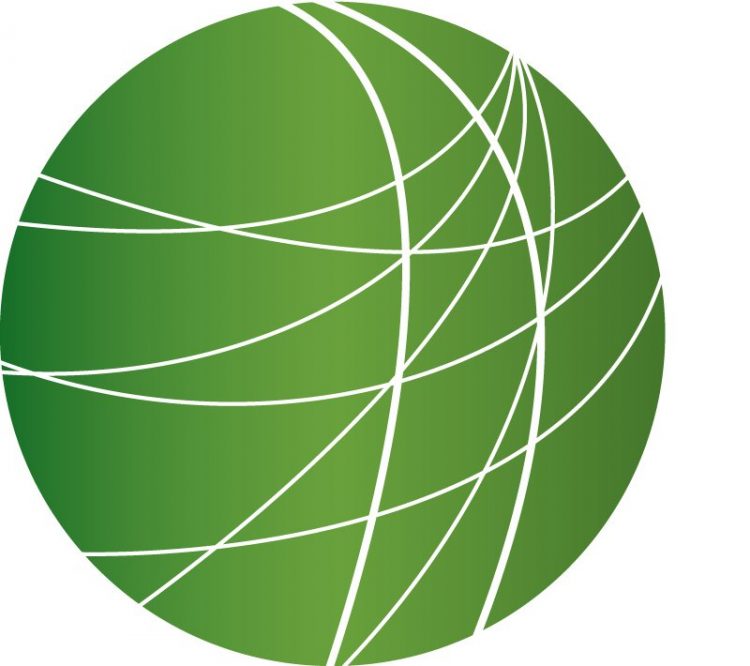 Headlines (4:55)
REBELS IN CHAD
In Chad, rebel forces fought with government troops this morning in the capital city of N'Djamena. This has prompted the government of President Idriss Deby to issue declarations that his troops are in "complete control" of the capital. The president accuses neighboring Sudan of backing the rebel forces. Deby himself came to power after launching a rebel attack from Sudan in 1990.
UNREST CONTINUES IN NEPAL
In Nepal, civil unrest continues into its eighth day, with no signs of letting up. Police today opened fire on lawyers demonstrating in downtown Kathmandu and arrested at least 70. Another 20 lawyers were injured, four by gunfire and others by police batons. Although the royalist government lifted the daytime curfew yesterday and restored cellular phone service today, new legal restrictions prohibit criticism of the king, his security forces, and his government. As PC Dubey reports from Kathmandu, journalists have been specifically targeted by police during the ongoing unrest.
A total of 186 journalists have been arrested in the past eight days. Most are members of the Federation of Nepalese Journalists (FNJ), the country's smallest professional fraternity. On Wednesday alone, police arrested some 75 journalists in various parts of the country including 29 in Kathmandu. Over 300 journalists have sustained baton injuries in attacks by security forces. Mahendra Bista, general secretary of the FNJ, sounds pessimistic about the current scenario of media freedom. (Mahendra Bista 3 secs) "It is very bad, deteriorating. No chance to improve." A ban has now been slapped on media criticism of the royal family. Punishment for violating the ban can include the cancellation of the press accreditation of the concerned journalist and even a sentence of up to a year in jail. Bista again (1.6secs) "We have no option to protest." From Kathmandu, I am PC Dubey for Free Speech Radio.
UNREST IN KARACHI
The government of Pakistan deployed troops to some areas of Karachi today after street violence that erupted in the wake of a massive double suicide attack on Tuesday. Masror Hausen reports.
Riots have gripped the large metropolis for three days as angry mobs blame the provincial government for failing to maintaining security. Fifty-seven people died and over a hundred were injured after two suicide attacks at a religious congregation in celebration of the birth of Prophet Mohammed. Funerals were held today for 3 leaders of Sunni Tehrik, a right-wing organization opposed to President Musharraf's secular policies. The Sunni Tehrik has given an ultimatum of 48 hours to the provincial government to take action against officials responsible for the security lapse. Meanwhile, Muttahida Majlis-e-Amal an alliance of six religious parties, announced it is to observe a country-wide day of protest on Friday. Masror Hausen, FSRN, Islamabad.
BRITISH MAN SENTENCED FOR REFUSING TO SERVE IN IRAQ
A British Royal Air Force Lieutenant was sentenced to eight months in jail today after being found guilty by a court martial of failure to comply with lawful orders to serve in Iraq. From London, Naomi Fowler reports.
In his defense, Flight Lieutenant Malcolm Kendall-Smith likened the invasion of Iraq to a Nazi war crime. He told the military hearing he refused to serve in Basra, Iraq last July because he did not want to be complicit with an "act of aggression" contrary to international law. He also refused to take part in training and quipment fitting prior to the deployment because he said believed these were "preparatory acts which were equally criminal as the act itself". But a Royal Air Force panel ruled against him. He'll now serve an eight month prison sentence and be dismissed from the service. The legality of the invasion of Iraq was not examined during the hearing. It was found to be irrelevant because, at the time of the charges, the court said the presence of coalition forces in Iraq was legal because they were there at the request of the country's democratically-elected government. Flight Lieutenant Malcolm Kendall-Smith plans to appeal the conviction and the sentence. He said he still believed the US's "imperial campaign of military conquest", was in direct conflict with his duties. This is Naomi Fowler in London for Free Speech Radio News.
MONSANTO IN MEXICO
Mexico's environmental protection agency, SEMARNAT, says it has found illegal plots of Monsanto's genetically-modified cotton. Article 119 of Mexico's Biosecurity Law prohibits the cultivation of GMOs without authorization. Although the biotech company has permits to plant genetically modified crops in parts of Sonora, the recently-discovered illegal GM cotton fields amount to a total of 250 acres. The case has been handed over to the Secretary of Agriculture and to federal prosecutors for investigation.
Features
The Debate Over Iran's Nuclear Energy Program (4:12)
International Atomic Energy Agency Director, Mohamed ElBaradei, is conducting talks in Tehran over their nuclear program. Iranian President Mahmoud Ahmadinejad says he will maintain his nuclear ambitions for a peaceful energy program. Meanwhile, analysts in the United States say the US must alter its dealings with Iran, and engage in direct negotiations. Leigh Ann Caldwell reports.
Report Indicates Bush Administration Knew (2:51)
The Washington Post has published a report stating that President Bush received intelligence information on May 29, 2003 that the trailers in Iraq, previously treated as key evidence, were not a part of a weapons of mass destruction program. Now, a number of former generals are demanding the resignation of Secretary of Defense Donald Rumsfeld, but a White House representative announced today that Rumsfeld is performing an excellent service to his country. Anastasia Gnezditskaia has more from Washington, DC.
The Plight of Palestinian Refugees (2:36)
The West Bank city of Nablus has been invaded by the Israeli army on a daily basis for the past ten days. The Israeli Army says it is searching for wanted Palestinian resistance fighters. But as FSRN's Manar Jibrin reports from Bethlehem, aside from the residents that have been killed or injured, the Army has also arrested young Palestinian girls.
Questions Surround Tbilisi Prison Massacre (4:00)
Authorities in the country of Georgia say that they averted a crisis when they opened fire on prisoners during a jailbreak which left 7 dead and 24 wounded. But as Deborah Wild reports, prisoners, their families, and attorneys, tell a very different story.
Buenos Aires Subterranean Train Workers Resume Service (1:51)
Subterranean train workers in Buenos Aires have halted a 2-day strike in Argentina's capitol city. Service has been restored through next week, when fresh negotiations between union leaders and the labor minister will once again try to find a solution to a serious labor conflict. FSRN's Mat Goldin reports.
Peruvians Weigh in US-Peru Free Trade Agreement (3:58)
As Peruvians await the final count of votes from Sunday's Presidential elections, current president, Alejandro Toledo was in Washington DC to witness the signing of the US-Peru Trade Promotion Agreement, by Peru's Trade Minister and US Trade Representative Rob Portman. Peru's Parliament and the US Congress must approve the deal before it can be implemented. The bilateral agreement is one of many the US looking to make in the aftermath of the failure of the Free Trade Area of the Americas talks. But the future of the trade deal is uncertain in this election year in both countries. FSRN correspondents Kristy Li Puma Herrera is in Lima Peru, and files this report with Darby Hickey in Washington DC.