April 28, 2006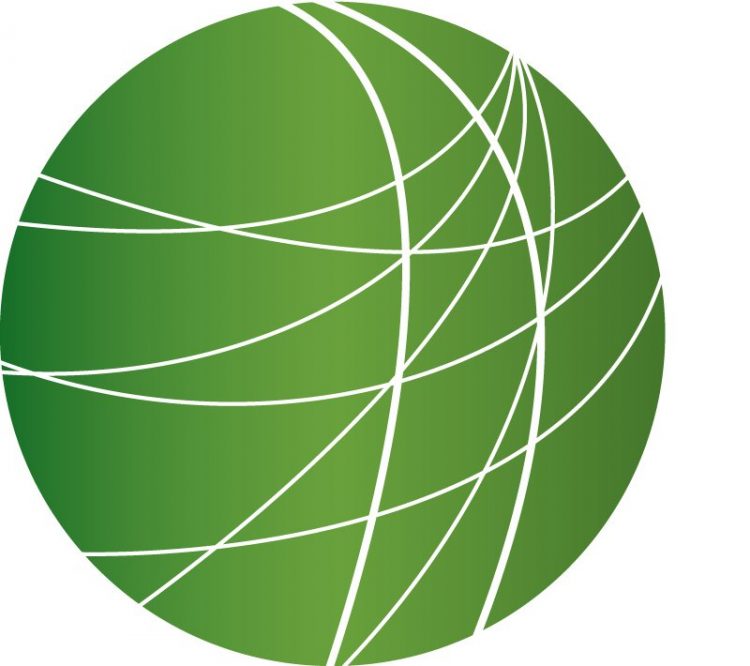 Headlines (5:15)
NEPAL'S PARLIAMENT CONVENES
The Nepali parliament held its first session in four years today. PC Dubey reports from Kathmandu.
Some 201 members thronged the meeting at the Parliament building in Singh Durbar with victory smiles on their faces. But the leader of the house and the premier designate octogenarian Girja Prasad Koirala could not attend due to bad health. However, he did send along two resolutions. The first called for the election a constituent assembly to write a new constitution. The second resolution directed the government to reciprocate the Maoists' offer of truce by also declaring a ceasefire to facilitate dialogue with the guerrillas within the parameters of the 12-point understanding reached between the Seven Parties Alliance and Maoists last November. But attorney Meena Ghimire wonders how the present parliament, itself a progeny of the 1990 Constitution, could vote to scrap it. She is also skeptical of the motive behind the Maoists' truce. (Meena Ghimire) "Maoists could use democracy euphoria to consolidate themselves. Armed insurgencies rarely end so easily. Sri Lanka's LTTE is the best example." Parliament will discuss the Prime Minister's 2 resolutions on April 30. From Kathmandu, I am PC Dubey for Free Speech Radio News.
PEACE DEMOS IN NYC
New York is preparing for a massive march for peace on Saturday organized by United for Peace and Justice with co-sponsors the National Organization of Women, Rainbow/PUSH Coalition, Friends of the Earth, U.S. Labor Against the War, and Veterans For Peace. Marchers will convene at Union Square at noon and march down Broadway to City Hall.
GRANNIES NOT GUILTY
Meanwhile, a New York Court yesterday acquitted 18 grandmothers who carried out an anti-war protest last year. Rebecca Myles reports.
(Clip 1) "A lot of us had tears in our eyes when we hear the judge's verdict. The courtroom was packed. We didn't cheer then, but when we left the courtroom we whooped and hollered." That was 74-year old, Joan Wile from the Granny Peace Brigade, after she and 17 other grandmothers between the ages of 50 – 91 were acquitted by a New York judge yesterday. The New York City police arrested the grandmothers on two counts of disorderly conduct for refusing to move after they sat down outside of a military recruitment center in Times Square in October of last year. The judge found credible evidence the grandmothers had been wrongly arrested. Again, Joan Wile: (Clip 2) "On the charge of not obeying a lawful order to disperse, he said the constitutionally was the main thing and that we had a constitutional right to be there." For FSRN, I am Rebecca Myles reporting from New York.
DIPLOMATIC TENSION BETWEEN IN Democratic Republic of Congo AND UGANDA
The Democratic republic of Congo (DRC) has protested against the government of Uganda following reports that Ugandan troops crossed into the DRC from Sudan on Wednesday. Uganda continues to deny that its forces crossed the borders into the DRCīs territory. Joshua Kyalimpa reports from Kampala.
A statement issued by the Congolese Foreign Ministry said that a company of Ugandan soldiers, riding on two vehicles armed with canons, crossed into the north-east of the country in the region of Adau, about 17 kilometres from the Congo-Sudan border. The statement said the Ugandan soldiers claimed to be hunting down the Ugandan Lord's Resistance Army rebels hiding there. According to Congolese authorities, the Ugandan army clashed with Congolese forces inside of the DRC. One Ugandan soldier is reported to have been killed before the Ugandans retreated back towards the border with Sudan. The Uganda army spokesman Major Felix Kulayigye said the LRA crossed from their safe haven in Garamba national park to Lasu where they clashed with the SPLA, a Sudanese rebel group with ties to Uganda, before crossing back into DRC. The United Nations peacekeepers are investigating the incident and are yet to come out with a statement. Joshua Kyalimpa FSRN Kampala, Uganda.
DOLPHINS DIE BY THE HUNDREDS NEAR ZANZIBAR
Hundreds of dead bottlenose dolphins have washed ashore on two beaches in northern Zanzibar. The area is home to a thriving tourist industry and the dolphins are a popular attraction. The deaths are unexplained and currently under investigation. In recent years, similar mysterious deaths of marine mammals have been linked to the use of military sonar.
SONAR
In the US, a federal study released yesterday has found that the use of sonar during US Navy exercises likely contributed to the 2004 stranding of some 150 whales in Hanalei Bay, Hawaii.
RENEWABLE ENERGY IN SCOTLAND
Engineers in Scotland have just received a green light to build Europe's largest onshore wind farm. From London, Naomi Fowler reports.
Britain's largest operator of onshore wind farms, ScottishPower's new 500 million dollar wind farm will be operational by 2009. It's projected to save about 650,000 tonnes of carbon dioxide a year while supplying enough electricity to power 200,000 homes in Scotland. Proposals are also being considered for two even larger wind farm sites. The Scottish parliament has pledged to generate 18% of national electricity from renewable sources by 2010 and 40% by 2020. Initiatives like these are expected to strengthen the confidence of the energy industry in Europe in the renewable energy market. But the chief executive of ScottishPower called for more commitment from the British government to renewable energy obligations. The approval for the wind farm comes at a time when Tony Blair is widely expected to decide to build a new generation of nuclear energy stations across Britain. The government also recently admitted Britain collectively would fail to reach some key emission reduction targets. This is Naomi Fowler in London for Free Speech Radio News.
Features
International Atomic Energy Agency Report on Iran (2:00)
The Director of the International Atomic Energy Agency (IAEA) Mohamed ElBaradei told the United Nations' Security Council that Iran has ignored the Councils call to suspend all nuclear full enrichment. A report by the IAEA also said Iran's claim to have enriched low-grade uranium appears to be true and that Iran refused to give more information on key issues, including centrifuge programs. ElBaradei said Tehran has refused to answer questions over its intention. President Bush spoke to reporters today about the IAEA's report. In its eight-page report, the IAEA said it hasn't found evidence of diversion of nuclear materials but it is not in a position to rule out undeclared activity. Iranian President Mahmoud Ahmadinejad said UN resolutions mean little. Iran has publicly stated that that its nuclear program is meant for peaceful purposes, such as the development of nuclear energy. While developing a nuclear weapon does violate international laws, development of a nuclear energy program does not. Still, the UN Security Council did approve a resolution calling on Iran to halt its program. Today US Ambassador to the United Nations John Bolton told reporters the US will seek a resolution urging Iran to comply under Chapter 7 of the U.N. Charter, which makes any resolution enforceable by sanctions or by military action. President Bush reiterated today the diplomacy is his first option. However, several investigative reports indicate the military is drawing up potential plans for an attack.
United Nations Cuts Food Aid to Darfur (2:34)
The United Nations World Food Program announced that due to lack of funds from donor governments they will have to cut the rations of 3 million people in the Darfur region of western Sudan by half in order to sustain limited food supplies through the rainy season. The UN's decision will be another blow to a region that has suffered a 3 year old military conflict that has left thousands dead, and millions displaced. Meanwhile, at the Embassy of Sudan in Washington, DC, 5 Congressional members with a dozen student and religious leaders were arrested for illegal assembly on Embassy property. The representatives were protesting the Sudanese government's role in what they believe is a genocide. Selina Musuta reports from the Sudanese Embassy.
Congress Ignores Black Farmers' Demands for Justice (4:05)
Black Farmers have come to the nation's Capitol demanding equal treatment and payment from a class action settlement with the USDA 6 years ago. In their fight, they've received little help from Congress. FSRN's Leigh Ann Caldwell has more.
FEMA Cuts Housing Vouchers for Katrina Evacuees (2:50)
This week, FEMA announced that thousands of hurricane Katrina evacuees living across the country will soon loose eligibility to receive housing vouchers. And thousands more will see their Federal assistance reduced. In New York City, Abdulai Bah of Community News Production Institute, reports that some evacuees living in the city are facing a May 1st eviction date.
Protesting Mining Projects Planned for India (2:51)
In Montreal, Anti-globalization activists picketed outside the head office of Alcan Incorporated, One of the world's largest aluminum producers. The demonstrators are campaigning against a controversial mining project that is being planned in Kashipur, India. FSRN'S Kasim Tirmizey files this report.
National Immigrant & Worker Boycotts Planned (2:37)
Monday's national mobilization in support of immigrant rights is billed by some organizers as a "day without immigrants." In Houston, organizers urged workers to consult their employers if they choose not to go to work… From KPFT, Renee Feltz reports.
Final in 20th Anniversary of Chernobyl Disaster (3:36)
In the last story of our coverage on the 20th anniversary of the Chernobyl nuclear disaster this week, FSRN's Ben Seeder went into the exclusion zone, and found out that thousands are still paying the cost to this day.
Free Speech Radio News and Pacifica Radio will be providing special May 1st headline News coverage related to the boycotts and immigrant rights rallies across the nation. We'll bring you stories from Los Angeles, New York, Washington DC, Ciudad Juarez and Tijuana just to name a few. So stay tuned for an exciting day for immigrant and worker rights as FSRN brings to your radio dial International Workers Day.