May 09, 2006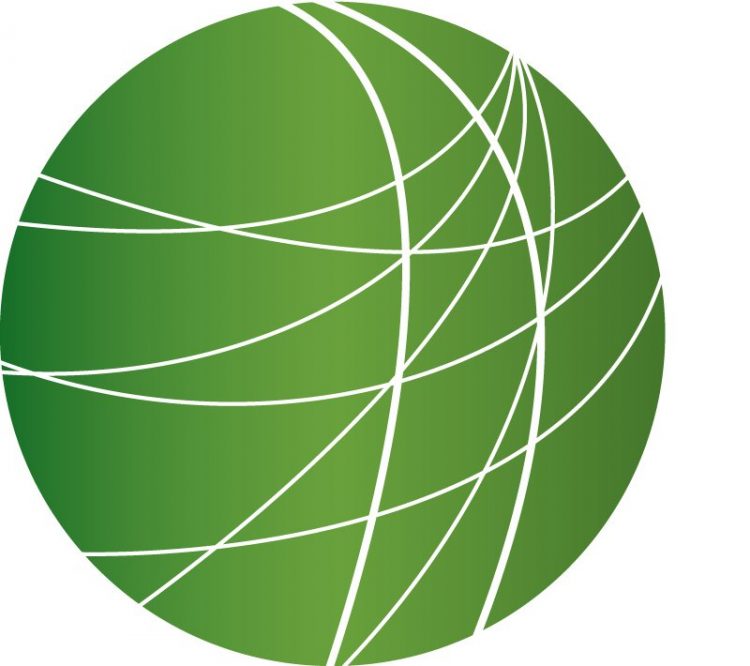 Headlines (4:58)
ATENCO PRISONERS CHARGED WITH ORGANIZED CRIME
The Attorney General's office of Mexico state has filed charges against townspeople arrested in last week's raid of San Salvador Atenco. Some 190 people are charged with organized crime and disrupting a public road. A handful of people, identified as leaders of the People's Front in Defense of the Land, have also been charged with kidnapping. Some of their family members are now in hiding to avoid arrest.
CHILEAN DEPORTEE TO CHALLENGE MEXICO
Meanwhile, Chilean documentary film maker, Valentina Palma says that she is planning to take legal action against Mexican officials for her summary deportation and treatment while in police custody after her arrest in Atenco. Palma, whose parents were exiled during Pinochet's regime, gives graphic testimony in today's edition of Mexico's La Jornada newspaper of what she experienced and witnessed during her detention. On reports of police rapes, Palma says, "I can say with absolute certainty that various women arrested in Atenco, with whom I was held for 12 hours in the Almoloyita prison, were raped in the course of the transfer from the place of arrest to the jail. More than five, without a doubt,".
ARGENTINA REQUESTS EXTRADITION OF DIRTY WAR ERA OFFICERS
Argentina has petitioned Uruguay for the extradition of six former officers accused of crimes during the era of the Dirty War. Marie Trigona has the story.
The five former military officials and one police official have been placed under arrest in Montevideo for the 1976 kidnapping and disappearance of Claudia Garcia, who was pregnant at the time of abduction. The Argentine military abducted Garcia and her husband and then brought to Uruguay as part of Operation Condor, a shared plan by regional dictators in Uruguay, Chile, Paraguay, Brazil, Bolivia and Argentina to kill regime opponents in the 1970s and 80s. Garcia gave birth while in a clandestine detention center and was then killed. Military authorities in Uruguay gave the baby girl to a police family to adopt. A decision on the extradition request could take up to a year. In March Uruguay's Supreme Court ruled for the first time to extradite Uruguayan officers to Chile. For Free Speech Radio News, I'm Marie Trigona.
UNCERTAIN PEACE IN DARFUR
The humanitarian crisis in Sudan's Darfur region is yet to improve, despite a peace agreement aimed at ending three years of fighting in the region. Sam Olukoya reports from Lagos.
The peace agreement signed last week in Nigeria between the Sudanese government and the largest rebel group in the Darfur region, provides that humanitarian organizations should have access to the region. But the United Nations top humanitarian official Jan Egeland says this aspect of the peace deal is yet to be respected. The Darfur region is facing one of the world's worst humanitarian crisis. More than two million of the region's estimated population of six million have fled their homes. Many of the refugees are facing starvation after the World Food Programme recently cut food rations in half. Despite the peace deal, relief may not come to the refugees any time soon, although the security situation has improved. An African Union force in the region is ineffective in keeping peace because it is poorly equipped and lacks sufficient manpower. The refusal of two rebel groups to sign the peace deal may also affect the security situation in the region. For Free Speech Radio News, this is Sam Olukoya in Lagos.
BRITISH COURT BARS UNAUTHORIZED PROTESTS NEAR PARLIAMENT
Britain's longest peace protest outside parliament has lost the right to remain protesting outside the country's seat of power. From London, Naomi Fowler reports.
Peace protester Brian Haw has held a 24-hour peace vigil for nearly five years outside parliament with graphic photos of Iraqi children dead, dying or deformed as a result of western actions against Iraq. The government passed special legislation to get rid of him, banning demonstrations within a mile radius of parliament without prior police permission. A judge originally upheld his right to continue his protest, but now that's been overturned when the Home Office appealed his decision. Peace protester Brian Haw from outside parliament: (sound) "They have no water, they have no food in Iraq, they are dying, they are perishing. I came here because my neighbour's kid is as precious as mine. They're trying to shut me up! I'm noisy apparently, I disturb them, yes, I need to disturb them don't I?" The first recorded demonstrations outside parliament were in the 1500s. Suffragettes famously won the right to vote by chaining themselves to Parliament's railings. Unless this legislation is overturned in the future, Brian Haw's protest will be the last one to take place here without police authorization. Naomi Fowler in London for Free Speech Radio News.
Features
Lawmakers Consider Extending Voting Rights Act Provisions (3:50)
Lawmakers on Capitol Hill heard cautionary testimony about extending Voting Rights Act provisions, because the new make-up of the Supreme Court could rule it unconstitutional. This was coupled by lawmakers who say that a full reauthorization places unnecessary burdens on some states. Washington Editor Leigh Ann Caldwell reports.
House Seeks to Pass Bill to Ban Protests at Military Funerals (1:40)
The House of Representatives is expected to pass a bill today that would ban protests at military funerals. Anti-gay protests at service people's funerals spurred the legislation. Demonstrators say that soldiers' deaths are divine retribution for the military's admission of gay people into their ranks. he legislation would ban protests at all military cemeteries, would force protesters to remain 500 feet from the sight of the funeral, and would prohibit protesting one hour before and one hour after the funeral. But First Amendment advocates say rights could be violated, and the American Civil Liberties Union has filed a lawsuit in Kentucky, maintaining that the ban is a violation of the First Amendment. Chip Berlet is with Political Research Associates.
Palestinian Medical Services Strapped from Lack of Aid (3:11)
The European Union, the United Nations, the US and Russia are meeting in New York this evening to discuss the impact of their decision to withhold aid from the Palestinian Authority following the election of Islamic militants Hamas 2 months ago. The World Bank warned yesterday of the dire economic consequences for the Palestinian population. Irris Makkler visited a hospital in the West Bank city of Ramallah where staff have not been paid for 2 months, and supplies some medicines and equipment such as needles and sutures are starting to low.
10 States Files Suit Against the EPA (2:56)
Ten states have filed suit against the federal Environmental Protection Agency for violations of the Clean Air Act. State Attorney Generals claim the EPA failed to adopt strong emission standards to reduce air pollution from new power plants across the nation. FSRN's Julie Sabatier reports.
Tensions in the Solomon Islands (3:35)
It's been a tense few weeks in the Solomon Islands where locals have seen the resignation of one prime minister, the resignation of two, and massive riots in the nation's capital. From Sydney, Elise Potaka reports on what's behind the unrest.
African Teachers Seeking Better Conditions (2:33)
Remuneration for teachers was the cause of concern for African civil society organizations during this year's global week of action to highlight the plight of educators. Teachers are some of the least paid laborers in Africa and activists say this will likely affect government's visions of attaining education for all by 2015. The Global week of action is a worldwide annual activity implemented by NGOs and teachers unions in more than 150 countries as part of a broader undertaking to realize the right to education for all. Joshua Kyalimpa reports.
Coming Up Flowers: Bio-Remediation in New Orleans (2:35)
80% of New Orleans and virtually all of neighboring St. Bernard Parish flooded when the levees breached after Hurricane Katrina. The flooding damaged or destroyed more than 100,000 homes, and the land beneath them was awash in toxic discharges containing heating oil, gasoline, battery acid and various dangerous chemicals – all of which, before the hurricane, gave the area around New Orleans the undesirable title of Cancer Alley. But a pilot project in some of the hardest hit areas aims to clean up the soil — by planting flowers. From New Orleans, FSRN's Melinda Tuhus reports.