January 26, 2006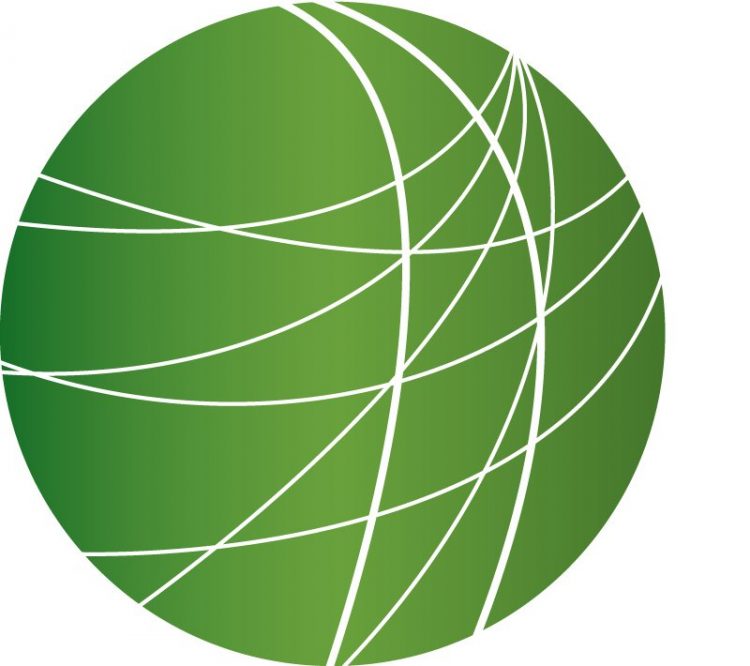 Headlines (5:21)
VERDICT IN AGENT ORANGE LAWSUIT
A South Korean court today ordered chemical companies, Monsanto and Dow, to pay over 65 million dollars in damages to South Korean veterans of the Vietnam War. The two companies manufactured dioxin-laced defoliants used in large qualities by U.S. forces. Dioxin exposure can cause severe illness, birth defects, and cancer. Similar lawsuits brought against Agent Orange manufacturers by U.S. veterans were settled out of court.
US AMBASSADOR SCOLDED IN INDIA
India's Foreign Secretary scolded the U.S. ambassador in India today for comments the Foreign Ministry calls "inappropriate and not conducive". Vinod K. Jose reports from New Delhi.
The Press Trust of India news agency reported yesterday that the United States ambassador to India, David Mulford, said in an interview that a nuclear deal with India could die if New Delhi does not support the US against Iran in the International Atomic Energy Agency vote on February 3rd. President Bush and Prime Minister Manmohan Singh signed the civilian nuclear cooperation agreement last year. But even after many rounds of official talks and couple of visits by the US Under Secretary of State Nicholas Burns, the agreement has not progressed further. Soon after Mulford's comment yesterday, many Indian political parties reacted calling it "outrageous". The US administration distanced itself from Ambassador's statement calling it "his personal opinion". The Indian government asserted that it would proceed on the basis of its own independent judgment and rejected linking Iran vote to nuclear deal with the US. From New Delhi in India, this is Vinod K. Jose for FSRN.
UNREST CONTINUES IN NEPAL
In Nepal, agitating political parties called for a countrywide shutdown today…and the government responded by arresting hundreds of protesters. From Kathmandu, Carey Biron reports.
The capitol's streets were unusually filled with people this morning. Unlike in previous days and weeks, however, those streets were eerily quiet, with little slogan-chanting or violence. With the institution of a nation-wide bandh, or unofficial curfew, stores, factories and schools are shutdown throughout the day, while both public and private transport is barred from the streets. Called by the country's dispossessed political parties, today's bandh is meant to show support for the parties' calls to release political leaders arrested earlier this week. Today also coincides with the nomination of candidates for the upcoming municipal elections, which the parties are boycotting as undemocratic. While cooperation with a bandh is meant to show solidarity, most of its effectiveness comes through intimidation. Today's shutdown comes less than a week after the government imposed its own full-day curfew last Friday for security concerns, and follows almost daily violent skirmishes between protesters and security forces. While today's quiet streets are arguably a show of some political strength, they are unarguably another in a long string of disruptions in the everyday lives of Nepalis.
FIVE WOMEN DETAINEES FREED IN IRAQ
In Iraq, US forces today released five women prisoners. Officials denied that the timing was related to demands made by the captors of Christian Science Monitor journalist Jill Carroll. The journalist's captors threatened to kill her unless Iraqi women held in US custody were freed. There has been no word of Carroll since her kidnappers released a video of her last week.
PINOCHET'S DAUGHTER SEEKS ASYLUM IN U.S.
The daughter of Chile's former dictator Augusto Pinochet has requested political asylum in the U.S. after her arrest yesterday in Washington's Dulles International Airport. Lucia Pinochet is wanted by the Chilean courts on charges of tax evasion and documents fraud. From Santiago FSRN's Jorge Garretón has the story.
Interior Minister Francisco Vidal was visibly angry when informed of Lucia Pinochet's intent to seek protection in the U.S. on grounds of alleged political persecution. Lucia Pinochet fled the country after she was summoned to appear in court this week, alongside 4 family members, for charges stemming from the Riggs bank scandal. She was detained yesterday as she attempted to enter the US. Foreign Minister Ignacio Walker says he is certain U.S. authorities will deny Lucia Pinochet's asylum request. The rest of the accused members of the Pinochet family are free on bail. For FSRN this is Jorge Garretón in Santiago.
DANIEL MCGOWAN RELEASED ON BAIL
A New York activist charged with conspiracy, property destruction, and arson was released yesterday on 1.6 million dollars bail. Daniel McGowen is suspected of having participated in arson attacks against an Oregon tree farm and a lumber yard in 2001. FBI agents arrested McGowan last month. Evidence in the case against him is reportedly based on testimony from confidential informants. At yesterday's hearing, the prosecution argued against McGowan's release, saying that he posed a serious flight risk. As he awaits trial, McGowan must abide by a court-imposed curfew, live with his sister, and wear a monitoring device. Although no injuries or deaths resulted from the arsons, McGowan could face life in prison if convicted.
Features
Congressional Budget Office Releases Projections (4:00)
Official budget and economic projections reveal optimism, noting that the economy is strong and the deficit will turn into a surplus in nine to ten years.  But if the level of spending remains consistent and President Bush's tax cuts are made permanent, a large deficit, and debt, will remain. Leigh Ann Caldwell has more from Capital Hill.
Hamas Wins Majority in Palestinian Parliament (2:57)
Palestinian election officials now say Hamas has won 76 seats in the 132-member parliament in yesterday's vote and the Palestinian government has resigned following the first elections there in a decade. Despite earlier fears of violence the voting went smoothly at more than 1000 polling stations across Gaza, the West Bank and Jerusalem. Today, however, Hamas supporters clashed with Fatah loyalists when they raised their flag over the Palestinian Parliament building. Irris Makler went to Ramallah to see thousands join in Hamas victory parades.
More from Palestine (1:53)
Following the announcement of the official election results – Hamas proposed a collaborative approach to Fatah leaders in the form of a national unity government. Manar Jibrin repots from Bethlehem.
Florida Execution Stayed – Is Lethal Injection Cruel and Inhumane? (3:19)
In a decision that could temporarily halt executions by lethal injection across the United States, the U-S Supreme Court blocked the execution of Florida inmate Clarence Hill, who was convicted of killing a police officer in 1982. From WMNF in Tampa, Andrew Stelzer reports.
Workers Sue IBM for Back Pay (2:38)
Current and former workers for International Business Machines Inc. filed suit this week in Federal court in San Francisco accusing the high tech giant of not paying overtime to tens of thousands of employees. Max Pringle reports.
India's Republic Day – A Kashmiri Perspective (2:01)
India celebrated its 57th Republic today. Celebrations took place amid high security in the capital New Delhi and in other Indian states. In Indian administered Kashmir celebrations also took place again with high security arrangements. Kashmiri separatist groups called for a shutdown strike. People stayed indoors and movement on the roads was sparse. As Shanawaz Khan reports – the Republic Day brings a lot of hassles for Kashmiris each year.
Who Gets Farm Subsidies? A Look at the Dakotas (2:49)
The Environmental Working Group released a report noting that more than $143 billion has been spent on farm subsidies by the U.S. government since 1995. The Washington-based advocacy group indicates that $10 billion of that amount has been funneled to farms in North and South Dakota. FSRN correspondent Jim Kent spoke with a Washington, D.C. trade analyst as well as farmers in South Dakota to examine which farms are receiving government payments of up to $360,000 per year, and which are being left behind.