May 08, 2006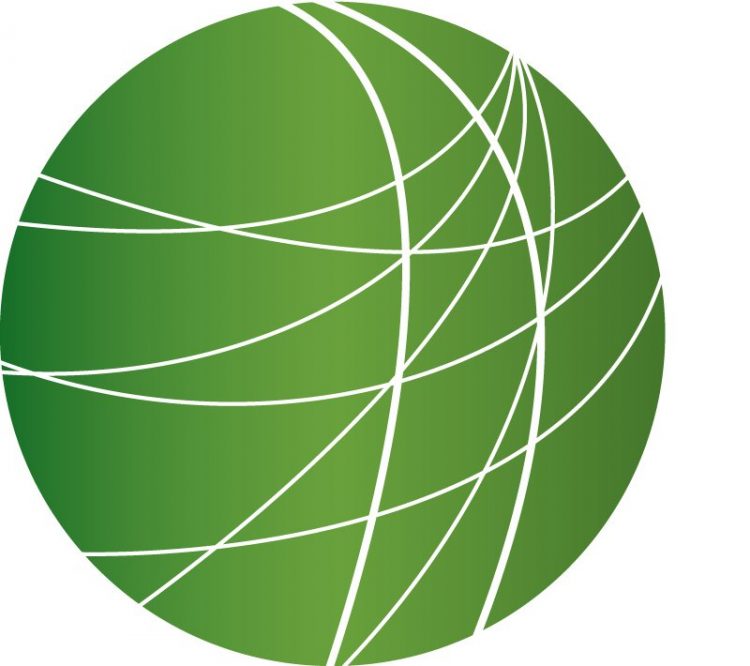 Headlines (5:05)
PHILIPPINE LEGISLATORS FREE TO GO HOME
Five leftist lawmakers accused of involvement in a coup plot against Philippine President Gloria Macapagal Arroyo in February today walked out of Congress where they had sought refuge for more than two months to avoid arrest for rebellion charges. Girlie Linao reports from Manila.
Hundreds of cheering supporters and colleagues welcomed the five lawmakers who emerged from the House of Representatives compound, with their clenched fists raised in the air. A Manila judge earlier threw out rebellion charges filed against them by police due to a technicality. The lawmakers – all members of left-wing parties – led a march towards the nearby University of the Philippines, where they vowed to continue working for the ouster of Arroyo. Satur Ocampo, Liza Maza, Teodoro Casion, Joel Virador and Rafael Mariano hid in the House of Representatives 70 days ago, hours after their colleague, Crispin Beltran, was picked up by police. Beltran has remained in police detention since than and is facing rebellion charges. While police had no arrest warrants, the lawmakers were sought for their alleged involvement in a plot to oust Arroyo, who declared a week-long emergency rule to thwart the attempt in February. Arroyo has been battling calls for her removal since June 2005 over allegations she cheated in the May 2004 presidential elections. For Free Speech Radio News, I'm Girlie Linao in Manila.
PRESSURE ON BLAIR TO RESIGN
Tony Blair is fighting for his political life after disastrous local election results for his party last week and several corruption scandals involving government at the highest levels. From London, Naomi Fowler reports.
Rumours are flying that 50 Members of Parliament from Tony Blair's own party are collecting signatures for him to name a date when he will step down as leader. But today, Tony Blair, looking stressed, refused to name a time for his departure: (BLAIR) "As you all know, for the first time for a sitting prime minister, prior to the last election, I answered the inevitable question as to whether…my third election would be my last and I said it would be. I did so precisely to show that I had no intention…of going on and on and on…but I would remind you, we are barely one year from that general election when I was returned to office as prime minister. To state a timetable now would simply paralyze the proper working of government, put at risk the necessary changes we are making for Britain and therefore damage the country." But while many members of his party say his continued presence is what's doing the damage, Blair and his supporters say some pressuring him to leave have a political agenda. They want a reversal of his government's marketisation of public services. Tonight Tony Blair will meet with Labour party members of Parliament. This is Naomi Fowler in London for Free Speech Radio News.
NEPALI GOVERNMENT RECALLS AMBASSADORS APPOINTED BY KING GYANENDRA
Nepal's recently seated government has begun to recall ambassadors appointed by King Gyanendra and to annul some appointments of high level officials. PC Dubey reports.
Twelve ambassadors in major countries like the United States, The UK, India, China and Russia were among the first to go. Pro-democracy advocated are expected to fill the now-empty high offices. The government has also fired half a dozen senior civil and police officials for their role in fostering royal autocracy. Yogendra Manas, a social activist, feels the government's move is a diversion from the prime goals of the people's movement that brought it in power. Manas says that Prime Minister Koirala must promptly initiate peace talks with Maoists rebels, instead of mounting a campaign of power gimmicks aimed at favoring his own loyalists. (Manas) "If he fails to bring peace and economic stability, the worst is yet to come." From Kathmandu I am PC Dubey for Free Speech Radio News.
NEW RESULTS OF BOOT CAMP DEATH AUTOPSY
A new autopsy performed on Martin Lee Anderson, a 14 yr old who died in January at Florida boot camp, has concluded that the youth died from suffocation. The case made national headlines and sparked local protests when a medical examiner determined that Anderson died from sickle cell trait, despite video evidence of a severe beating by the camp's guards the day before his death. During the beating, guards stuffed ammonium tablets up the teen's nose and covered his mouth. The new autopsy directly attributes Anderson's death to the guards' actions.
VENEZUELA TO RAISE TAXES ON FOREIGN OIL COMPANIES
Just days after the latest South-American energy summit, and almost a week after Bolivia nationalized its oil and gas reserves, Venezuela announced yesterday new and increased taxes on foreign companies. Mike Fox has more from Caracas.
On his weekly television show yesterday, Venezuelan President Hugo Chavez announced a new "extraction" tax for foreign oil companies operating in Venezuela. Chavez said the tax could create $1 billion in new revenue. Other tax hikes are in the planning stages for natural gas companies and for the oil companies operating along the Orinoco River. The Orinoco basin is believed to have extra-heavy crude reserves of up to 235 billion barrels. Chavez said that new taxes are a result of the fact that with oil prices at record highs, oil companies operating in Venezuela are making "a lot of money." Joint venture operations with Venezuela's PEDEVSA will be exempt from the new tax, as they are partially state-owned and already pay high royalties. Additional details regarding the taxes are expected soon.
Features
General Michael Hayden Nominated to Head CIA (4:15)
President Bush has nominated General Michael Hayden to head the CIA after Porter Goss' abrupt resignation Friday. Intelligence officials back Hayden's nomination, but Congress members are expressing concern over Bush's decision to place a military man to lead a civilian intelligence agency, and over Hayden's authorization of the controversial NSA wiretapping program. FSRN's Leigh Ann Caldwell reports.
San Salvador Atenco: Prisoners Claim Physical and Sexual Abuse (3:46)
In Mexico, the 217 people arrested last week in San Salvador Atenco remain in jail – and many have begun a hunger strike. The whereabouts of dozens of people remains unknown days after thousands of federal and state police raided the small town near Mexico City. A twenty year old university student is in a coma in critical condition after a long-range tear gas canister fractured his skull. Women arrested in Thursday morning's raid report sexual abuse and at least 4 women say they were raped in police vehicles during the transfer to the prisons in which they are currently being held. Over the weekend, Mexican immigration authorities deported 5 foreigners picked up during the Atenco raids – 2 women deported to Spain corroborated the stories of abuse to the La Jornada newspaper today. The few attorneys that have been able to see the prisoners from the Atenco raid say that many are seriously injured and in need of medical attention. FSRN's Vladimir Flores reports.
UN Security Council Veto-Holding Members Meet to Discuss Iran (2:54)
Veto-holding members of the UN Security Council met in New York over the weekend, in their attempt to reach an agreement on a resolution demanding that Iran halt its nuclear enrichment and development program. According to Iran, its nuclear program is confined to generating alternative power – on Sunday the country renewed threats to withdraw from the non-proliferation treaty which would end international supervision. FSRN's Danuta Szafraniec has more from New York.
Palestinians on Hunger Strike Following Continued Strikes and Occupation by Israeli Forces (2:24)
Nine Palestinians have been killed by Israeli air strikes and invasions in the past few days, and Palestinian borders have remained completely closed by Israeli authorities occupying Palestinian land. In response to the ongoing siege, several prominent Palestinians have gone on hunger strike in the city of Jenin. FSRN's Saed Bannoura reports.
"Health Care Week" Sees Competing Proposals in Congress (2:27)
Republicans in the US Senate have proclaimed this will be "Health Care Week." One of the issues at the center of health care debate is how to make insurance more affordable to small businesses. The Senate is set to vote on a bill sponsored by Wyoming Republican and Chairman of the Health Committee, Mike Enzi. Democrats, however, claim they have a better solution. FSRN's Yanmei Xie has more from the Capitol.
Immigrant Communities Weigh in on "English Only" Initiatives (3:36)
A group of House Republicans plan to submit an amendment this week to strike down a 1965 Voting Rights Act provision that includes bilingual ballots and translation assistance at the polls. Supporters of such initiatives say that demanding English fluency unifies the country, but some question whether the government can make those demands without creating and funding services that teach English to non-English speakers. FSRN's Selina Musuta reports from Montgomery County, Maryland, an area that has seen a boom in immigration and along with it, a demand for adult English classes.