May 15, 2006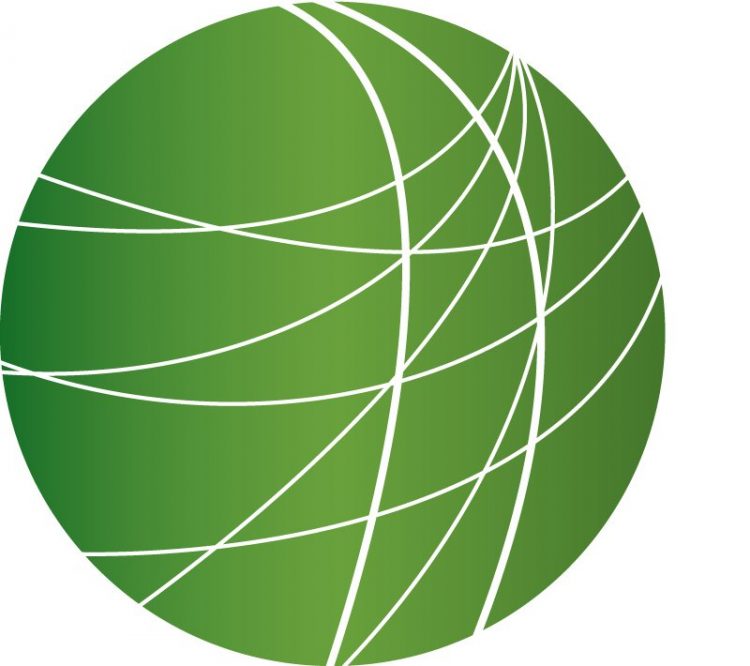 Headlines (6:30)
CLIMATE CHANGE CAN CAUSE TENS OF MILLIONS OF DEATHS
"182 million people in sub-Saharan Africa alone could die of disease directly attributable to climate change by the end of the century," according to a report released today by the UK-based charity group, Christian Aid. The group also warns that millions more in other parts of the world face the threats of famine, drought, and climate induced natural disasters. The report documents how the poorest will bear the brunt of rich countries' failure to curb greenhouse gas emissions. The warning comes as a new round of climate talks begins in Bonn, Germany.
CANADA SEEKS WEAKER CLIMATE CONTROLS
Canada has already indicated that it will seek weaker standards on emissions limits. Alison Benjamin reports from Vancouver.
A 2-day dialogue on how to limit global warming begins today in Bonn, Germany. The meeting is part of the UN Framework Convention on Climate Change. Heading into the convention, developing nations, such as Brazil, have argued that richer countries should bear the most responsibility for curbing greenhouse gas emissions. Chairing the discussions that began today is Canada 's Environment Minister Rona Ambrose. In a statement last week, Minister Ambrose indicated she will be lobbying for less stringent emissions targets based on national circumstances, such as whether a nation is a major energy exporter. Many Canadian environmentalists are urging Minister Ambrose to resign her position as the Bonn chair. Although Canada says it remains committed to the Kyoto Protocol, the Canadian government announced last week that it would be impossible to meet the Protocol's first-phase emissions targets, which call for the country to reduce its greenhouse gas emissions by 6 percent to 1991 levels. The talks in Bonn will be a pre-cursor to negotiations that begin Wednesday on how to maintain the Kyoto pact after 2012.
U.S. TO RESTORE DIPLOMATIC TIES WITH LIBYA
Secretary of State Condoleezza Rice announced today that the US will move to restore diplomatic relations with Libya. The US has not had an embassy in Libya since 1979. Libya will also be removed from the US list of state sponsors of terrorism.
STATUS OF DARFUR PEACE DEAL
Two rebel groups in Sudan's Darfur region say they will ignore an African Union deadline to sign a peace deal aimed at ending three years of war in the region. Sam Olukoya reports from Lagos.
The Sudanese government and one rebel group have already signed the peace agreement in Nigeria's capital Abuja. The African Union intends to start implementing the agreement on Wednesday and it has given Monday as the deadline for the two rebel groups to sign it. The rebel leaders say they will not sign the deal because it does not favor them. The rebel groups' refusal to sign the peace deal has sparked fears that peace may not return to the Darfur region. The African Union has warned that the rebel groups could face international sanctions if they do anything to undermine the peace process. In the meantime, many people in the Darfur region have been killed in recent days during violent protests against the peace deal. For Free Speech Radio News, this is Sam Olukoya in Lagos.
ELECTED LEADER INAUGERATED IN HAITI
Haitians now have an elected government for the first time since the February 2004 ouster of President Jean Bertrand Aristide. Rene Preval took the presidential oath of office yesterday. This will be his second term as president in ten years. Just hours before the inauguration ceremony, unrest broke out in Haiti's National Penitentiary, where many prisoners have been held for years without charge.
WAVE OF VIOLENCE IN SAO PAOLO
In Brazil, a wave of violence has hit the streets of São Paolo. Over 77 people have been killed by the PCC criminal organization. Natalia Viana reports.
Since Friday, there have been over 150 attacks in the streets of São Paulo by the crime organization, First Command of the Capital, or PCC in Portuguese. PCC controls drug trafficking in the city and commands 90% of the prisons in São Paulo State. The main targets were police cars, police stations and banks. At least 77 people have died – mainly police officers, but also criminals and a few civilians. In response, the police arrested 82 people and killed another 23, according to the Secretary of Public Security. The attacks have mostly occurred at night, but yesterday 36 buses were set on fire in broad daylight. Additionally, there have been rebellions in 80 prisons in São Paulo and other states such as Minas Gerais, Rio de Janeiro, Mato Grosso do Sul, Paraná, Pernambuco and Alagoas. More than 200 prison guards and visitors are being held hostage. The violence was triggered by the unexplained transfer of 8 PCC leaders to isolation on Friday. Today, thousands of buses are not running in the city. The population is scared, and many people have not left their homes. Analysts say the violence will continue until the PCC leaders are released from isolation. For FSRN I´m Natalia Viana in São Paulo, Brazil.
MAPUCHES END HUNGER STRIKE IN CHILE
In Chile, the four Mapuche Indians convicted of setting fire to disputed land, ended their 63-day hunger strike yesterday after the government agreed to consider emergency legislation that would ease the conditions of their incarceration. From Santiago, FSRN's Jorge Garretón has the story.
This morning the administration told Congress to give extreme urgency to the emergency legislation that would allow the Mapuches to serve their sentences at a half way house. The Mapuches were sentenced to 10 years in jail and ordered to pay a fine of nearly 900 thousand dollars for setting fires to property belonging to Chilean forestry giant Mininco in 2001. The four say they are innocent. They were tried under a Pinochet-era anti terrorism act for the forest fires set in lands historically controlled by the Mapuches. The four were taken to hospital to recuperate from their hunger strike, according to medical officials they four lost nearly 40 pounds, and are slowly beginning to receive fluids. The Mapuches' 63-day hunger strike had become explosive and internationally embarrassing to the center-left government coalition. Congress has 10 days to pass the legislation. For FSRN this is Jorge Garretón in Santiago.
Features
Senate Resumes Debate on New Compromise Immigration Legislation (4:21)
The President's address on immigration this evening is expected to address the issue of assimilation and entail the deployment of the National Guard to the US/ Mexico border. Mexican President and long-time US-ally Vicente Fox called Bush on Sunday to voice his concern for the proposal. Meanwhile, the Senate has resumed debate on new compromise legislation, which is cause for concern on both sides of the immigration debate. Leigh Ann Caldwell reports.
Ugandans Assaulted and Sodomized on US Airbase in Iraq (3:56)
Two Ugandans working as security contractors in Iraq slipped into a coma after being assaulted and sodomized on the grounds of a US Airbase – this according to Uganda's Monitor newspaper which reported the abuse came after 600 Ugandans working as guards at the US base protested over poor wages and working conditions. Aaron Glantz and Salam Talib have more.
Israel's Spouse Ban Will Affect More that 20,000 Arab Families (3:09)
Israel's Supreme Court has upheld a controversial law that will effectively ban Palestinians who are married to Israeli Arabs from being able to live with their families inside Israel. Irris Makler reports from Jerusalem that the judgment will affect thousands of families, and is being seen as one of the most important that the court has dealt with in many years.
Thousands Rally in Canada Against Canada's "Guantanamo North" (3:32)
As Canada continues to harmonize its security policies with the United States, fighting the so-called war on terror, many tactics created in the US are being exported north of the border. A new prison, which some call "Guantanamo North" has opened recently, and has drawn harsh criticism across the country. Aaron Lakoff has more from Montreal.
Mumia Abu Jamal Comments: Atenco, Wal-Mart and State Repression (4:23)
Solidarity actions continue throughout the world in support of the people of Atenco, Mexico, which was the site of a brutal police crackdown on the 3rd and 4th of May. Over 200 people were arrested: 28 have not been allowed to post bail, and others are refusing to post. In Southern California, people have been holding weekly protests at local Wal-Marts, highlighting the connection between the multi-national and state repression south of the border. From Pennsylvania's Death Row, Mumia Abu Jamal comments.