May 17, 2006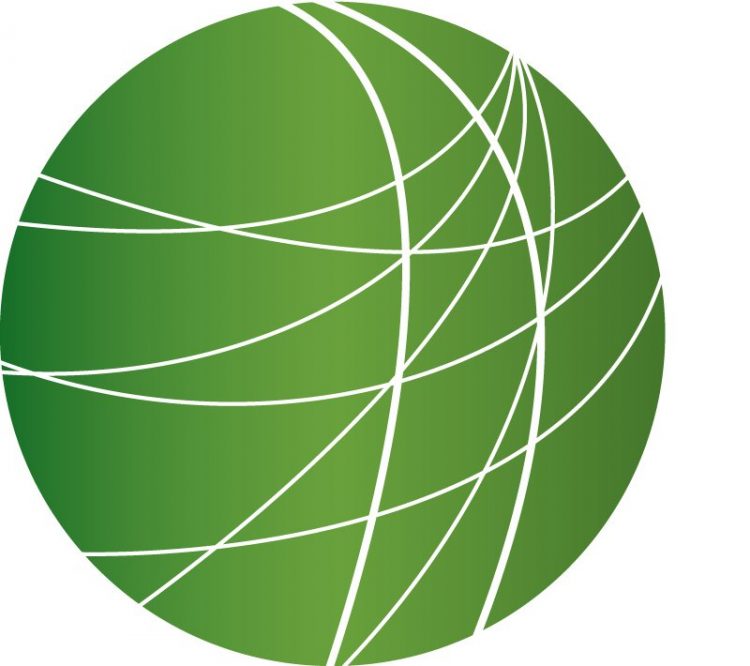 Headlines (5:40)
UN PREPARES FOR OPERATION IN DARFUR
The United Nations Security Council has unanimously approved a measure to begin preparing for a UN-led peacekeeping mission in Sudan's Darfur region. Sudan signed a peace agreement with Darfur's largest rebel group on May 5th. The AU has given the other two rebel groups until the end of the month to sign on – or face sanctions.
L.R.A TALKS WITH UGANDA
The Ugandan government and authorities in southern Sudan have agreed to hold peace talks with the brutal Lords Resistance Army rebels. Joshua Kyalimpa reports.
The LRA overall commander, Joseph Kony sent a request to President Yoweri Museveni for peace talks through Sudan First Vice-President and President of Southern Sudan, Salva Kiir over the weekend. A statement released today from State house in Kampala says the LRA rebels have been given until July to peacefully end their terrorist activities, or the Ugandan government and it's ally, the Sudanese People's Liberation Army, will launch joint operations against them. President Yoweri Museveni made the latest peace offer after meeting the British overseas development minister, Hillary Benn in Kampala. The president said the rebel leader, Joseph Kony and his top commanders indicted by the international criminal court would be guaranteed safety if they take up the latest peace offer. The LRA is listed as a terrorist organization by the US government. For Free Speech Radio News, this is Joshua Kyalimpa, reporting from Kampala, Uganda.
ENRON TRIAL CLOSES
In Houston, the jury has begun deliberations in the Enron trial. Lisa Cohen reports from the courthouse.
(no transcript available)
LAWSUIT ALLEGES LEAD IN COKE
A lawsuit has been filed in Los Angeles against the Coca-Cola Company and its Mexican affiliates, alleging the glass bottles of imported Mexican Coca-cola contain dangerous levels of lead in the painted labels. KPFK's Kelly Barnes reports.
California's Attorney General and the City Attorney who filed the suit, say that consumers have not been warned about the presence of the toxic chemical in the bottles, which constitutes a violation of the state's Proposition 65. The prosecutors say lead is so toxic, even ingesting minuscule amounts can be hazardous to human health. PepsiCo settled a similar suit last month by agreeing to phase out bottles with lead-painted labels within the next 10 years. PepsiCo will also pay a $1 million fine, attorney's fees and cover the costs of surveillance to endure that Mexican Pepsi bottles are not sent to California. Coca-cola says the refillable bottle from Mexico was never authorized for sale in California and that all bottles being manufactured today for Coca-Cola from Mexico are 100% lead-free. A statement released by Coca-Cola today quotes a toxicologist and a founding member of the Proposition 65 Science Advisory Board as saying that many residents of Los Angeles drink tap water with higher levels of lead.
CLIMATE TALKS
A two day meeting of the UN Framework Convention on Climate Change closed in Bonn, Germany yesterday, reflecting the ongoing controversy on how nations should best respond to climate change. FSRN's Alison Benjamin reports.
A non-binding, two-day dialogue between 189 nations on how to combat global warming wrapped up in Bonn, Germany yesterday. Controversy marred the talks as the chair of the meeting, Canadian Environment Minister Rona Ambrose, was criticized for her government's anti-Kyoto stance. Canada said last week that it could not meet its commitments under the Kyoto Protocol, an announcement that was criticized by environmentalists and by German Environment Minister Sigmar Gabriel. In Canadian Parliament yesterday, opposition parties passed a non-binding bill demanding the government live up to its Kyoto commitments. During the Bonn talks, India said that rich nations should bear responsibility for cutting emissions, saying poverty eradication was a more urgent threat for poorer nations than global warming. US climate negotiator Harlan Watson announced that Canada, Japan, China, India, Australia and South Korea are interested in a US-led pact called the Asia-Pacific Partnership on Clean Development and Climate. The partnership would involve voluntary emissions cutting measures and green technology sharing to combat global warming. Monday and Tuesday's Bonn talks were a precursor to negotiations that begin today on how to extend Kyoto past 2012. For FSRN in Vancouver, I'm Alison Benjamin.
LAND REFORM IN BOLIVIA
Bolivia's Minister of Agriculture has presented a 6-point plan to reform land distribution. Diletta Varlese reports.
The set of land reforms announced yesterday by Bolivia's Minister of Agriculture Hugo Salvatierra and Vice President Alvaro Garcia Linera will entail the re-distribution of between 2 and 4.5 millions of hectares of unused lands. The lands will be confiscated from large landowners and handed to small farmers. The six decrees will serve to modify the current law governing land ownership. In addition to land re-distribution, the reforms will also combat the ongoing practice of slavery. Although slavery is illegal in Bolivia, it still occurs in isolated areas controlled by large landowners. Indigenous people and women are most often the victims of slavery. President Evo Morales is expected to sign the set of reforms as early as today. For FSRN, Diletta Varlese in La Paz, Bolivia.
Features
Immigrant Rights Advocates Rally on Capitol Hill and Senate Continues Debate (3:40)
The U.S. Senate is considering a series of votes that would amend the compromise immigration legislation it's currently considering, closer to the Draconian proposals that have provoked mass demonstrations since March. Immigrant rights advocates are rallying outside the US Capitol in protest. FSRN's Leigh Ann Caldwell reports.
Senators Push Rumsfeld on Iraq Withdrawal (2:30)
Secretary of Defense Donald Rumsfeld and the head of the Joint Chiefs of Staff testified this morning before a Senate sub-committee on the Department of Defense budget for fiscal year 2007. Rumsfeld said there is no timetable for withdrawing troops from Iraq. Darby Hickey reports from Capitol Hill, where protestors disrupted that hearing, as well as another one on Iran's nuclear capabilities.
New York Counting Prison Inmates for Legislative Seats (2:30)
A lawsuit seeking to give prisoners the right to vote was rejected by the New York Court of Appeals. But the Court did express interest in how the counting of inmates in upstate counties creates more Republican seats in the legislature. If the legal argument is pursued, it could give Democrats a majority in the NY Senate. Rebecca Myles has more.
Delphi Auto Workers Agree to Strike (4:00)
Members of the United Auto Workers union voted overwhelmingly this week to authorize a strike at parts manufacturer Delphi over the company's proposal to cut positions, pay and benefits for its US hourly workers as part of its plan to emerge from bankruptcy. Max Pringle reports.
Nepal Residents Nervous Over Slow Progress (3:40)
For the first time since the democratic government regained control in Nepal, violence has spilled out onto the streets of Katmandu this week. It's been two-and-a-half weeks since the Nepali Parliament reconvened following the popular uprising that forced the king from power, and many have started to worry about slow progress. Carey Biron reports from Katmandu.
University of Colorado Releases its Report on Ward Churchill (3:00)
The University of Colorado in Boulder released its report into the investigation into Ward Churchill. A tenured professor in the Ethnic Studies Department, Churchill has been under fire for remarks he made about 9/11, and has been under investigation by the University for plagiarism and academic misconduct. The investigation and controversy surrounding Churchill's writings has sparked debate over the academic tenure system, and critics say the investigation is an attempt to quell free speech on campus. Maeve Conran reports.