August 01, 2006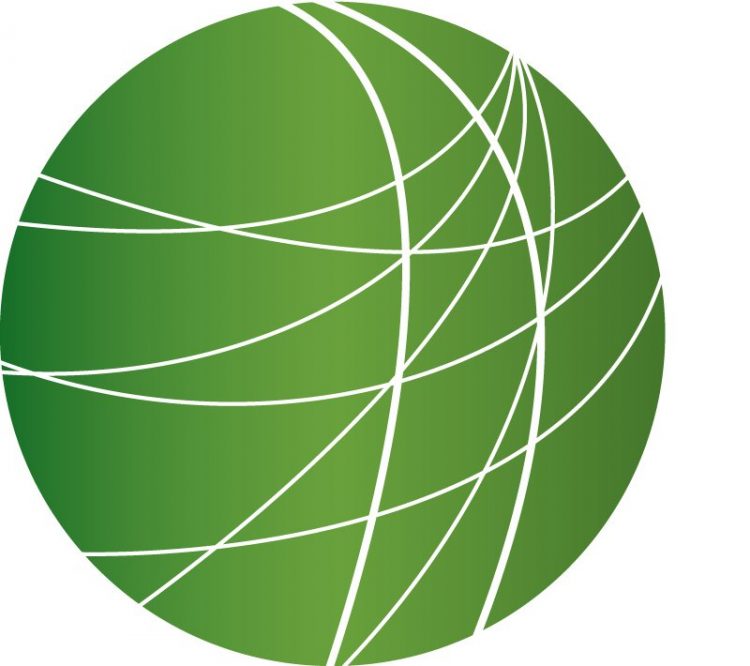 Headlines (4:44)
EXPANDED GROUND WAR IN LEBANON
A 48-hour cessation of Israeli air attacks in Lebanon has been replaced by heavy bombardment of civilian areas along the southern Lebanese border. The Israeli military is preparing for what appears will be a massive ground invasion to extend as far as 18 miles into Lebanon. 3 Israeli soldiers and 6 Hezbollah guerrillas were reportedly killed today in fighting along the common border. Jackson Allers has more from Beirut.
The brief cessation of violence allowed rescue workers an opportunity to get to villages in southern Lebanon to retrieve the bodies of at least 90 people killed in Israeli air strikes and artillery barrages over the last 21 days. It also allowed thousands of refugees trapped by the Israeli military offensive to stream north to relative safety – humanitarian sources say that more than 25% of the Lebanese population has been displaced – or about 800 thousand people. Images from BBC and Al-Jazeera television showed hundreds of Israeli tanks and armored personnel carriers amassed along the northern Israeli border – a precursor to what Israeli Prime Minister Ehud Olmert said would be a 10-day to 2-week ground offensive to push Hezbollah back to the Litani River – a symbolic dividing line between north and south Lebanon. Meanwhile, the Lebanese government says that over 750 civilians have been killed since Israel launched its military offensive against Lebanon to retrieve two soldiers captured by Hezbollah in a military raid on July 12. At least 52 Israeli's have been killed by Hezbollah rocket fire. Reporting from Beirut, this is Jackson Allers for Free Speech Radio News.
SOMALI POLITICIANS RESIGN
High-ranking figures from Somalia's weak central government continue to leave office. Four cabinet ministers resigned today. A total of 22 politicians have stepped down since last week.
KASHMIRI HUMAN RIGHTS COMMISSIONER RESIGNS
In Indian-administered Kashmir, the Chairman of the State Human Rights Commission has stepped down, in protest of what he called government apathy and rising incidents of human rights violations in the region. Shahnawaz Khan has more.
In his resignation sent Monday to the Governor of Indian Administered Kashmir, Justice A.M. Mir said that the government's constant refusal to implement recommendations was what led him to step down as the Head of State Human Rights Commission or SHRC. Mir, who took over as the SHRC head two years ago, called the Commission an ineffective body. Mir wrote in is resignation letter that of the more than 500 recommendations made to the state government since October of 2003, not a single one had been implemented. The SHRC records and tracks human rights violations in Kashmir. Most complaints are against Indian troops. The body has been described as "toothless" as it has no direct powers to punish the erring personnel. After his resignation, Mir told a local newspaper that government was not serious in maintaining human rights of people and the State Human Rights Commission was just a way to fool the international community into believing that there is respect for the human rights of Kashmiris. For FSRN, I'm Shahnawaz Khan.
INDO-PAK PEACE TALKS TO RESUME
The foreign secretaries of Pakistan and India have promised to re-open peace talks for the first time since the attacks on Mumba's rail network. Vinod K. Jose reports.
High-ranking officials from both sides met informally yesterday at a regional conference in Dhaka, Bangladesh. The Indian and Pakistani foreign secretaries said that peace talks would resume soon, after suffering a setback following the July 11th Mumbai blasts. In a joint press conference, Indian Foreign Secretary Shyam Saran and Pakistan's Riaz Mohammad Khan told reporters that the two sides had agreed to share available information in connection with the Mumbai train bombings. The attacks killed over 200 rush-hour commuters. India suspects that militants based in Pakistan planned the blasts. Peace talks between the two nuclear rivals began in January of 2004, but little headway has been made towards the resolution of the claim both countries have over the divided territory of Kashmir. Although both sides announced willingness to resume their dialogue, they did not set a date for the next round of bi-lateral talks. From New Delhi in India this is Vinod K. Jose.
CORRECTION
And finally, a correction to a headline broadcast on Monday. In a story about Friday's fatal shooting at the Jewish Federation of Greater Seattle, our reporter mistakenly identified suspected gunman Naveed Haq as Palestinian. Haq's family is originally from Pakistan.
Features
Castro Temporarily Hands Over Power (4:20)
Cuban leader Fidel Castro has temporarily handed power to his brother Raul Castro due to illness. A statement written by President Castro and read on TV by his personal secretary said the leader had undergone surgery to halt internal bleeding. Castro, who turns 80 this month, said a punishing schedule in recent weeks had affected his health. It is the first time Castro has relinquished power since the Cuban revolution. Fidel Castro has been among the world's longest-ruling leaders – outlasting nine US presidents. Fidel recently spoke at the People's Summit in Cordoba Argentina. This clip was made available by FSRN correspondent Marie Trigona. The news of Fidel's health and temporary hand over of power prompted scenes of celebration on the streets of Miami on Monday. We're on the line by FSRN correspondent who covers Cuba Joseph Mutti.
Attacks Continue in Gaza (3:04)
While a good portion of the Israeli army has been called up to the 'northern front' in Lebanon, a large number of soldiers remain in the West Bank and Gaza Strip, and have imposed a full closure on both areas, blocking passage for Palestinians at the 700 checkpoints in place in the West Bank, and preventing ambulances from reaching hospitals, as well as maintaining a full closure on the Gaza Strip. Saed Bannoura reports from Palestine.
No End to Violence in Baghdad (3:37)
The Iraqi military, backed by 3,500 US troops launched Operation Big Baghdad today as bombings and shootings killed at least 58 people including at least 23 Iraqi soldiers. … The Iraqi army said a roadside bomb attack on a bus filled with troops north of Baghdad killed at least 23. In Baghdad, itself a suicide bomber targeted soldiers collecting their salaries from a bank and as many as 14 people died. In the Northern oil city of Kirkuk, violence is also on the rise. As FSRN's Aaron Glantz and Salam Talib report there's been an almost daily parade of car bombings and political assassinations.
Dems Off the Fence on Iraq? (3:30)
After a long period of ambivalence, the Democratic Congressional leadership is at last forming a unified position on Iraq that includes a withdrawal. Minority leaders Senator Harry Reid and Representative Nancy Pelosit have sent a letter to President Bush urging a change in policy on Iraq and for a troop withdrawal to begin by the end of the year. Meanwhile, the Iraq debate is taking center stage in crafting of the military budget. Selina Musuta reports from Capitol Hill.
National Guard to Stay in New Orleans, Louisiana (2:46)
The murder rate in New Orleans continues to rise despite the continued presence of National Guard and state police. In the month of July there were twenty-three murders in the city and Louisiana Governor Kathleen Blanco is saying troops will remain in the city past their September withdrawal date. Christian Roselund has more.
Curfew In Washington DC (3:01)
Following several high profile murders, the DC government has enacted several anti-crime emergency measures including placing closed circuit surveillance cameras in neighborhoods and a 10PM curfew for youth under age 16. Ingrid Drake reports from DC on the communities' response.